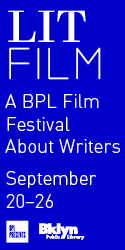 You wonder summer's terabyte,
here on the terra forming,
floating and atomizing,
giving over to shadow,
then a muffler rumbling, 
distant engine, a little cozy,
acoustic shadowing,
or when the bells
die out slowly, like light
across the neighborhood's
plumbago skies,
a blanket feeling
in the face of narrative,
a map on somebody's face
suddenly changing
from the time it takes
to the time it takes,
and you keep thinking,
overhead ancestral
chirring, this twilight's
creaturely bluing feels
downright numerical,
like polka dots
on the ceiling, still
you're thinking how
this chirring and
its attendant evening,
erratic nothings, a material
weaving, warping, excess
jetting, ancestral airs,
what you are speaking,
leaves, whirring, living,
listing, in summer green,
how can the tonic sustain
its frequency, moment
of tuning, but
you do all the talking,
you do all the talking
and forget the world,
in this room, the walls,
what you are speaking,
these fires at the edge.
When Orbital Proximity Feels Creepy
Right now there are teenage microwaves
screaming through your body
while you are having text with me.
This is the moment I'll need you to sing
     with me.
I am making my way in some dark room
looking for other structures to love.
From the left something speaking
     I can't identify.
The floor goes unfixed and moving
and this doesn't happen only at night
but during the day when I don't want
     to think on it.
That I saw a blood-orange ball caught
     out my window.
That I'm listening to light and it said time.
I'm listening to time, it says, ha.
You need to be howling at bloody torn space.
Need to be spooked out of your hidey-hole
     and its glowing mess.
But I love this ball I'm riding on.
The strange hunk of metal and rock whizzing
     around my loves and my loving.
The fact I spin and it spins and everything
     is spinning close up.
From far away it's so cool.
I guess they call this physics or they call it laws.
If they're so well-made, why do we suffer?
I thought the day was opening
but now I see it's already gone.
Outside the cruel dove has a broken window.
The day isn't friendly.
Who are you to me?
A way to understand the floor?
The floor that holds me up and leaves me
     standing.
I don't know where to go.
Me, Tuesday at 5 PM.
What does it mean to be in a room,
     any room.
The wind banging against the clapboard.
I know enough to see the cracked pane
isn't going to be fixed anytime soon.
Who has time for such things in the song?
Breaking. Blooming.
The wobble of light on wood grain late
     in the day.
In the loneliness of orange.
In the loveliness of orange.
The old language is
the old language.
It don't mean shit.

It's not where you begin
it's how you finish.
Everyone's got beer muscles
when they're young.

Try as you must.
Break as you will.
Solo in space
clinging to space.

Fuck, the air said
passing a corner,
a long ropy snot
hitting a gutter.

To know something
and fail.
Why discount it?
The onslaught of eyes
beneath a fuck-you sky.

The syntax breaks down
its mangled draft and says,
one day the poor
will have nothing
to eat but the rich.

I hate that, when syntax
connects me to the rich.
Peter Gizzi is the author of six collections, including Threshold Songs and In Defense of Nothing: Selected Poems 1987–2011. A new book, Archeophonics, is forthcoming in fall of 2016.
Originally published in
Featuring interviews with Lawrence Paul Yuxweluptun, Wadada Leo Smith, Dmitry Krymov, Patricia Treib, Lee Clay Johnson, Jesse Ball, Catherine Lacey, Jason Simon, and Vince Staples.