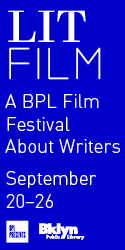 Letter From Managua / one
All you want to do is murder us, those who have survived
your several dress rehearsals
It's not that serious yet, most of us don't meet
your person-level: neither robust nor blue-eyed nor promising
according to your current IQ
or the Rorschach that defines your sense of life.
Forgive us if we don't agree
With your definition of the N-Bomb
the binary chemical solution or the Salvadorean solution
as an adequate pain-killer. We're sufficiently underdeveloped
to want to deal with our pain in our own primitive way.
Forgive us too if we can't fully answer
your questions about our society, define it
as marxist-lenist or social-democrat, agreeable pluralist
or sufficiently free enterprise.
If we insist on the crudity of exploring our own creative process
loving our homeland with the passion
50,000 sisters and brothers root in our throats.
Excuse us, please, we're always forgetting
we were supposed to ask permission to defend our truth
and distribute our laughter as we see fit.
Don't bother yourselves trying to understand
our teaching our soldiers poetry along with defense combat
self respect and how to write their names in ink instead of blood,
When our grandparents scraped their living from this land
you sent your Marines. Later you provided us
with "one of our own": bought and paid for
by your American Way of Life.
He had a brother and a son, a grandson
and infinite pockets.
We said goodbye more than once
but you trained a legion of our brothers
bought them off and kept them in shape
(to keep us in shape)
and the shape they kept us in was increasingly pine-boxed
and horizontal. Here it was a crime
to be young, and you reminded us daily
of that crime
committed by so many, and so often.
But we kept forgetting, we fought and came up from under
your undying friend and his protective Guard.
We fought and won, we buried
our sisters and brothers (few were blond
or met your standards for personhood)
and we began the long pain, the silent joy, the impossible
made possible by our history of eyes and hands.
We know we don't meet your general 1982 standards
for dependent nations.
All you want to do is murder us. All we want to do is live.

—Managua, 2/1982
Letter From Managua / two
I no longer felt the heat nor pain
when the photographer put me on film 
in 1978.
The charred black mass of my body
was only the limited space of another life.
A spark moved voids in that image and I emerged
radiant, whole
in the consciousness my dark remains evoked
in an old woman in Lima,
a teenager on Chicago's south side,
a London poet,
students in Camberra, a guerrilla
in Morazan.
But my temperature rose searing
Haig's lying hands 
When he held me up to damn my sisters and brothers,
betray those who fought and fell
and were born with me
that long September day.
In our new state we can only be used for life
not death
nor to justify those who would go on burning
our names and eyes.
Now I suffer for earth and water,
fire and air.
Only by snuffing out the napalm in Beirut,
reviving the peasant girl in Vietnam's smile
washing the blood from the streets of Chaltenango,
the Bronx, Santiago, San Francisco Norte, Belfast, San Juan,
will I be able to sleep
in love at rest alert.
—Managua, 1982
March 6, 1982
for my daughter, Anna
All last week you preened before the mirror 
viewing emerging breasts, then covering them
with gauze-thin blouse
and grinning: getting bigger, huh?
The week before you wore army fatigues 
leveling breasts and teenage freckles,
tawny fuzz along your legs.
A woman. Beginning.
Today you don fatigues again.
Today you pack knapsack and canteen,
lace boots over heavy socks
and answer the call Reagan and Haig have slung
at your 12 years.
Yours, and so many others … 
kids 14, 15, 18, so many others who will go
and some of them stay, their mothers shouting
before the Honduran embassy: "Give us
our sons' bodies back, give us back their bodies!"
At least that. 
All last week you preened before the mirror,
moving loose to new rhythms
long weekend nights. Junior High math. Sunday beach.
Today you go off 
to the stacatto of continuous news dispatches
and I, in my trench, carry your young breasts
in my proud and lonely eyes.
—Managua, 3/1982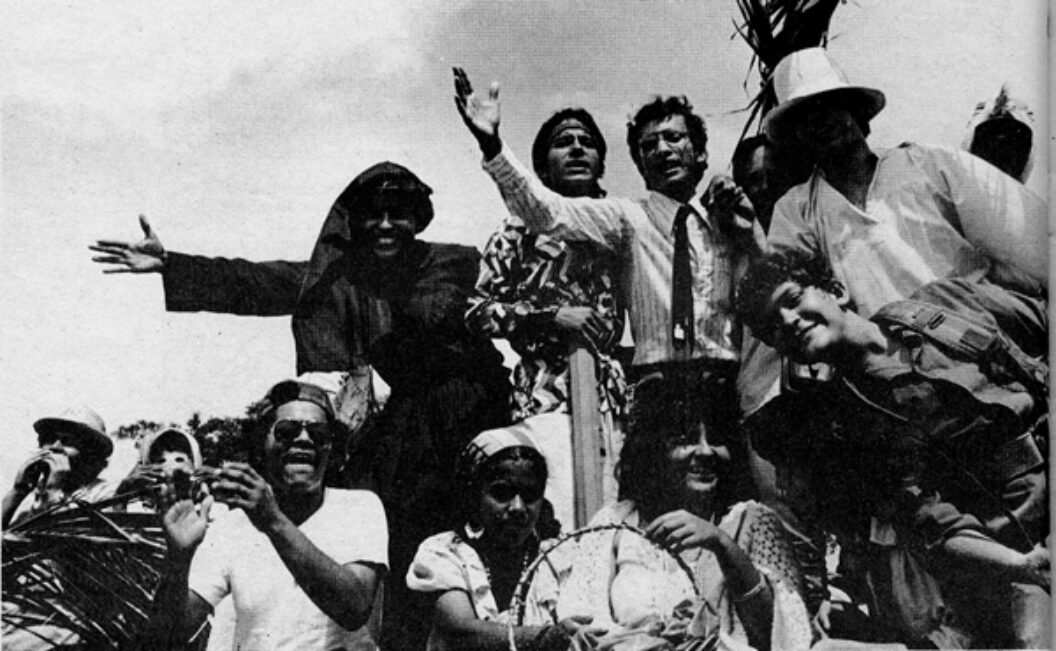 Margaret Randall is an American who has lived in Cuba and Nicaragua for over ten years while researching and writing many books, including Sandino's Daughters and Women in Cuba.
Originally published in
Nicolas Echevarria, Pam Yates, art by James Nares and Tom Otterness, writing by Daisy Zamora, Kathy Acker, Glenn O'Brien, and more.