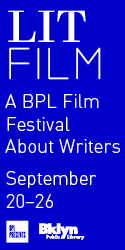 Untitled
The new skirt, the vague gesture
cigarette in hand,
the daily inversion of time
intranscendent;
its emptiness pointing at us,
making us feel like parasites,
spider weaver of a useless web
that wraps and suffocates us.
Homey April
Homey & sunny April
—death for water—
the seers predict unanimously.
& it looks like its going to rain fire from
                                                    heaven
It's already raining fire in the mountains.
Nor do the birth cries reach us.
But the cry has the quietness of death
& in the morning only one cut of wind
dry & hoarse split the sky in two.
They say they throw them from above.
December 7*
The solitary insurrection of the poet**
traps me here.
Sunday the seventh boomed
by rockets, bombs & fireworks,
the bedroom & its radial background of slow music.

For a while you turn into the
girl from Cartagena because it's flattering
to be named only for yourself.

You take up the chant, the whole dream,
the imagined & realized
in this booming night,
in full revolution of the '80s
everything revolving inside you,
giving birth to that other woman
who loves & fears her new freedom.


* Eve of the Immaculate conception– a major popular religious celebration in Nicaragua
** La Insurreccion Solitaria, Carlos Martinez Riva's book, published in 1952
Translated from the Spanish by Eva Gasteazoro and Harris Schiff.
Eva Gasteazoro was part of a small group that started the Dance Movement in Nicaragua after the Revolution in 1979. Since coming to New York in 1982, she has continued to study and work in dance collectives and participated in the PAN/Spring Caravan Tour of New York State. She is currently dancing with choreographer Nancy Zendora. Her translations of Nicaraguan poetry are done in conjunction with New York poet Harris Schiff.
Harris Schiff is a poet living and working in New York. His book of poems, In the Heart of the Empire, is available from United Artists, New York. He is currently working on a collection of translations of Nicaraguan poetry.
Originally published in
Nicolas Echevarria, Pam Yates, art by James Nares and Tom Otterness, writing by Daisy Zamora, Kathy Acker, Glenn O'Brien, and more.