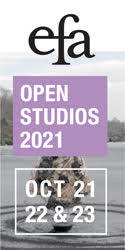 She said she felt the earth move again.
I never knew whether she meant she felt a tremor
or whether it was the rotation of the earth.
I like to think she felt the rotation, because anyone can feel a tremor.
And when she felt this she could see herself
standing on the earth's surface.
Her thick wide feet solidly planted, toes digging in.
Her visualization so strong she almost feels her body arch against
the centrifugal force of the rotation.
She sees herself with her long hair floating,
floating in the atmosphere of stardust.
She rides her planet the way a child rides a toy.
Her company is the boy who takes the sun on its daily journey,
and the man in the moon smiles as she passes by.
Kus hascu hab a:g mat hab o cei,
"An 'ep ta:tk mat si i-hoi g jeweḍ,
nap piṣa'i ta:tk a:pi?"
"Pi'a,pi'a."
Ñia, kus hascu hab a:g?
Kutp hems heg hab a:g mat oṣa e-hai g jeweḍ k o i -hoi.
A no heg hab a:g mat sikol o memḍad mo g milga:n hab a'aga,
    rotation.
Ñia, kutp hems heg hab a:g mo hegai ta:tk.
Kutp hems hab e-elid mo an ke:k id jeweḍ da:m c da'a an da:m
    ka:cim oidc.
Ceṣṣajcug g jeweḍ hab masma mat hemakc g s-melidkam kawyu o
    ceṣṣajcug.
An medadc g mo'oj ṣelim an e-wiḍut huhu'u mehidag ku:bs oidc.
S-ke:g hab ma:s.
Heg an we:maj wiappoi mo an ko:mcug g taṣ c gahu amjeḍ i-bebhe
    si'alig ta:gio amjed
gamhu hukkam hudnig ta:gio
Ñia, kut hegai maṣ ḍ maṣad ceḍ O'odham o si al hehemad matṣ
    an o bij.
Food is put in place for the ancestors.
Prayer sticks are buried for the saguaro, for the season, for the earth.
Songs are sung for the spiritual health of everyone, everything.
In the fading light of a bright summer day the people sit down to eat.
There are decorations paying commercial homage to the saguaro.
Balloons with smiling little saguaros on them,
and others in large type reading, Saguaro, and in smaller print,
    credit union.
Amid the festive decorations the sun lowers on the horizon,
    colors begin to show.
The people are treated to stews of chile, different types of beans,
    tortillas and breads.
Salad and chicken for the kids.
And of course there is the ever-present, ciolim, cholla buds,
    for everyone.
Marigold, lavender, and a touch of hibiscus hang above the dry,
    desert mountains.
The singer's soft voice carry songs across the desert floor.
To the east a bright star takes a long, trailing fall.
The glow is wide and slow.
The people point.
The gohimeli songs begin.
They step to the rhythm, feel the beat of the earth.
They look at all that surrounds them and drink the wine
    for the goodness of the earth.
As the celebration continues a toy-like machine stumbles across
    the landscape of a red planet.
NASA knocks on the window of America's childhood memory
    with Rover, Yogi and Barnacle Bill.
—Ofelia Zepeda is a member of the Tohono O'odham Tribe of southern Arizona and is a MacArthur Fellow. She is a professor of linguistics at the University of Arizona in Tucson, Arizona. She has published two books of poetry, Ocean Power: Poems from the Desert, andEarth Movements, a bilingual collection, and is currently the series editor of Sun Tracks, a Native American literary publication produced by the University of Arizona Press.
Originally published in
Featuring interviews with Ruben Ortiz, Juan Manuel Echavarria, Susan Baca, Guillermo Cabrera Infante, Jose Cura, Adelia Prado, Ernesto Neto, Mayra Montero, Claribel Alegria, Francisco Toledo, and Juan Formell.