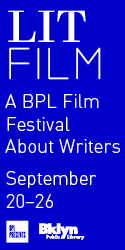 Bats
Bats came out of the half-burnt wood
 
The flames
tried in vain to reach them
to place them back
in the nest of fire
 
Their wings extended
like big dark veils …
 
When I touched the wall
with my hands
there was only smut
 
They have turned to smoke.
Poetry
is the most beautiful form
to starve to death
 
The saddest
for begging a souvenir
The poorest
among misery
 
To make poetry:
is to thrust oneself into every verse
for the love of life.
The light
is a dagger of fire,
 
it falls sharp.
 
The glare
is the cry of the river
 
the wound
is clear water.
 
Humberto Ak'abal is from Guatemala, Central America. Poet Maya-Kíche, his poems have been published in France, Spain, Austria, Argentina, Mexico, and the United States. His books include El Animalerò (Editorial Cultura, 1990) and Guardian de la Caida de Agua (Serviprensa Centroamericana, 1993), which has been translated into French.
Originally published in
Featuring interviews with Ruben Ortiz, Juan Manuel Echavarria, Susan Baca, Guillermo Cabrera Infante, Jose Cura, Adelia Prado, Ernesto Neto, Mayra Montero, Claribel Alegria, Francisco Toledo, and Juan Formell.