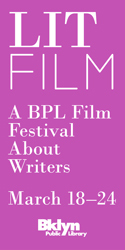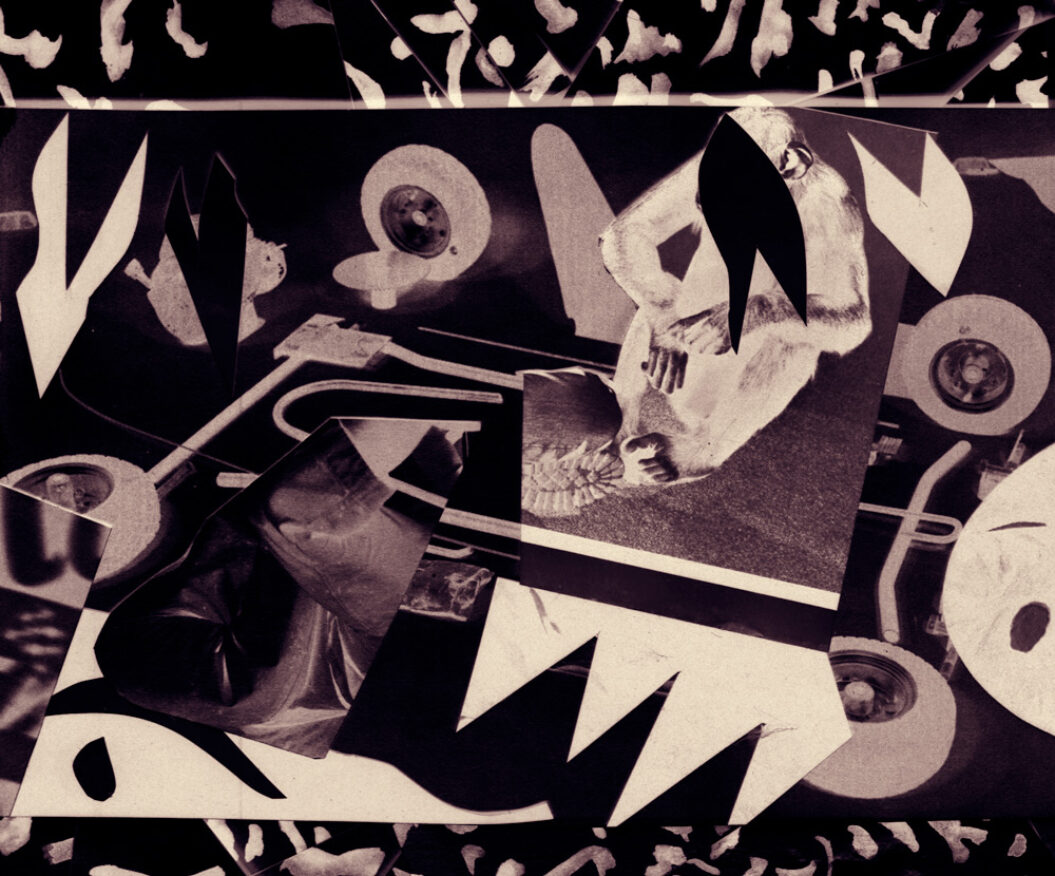 THE DREAM
IN    WHICH
WE    WALK
EVERY DAY
They uncovered a u-boat in the bays beneath
the rayonnant of the kitchen linoleum,
drainpipes labyrinthed through its hull like
antennae with no use for alerts. 
They anointed it "her," so the lilting blue
of their torches might saw. In their sleeves 
and buckles, they shoveled the fecund smell
her decks surrendered into the bags 
whose buttressing they'd emptied of sand.
They offered to lay her relics in their van,
leaving me only her spiny lungs. 
I asked them instead to erect 
a second sink atop her bridge. 
In the corroded glass of her periscope, 
I can observe the creeping of green 
bottles, brown bottles, brown bottles, 
green bottles and the surface
of a mirror blank save 
for a single bubble.
Anorangerie
Because this room 
is a manual of oranges 
is because. Correspondence 
orphaned and unopened 
packs a headache 
of lime oranges. 
Because tubs
and bottles absolved 
of their function deepen
their heat. All this black
damask: the minus 
star pining an orange's 
transect. In the albedo 
of the ceiling, venting
inverse and obverse, 
a juicy cleansing plasters,
hands to knees. What's 
casual inside the orange 
is its gist: the piece-
meal curation of its 
relentless figments.
Never a matter, no, of stripping 
the orange, even if you can't 
uncivilize it by any other hand.
Because mispronouncements 
are making up your lips. 
A fallen fence in the pith's 
dull rug, and maybe because 
you have to be craving
for arrangement to sense 
itself. Because, over the bed's
rough lemon stock,
union bows to ending
blossoms. Favor me
a valved orange, painted
over and half anxious
around a turnpike chin. 
Because orange being
a dismantled way we go, 
mirror-mirroring, 
stadtholders salting 
that battleground long 
hallowed with their sugar.
A shelter southerly grottoed: 
our affection, exactly 
orange, and how.
King Anecdote Scrolls Through His Discourses (I)
                                                                        a desert of gift cards
                                                burrows of sentiment
            fragments of how
                                                                                                             one might serve           
Can you
                        overhear me?
            Now?
How often are you in
            the misinterpreted employ
            of that face at the end 
            of your hand?
                        Currency always
arrives too early
to replace much of
value. Be partial
to revivals no one
remembers: sheet
music and newspapers
            and agreement 
over fizzy syrup
            in apothecary bottles.
You don't have to be my friend
to help those whose
helplessness I 
elect not to notice.
You ask: "What represents 
them to someone 
other than us?"
A handbag whose
                                    straps cross
            the body at the proper 
                        hang. Your back
                                    will thank you especially
for walking. But what smart
                                                money represents us
            to everyone besides
                        them? Only this
                                                a scene of bare traffic
as daily                                                 a juicy absorption
in the stalled aisles
            slight want                                                                                                  stooping
                        
                        
                        
                        to rattle reach framed by 
                        exhortative bars
Joe Milazzo is a writer, editor, educator, and designer. He is the author of the novel Crepuscule W/ Nellie (Jaded Ibis Press, 2014) and The Habiliments (Apostrophe Books, forthcoming in 2015), a volume of poetry. His writings have appeared in Black Clock, Black Warrior Review, The Collagist, Drunken Boat, Fruita Pulp, Tammy, and elsewhere. He co-edits the online interdisciplinary arts journal [out of nothing], is a contributing editor at Entropy, and is also the proprietor of Imipolex Press. Joe lives and works in Dallas, TX.