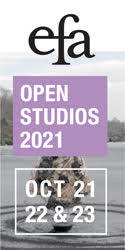 19 Pokrovskaya Street
my father lights the kerosene lamp, his beard bitten, hands
wet from the river, where he kneels to pray in the mornings,
he sits and pulls out his razor, rummages through a gunny sack,
papers, photos of his children in another country, he cries a little
when he mentions his mother, Benita, and his father Salomé
who ran a stable in El Mulato, Chihuahua, eyes cast down
then he points to the mural on the wall, the red
angels descending to earth, naked mothers with bellies giving birth,
lovers in wrinkled green trousers, and a horse with the figures
of children laughing on its back, a goat floats across the night
a flank of tawdry farmers unfurl into a sparkling forest moon
where elegant birds sit on snowy branches, here is
a miniature virgin where the yellow flames light up the village
one dancer carries fishing poles and easels with diamonds
and other jewels as colors, my father is silent
when he sees these things cut across my face
The Women Tell Their Stories
The women tell their stories in Austin,
they tower over the table, their hot work hands
greet me, they speak of their children. The earth
I think, oh, yes, the earth.
Cloned maize men unload another ship through
genetically altered skies and an MC-130 Combat Talon plane
drops into Khundahar, Afghanistan—15,000 pound fuel
air explosives, what is left now? A flower of ethylene and
propylene, then a Cluster Bomb, filled
with 202 "bomblets"—what am I saying:
Better to say peanut butter, Pop Tarts,
rice and potatoes instead, the same color of village fires,
a yellow can comes down in the name of the Nomenclature.
The question of Kabul, Kashmir, Fallujah
comes up, the question of colonization and
saliva, bacteria in the atoms of expansion drills
into the howling child, this rubble boy:
eat, step lightly on the mines
of the Russian-American war, dear little one
with your folded arms caressing a fender
for shelter.
Enter the Void
I enter the void,
it has the shape of a viola:
Israel, Jenin, West Bank, Nablus—a rubble boy
shifts his scapula as if it was his continent, under ground
Gazaground, I want to say—his only bone,
the rubble boy is a girl, I think
her hair tossed, knotted and torn under
the green shank of fibers, tubes and shells.
She digs for her rubble father, I say rubble
because it is indistinguishable from ice, fire, dust
clay, flesh, tears, concrete, bread, lungs, pubis, god,
say rubble, say water—
the rubble girl digs for her rubble mother,
occupation—disinheritance—once again,
I had written this somewhere, in a workshop, I think,
yes, it was an afternoon of dark poets with leaves, coffee
and music in the liquor light room.
A rock, perhaps it's a rock, juts out, two rocks
embrace each other, the shapes come to me easily,an old poetic reflex—memoria, a nation underground
that is it, the nation under-ground,
that is why the rocks cover it.
I forget to mention the blasts, so many things flying,
light, existence, the house in tins, a mother in rags.
It is too cold to expose her tiny legs,
the fish-shaped back—you must take these notes for me.
Before you go. See this
undulate
extend
beyond
the pools of blood.
I ride the night, past the Yukon, past
South Laredo, past Odessa, past the Ukraine,
old Jaffa, Haifa and Istanbul, across clouds,
hesitant and porous, listen—
they are porous so we can glide
into them, this underbelly, this underground:
wound-mothers and sobbing fathers, they
leave, in their ribboned flesh, shores lisp
against nothingness, open—toward you,
they dissolve again into my shoes—
Hear the dust gong:
Gendarme passports,
cloned maize men in C-130s, with tears
bubbling on their hands, pebbles
en route—we are all en route
to the rubblelands.
I want to chant a bliss mantra—
Prajnaparamita
can you hear me?
I want to call for the dragon slayer omchild.
I am on my knees again.
On the West Bank count
the waves of skull debris—a Hebrew letter
for "love" refuses me,
an Arabic letter for "boundary"
acknowledges me.
Sit on an embankment,
a dust fleece, there is a tidal wave ahead of me.
It will never reach me. I live underground, under the Dead Sea,
under the benevolent rocks and forearms and
mortar shells and slender naked red green
torsos, black
so much black.
En route:
this could be a train, listen:
it derails into a cloud.
Poet, novelist, and children's book author Juan Felipe Herrera grew up in a farm-working family in California. He teaches creative writing at the University of California, Riverside. His recent young adult novels include Downtown Boy (Scholastic, 2005) and Cinnamon Girl: Letters Found Inside a Cereal Box (HarperCollins/Joanna Cotler Books, 2005).
Originally published in
Featuring interviews with Gabriel Orozco, Gronk, Virginia Fields, Margo Glantz, Salvador Plascencia, Jorge Hernandez, Cherrie Moraga, Doña Julia Julieta Casimiro, Alberto Kalach.