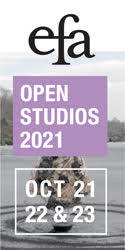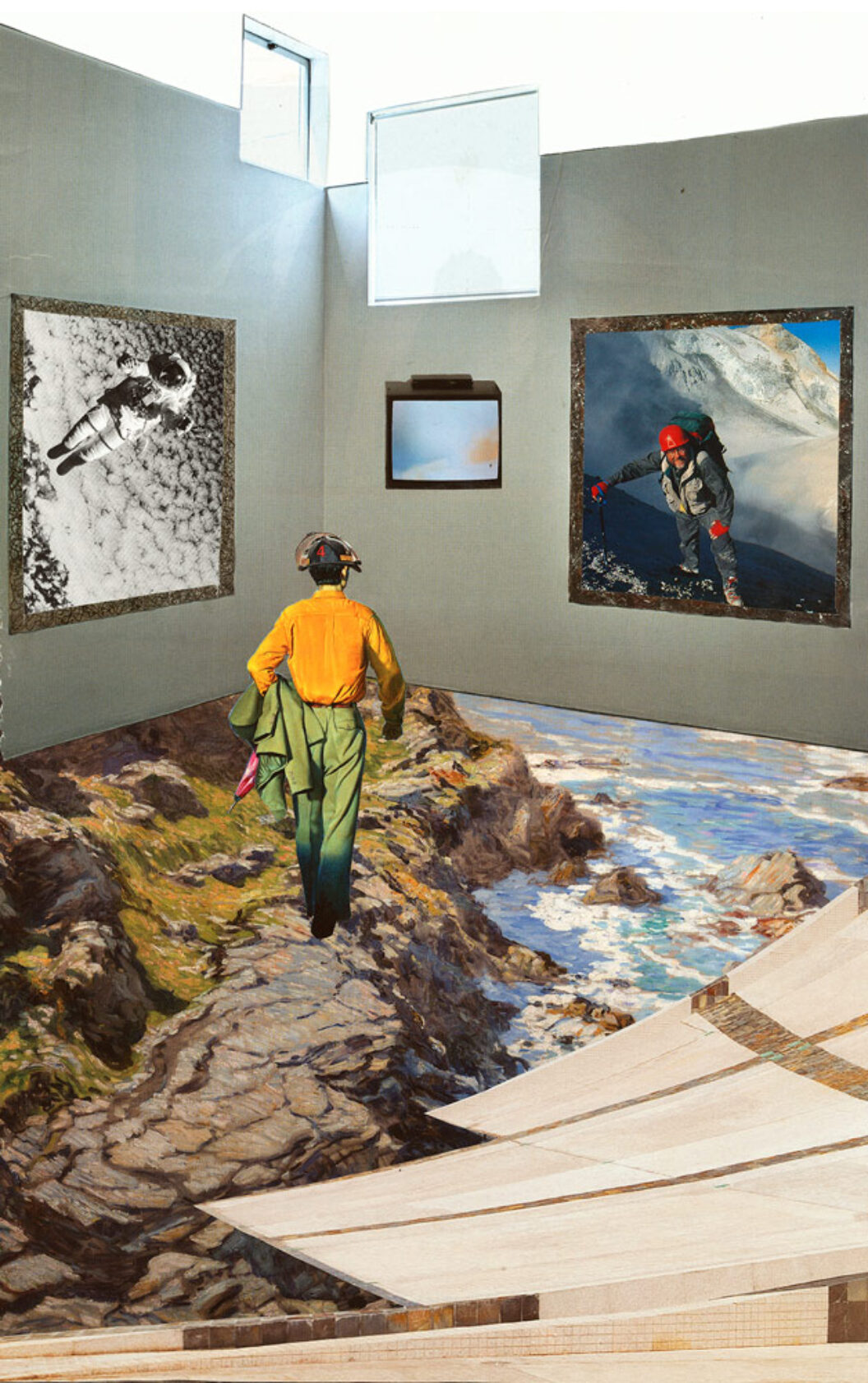 She's an archaic, the last meaning of a word. He's a drunk, but of the ultramarine kind. Her body is a library he eats and sleeps in. Books fluttering seagulls in her electric hair. The alphabet hangs a wet towel on the door, while other birds are exchanged in their mouths. "Danish charcoal"… then another doorway, then "A little yellow tree"… then a few inches of carpet touched by human fingers. Sentences remain in the cupboard. Everyone else is asleep in the city, holes cut to the shape of their feet. Behind the glass is the ocean, the tree, a beard, tall African masks. Inside the dark lays furniture like perfect bodies… "Dying is not a tendency or the bottom of a well"… appearing faintly, in a fingerprint, then "Green, incapable clouds"… "We're barely here," she says. It was cold and rainy and full of shoes.
There is a red hair in my blanket…
The sun breaks a yolk over the garbage cans. I know the feeling…
It's something deep in the cave of a man's instinct for deforestation… like this little table…
A "silk scarf" and "retired couples in motorhomes" can't outweigh this stainless-steel wind sculpture… or this tiny box of Mondays and Tuesdays…
I want to run on the highway, screaming "Salt! Salt!" but it wouldn't be as good as turning inside you like bad Thai food…
So I die, like a head against a pillow…
…the songs are flies… purple candles burning in your eyes… Japanese women diving in the ocean for pearls. Beautiful, naked Japanese women…
This is how mahogany comes to me… lying in the back of a pickup truck, picking another mermaid's hair…"Sky" above the white margin of a book. 
Instead, he leaves his apartment and starts walking. He gets a nice haircut and buys a bunch of roses. He walks the roses, carries the roses with both hands. He ambles down the avenue feeling tall and perfumed. The sky turns mackerel marigolds in his scalp. He walks across the bridge and rolls out of town gloriously like a U-Haul. The city people clap and holler at him, while dances break like bolts as the train rattles across the tracks trudging past an air of wires. He walks into the woods and into towns where townsfolk look curiously at the man with slippers and a salmon shirt and flowers. Her name wrapped around the flowers like silver paper, the glassine of her mouth rolled around his hands like heirloom. A full-fledged school bus laughs and waves speeding through the lane. He walks the night awake. He walks the darkness of horseshoe crabs dangling from one arm below a molten moonlight. The lovers are too busy eating shrimp, so they don't notice him. The stars shuffle around like castles above the swinging barbecues. He sleepwalks the night shift of a FedEx truck into the blinding blight of desert sun darting him across a blue cloudless sky. Blue, buckle blue. Coffee blue. Sweatless like a peach, he says to everyone, I'm walking myself to death. And everyone says, But look at how the light shimmers. Look at how these leaves feel like rabbit ears when you touch them. Have you seen a turquoise like her eyes? We carry her around in our earrings, in our buckles. Our teeth burned like rubber, our skin bleached like sand trickling back to its bed in a white wash of rain. We shunned the animals away from the land, the trees away from the fields, and the fields away from our own homes so that we could live alone. Live without you, too. But we still love you. And you say to them, Yes, but you don't care because today you want to be beautiful. And you go smaller and smaller against the horizon like a pink kite, your hair smelling of lemons, and the wind lifts your roses like helicopters.
Francesca Coppola is a writer and a filmmaker. Originally from Italy, she lives in Brooklyn and is working on her first poetry collection.