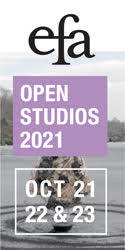 Minding the Elephants
(03/20/2003 – 12/18/2011)
Like a lion he breaks all my bones …
cry until morning … moan like a dove …
from day to night you bring me to
an end.

    — Isaiah 38:13
I hear you are bitter
    my sweet.
Recent events have not worked out
    as intended. Expectation,
    a prick. A salted wound.
    Send cool air across my clavicle.
Help me catch the ants.
Here you are
    bled dry. Anger
    hot as veldt. Thicker
hides than mine ruffle, try
to raise their dead:
    Long supple muscle of trunk
    props up babe, lifeless
    against leathery foreleg—
    babe falls again, babe falls again.
    Farther off, a riffling of bones.
Failed resurrections in progress.
(Elephants trumpet rumble basso,
scat in diminishing cords.
They do not grow bitter,
though known to get testy. Piercing
weapons disarmed. Disarming,
they dance round us, wrinkled,
ringing deep their old gray song.)
Now watch:
Lioness drags elephant calf
    across harsh grass.
And what might we mean by hunger?
    Kill to kill. Best cut sharp;
    light, as though
we knew what we were
doing. Torturers'
chambered paradise.
Passions' eye, contused.
Limbs
racked
    tight to climax
makes one feel
big, the other—
    broken. Spills
all
he ever knew.
Sever
    ropes.
Let crumple
    a great weight.
Burrows, furrows. Ants will
    travel; grubs.
Listen to the trumpeting.
The rumble.
The Goat
Curve your small forehead
toward the goat's own, its face half
in shadow, humanoid, ear
a seeming disc. Hard
to decipher a photo
snapped
so long ago yet
I see you perfectly.
You and the goat,
face to face. Spring or summer day
in England.
Sheets on a line to the left
in side yard of a nasty granddad.
His yard, his goat—
his she-goat.
You liked your Gram
you said. Summer,
it must be summer after all
and unusually hot. Dried up
foliage low to the right. Sloping
roof, a long straight wooden house,
barn rising behind it. Trees, bushes,
hedge, fence. Nothing remarkable:
a boy and a slope-bellied animal.
You are feeding the goat. Her name,
Tinkerbell. You hold a cup and a carrot.
She drinks from the cup. In your small
right hand, the carrot. That same hand,
curled, touches her face. Backs
of the fingers—the way one might touch
a painting. I'll say
you are no more than three years old.
Definitely. No more than three.
Clean white overalls, thatch
of blond hair, quiet concentration.
It's the tender way you bend toward
her. The way you hold the carrot.
Tinkerbell, old girl, believe me—
we are the she's who understand.
J. Depp, the Sparrow
I dream I am dating Johnny Depp.
He is, indeed, as handsome
as they say. Trust me.
I have seen him up close.
I am younger in the dream
than when waking each morning, if not
as young as he. I am ancient for
bearing a great Sorrow.
Johnny gets dressed, goes down swinging
along the boulevard, insouciant.
I stay in my p.j.'s, whose bottoms
belonged to the Ache—my dead mate.
Johnny Depp remains attentive, kind, has two British friends who are neither.
I may be forgiven for thinking one is Kate Moss, dressed to the nines.
She mocks my mode. I do not recognize the man, just the type: English toff.
Johnny tells me he loves me.
I have my doubts, appreciate
the gesture, the act, the snaggle-
toothed swagger.
I am thinking of Johnny Depp
insisting he loves me, do not believe
him, yet do not wish to lose
the love he does not feel.
I am aware of Johnny Depp shouting
I love you, as my Dolor stakes out
the periphery—canny, silenced, knowing
he's the one.
Elena Alexander is a poet and writer living in New York City.
Originally published in
Featuring interviews with Verne Dawson and Genesis Breyer P-Orridge, Stanley Whitney, Katrín Sigurdardóttir, Federico León, Stan Allen, Rachel Kushner, Enrique Vila-Matas, and Coleen Fitzgibbon.