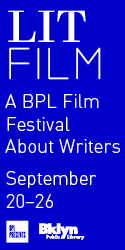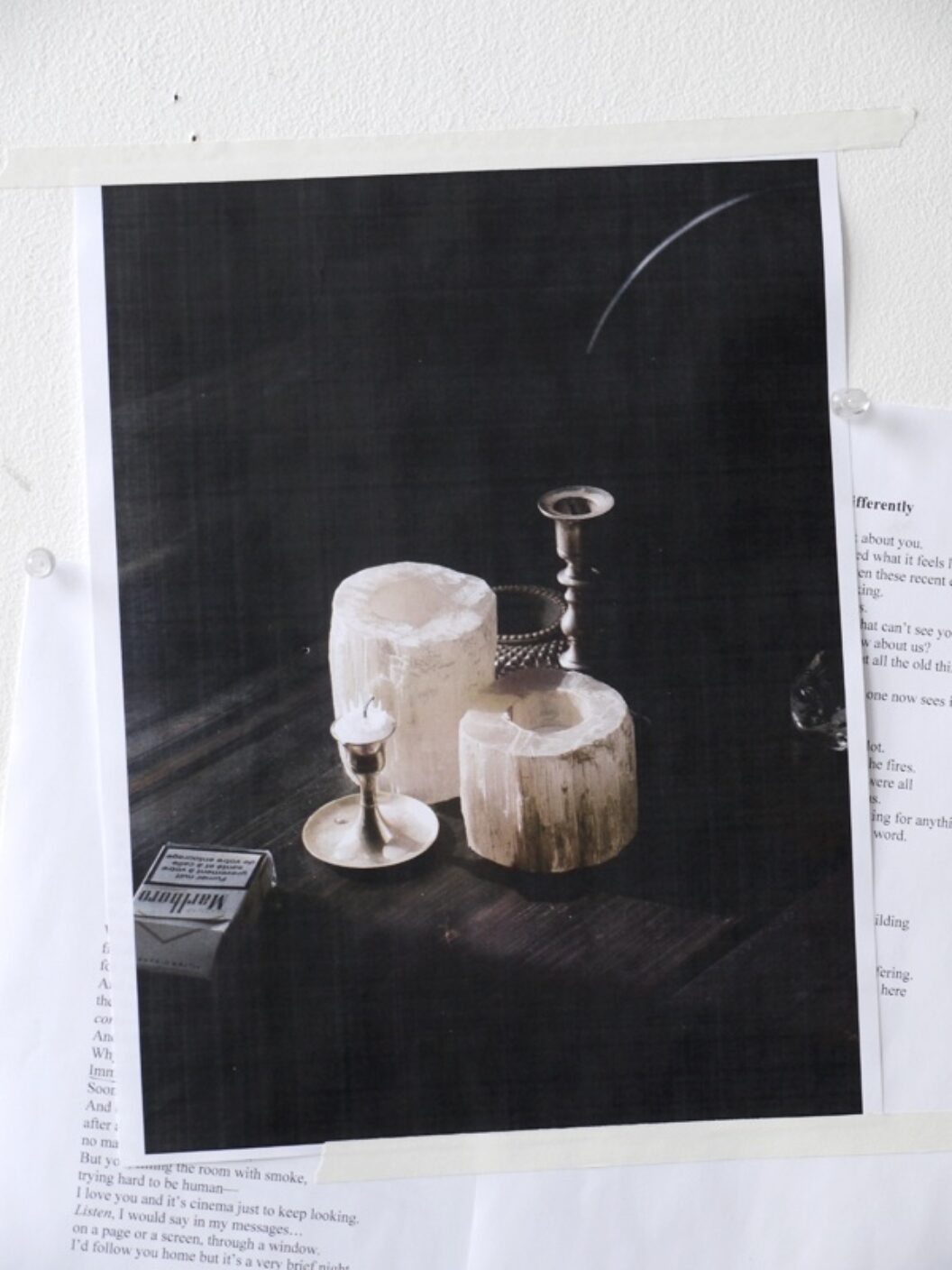 Seduction and Its Immediate Consequences
One April in autumn you were my story for hours.
The silence of those days became like a shirt.
"His screaming fits were nothing other than
attempts at seduction," writes Freud in The Wolfman.
How many accounts for how many things and what did we own?
In the movie of their lives there were people
they saw like notes in the margins
and in the vials a bright mess they carried inside.
Michael, Michael, Michael.
If a name is said enough times in a poem
something will happen. But that isn't your name
and it isn't a city, so where do you live?
Winter taught me to wear a very thin nothing those evenings.
When the car sped through the tunnel, when the cemetery
filled with the living, when the drink was named
for what they couldn't quite taste.
And you didn't decide on the friends or the lovers,
the shoes or the card that was sent and said
come—it's a party for all of our questions.
And why shouldn't we have it.
Why not invite what no one can have.
Immediately, he could tell. Even in the middle of the water.
Soon it will all close without warning or lights.
And between the acts, where we live,
after a while you're wearing too much
no matter what you take off.
But you, filling the room with smoke,
trying hard to be human—
I love you and it's cinema just to keep looking.
Listen, I would say in my messages…
on a page or a screen, through a window.
I'd follow you home but it's a very brief night.
The Past Remembers You Differently
I returned with a new way to think about you.
On another page Whitman described what it feels like to die.
The day loosened its intentions. Even these recent errors.
The lights in the street almost speaking.
The terrible more than anyone wants.
And where is that page from a past that can't see you…
what wouldn't we want death to know about us?
Today, he wants to know where to put all the old things.
He wants to know about signs.
If you once signed your name here no one now sees it.
I swallowed some part of the evening
then left and went looking
and looking is where I can follow the plot.
The kids of those years ran all through the fires.
They were here, they were young, they were all
in their faces, their small frames: that's us.
I want to run through my life without asking for anything.
I want to run through my life until I am a word.
This is the nineteenth line of the poem.
I am waiting for you to look at me.
Sun bleaches the paper.
Time slides through the flesh.
Someone on the corner is imprinting the building
with an old kind of humanity
just by touching it.
We are often in mirrors and small in this suffering.
This is never enough. And of course I'm still here
waiting for you to look at me.
To bring me the dead leaves
at the bottom of the river.
In the mud of the madhouse.
And the light that breaks open the casket,
stitch it over my eyes.
Poem with William
Look, they said, if you want it to matter take the news
and leave some of it here.
But the news…the news isn't this world.
Behind the screens only more screens.
The blue corridor where nothing happened. It was blue.
We just kissed.
And because I could take you there you were quiet.
It seems people are everywhere and so few.
A hand has five fingers. Five fingers and five thousand wants.
This is endless. And still, how to describe it.
The cars they did carry them.
In the plane they were what asked to go far.
Soon could mean anytime, any way…and like all of it
nothing did last. Our mouths were small gifts.
We were seen: so high up and withdrawn—
which is where you would like to remember,
which is how it all tastes.
I do feel it, pressing against a stranger for so long
and it was my own bones after all.
He admired how the child would not answer the question.
He admired how he told news of the day without us.
It's a small room in the back where we're going.
The truth is, I'm wearing a black belt
and nothing grips quite like you do.
When you translate those weeks it feels like a new life.
In the drawing everything was there but the wrong scale.
It is difficult to get the news from poems
and difficult to say what we are.
Every day on the way to the last one
I think description is useless.
And still someone had to describe it.
To make it less cold, to unmake what was already there.
Without photographs. Without headlines.
It is difficult to see the world from the world.
And it's true. We were in it.
With these partial and possible days.
Alex Dimitrov is the author of Begging for It (Four Way Books, 2013) and American Boys (Floating Wolf Quarterly, 2012). His poems have been published in Poetry, Yale Review, Kenyon Review, American Poetry Review, Tin House, Boston Review, and Slate. He lives in New York.

Paul Mpagi Sepuya lives and works in Brooklyn, New York.