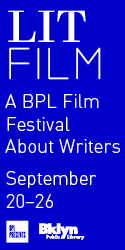 A Tour of the Horizon
What fault did the sky contain
at ease in its stench of broken colors
if not the sour gaze
of some face reconstructed by eye, not memory
an invitation to pay your rent, excessive
next thing you knew
I wandered lonely as a child
the printable day showed
silver maples with shadows of turpentine
poems that have fuzzy skin and appendages
yes, I feel sorry for your geometric breathing
your externalities, variances
they sulk feasibly in a fabled silence
where one leads to another
and another leads to none.
Charm Offensive
Come back, pitiless corpse
to the intensity of long-forgotten debates
this town's full of locavores so watch your step
my little heart-shaped mess
does not for translation, that is
ashamed of this black silk
it doesn't hurt much, does it?
oh misunderstood sculptures who long to be consistent
this poem could always be different
but why? just to show off its difference?
should a thing be any different
from what it really is?
the best of your animal fiction
without repetition is ruin.
Neither/Noir
Everything separating, falling
  away from itself
Melancholy theme,
  handled exuberantly
Why? Because coming apart
is a way of hanging together

they coded from the heart
but after their estrangement
in a number of oriental rugs
we didn't know the music
flies to sugar water
a rictus, a grin of sorts
and the darkness closed
in the absence of beginning
a poisoning in the field
a beach taxi on fire
hypersensitive
immersion into noise
too early to be too late
Barry Schwabsky is an art critic for The Nation and co-editor of international reviews for Artforum. He recently released a CD of poetry in collaboration with musician Marianne Nowottny, A Voice Hears You from Mysterious Places (Abaton Book Company). His new book is Words for Art: Criticism, History, Theory, Practice (Sternberg Press). Forthcoming are a collection of poetry, Trembling Hand Equilibrium, and a collection of critical writings on poetry, The Most Beautiful Perhaps (both from Black Square Editions).
Originally published in
Featuring interviews with Amy Sillman, Paulo Bruscky, Steve Roden and Stephen Vitiello, Gonçalo M. Tavares, Rodrigo Rey Rosa, Ben Rivers, Julia Holter, and My Barbarian.