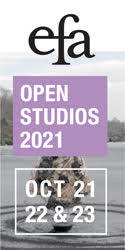 Norma Shearer
When Norma walked on screen, a warmth
died out of the sunshine. A huge head
gave her the eerie look of a wok ladle!
Wearing all that big brown hair swept up
like a ziggurat made her seem shorter.
The hideous way midgets yearn to loom!
She turned down Mrs. Miniver because
she flatly refused to play the mother
of a grown child. Wherefore vanity, I ask,
in someone who walks constipated?
With her mismated eyes, was it possible
that, looking, she was unable to see well?
Hey, Turps, how many fingers do I have up?
I'd giggle to myself sitting in a back row,
swivel-munching caramels, wondering how
and why she married Mr. Irving Thalberg
but wondering the same of him! Was that
my answer? Or yet another case of myopia?
As to her profile, she looked knifey,
jut-jawed, as thumbless as a bear, and
rarely walked across a set but tottered.
Was not her scream a whip? No lux, I felt,
going to the movies, like an Asian,
in the afternoon, thinking lemonhead.
"Hit with a fish club," grizzled one actor
about that face of hers that looked conked,
but, me, I felt her eyes were insect-like
like a crass vinegaroon. What is a quango?
(So brazen I felt watching her, I'd pry candy
from my teeth, which I'd never do with Rita!)
She surely had pull in Hollywood to work;
my judgment of her was what W. C. Fields
called "noxis on the conoxsis"—nothing!
She disappeared at the end, not even allowing
the good taste that sets yesterday's bad taste
on something of a pedestal, which in her case
is to say too much to prove too little. Norma,
for a fan, please, don't look to me. (Get it?)
Sunlight, Shadowlight

Never again can summer seem the same
for I had seen in your belovedness a dream
that lifted my heart with song

but then as in some ancient game
or trial a mist that coldly made it seem
as if the sudden sun were wrong
fell across your lovely name
clouding with shade its golden beam
once so youthful and so strong.
You then one night appeared to claim
my love and so my doubting soul redeem,
whispering to me that love is long
but only will or can remain
to thrive in faithful hearts that deem
a similar world to walk among.
Now summer burns again with flame,
for my beloved taught me in a dream
how a heart to sing its song
must see how, very much the same,
sun and shadow share a common theme
and both to love belong.
A Poule At Pavillon

At Pavillon, that shiny poule
indelicately swirling a fork among tiny crevettes
knows rouged shrimp from the shapes

of pointed pain that paid for them.
Her mahogany red nails, as flash and sharp as tines,
are really black as night.
What clacking from that table!
Plates, nails, forks, shells, tongs, the shaking
of jewels by her swirling shine.
Color characterizes a state of mind
in whatever women wearing white batiste and gold
with shaping shears for fingers
as it does the noise she makes
working those intractable crevettes around in all
the rouge they need for taste,
her shine, that noise, inviting
the disapproving look of three quiet hateful ladies
at a nearby table at Pavillon,
exchanging looks in total silence
as sharp and flash as tines that say they well know
rouged shapes from silly shrimp.
Alexander Theroux is a novelist, essayist, playwright, and poet based in West Barnstable, Massachusetts. He is the author of the novel Darconville's Cat (Doubleday, 1981) and two poetry collections, History is Made at Night (Aralia Press, 1992) and The Lollipop Trollops and Other Poems (Dalkey Archive Press, 1992). He also wrote a collection of essays, Theroux Metaphrastes: An Essay on Literature.
Originally published in
Featuring interviews with Constant Nieuwenhuys and Linda Boersma, Julie Mehretu, Alexi Worth, Pearl Abraham and Aryeh Lev Stollman, Robert Antoni and Lawrence Scott, Kiyoshi Kurosawa and Jim O'Rourke, Roscoe Mitchell and Anthony Coleman, Brad Cloepfil and Stuart Horodner, and Bruce Mau and Kathryn Simon.