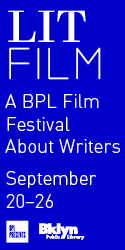 History Lesson
In reality the degree of cross-eyedness Columbus suffered
             isn't important.
They say he discovered us in 1500, that he was blond and handsome,
and that he had the practice of asking from the Queen
what the King denied;
that even though he sailed to the Indies,
he was really taking his sons from Europe.
Historians agree that on the first trip
the King dreamt his death
of plunging head first into the ear of the earth,
but Columbus returned with macaws, corn and turkeys—
which pleased Isabel to no end.
Death would not have been so unfortunate and forgotten
had he saved a Cuculkan made of clay
in order to give it to Ferdinand who was King.
Historians insist he was a peasant from Caceres, and history protects
and venerates him like a saint because he taught Lempira
that he also was a King, and the Captain knew that if we prayed
to the Virgin of Suyapa, she would watch over us
while we lost lives and we killed
anyone who offered a piece of bread to the poor.
 
Columbus mentions openly in his journals
that the land is fat for the taking,
and not to forget manacá cures syphilis—
you will surely have these problems in your schools.
Apocalypse

The day arrived when the high overcast left all of us:
she took mushrooms and a bag of churritos,
the water came cold, there wasn't a film to see
in the cinemas, the T.V. was turned off and by nightfall
the lips of Mireya would know vinegar.
Papa

Not talking and tranquil, he would stay with me.
Nearby was the refuge of mother and there wasn't a problem
while I enjoyed my coffee.
He would give me a lesson in survival saying
everything was fine
that he excuses you
that he already knows
            about the order …
Translated from the Spanish by Zoë Anglesey.
Alexis Ramírez. Honduras, 1943. Won the "Francisco Morazán" prize in poetry for Perro contado.
Originally published in
Cindy Sherman, Dario Fo, Bruce Weber, Lisa Fonssagrives-Penn, and Raymond Voinquel.