A preview of Brontez Purnell's upcoming collection, 100 Boyfriends.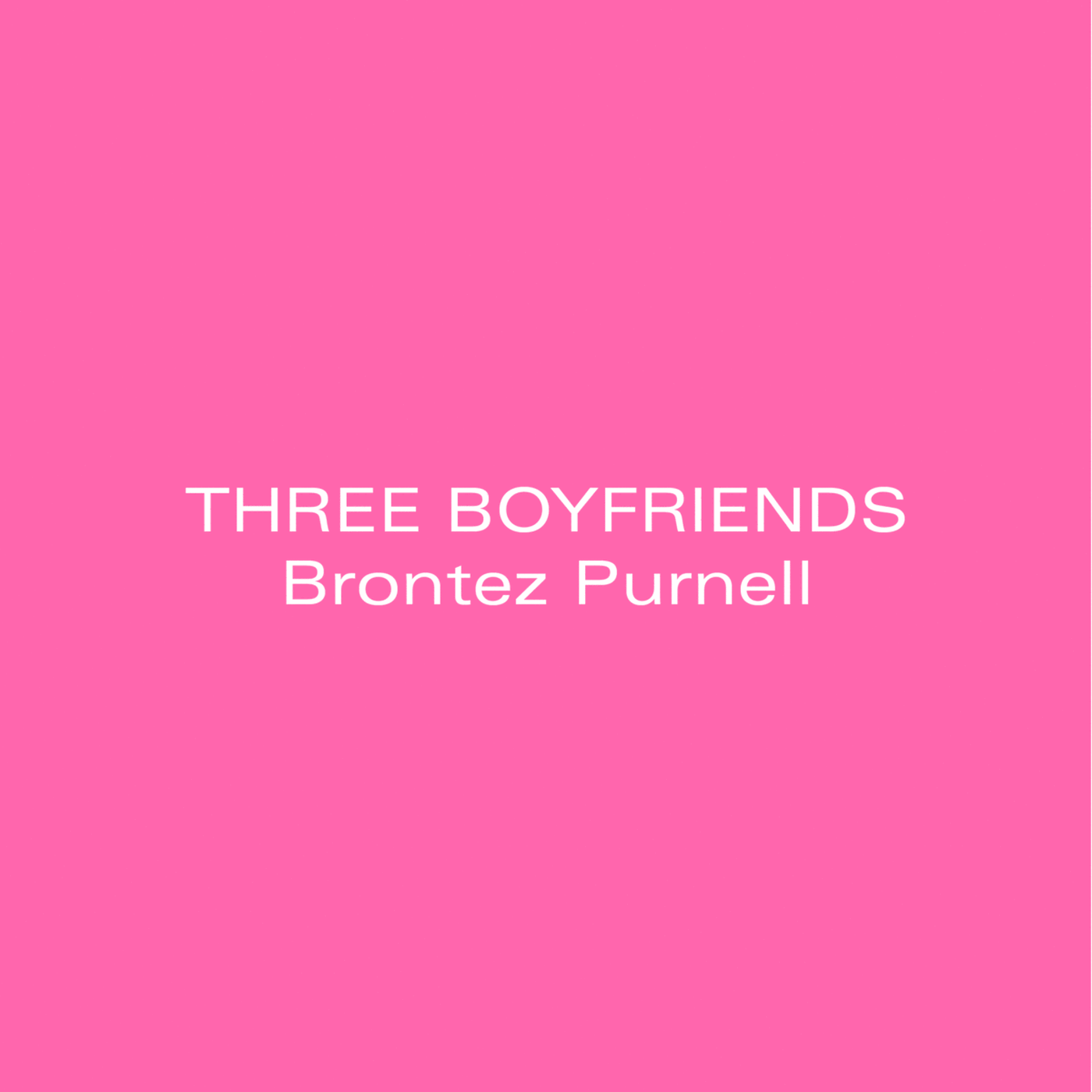 Boyfriend #19 /
The White Boy with Dreadlocks
There are periods of my life that roll through me hazily. Not like an apparition, more like that moment a cartoon villain gets hit in the head with, say, an anvil or whatever, and all he sees is stars—my life was all flashbacks that never materialized.
I woke up to a spider crawling on the floor and I was reminded of this white boy I dated a while ago with these long-ass dreadlocks. I remembered that every time he was on top of me his dreads would graze my face and it felt like a nest of spiders crawling over me. I was too young to understand how this feeling would stain me permanently.
We met at a liberal arts college in the Midwest. It was freshman year and we mutually didn't know we were gay until we were drunk and had each other's dicks in our mouths at the student union hall one night at 2:00 AM.
By junior year his dreads were in full bloom and I didn't think to tell him he should cut them (because I am nothing if not willfully nonjudgmental) or that I was certain that Jah hated him (it was the nineties and these convos weren't nearly as prevalent).
Either way later that year I dropped out of school to follow him whilst he was following Phish and Burning Spear (respectively) on tour. We ate up his trust fund on organic orange juice, gas for the Jeep, and acid. During that period, I had fucked under a blanket of stars in the Grand Canyon some nine or ten times, swam in secret watering holes in the Appalachians, and saw longer stretches of highway between California and North Carolina than I ever knew existed. It would not last.
A year and half later I was sitting around a fire in a drum circle in Colorado. I was washed out on acid and very drunk—at the apex of my trip I felt the hand of the ancestors tap me on the shoulder and say, "Girl, take your Black ass back to college—you don't even like these people. He just fucks good."
I snapped to my senses and woke up the next morning and showered (for the first time in like six months), cut my hair, and took a Greyhound back to our school to reenroll. At the bus station I tried to convince the dreadlocked white dude to come back to school with me and that we should probably switch our majors to like business or computer science.
I saw the look of judgment in his eyes and I knew immediately that he was going to say some busted shit, and I was right.
"I can't follow you back to Babylon," he explained, like completely fucking serious. "It's like Jerry said, man—short time to be here, and a long time to be gone." He broke down crying and hugged me. I went back to school and we stayed in touch for a while and by 2002 he finally cut those fucking things. I think he's a librarian now or something. He even apologized for the whole dreadlock Phish period eventually and every once in a while, I look him up and torture him with a joke.
Q: Where do hippies fuck and how is it?
A: IN TENTS MAN, INTENSE!  
Boyfriend #92 /
The Psychiatrist
I explained to him that I had always ended up washing my hands longer than I wanted to. I would always get hypnotized by the motion of my hands and the sound of the water running, and my mind would always double back to where I went wrong in life. It would stop somewhere in a black hole and my anxiety wouldn't pull out of it. He said it was all related to me noticing my triggers more (he was a psychiatrist who studied neuropsychological shit). I didn't know how to explain to him that I did not often want to talk to that part of my brain. I didn't say it because it sounded reckless, but I was afraid that if I kept that light on in my brain all I would notice is that I'm mostly triggered all or most of the time. I'm so serious. The train triggers me, the walk to the train, the unwanted eye contact, the way my body behaves when I notice that I'm being noticed. I figure when someone like me is hyper in tune with their trigger light, it's tantamount to a gazelle in the Serengeti—the feeling that something is always coming to eat you. I'm sure I could separate the part of my brain where awareness equals constant panic, but naw, I knew myself. I also casually mentioned my drinking problem and he explained to me that maybe I just had excellent neurological uptake and I thought how that was so much sweeter than him saying, "You're a selfish man who can't change." 
Boyfriend #100 /
The Agent
New York City was big for no real reason, much like the mood I was in. He asked me (but really he was telling me), "Your writing is great—do you want to be famous?" I was young at the time and believed anything an older, handsome man told me.
"Yes, I want to be famous, it's all I've ever wanted," I said, stumbling naked around his Hell's Kitchen loft, high on Percocet and with nine glasses too many of white wine in my belly. It was the way he always grabbed my chin softly when he really wanted me to hear something he was saying, or maybe the way, on the third night I stayed over, he gave me keys to the apartment.
"The new poems—what's the journey?" he asked. (I hated when agents said the word "journey." No, literally, like, barf.)
"I don't care for a journey," I explained. "I'm just making a map, something that says, 'You are HERE.'"
His eyes always lit up whenever I explained myself. He was older, Jewish, with a body sculpted from some Chelsea gym and I could not not want him. He had been a B-boy dancer in the eighties; he showed me the black-and-white pictures of him popping and locking on cardboard on some random sidewalk, proof he had been handsome all his life. I stumbled to his bathroom, a forgotten boom bap soundtrack from some rapper he once fucked blasting in the background on his record player. I closed the door and raided his bathroom cabinet for pills—I knew he would have some. He bought REAL cocaine, like, the kind that came from teeny tiny jars. I bought speed-laced bullshit from little baggies; the shit he had had me rocking and reeling on some other trip. He knocked on the door because he knew that I knew that he knew what I was doing. "The benzos are on the top shelf, baby, take a few for later."
"Okay, thank you," I said.
"I love you, little boy," he said.
"I love you too," I said.
"The new poems are good—if I make you rich will you take care of me?" he said.
"For the rest of my life," I said. I took the blue pill.
Brontez Purnell is a writer, musician, dancer, filmmaker, and performance artist. The recipient of a 2018 Whiting Award for Fiction, Purnell is also the frontman for the Younger Lovers, cofounder the Brontez Purnell Dance Company, creator of the zine Fag School, and director of the documentary Unstoppable Feat: The Dances of Ed Mock.
Excerpted from 100 Boyfriends by Brontez Purnell. Published by MCD x FSG Originals, Farrar, Straus and Giroux (February 2021). Copyright 2021 Brontez Purnell. All rights reserved.
Originally published in
Our winter issue includes interviews with Tashi Dorji, Danielle Evans, Walton Ford, Guadalupe Maravilla, Mary Lovelace O'Neal, the Ross Brothers, and Aaron Turner; DIY cookbooklets from Dindga McCannon; poetry by Rae Armantrout, Imani Elizabeth Jackson, and Allison Parrish; prose by Langston Cotman, GennaRose Nethercott, and Brontez Purnell; a comic by Michael DeForge; protest drawings by Steve Mumford; and more.