Those Million Things: Sung Yim's What About the Rest of Your Life by Mattilda Bernstein Sycamore
Writing personal and generational trauma.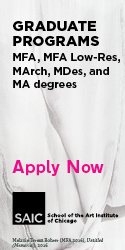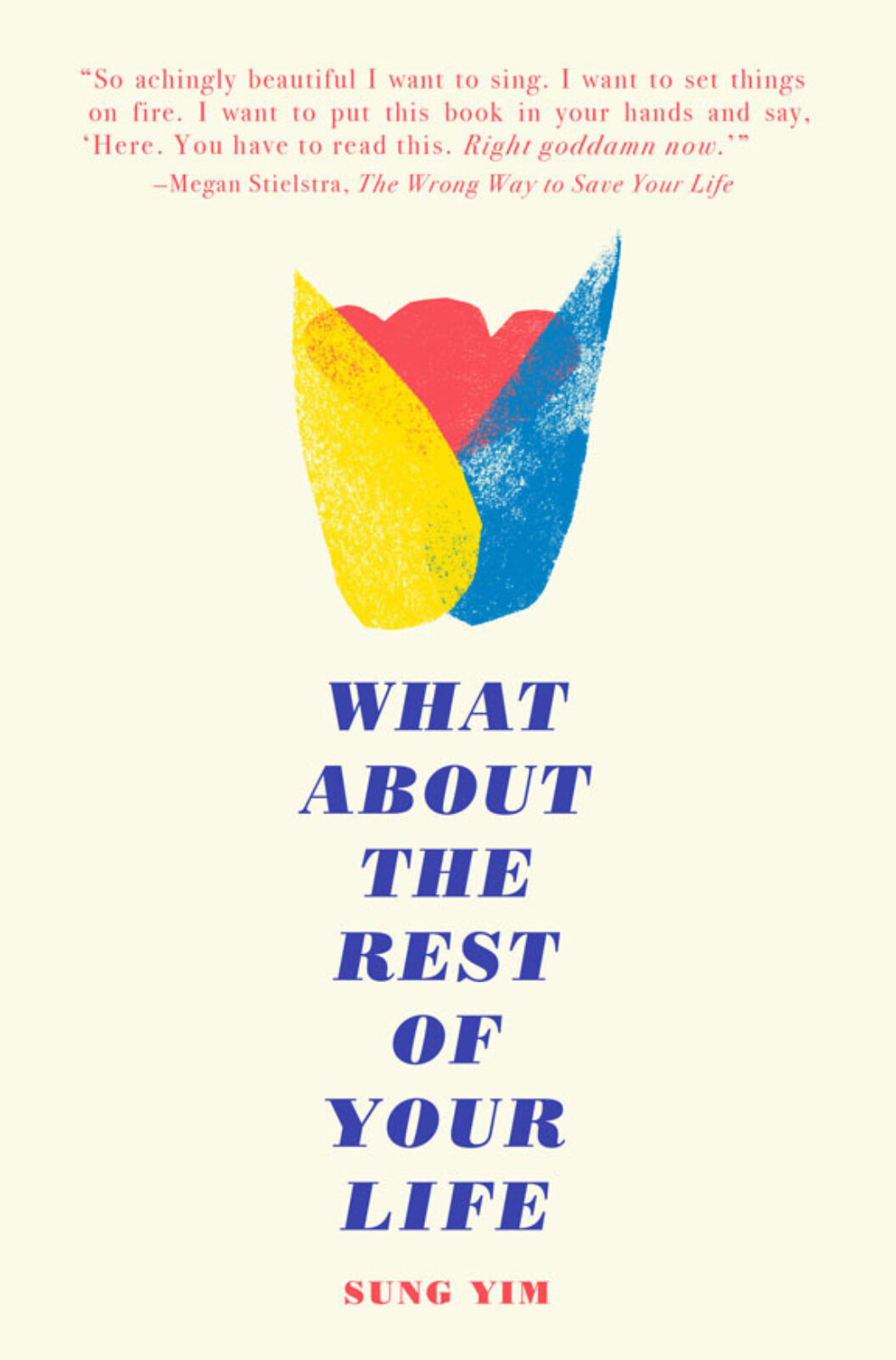 What About the Rest of Your Life, Sung Yim's debut, is a memoir of dissociation. The sources of trauma in this book are many, starting with the American dream and its racist normality, its suburban spite, its gendered violence, and its hypocritical incantations of gated plentitude. And starting with the family—a physically abusive mother who defends her brutality as the "Korean way," and a father who rarely materializes except to replenish his liquor stash.
In language at once awkward and revelatory, Yim charts the effects of familial and interpersonal violence on a childhood and young adulthood in the distant suburbs of Chicago. At age three, after Yim is molested by a neighbor boy, "everyone seemed angry with me, so I felt ashamed and being honest began to feel dangerous." Yim grows up speaking "to the person in my bedroom wall," collecting "nervous tics like it's a hobby," and popping pills to survive the pain of existence.
On sex, Yim writes: "I fuck with my eyes closed and kiss with my eyes open, I cry at the drop of a hat." On relationships: "We're fucking so he has to love me and I kind of like him so we have to fuck." On drugs: "I lie in bed from morning to night smoking pot or knocking back fistfuls of Xanax and Vicodin because I hate being awake." On rape: "I'm in bed mouthing the word 'no.' I don't know how to say it out loud. I say 'wait' instead. He doesn't."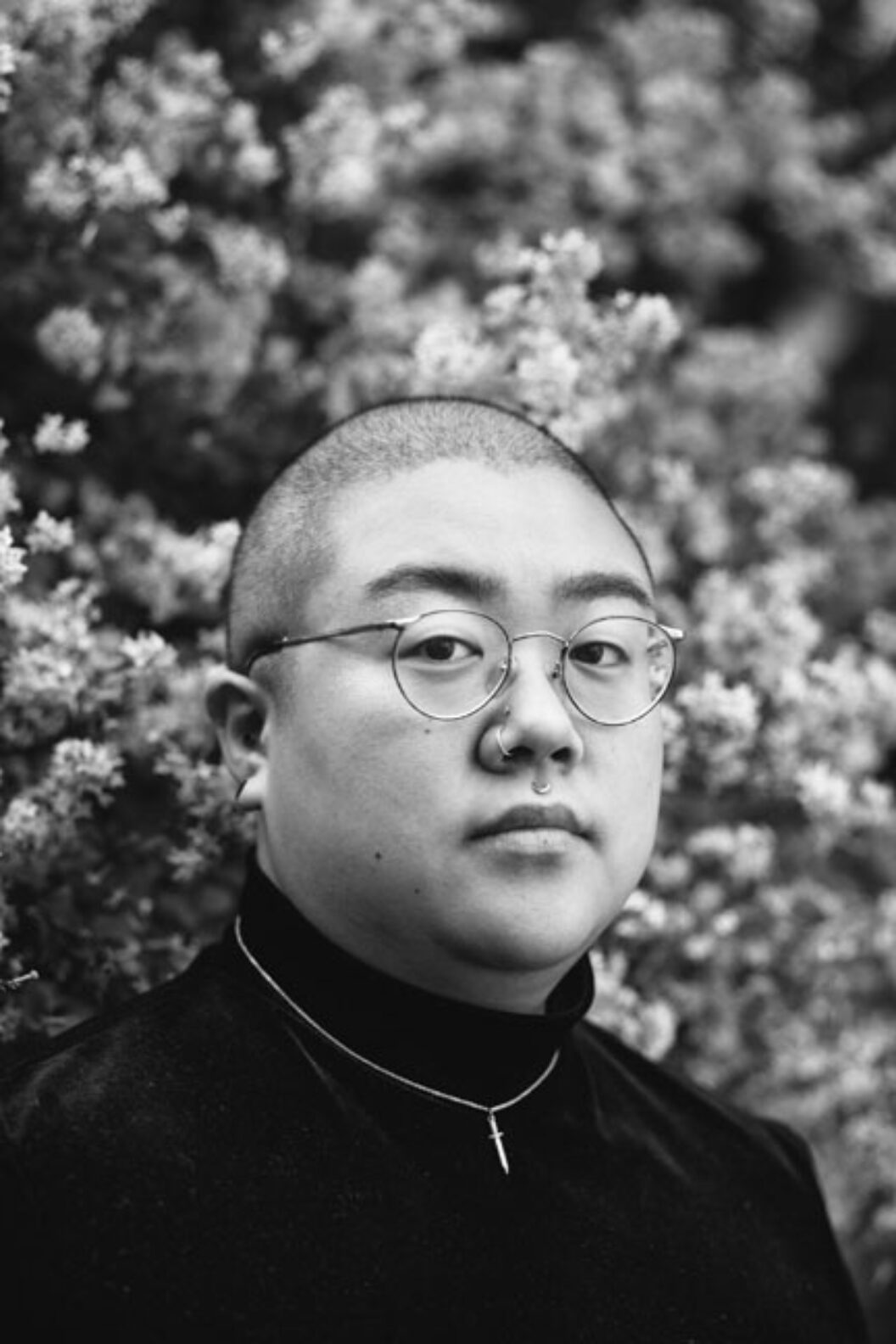 At nineteen, Yim writes stories where "depression belongs to the liquor-grated voices of working-class white men" because "I believe I'm not allowed to materialize wholly myself on the page so much as in colorless tatters rammed through a sieve." What About the Rest of Your Life refuses not just this whitewashing, but also the formulaic strictures of conventional narrative prose, choosing instead to tell a story in nonlinear fragments that, yes, also involve "downing my father's scotch, alone, fourteen years old."
In one section of the book, "SOME NOTES ON HEALING," Yim weaves narrative through dictionary definitions expanded to include personal ruminations. This section also includes footnotes—a particularly informative one traces intersecting colonial histories in Korea, and ends, "This history wedges itself as the fracture between my mother's love and my understanding of it." This is the mother who found Jesus after snapping her clavicle in half during a bus accident, interpreting this as the "ecstasy of conversion." This is the mother who tells Yim, "You ruined our family" in a Ben & Jerry's ice cream shop parking lot, and, a few minutes later, "You must forgive me," as if forgiveness is a demand she can issue to a child she continues to torment.
Yim explores not just the personal legacy of trauma, but also the generational and transnational histories that impact intimate violence. If Christianity in Korea became popular as a form of nationalist resistance during the Japanese occupation of 1910–45, the churches were nonetheless founded by Western missionaries with the usual corrupt aims, and the continuing legacy of colonialism punctures the surface of What About the Rest of Your Life in experiences both harrowing and mundane. Racist guys routinely demand that Yim inhabit a stifling range of racist stereotypes; a white person is "so interested in Korean food that they go so far as to make their own kimchi at home, who then goes on to confess they've never met a Korean person before."
Yim chides white people for exoticizing Korean cuisine and for overlooking the cultural significance of rice in favor of the latest spicy flavor. "Rice taught me imagination," Yim writes. "Rice taught me wonder and nostalgia." Paradoxically, this is a nostalgia for a home life with the same controlling mother who made Yim feel that "I'm nothing but an extension of her brutal self-loathing."
Yim's analysis is structural, physically and psychically present: "Trauma doesn't occur in a vacuum. You don't outgrow it with time. It grows with you, even if the growing goes all wrong. It's like breaking an arm and never putting it in a cast. You're bigger, but the bone is still broken."
What About the Rest of Your Life inhabits all the fractures in self and sensibility, from "I hate this feeling" to "I hate feeling." The text is never uninterrupted, and includes a personal dictionary of pain, letters to the publisher, diary entries, one-sentence pages, and email correspondence, and ends with what appears to be a social-media post. The dissociative becomes associative—in describing absence, Yim creates a presence that's persistent in its layered vulnerability, compassionate self-exposure, and yearning for embodied capability. 
To say that What About the Rest of Your Life is unflinching would be an understatement. But unflinching implies a stoicism. This is a text that resists indifference. "There's little to say when there are a million things you're trying to not talk about," writes Yim. This book is those million things.
What About the Rest of Your Life is available from Perfect Day Publishing.