Two books titled Parallel Play were recently released by different publishers to the complete surprise of both authors. After discovering flyers for both books in my post-holiday mail pile, I contacted the novelist Thomas Rayfiel and the poet Stephen Burt to ask whether they'd consider reading and reviewing each other's new book—in another sort of parallel play—for BOMB. Both men, who had just been in touch with each other to share a laugh and swap copies, gamely agreed.

—Brian McMullen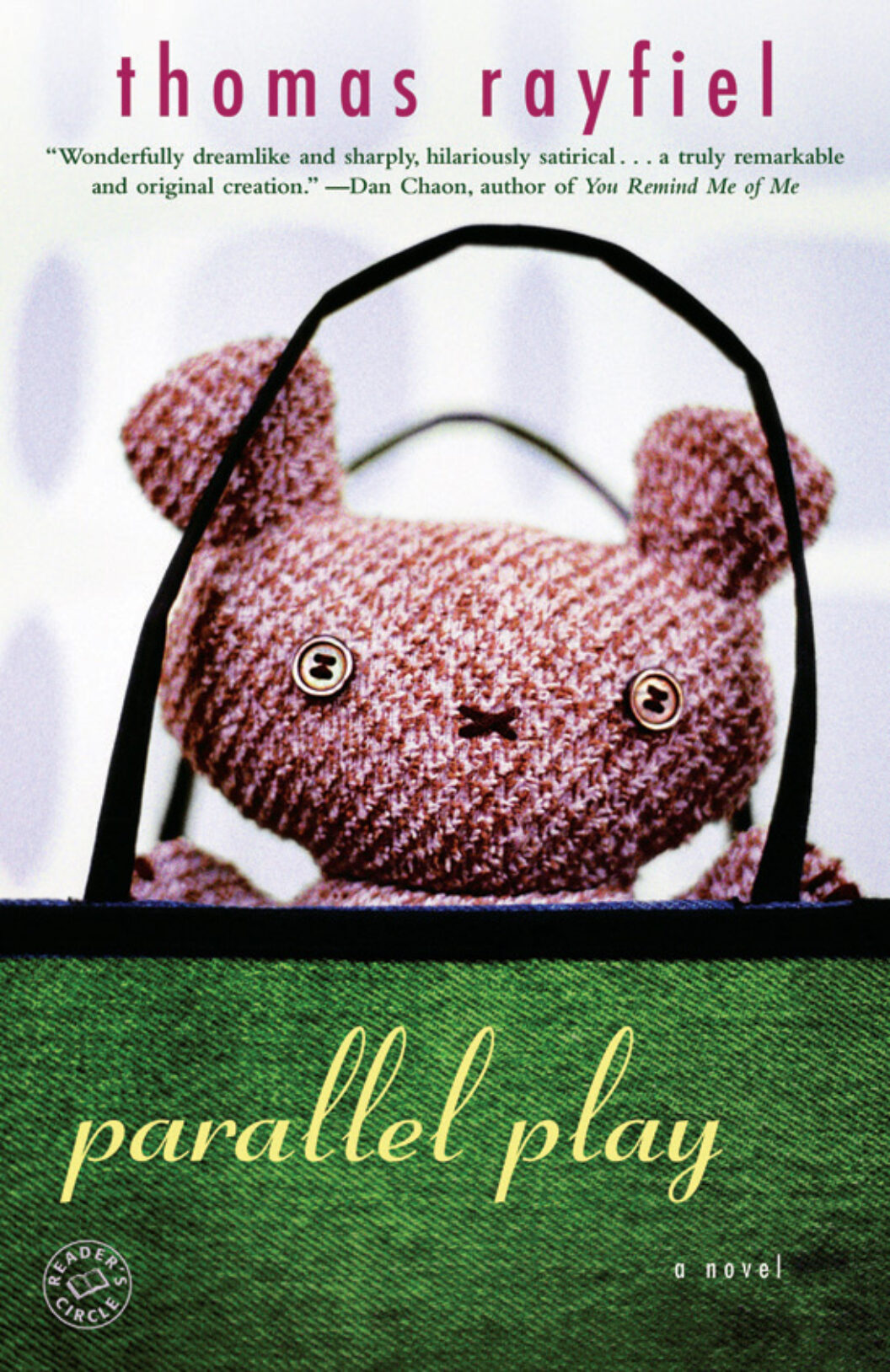 Here's a short, snappy, not at all frustrating novel about the interminable, frustrating, and frightening first months in the lives of new moms. Thomas Rayfiel's narrator, Eve, describes the scary, all-consuming questions most stay-at-home parents (especially nursing mothers) wonder: Have I just given up the rest of my life? Will I ever have a minute alone again? Why is my child screaming? Other questions grow from Eve's particular Brooklyn life, and drive Rayfiel's episodic plot. Does she belong with her partner Harvey, the doctor who fathered (without planning for it) Ann? Should she cheat on him with her vivacious, pot-growing ex-boyfriend Mark? Should she—can she—pursue a career in costume design, now that she has Ann? Will she ever have a chance to try?
Rayfiel's title denotes Eve's (and Ann's) failed playgroup, and the isolation the new moms feel: "It's parallel play for us," Eve muses. "We're the ones who are alone, oblivious, unable to recognize a fellow creature." Rayfiel takes his bummed-out, yet likable, heroine from his previous novels (Colony Girl; Eve in the City), and his material from questions bigger than Eve and bigger than New York. How much of what we now call postpartum depression comes from biology, facts about babies, and brains? How much comes, instead, from the toxic, familiar idea that mothers must devote their lives to their babies, and take nothing for themselves?
The grim realism of Eve's maternal dilemma finds a neat counterpoint in the wacky travails of the people around her: a batty, flamboyant filmmaker she meets in a park, a high-powered ex-lawyer she knows from the playgroup, who may (or may not) be running from the law. "You don't know how good you've got it," advises another new mom, not very consolingly. "I mean, basically nothing's wrong with you, right?"
I think I like New York as much as Rayfiel does, though he probably knows it better: his characters stay there to raise small children, while mine (myself included) move away. Nor is the city the only parallel connecting our books. Parallel play is, literally, the stage of child development in which small children play alongside each other but haven't figured out how to interact. I use the title for parallels among adult lives, for the parallel lines of skyscrapers, and for the way in which we all experience works of art as separate selves—almost like toddlers attending to toys. Rayfiel's ironically named Parallel Play Group places small children beside one another so Rayfiel can highlight disconnects among adults.
Originally published in
Featuring interviews with Bill Jensen, Robert Polidori, Cristina Garcia, Lore Segal, Mary Jordan, Reinhold Friedl, John Turturro, Sarah Ruhl.