Discover MFA Programs in Art and Writing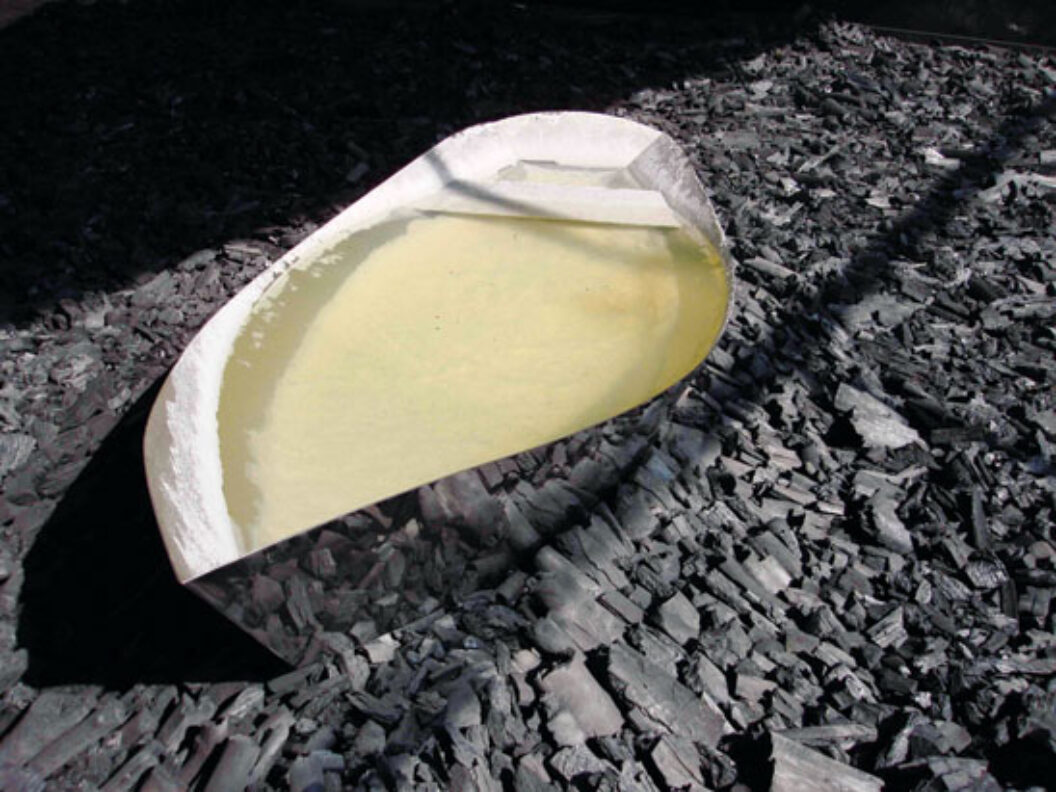 The works of Thiago Rocha Pitta suggest naturally diverse movements and transformations. Independent of the surface he chooses to use, everything happens uninterruptedly. Even in his paintings, where the pigments are immobilized on the canvas, one observes the expression of a natural process under way, as in, for example, the illustration of smoke (a result of fire) going up toward the sky, or a cloud toward the earth. There's no need to tell a story. The story, inevitably, tells itself in accordance with the mutations of the materials—fire, water, air, salt—which are always permeating one another and forming anew. Through this material mode of narrative, time and its extensions become essential fuels of the creative mechanism.
Rocha Pitta's work expresses an enormous force of freedom from the moment that each individual transformation becomes, overall, the gigantic lack of limitation imposed by nature. It is possible that the artist, once he has suggested the sites of transformation and movement, soon becomes powerless over what he initiated. The artist in this case becomes the accomplice as well as the agent and, furthermore, as a result of his own work, a spectator of the many processes in question. Whether it be water evaporating, salt crystallizing, or molecules visibly vibrating in a reflection projected on the ceiling, Rocha Pitta, like each one of us, is in turn silently observed by these natural processes. Many of them are not even visible, but they never cease to weave their mesmerizing web. The uncertain and infallible power that exists over us becomes clear: we feel at once innocent and comfortable when entering into contact with such works. It is as though we were hovering over the event that is elapsing, without ceasing to participate in the experience, observing it and being observed by it, involving and being involved by it.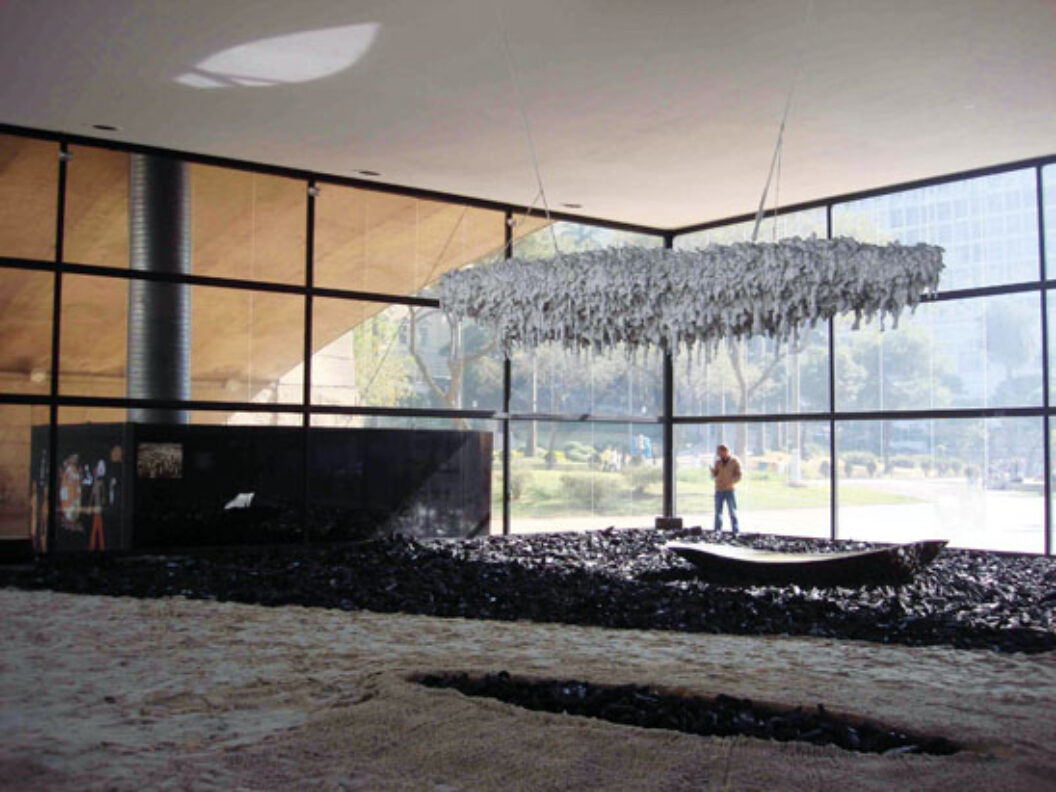 In his most recent exhibition, "Uma Trilogia," in a gallery underneath the Viaduto do Chá, in São Paulo, Rocha Pitta brings together three works that dialogue and interact incessantly. A metal boat, on fire at sea, is projected against a wall (Homage to JMW Turner). Another boat, this one placed on coals on the floor, is filled with water and salt. As the water evaporates, the salt is left clinging to the interior of the boat (Youth, an inversion of Turner). A third boat, suspended in air, supports continuously forming salt "stalactites" on the outside of its hull: in Requiem, the content of Youth is sublimated, wherein Youth has ascended. It is the same boat, three different times. The environment is both contemplative and intense. It is possible to linger for a long time among this entanglement of events.
Translated by Yv Maciel.
Botika is a writer and musician based in Rio de Janeiro.
Originally published in
Featuring interviews with the Campana Brothers, Cao Guimaraes and Marila Dardot, Ernesto Neto, OsGemeos, Bernardo Carvalho, Francisco Alvim, Lygia Fagundes Telles and Manuel Alegre, Karim Ainouz, Arnaldo Antunes, and Paulo Mendes Da Rocha.