We Need Many Kinds of Activism: Su Hwang & Michael Kleber-Diggs Interviewed by Kathryn Savage
A new anthology by writers reflecting on the George Floyd uprising and more.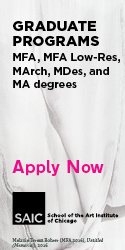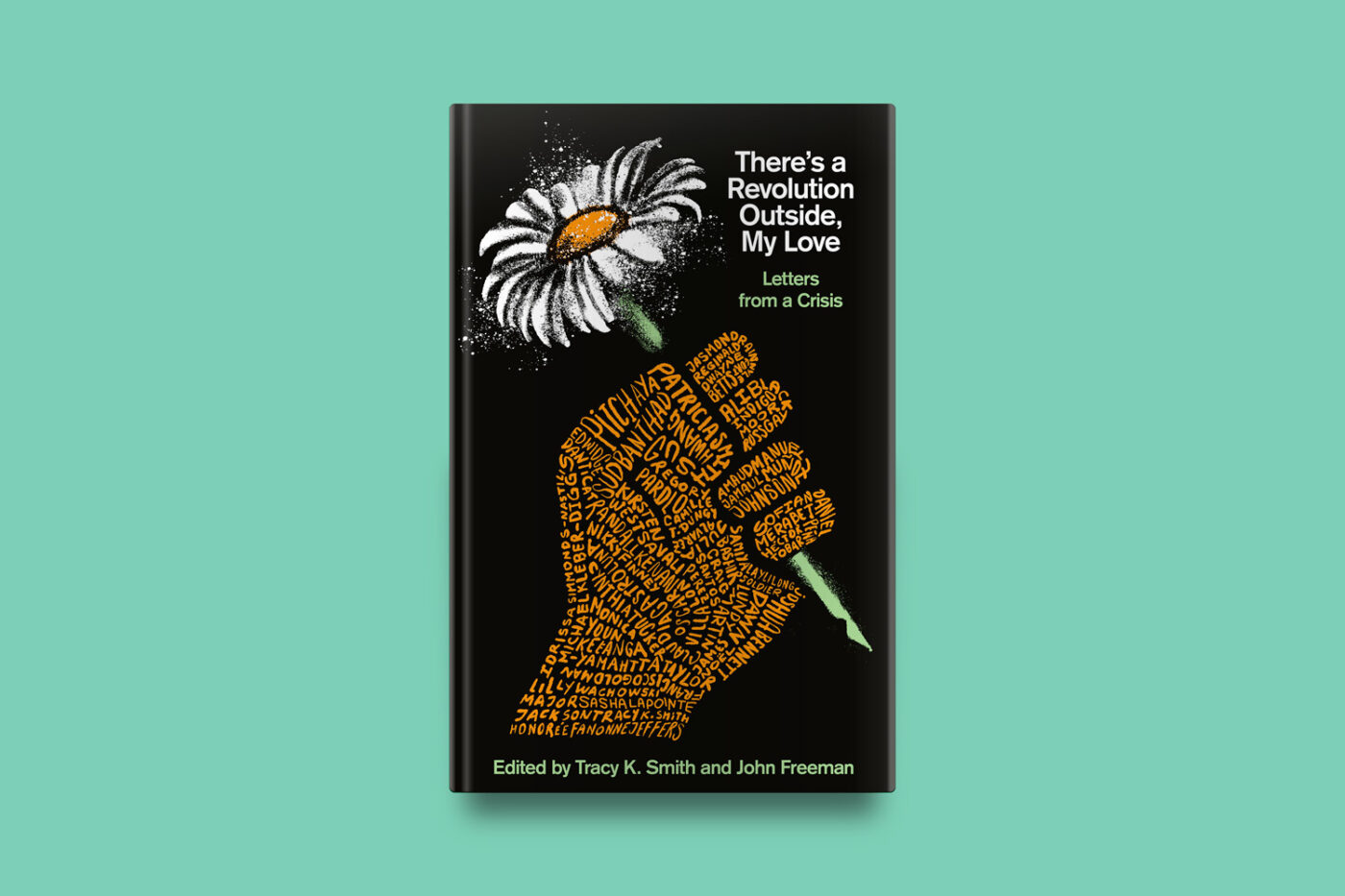 "I spent the summer of 2020 like many of my friends and loved ones near and far: worried, bothered, and gripped by uncertainty," writes Tracy K. Smith in her preface to There's a Revolution Outside, My Love: Letters from a Crisis (Vintage Books). This new anthology includes letters, essays, and poems by Edwidge Danticat, Layli Long Soldier, Julia Alvarez, and other literary luminaries reflecting on, grieving, and singing into the shattered American present. There's a Revolution, jointly edited by Smith and John Freeman, is both long overdue and timely. At the heart of it is George Floyd and the violence of this nation's racism and police brutality against Black lives. In its pages, forty writers call for racial justice, for the dismantling of white supremacy, and the end to state-sanctioned violence.
Losses are grieved, protests and uprisings celebrated. This is an intimate book. The anthology draws its title from journalist Kirsten West Savali's letter to her son. In it, she asks him, "Do you remember the sign you wrote when you were seven years old to show support for Trayvon Martin, the long nights I spent reporting on the Ferguson uprising after Ferguson police officer Darren Wilson murdered Mike Brown, or going with your father and me to the Triple S in Baton Rouge to pay your respects to Alton Sterling? Well here we are again, protesting against white supremacist and state-sanctioned violence against our people." Reading, I recalled Kevin Young's words on the modern elegy, that the eulogies of our day represent the experience on the page "to re-experience it through language—to evoke." In There's a Revolution, the summer of 2020 is evoked as a call to action, a demand for racial justice, accountability and abolition, policy change, and healing. I spoke with Su Hwang and Michael Kleber-Diggs—two brilliant poets and essayists whose work is included here—about the Twin Cities, our shared home, this anthology, and the convergence of this moment.
—Kathryn Savage
Kathryn Savage How did you both come to be a part of this timely and necessary anthology?
Michael Kleber-DiggsAfter George Floyd was killed on Memorial Day, I was writing a lot of short essays for social media. I believed writing about institutional violence, racism, and uprising as a response to centuries of injustice could be a part of my work in the community. My own pandemic-resilient effort toward making things better. When Su's essay "Letter from Minneapolis: Why the Rebellion Had to Begin Here" was published, I was working on an essay that I didn't want to post and ghost. I knew it would be too long for social media, and I wanted to invest in it and find a home for it. Su introduced me to John Freeman, who was then the executive editor at Lit Hub, and they agreed to take my essay as part of an epistolary series they were hosting. I was thrilled the piece was selected by Lit Hub, and I could not have imagined that it would be anthologized as well. There's a Revolution Outside, My Love is a thoughtful and beautiful collection, and it means a lot to me to be a part of it.
Su Hwang One of my housemates, Merle, and I had decided to treat ourselves to pizza for Memorial Day, our first takeout since the start of the pandemic, driving past the intersection of 38th Street and Chicago Avenue, about a mile from our home, an hour before George Floyd was publicly executed by Derek Chauvin over twenty fucking dollars. Doesn't unspeakable horror unfold and jar in this way: its proximity to the mundane?
Sharing with permission: Merle is a 38-year-old trans, non-binary, biracial Korean poet and shamanic healer, and they have been battling stage four cancer since their early thirties. When Merle's health took a sharp downturn due to elevated stress and sleepless nights following George Floyd's murder, we decided to stay with their friends in southeastern Iowa the day the largest National Guard were deployed to the Twin Cities. That Monday, I received a gentle, out-of-the-blue email from my publicist at Milkweed Editions forwarding an invitation from John Freeman to pen a dispatch from Minneapolis. My first impulse was to say no because everything felt so uncertain and I could barely keep my shit together, but like any remarkable editor, his inquiry was thoughtfully persuasive, tracing the '92 Los Angeles rebellion mentioned in my book to the uprising. As it turns out, I did have some things to say, and being in a strange house in a strange town with relative strangers made for a productive writing residency. Looking back, it was all very surreal.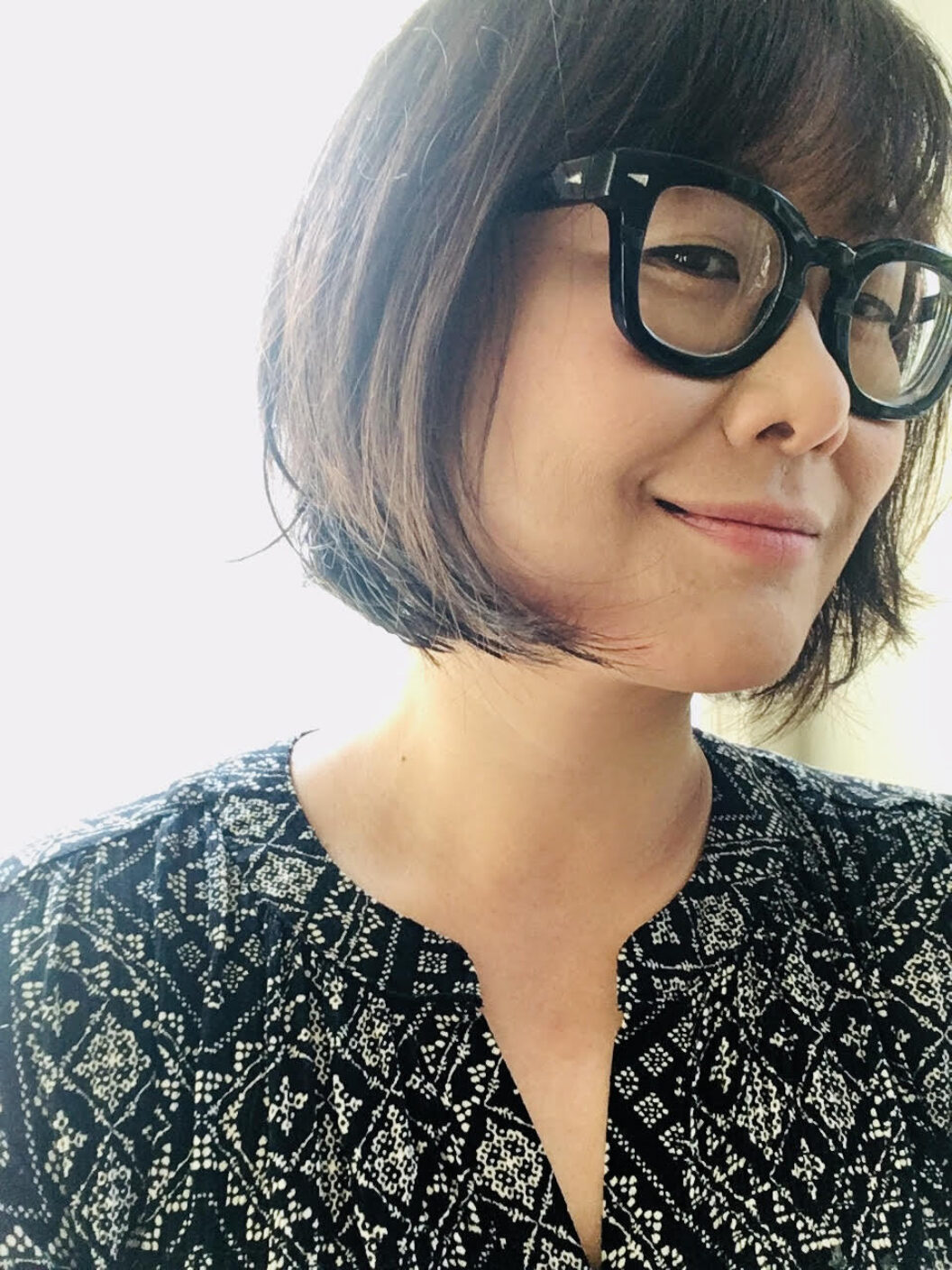 KSMichael, turning to your anthologized essay, "On the Complex Flavors of Black Joy," at a pivotal moment, you write, "I deserve pleasure," and later, "Whenever I listened to 'Chocolate,' I felt connected to something older and vaster than the moment or me." There's grief and pain in your essay, and also tenderness, revolution, and community. Could you talk about your writing process?
MKD This is the life for people of color, right? Negro spirituals, the blues, chain gangs in chorus, songs in the streets in the sixties and also last summer. I was inspired by a long tradition that's simultaneously sad and empowering. In the essay, I talk about bringing struggle to the party and multitasking emotionally because that's what we've always done.
The essay was cathartic for me. It owes a tremendous debt to Big Boi and his song "Chocolate"—that song really sustained me. I wanted to spend some time reflecting on the need for lightness and joy in general but especially during times of adversity. Where pleasure is concerned, we'll need to be unapologetic and not concerned with anything except ourselves––what we need, what our bodies and souls need.
KS Su, turning to your work, in "Why the Rebellion Had to Begin Here," you document the activism and protests in Minneapolis that rose up in the days after George Floyd was killed by Derek Chauvin in an act of egregious racism. You locate Minnesota within the historical context of its violent white supremacist history. That Minnesota is located on stolen Dakota and Ojibwe land and is second in the nation for the worst median income and homeownership gaps between white and Black residents undergirds a critique you pose about the summer of 2020 mistakenly being called, by many individuals and media outlets, "an inflection point in American history." This is misguided because, as you write, "inflection implies singularity." Rather than call 2020 an inflection, you urge readers to consider that "we are truly at a point of convergence."
SHYes. The term "inflection point" is a form of gaslighting and in fact, dangerous. Inflection allows certain blinders to remain; to not interrogate and critically think about the whole ugly clusterfuck of systems, ideologies, and projections rooted in colonialism, slavery, imperialism, capitalism, ableism, and the many tentacles of white supremacy and heteropatriarchy. Marginalized peoples have been systematically erased by empire––silenced and siloed into thinking that our struggles aren't intricately interconnected. "Inflection" implies each tragedy, each oppressive act, is this random, arbitrary blip on an otherwise linear continuum toward equity and progress when the reality is far more complex, webbed, and insidious. Convergence means we've all experienced countless inflections in this life and in past lives, and enough is enough. We must understand and embody our intersectionality, not just with ourselves but within larger ecological and spiritual contexts so we have a chance at collective liberation; and peace, peace for all living beings.
KS You are both brilliant poets and Milkweed Editions press mates. Michael, your forthcoming Worldly Things was awarded the 2021 Max Ritvo Poetry Prize, and Su, your poetry collection, Bodega, won the 2020 Minnesota Book Award and was also named a finalist for the Kate Tufts Discovery Award. I wonder if you would both speak to poetry as a form of activism, or about how poetry informs your activism?
MKDI pondered that a lot last summer. Our cities were literally on fire. Accelerationists were terrorizing Minneapolis and St. Paul. A lot of people Su and I know were really going through it––protecting their neighborhoods at night, getting shot with rubber bullets while sitting on their front porch, getting attacked by police officers using curfew as justification to assault more citizens. Homes and businesses were under attack by outsider agitators, and citizens were rising up in ways that reflected the fatigue and rage of decades of injustice in our lifetimes. By day and into the night people were in the streets shouting, singing, marching, and dancing for change. I was mostly at home trying to stay healthy, trying to stay away from the pandemic, but I wanted to be out in the streets. I think we need many kinds of activism. We need overt activists and community organizers. We need protests and civil disobedience and policy and people to promote that policy. We also need art and artists, including poets. Poetry has a unique ability to remind us of who we are, to highlight our humanity. We need poets to imagine possibilities. We need poets to help us visualize liberation.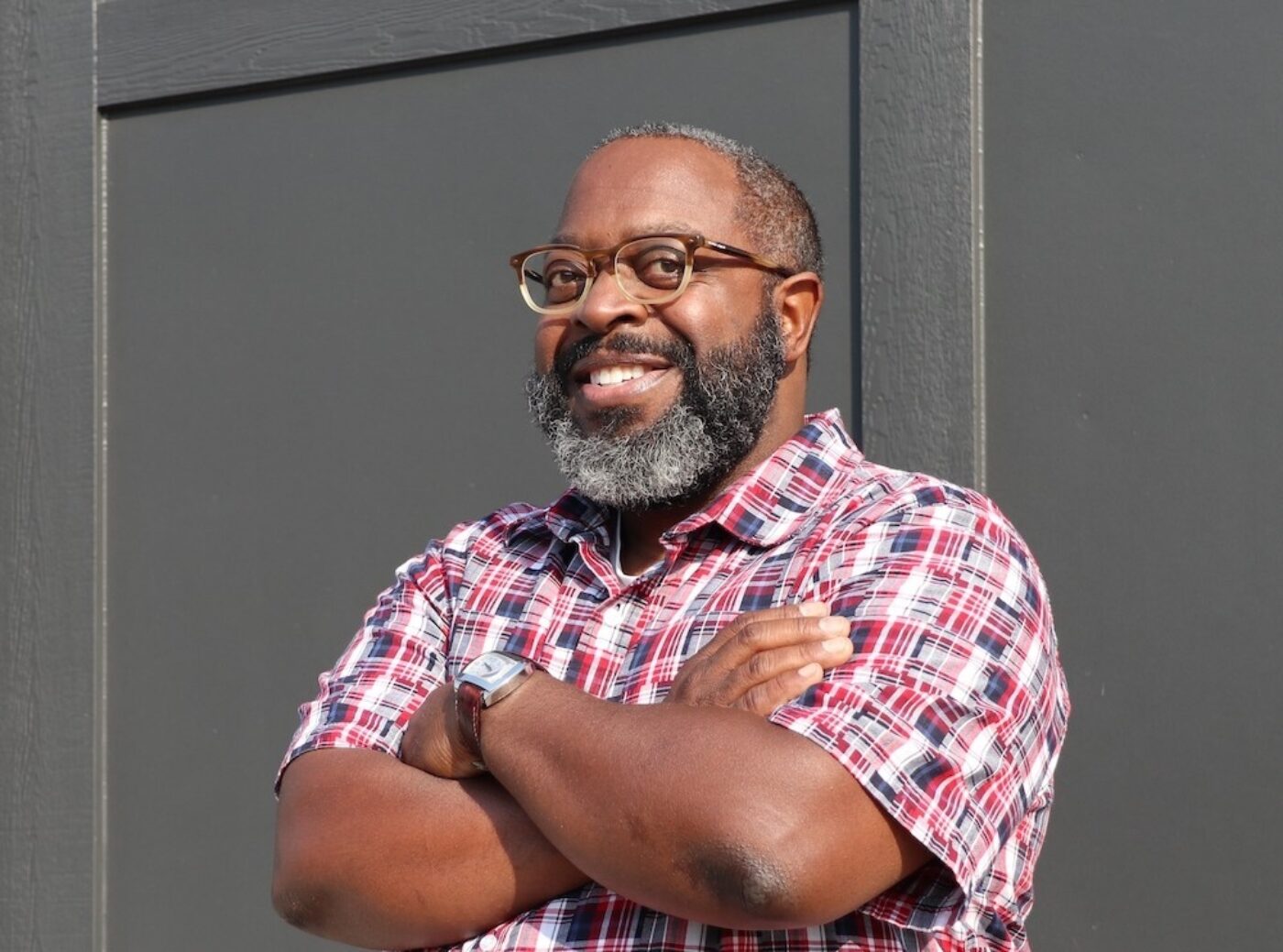 SH My poetry will always be political in some capacity, explicitly or not, for as long as my body and existence are filtered through the skewed lens of white supremacy and heteropatriarchy. For me, poetry and activism are inextricably linked, not mutually exclusive. I don't mean activism with a capital "A" per se, but rather in the small, quotidian ways we shift, tussle, and transform our daily interactions, conversations, and projections with ourselves, each other, and the world around us. Activism means intentional actions and words. Poetry is music, as well as a form of communication and deep observation. Poetry wrangles into language the unsayable, offers streams of empathy and connection, a bridge between speaker and receiver, between reality and possibility, a kind of liminal resonance. As many abolitionists point out, we can't reimagine anything because everything is still being imagined right now. Through poetry, art, creativity, inclusivity, and experimentation we will get close to the future we seek.
KS The anthology includes work by Patricia Smith, Edwidge Danticat, Ross Gay, and so many literary luminaries. How does it feel to be a part of this community of writers, this collective conversation?
SH I'm beyond grateful and incredibly honored to be a part of this vital collection and the ongoing conversations. It's also deeply bittersweet since this came together after George Floyd's brutal, senseless murder, after the brutal, senseless murders of countless Black Americans and those in marginalized communities by the police state and white supremacy. I wish it could've been under different circumstances. Alas. Anecdotally speaking, Tracy K. Smith recently invited me to visit her poetry class via Zoom, and basically, I burst into tears at "hello."
MKD Su, in the Zoom room, feeling all the feels. I get that. I really get that. I love how the pieces hold conversation with each other—all the different voices, emotions, topics, and approaches. I couldn't choose a favorite piece in this book; that feels impossible. I do, however, quite admire Smith's introduction to the book and her thoughtful curation of the collection. There are myriad ways the story of this time can be documented. "There's a Revolution Outside, My Love" will endure as a record of 2020.
KS We know each other through our involvement with the Minnesota Prison Writing Workshop, whose mission is to extend Minnesota's literary community to incarcerated men and women through creative writing classes and related programming. Would you like to share a bit about your work with MPWW, or how this work fits into your writing life?
MKD I think of our work as having two components, both are central to our mission. Su and I both teach in correctional facilities along with many other awesome MPWW instructors. Teaching and mentoring our students will always be foundational. Over the years, due in large part to Su's efforts, I've come to see our work as making sure the Twin Cities literary community includes the writers we work with through MPWW. Before the pandemic, we hosted readings in facilities, and we'd bring writers from the community into facilities to read with our students. We've held online readings lately called the Before Time series, inviting local and national writers, as well as our alums. Thanks to our ongoing collaboration with We Are All Criminals and their SEEN Project, we've been able to include videos and audio recordings of our students as part of Before Time. We record them onto DVDs so they can be played on prison TV. For me personally, I've done a lot of learning and growing as a writer by leading MPWW classes, talking with our students about writing, and sharing works in progress.
SH That's very kind of Michael, but like all good and necessary endeavors, it's a collective effort. Jennifer Bowen Hicks, MPWW's founder and artistic director, and Mike Alberti, managing director, both of whom are remarkable writers, do most of the heavy lifting for the organization. Shout-out to all our teaching artists and mentors. I just happen to be the self-appointed hype woman who's somewhat active on social media. I see our work as a way to help "un-disappear" people who have been rendered invisible by the prison industrial complex. I'm honored to amplify our students' voices, creating pathways to expand their reach beyond walls, bars, and biases. I'm always inspired by their brilliance, power, resilience, and spirit, and am reminded that art can transcend trauma––it has to.
KS How are you both processing Derek Chauvin's guilty verdict and what it might mean next? What do accountability, systemic change, and justice look like to each of you?
SH I've become sort of numb to everything. Much of the hope I expressed in the essay feels naive in some ways. Minneapolis city council members who made those promises to change policing have resigned or are not running for reelection this year. Murders of Black men, women, and children by police and unblinking brutality against peaceful protesters continue like business as usual. There's a lot of performative hemming and hawing by white people in power. Some days, everything feels impossible. The verdict validated what the prosecution asked the jury to do: believe what they saw. What we all saw. The symbolic heft of it can't be discounted, but feeding the carceral state––incinerator of human souls––and instituting more punitive measures aren't the answer either. Everything needs to change. Abolition is the only way forward. It's a long and perilous road, but there's no going back.
MKD What Su said is so real, and so rooted in truth. I see the wisdom in her current perspective and in her Letter from Minneapolis. All the forces aligned against a just world will continue their work, and those of us agitating for liberation will have to continue ours. We'll lose some battles along the way, and we'll win some. I cried when the verdict came in. I was on Lake Street, not too far away from the Third Precinct that was burned to the ground last summer. I was driving back from a walk around a city lake with a friend, and I pulled over and cried and honked my horn and put a fist out the window.
I was feeling a lot of things all at once: happy for the Floyd family who seemed happy, sad—it was all so unnecessary. I was also feeling disappointed, angry, tired from carrying all this concern about an acquittal and what that would mean and require. I was thinking about Daunte Wright. The killing of Daunte Wright, Ma'Khia Bryant, Adam Toledo, and too many others, as well as the legions of Americans who support street-administered lethal institutional violence—all the things that remind us that our work is noways done.
KS This anthology has a tender title, drawn from Kirsten West Savali's anthologized letter to her child. What do you think the role of love and tenderness is in revolutionary action?
MKD I was spending time with Che Guevara recently, and revisited his idea that "the true revolutionary is guided by a great feeling of love." I try to practice radical empathy and understanding. My hatred for injustice is rooted in a fervent desire to have everyone's humanity and dignity seen and honored, everyone protected equally under the law. All of us who experience marginalization and systemic and institutional bias share similar experiences. Love is present when we gather to tell our stories. Reading the collection I felt called to Che Guevara. I realized again how unstoppable we are when we walk together.
SH This is a large question. In the interest of brevity: isn't love, in all its forms, the answer to everything? The global pandemic has taught us that community is essential to our survival, and to thrive, we have to offer love to others as well as ourselves. The work of bell hooks comes to mind. Love is at the root of abolition. Love is the universal language. Love, like poetry, has lasting resonance. This anthology is love made manifest. Love heals, and love is what will see us through.
KS What's next for both of you?
SH It's been a rough year trying to make sense of all these injustices while living through the pandemic and everything else. I recently started writing poems toward the next book, otherwise taking things day by day, email by email. The second year of my ancient Hellenistic astrology class toward certification is about to begin, so I'm excited about that rabbit hole. Also finding time to play, which I believe is a form of protest.
MKD I recently transitioned from a nine-to-five life to being a working artist with all that entails: teaching, leading workshops, freelance projects, classroom visits, and related income-generating projects when I can find them. I'm also working on my own things. I've been thinking about fatherhood and masculinity a lot, and recent poems and essays are focused there. Other fascinations persist—things I see that captivate me when I'm navigating my days.
KS What gives you both hope for the future?
MKD My daughter and her generation. They seem so much more in tune with themselves and their health, with their humanity, and with recognizing the humanity in others. Look, I know there are a lot of savage kids out there ingesting fear from all the poison factories that pollute the world. There are plenty of kids being raised in hateful homes, but I think the younger generation has numbers our generation never had. I think most of them are appalled by the world we're leaving them, and I think they'll make it better.
SH As a GenXer, I've seen huge transformations in my own lifetime, but the younger generations are so damn fierce and humane––they just know shit. Poets like Amanda Gorman and young feminist organizers, activists, and artists of color give me tremendous hope. As the incredible scholar, organizer, abolitionist, and writer Mariame Kaba notes, "hope is a discipline."
There's a Revolution Outside, My Love is available for purchase here.
Kathryn Savage's debut lyric essay collection, Groundglass, is forthcoming from Coffee House Press (2022).