The writing is on the wall in Annie Baker's reimagining of Uncle Vanya at the Soho Rep.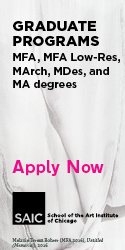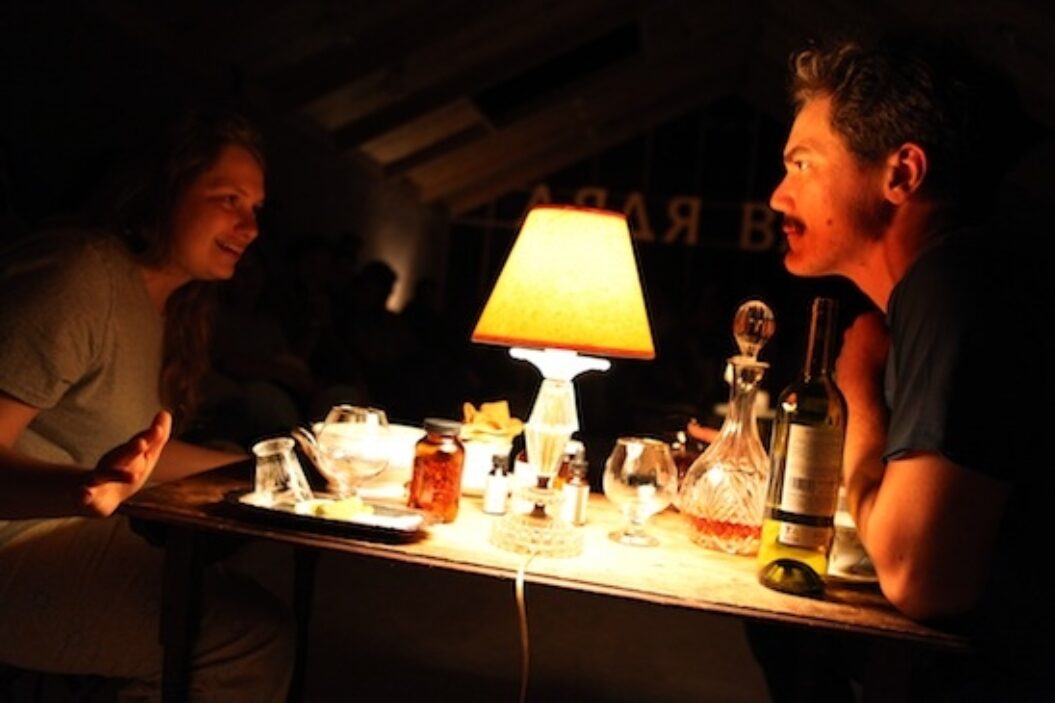 We pretend we're older now, more mature; we've dressed up for the theatre and afterwards we will wax eloquent about our experience. We'll wear our eyeglasses on the ends of our noses as we say, "Michael Shannon made me quiver, the carpet hairs beneath me raised, and my shoulders hunched with his. But Sonya, her intonation was the same, some bits worked, but there was something missing, you know?" In all our "lame rhetoric, lazy morality and pretentious arguments," we'd lose sight of the concrete that burned below us, and those that were as yet huddled inside their offices, because they couldn't afford the privilege of conversation, because they had to survive.
We become those characters that Uncle Vanya despises. In our self-awareness of this state, we become Uncle Vanya himself. This complicity is thrust upon us in Annie Baker and Sam Gold's collaboration of a new, more "now,"Uncle Vanya. We step into not a theatre, but a living room, and are seated on carpeted bleachers around the stage. We're part of the game of the back and forth offense and defense, of the power struggles and the tensions that maneuver these characters into each others' orbits, and that drive them astray.
The story is about those that write histories for some as yet unknown but universal future to read, and those that lead entirely unwritten, "boring" lives. Uncle Vanya is a symbol of this fission: "I still want to live to feel like I'm part of something important. This is like living in exile. I spend every minute longing for the past, obsessing over other people's success, fearing death … God the present is too ridiculous for words." Annie Baker's rendering is filled with colloquialisms: the Doctor opens the play with, "For what it is, life is pretty boring and stupid. You're surrounded by creeps, you spend all day hanging out with creeps, a few years go by and little by little, without even realizing it, you're a creep yourself." Sam Gold's direction hyperbolizes the mundane: Vanya, for example, first wolfs down a piece of cake in exhilaration then meticulously picks breadcrumbs off his shirt. That's more drama than playfuls of Chekovian tears.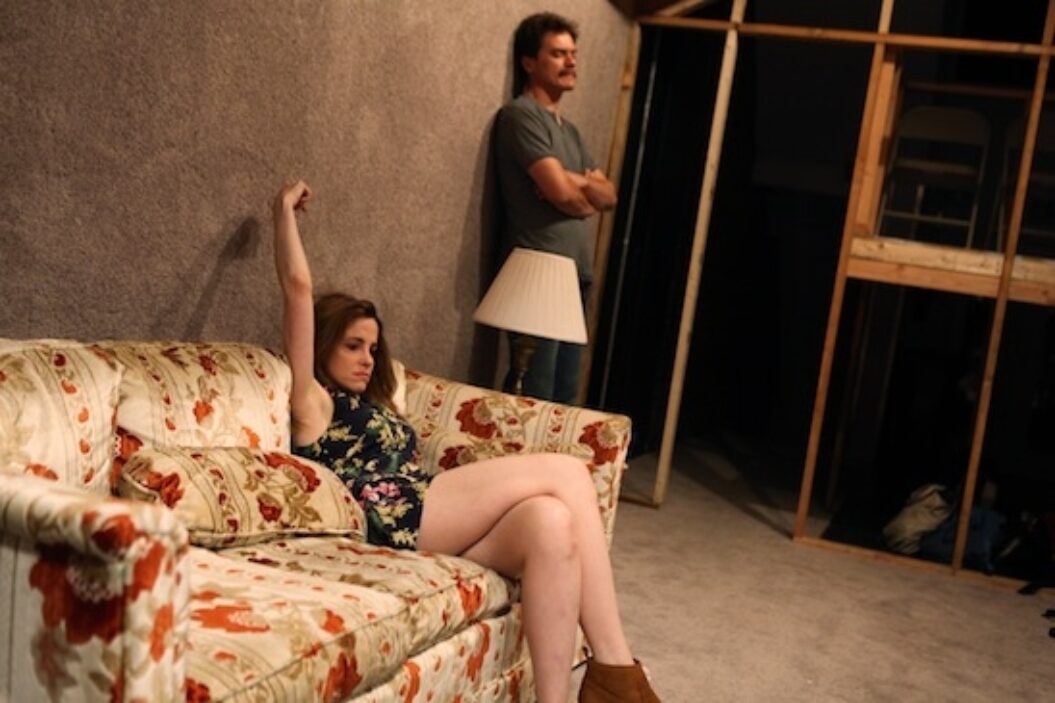 There is a constant sense of time standing still and of being too late: "I'm the same as always … actually I'm worse. For twenty-five years, he's been writing about things that intelligent people already know and stupid people aren't even interested in—that's twenty years just emptied into the void."
Each character becomes symbolic of the life of the mind and life of the body. Yelena's life of leisure contrasts Sonya's manual work on the farm; Alexander's academia contrasts the Doctor's concern for humanity, and finds itself in a tussle between self-satisfaction and love for others. Thus, the end of the play itself, where art meets survival, becomes the only escape.
When the Doctor says, "What still gets me is beauty," he refers not only to nature, or his love for Yelena, but to art. Yelena says, "Me? I'm boring. I'm like a minor character in a play," suggesting, meta-theatrically, that only the end of the play would allow her some freedom, because "the truth is never as frightening as uncertainty." Sonya confirms at the end, "There is no ink [but] what can we do? We have to live."
And so we too, the audience, exit the carpeted arena, thinking, wondering, gesticulating about our own lives. We take off our spectacles and look into the sun. Then we hide in a small dark comforting space, turn on the house lights, and reassure ourselves that beauty, love, art exist in the fact that they do not last. We crack open a beer. What else can we do?
Uncle Vanya is playing at Soho Rep through August 26, 2012.