The Yale Younger Poets Anthology: Open to Any American Writer Under Forty by Thomas Bolt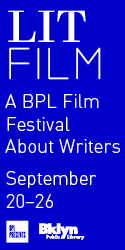 What do John Ashbery, Carolyn Forché, James Agee, Robert Hass, Margaret Walker, James Tate, Olga Broumas, John Hollander, Adrienne Rich, Richard Kenney, W. S. Merwin, David Wojahn, Muriel Rukeyser, Alan Dugan, and James Wright have in common with 77 other poets, good, bad, and outstanding? Once they were young poets who had never published a book; and once they received a phone call, a letter, a telegram, or—who knows—a visit from a literate archangel, with news that their first book would soon be published by Yale University Press. Not only published—sent forth into the world with an introduction by whatever famous older poet had chosen their manuscript from among hundreds of others.
Some poets survived the experience, and learning who they were before they became who they are is one of the many pleasures of The Yale Younger Poets Anthology. George Bradley, his own first book volume 81 of the series, has chosen with care, skill, and great style from the longest-running series of its kind in America. The result is a unique anthology, focusing as it does not on old chestnuts but tender shoots (some trees already, admittedly). "First books of poetry are often written by the young, and so are naturally youthful in sensibility: brash, impressionable, self-absorbed, of decided opinions," writes Bradley in his preface. "A youthful outlook is no hindrance to art, of course; in fact, it's often a great help. The god-like self-confidence, the ignorance of failure, the contempt for compromise, the impulse to investigate, the bubbling energy, and outsized ambition of adolescence are great allies for any writer." The poems bear this out. In fact, they are often—to a surprising degree, to anyone expecting more of a historical document than an impressive collection—worth reading as poems. Some of the poems here are among the best we have, and a few of these first books—Robert Hass's Field Guide, Daniel Hoffman's An Armada of Thirty Whales—among the best first books of the century.
Almost a book in itself, Bradley's substantial, 90-page introduction could stand on its own as a guide to the moods and modalities of 20th-century American poetry. As he rightly points out, "No one notion of poetry has predominated in the series, and no single point of view will find it entirely satisfactory." Yet the restless diversity of styles and practices, sensibilities and politics, ranging from post-World War I amateur romantics to post-World War II professional ones, from testimonies on racial suffering and war to prosaic lyrics of personal and cultural heritage, from diagrammatic wit to surreal feeling, from diction tersely gripped to long, light lines that float out to the end of a breath—it's all here, given the limitations (as always, everywhere) of backstage politics—which (as deftly reported by Bradley) the series often transcends. For there is something not so bad, really, in giving a young poet her or his first chance; and despite what some have perceived as the award's "mainstream" status (we do sometimes forget the positive sense that word can have), the Yale series has also provided an alternative way in to an increasingly professionalized literary world. (At least one poet, I'm not saying who, was selected without having previously published a single poem, or attended a single workshop.) Had the series been founded in 1819, instead of 100 years later, it might have published Emily Dickinson (or Alice Cary, depending on the judge).
Much has depended on those judges, and, as Bradley's essay shows, the series got off to a weak start (as he puts it, "in the ebb and flow of artistic movements, the Belle Epoque was slack tide") until Stephen Vincent Benét was appointed in 1933. Benét picked James Agee (later known for Let Us Now Praise Famous Men) and then Muriel Rukeyser, and the modern series was off like the Twentieth Century Limited. Benét's successors, among them the busy Archibald MacLeish (who found the time to pick William Meredith), the prophetic W. H. Auden (who seems to have written one of those brief introductions for most of the foremost poets of a generation), the experimental, expansive, and welcoming Stanley Kunitz (who opened the series up to many influences, political and rhetorical, cultural and poetic, that we take for granted now)—not to mention Richard Hugo, James Merrill, and James Dickey—each gave the series a unique spin. It is fascinating to watch the series—and, by analogy, American poetry—move from John Chipman Farrar's Forgotten Shrines (1919) and Medora C. Addison's Dreams and a Sword (1922) to Muriel Rukeyser's Theory of Flight (1935), Margaret Walker's For My People (1942), Adrienne Rich's A Change of World (1951), and John Hollander's A Crackling of Thorns (1958)—and on through James Tate's The Lost Pilot (1967), Michael Ryan's Threats Instead of Trees (1974), Cathy Song's Picture Bride (1983), Daniel Hall's Hermit with Landscape (1990), and Jody Gladding's Stone Crop (1993) to now—wherever that will turn out to have been. In the end, George Bradley's claims—that the Yale series "contains most of the ambitions and many of the achievements of 20th-century American poetry"—are easily justified. As for his stronger claims—that, "on balance, considering its long survival and adaptive ability, the Yale Series of Younger Poets has been the leading poetry series in English in this century, whether for first books or no"—he may well be right. This anthology is, at least, compelling evidence.
In addition to his long introduction, Bradley has written a brief note introducing each poet's work—and thereby expanding our sense of context further. He makes a persuasive case for young people's poems—pointing out that, despite occasional unevenness, imitation, or "attitude," the poems of the young men and women collected here "… offer aspiration undiluted." Furthermore, "Thoreau said that the young man dreams of building a palace, whereas the middle-aged man takes up the same materials and decides to build a woodshed. There are no woodsheds here. Here instead are 92 plans for the palace of art."
If the Yale Younger Poets Anthology did nothing more than return Joan Murray to print, it would be indispensable. Murray, a young woman from a bohemian background whose passionate, intelligent, sometimes difficult poems are among the best that postwar poetry has to offer, had already been dead for five years when her book appeared. Out of print for decade, her only book, chosen by W. H. Auden for the series, is represented by the anthology's longest selection. Murray knows to be simple, and when to be complex; the mind of her poems is quick with intelligence, dense, and demanding—yet alive with humor and with a kind of thought not reflexively separated from sensation. Already an accomplished poet in her early twenties, Murray also studied acting and dance, and may even have painted. She died of hear problems in 1942, at the age of 24.
—Tom Bolt
Here We Stand before the Temporal World
Here we stand before the temporal world,
And whether we care to cast our minds
Or shiver from our words all that refutes
The clarity of thought…
Whether we wish to deflect the rudiments of source
… Bare bastard brats in summing up the whole …
These things I do not know.
Words have been to me like steps
Revolving and revolving in one cell.
Perhaps others have felt the limits of the pendulum,
Looking to the vast confines of night,
And conscious only of the narrow head,
The brief skull imminent of life,
Gray granules that, like Time, run through the hours.
Caesar walked quietly in his garden.
Two scribes walked gravely by his side.
The smooth pink marble of the fluted column passed
Reminded him of warm wine from the grapes,
The glitter of a spear dropped carelessly,
And caught by a hand quicker than he could see
Its slanting fall,
Reminded him of shallow eyes that glinted
As he passed between two worlds, their own and his.
His thoughts tended toward irrelevance,
But his words cut out the veriest patterns
Of an eastern drive toward the steeples of far Babylon.
—Joan Murray
From Poems, 1947, chosen by W. H. Auden.
Tom Bolt's book of poems, Out of the Woods was selected by James Merrill for the Yale Series of Younger Poets. Bolt's poems have appeared in the Paris Review, BOMB, and Southwest Review. His awards include the Rome Prize for Literature, the Peter I.B. Lavin Younger Poet Award of the Academy of American Poets and a 1997 NYFA fellowship.
Originally published in
Featuring interviews with Tracey Moffatt, Aharon Appelfeld, Eric Kraft, Maurice Berger, Patricia Williams, Richard Powers, Stellan Skarsgard, Jesus "Chucho" Valdes, and Lou Reed.