The Writer and The Terrorist: on Antonio Muñoz Molina's Like a Fading Shadow by Will Augerot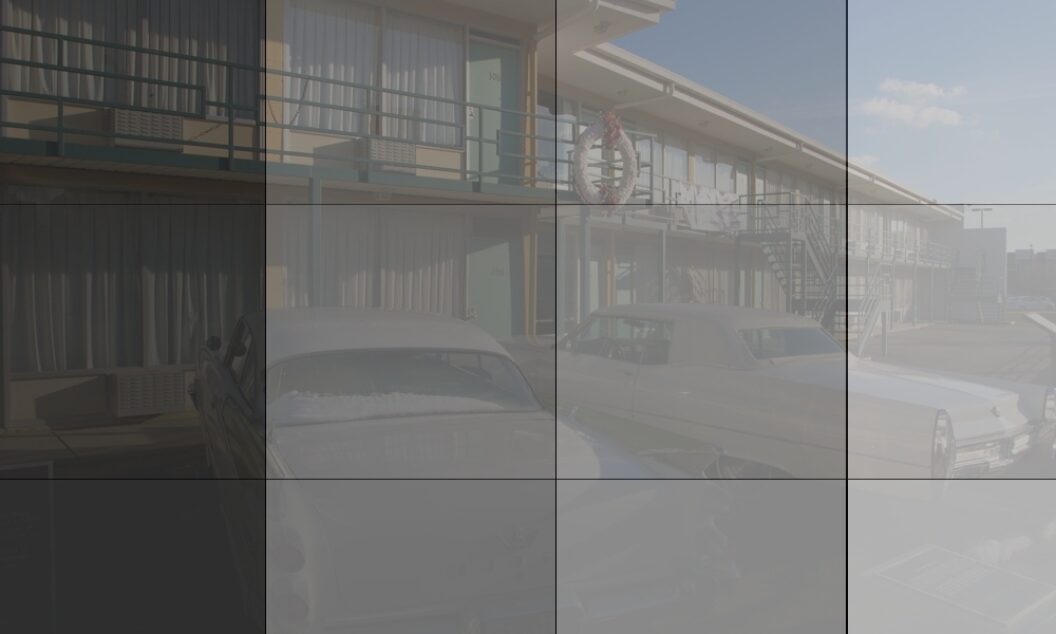 In Mao II, Don DeLillo has Bill Gray, a fictional writer, comment on what he calls "the curious knot that binds novelists and terrorists." He goes on to say, "Years ago I used to think it was possible for a novelist to alter the inner life of the culture. Now bomb-makers and gunmen have taken that territory." It's a curious statement, both hubristic and overmodest, implying a recent succession that doesn't withstand scrutiny. But DeLillo knew better: in his earlier novel, Libra, protagonist Lee Harvey Oswald isn't the author of his fate—he's an instrument of the writer.
In Like a Fading Shadow (Farrar, Straus and Giroux), translated with aplomb by Camilo A. Ramirez, the Spanish novelist Antonio Muñoz Molina suggests that what binds together writers and terrorists is their dependency on others, whether as victims or material for art. The terrorist at hand is James Earl Ray, who assassinated Martin Luther King Jr. on April 4, 1968. Ray is in Lisbon on a false Canadian passport seeking a visa to the Portuguese colony of Angola or to the white supremacist states of South Africa or Rhodesia. Ray imagines a hero's welcome for himself in a place "where white mercenaries fight colonial wars." Delusional, a monster hungry for renown, he exhibits a fascination with international white supremacy not unlike that of the Charleston mass murderer who wore a Rhodesian flag on his jacket in a Facebook profile photo.
The novelist in the book is Muñoz Molina himself, who, in chapters alternating between Ray's story, chronicles his experience writing Winter in Lisbon. Writing a novel is, for him, an act of artistic consumption as much as it is one of creation: "Narrative imagination does not feed on what is invented; it feeds on the past." We follow the Muñoz Molina character both as a younger man who escapes his Granada office and family life for Lisbon—where he conducts accidental research leading to the completion of his breakthrough novel—and as an older established writer who travels to Lisbon, New York, and to the Lorraine Motel in Memphis where Martin Luther King Jr. was assassinated.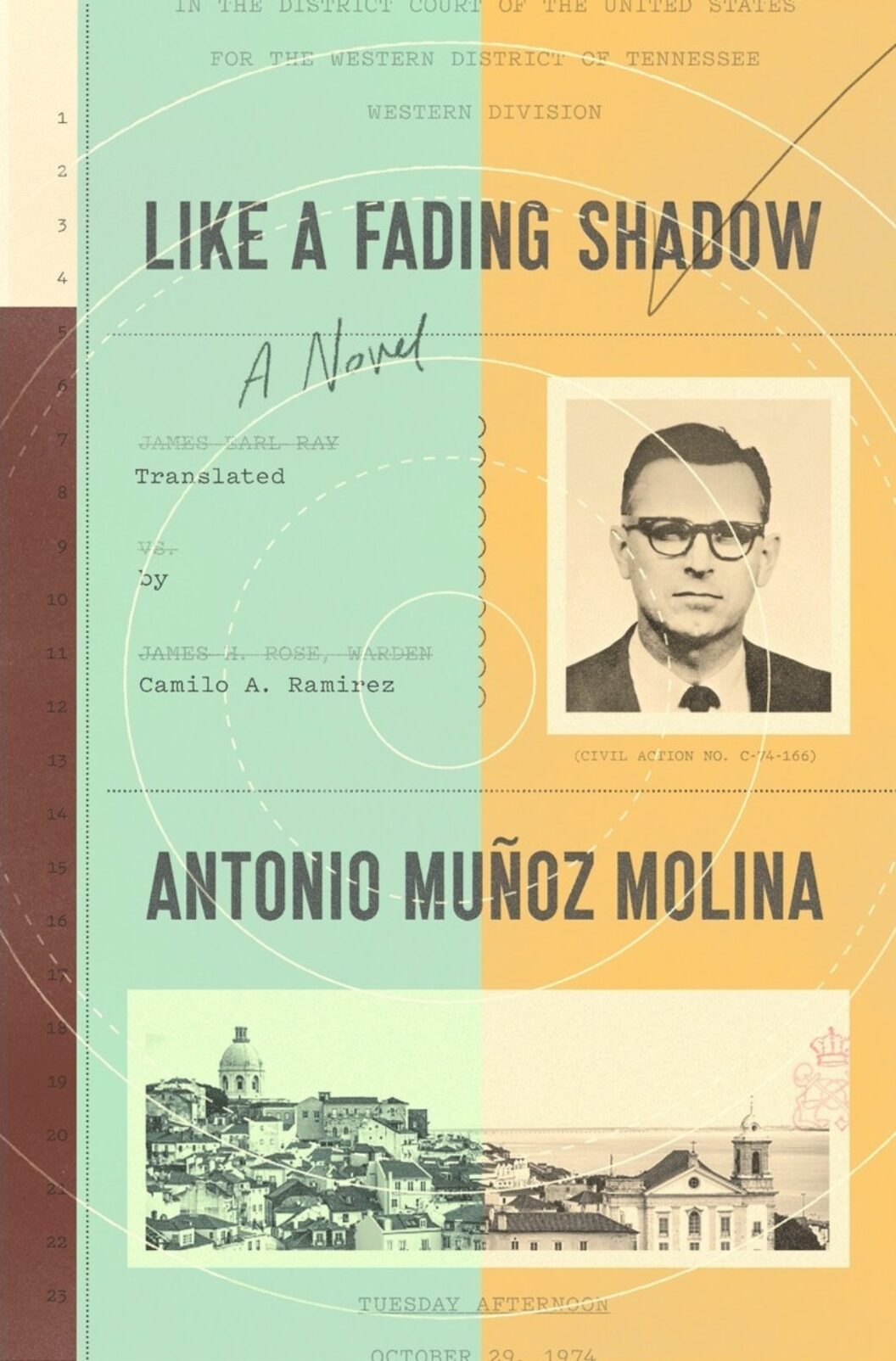 Muñoz Molina prefers to orbit around the heart of his stories before taking a more direct approach. In Sepharad, which centers on the expulsion of Jews from Spain in 1492, he is most interested in exile as an idea, for its aesthetics, and the story is told in a polyphonic manner. With this method, he stumbles upon truths inaccessible to historians and other novelists alike. Like a Fading Shadow is likewise peppered with inventive uses for dates and proper nouns. A master of lists, Muñoz Molina finds meaning in the margins, cataloging Ray's possessions from "maps of Georgia and Alabama from the Standard Oil gas station […] a few strands of hair on the brush; a chewed toothpick; a pair of binoculars," to the gun he used to murder King, "a Remington 760 Gamemaster .30-06 caliber, a Redfield variable scope with a fingerprint that was identical to the one found on a can of Schlitz beer."
Muñoz Molina's method is informed by this maxim of nonhierarchical storytelling: "No one is a mere passing silhouette, an extra, an auxiliary figure in the stories of others." This assertion is how the writer allows himself into the story of the assassination, an act treated with explicit care in John Edgar Wideman's Writing to Save a Life, another recent book that follows links between racist American violence and midcentury Europe. Wideman writes, "I assume the risk of allowing my fiction to enter other people's true stories." Muñoz Molina also takes on a perilous risk, one only heightened by his identity as a white European man writing about a signal event in black American life.
He is prone to philosophical statements about fiction like, "A novel is a state of mind, a warm interior where you seek refuge as you write, a cocoon that is woven from the inside, locking you within it." This imbrication of cozy interiority and the sweep of history is a crucial aspect of his fiction. With it, Muñoz Molina wonders at the monstrosity within himself, his violence happening on the page. He calls himself a fugitive, but only in a metaphorical sense. All the while, it's hard to forget the menacing racial hatred lurking at the edges of the story.
By telling his story, does Muñoz Molina extend to Ray a generosity he doesn't deserve? He seems to answer this question, upon which his fiction depends, with a scene late in the novel. Just before Ray is apprehended in London, he is shown from afar, fleeing the police in his hotel, when Muñoz Molina slips into the perspective of the concierge:
Janet Nassau felt bad for him. What if he didn't find a taxi that could take him to the airport. […] Janet Nassau prepared a smile for him, she was ready to ask him if he needed anything, she could call him a taxi, or perhaps it was best if he waited until the rain ceased.
He shows us how one-on-one empathy falls short. A broader picture of the relevant system is necessary. Ray is given the benefit of the doubt in a way that his black victim isn't.
For Muñoz Molina, novelists are detritivores by nature, like sea cucumbers on the ocean floor. Muñoz Molina collects the detritus he feeds on from the FBI's archive. The FBI is the elusive link between the two men: in different ways, the Bureau inspires both of them. Ray exhibits an adolescent obsession with the FBI's own Ten Most Wanted, which he follows throughout his travels. And in Muñoz Molina's telling, it is as if the FBI permits the climactic assassination. Agents surveil King with no intention of protecting him, even as Ray prepares to shoot: "Police officers and FBI agents keep watch, take photos of everyone who goes in and out of the hotel, and write down every license plate. One of the police officers hears the shot as he is watching King through his binoculars." As we can see, close attention isn't always benevolent.
Rising above the novelist-terrorist dyad, King takes over in the end. Muñoz Molina recounts the last minute of King's life from his perspective and narrates a litany of moments in the struggle for civil rights. In the last chapter, Muñoz Molina acknowledges that he has only come so far: "The novel simplifies life. It simplifies life and it tames it." Something will always be left unsaid, but, in this enigmatic novel, he prefers to leave very much unsaid. My mind keeps going back to the chapter before. King is killed—and he doesn't even get to smoke his last cigarette.
Will Augerot lives in Brooklyn. A teaching fellow at Columbia University, he was born in Port Chester, New York. His writing has appeared in n+1 and elsewhere.