The World Beneath by Aaron Gwyn by Salvatore Pane
Salvatore Pane reviews Aaron Gwyn's debut novel, The World Beneath.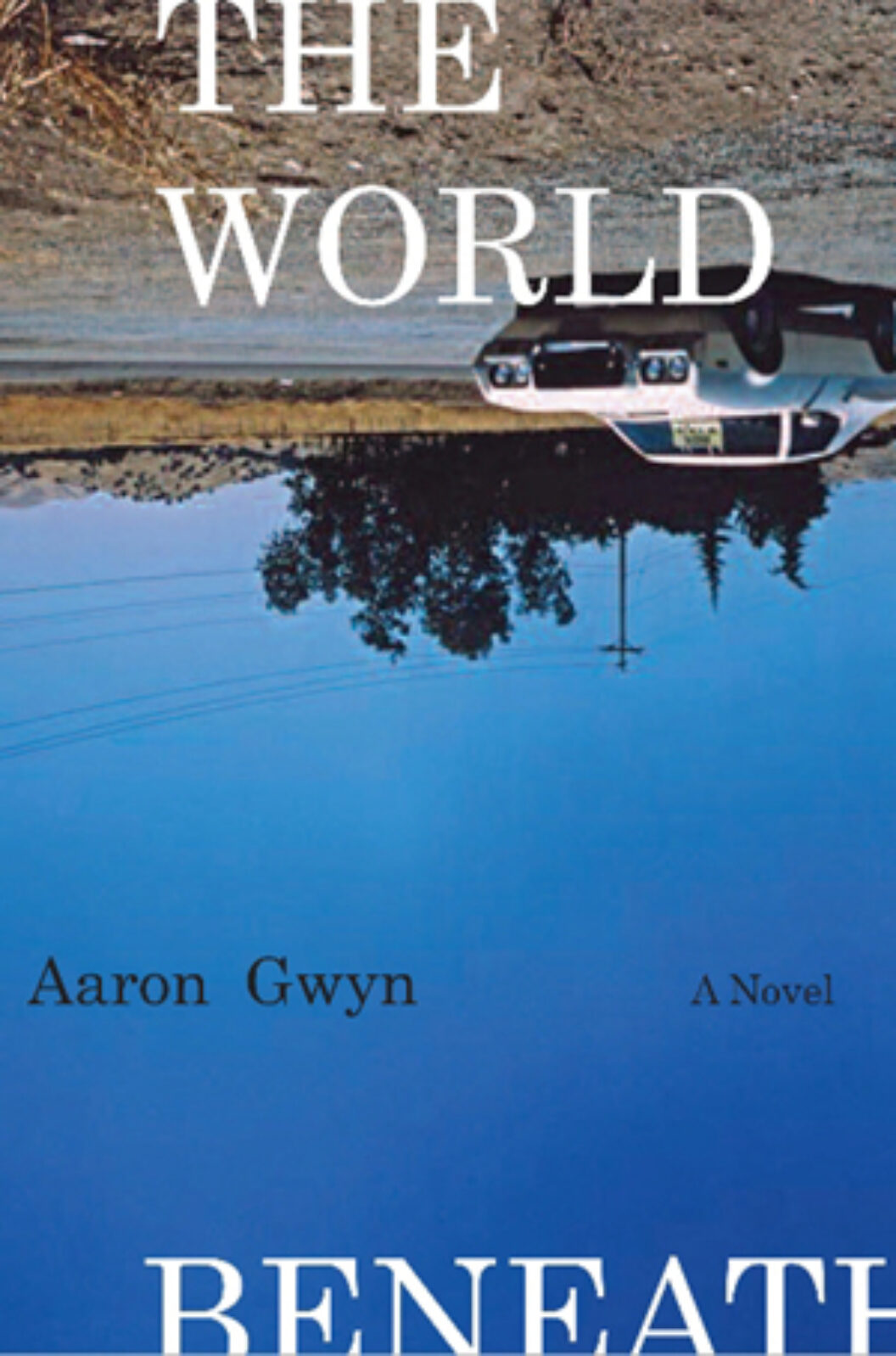 Aaron Gwyn's debut novel is a chilling literary thriller in the vein of Cormac McCarthy and Denis Johnson. Set in the flatlands of small town Oklahoma, The World Beneath chronicles Sheriff Martin's obsession with tracking down a missing fifteen-year-old named J.T. and juxtaposes it with the story of Hickson Crider, a Gulf War veteran who discovers a mysterious hole in his back yard. Gwyn wisely seeds the novel with supernatural elements that help the book transcend the limitations of the mystery genre, and although he isn't able to connect all of these disparate elements in a fully satisfying way by the novel's end, he succeeds in showing us the darkness lurking just beneath the surface in our messy and complicated lives.
Told out of chronological order, J.T.'s disappearance occurs shortly after Hickson Crider discovers the fissure outside his house. He and his next-door neighbor try filling it up with water and cement, but they never even get close to glimpsing the bottom. Gwyn throws out a lot of suggestions as to what caused the hole—everything from a collapsed well to Chinese immigrants tunneling towards an underground city—and is at his best when he embraces the paranormal. J.T. supplies one of the most compelling possibilities: that the hole is the work of a Chickasaw devil. "He kept himself below … Took no bridge. Took offspring to him one by one. All his life … was the bottom of things. He made the soil his home." Gwyn's clipped sentences and quick scenes are well-suited to this combination of grit and magical realism, and it's somewhat of a letdown when Hickson's story begins to favor traditional realism, climaxing with an awkward fight scene involving J.T.'s murderer that feels out of place and extraneous.
The sections following Sheriff Martin fare better. An Oklahoma native, Martin finds himself continuously stunned by the sour state of his hometown. "Perser was a dying town. Sixty-nine hundred people. It had boomed to thirty thousand back in the twenties, but then the petroleum market fell and the jobs along with it. The only industries were the oil patch and a factory outside the city limits that made blue jeans and boots." The roads are cracked, the residents are worried about basement meth labs, and Martin's preoccupation with an existential crisis is causing him to grow distant from his pregnant wife. He begins questioning life's cruelty and becomes fixated on the vanished J.T., linking it metaphorically to his brother's death decades earlier, when Martin failed to protect him from drowning in a river by their home, the boy suffocating under silt.
Gwyn does a great job characterizing Martin and Hickson, especially when dealing with the latter's potentially troublesome Gulf War back story and subsequent anxiety, but the rest of the cast are somewhat ignored. Even J.T., who gets a few first person sections throughout, isn't as developed as he could be. But the plot is expertly crafted, and Gwyn keeps the reader guessing about the true nature behind J.T.'s disappearance and the bottomless pit. Each time you get closer to solving the mystery, Gwyn pulls out the rug and lays in another clever twist.
The World Beneath is an overwhelmingly nihilistic tale thanks to a palpable sense of hopelessness, and despite the lackluster ending, Aaron Gwyn is obviously a gifted writer from whom we're going to hear much more. His sentences are muscular, and his plotting is almost pitch perfect. And while his first novel may not be flawless, you should definitely check it out to witness the arrival of a new voice to the literary landscape.