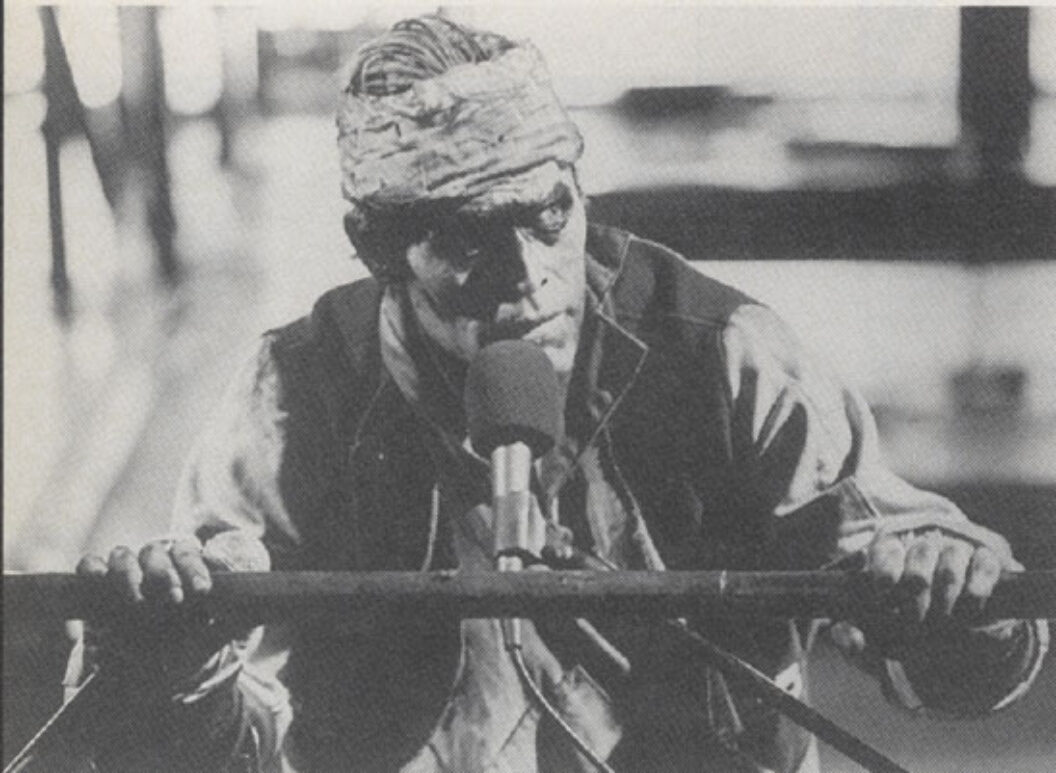 It is a strange fact of nature that the most violent forms of weather—hurricanes and tornadoes—have at their heart a calm, still center. That center is only evident because of the contrasting fury that surrounds it. Otherwise, it's just another pleasant, sunny day.
The Wooster Group has been subjecting the texts of modern theater to their own form of heavy weather for the past 20 years. In meteorology, at least, the eye transforms the landscape by its passage. This still center appears time and again at the heart of The Wooster Group's work, wreaking an equal sort of transformation. It is currently revealed in the storm of language that makes up Eugene O'Neill's "comedy of ancient and modern life" (O'Neill's words) The Hairy Ape—the Group's latest effort and their first in what the city's banners proclaim as "The New Times Square."
Directed by the Group's Elizabeth LeCompte, with a mad, startling performance centered on Willem Dafoe's Yank—a benighted stoker feeding coal to flame the iron bowels of a luxury liner—the play charts Yank's course from the stoke-hole to a bleak and battered enlightenment. Yank searches for his place and purpose under a steady rain of blows that drive him to his ironic end in the crushing embrace of an ape. Hardly an ode to Darwin, The Wooster Group nonetheless continues, with this grimly comic Ape, to subject contemporary theater to their own irresistible laws of evolution.
—Mark Magill
Originally published in
Featuring interviews with Barry Le Va, Jane Dickson, John Lee Anderson, Lydia Davis, Judy Davis, Peter Greenaway, Roger Guenveur Smith, David Del Tredici, Alfred Uhry, and David Armstrong.