I'd take a bullet for Oscar Wilde. I think Oscar would have loved the salon. He would have slept with everybody. B.C. Edwards examines the salon series, The Wilde Boys: A Queer Poetry Salon, and talks to its creator, Alex Dimitrov.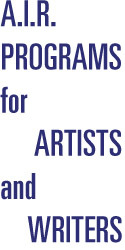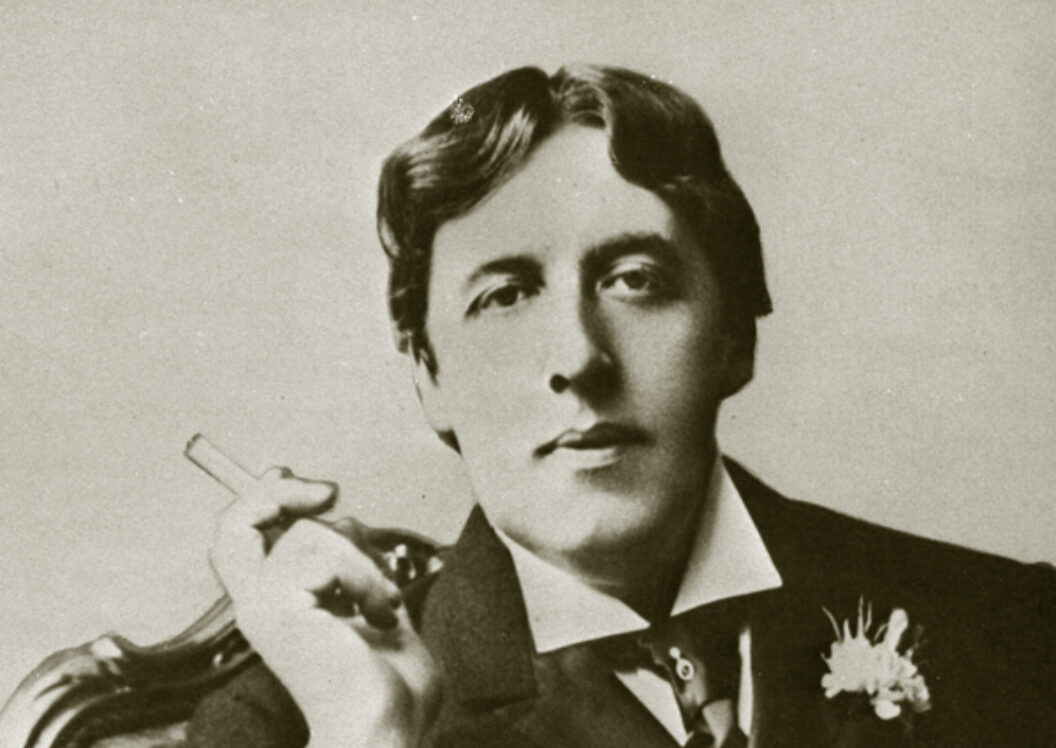 It's one of the first truly beautiful days of the season and in a gorgeous apartment in Chelsea, the balcony is open for the first time. Two dozen poets and writers, mostly young and almost exclusively queer, are wandering from room to room, chatting, drinking and preparing themselves for the nights' event. This is the twentieth installment of Wilde Boys: A Queer Poetry Salon, and everyone is set to chat about Tim Dlugos, one of the clearest voices to rise out of the AIDS epidemic in the eighties.
For the past two years, once a month or so, in various apartments around New York such as this, Alex Dimitrov has been leading something of a revival. The Wilde Boys is a salon in the truest sense of the word. The original salons of the 18th century became popular at the tail end of the Renaissance. Wealthy patrons and patronesses would bring their friends and associates along with the most intelligent, artistic scholars and craftsmen for an evening (or several) spent deep in discussion on culture, art, and philosophy. Modern salons, if they can even be found, tend more towards the critiquing of the attendee's work or the simple reading series rather than any real conversation. The Wilde Boys attempts a return to the old school way of doing things. "As a young poet, the salons are a space where I can, in a publicly private way, ask a lot of questions in regards to aesthetics," Dimitrov says. "Or however it is I'm thinking about poetry that week." Part lecture, part cocktail party, part reading series, the goal of the salon is to afford poets and poetry students access to truly great work and great commentary that is more intimate and comprehensive than they could otherwise find.
Over the course of twenty salons Dimitrov has invited scholars to talk about Elizabeth Bishop, Frank O'Hara, Joe Brainard, and tons more. When available, the writer himself has appeared in conversation. The rank and file elite of queer writers, Michael Cunningham, Edmund White, John Ashbery, Frank Bidart, among others, have all graced the salons. "Bidart's poetry is extremely important to me and to my development as a poet. I feel like he gave me permission to ask and honestly answer questions like—What are my subjects, What are my obsessions? What is important in life and how do I write about it? The big things—love, death, sex, religion. I mean, what else is there to write about really?" And on another living mogul of American Poetry, "John Ashbery coming to Wilde Boys was completely frightening and amazing. I don't really get nervous about meeting anybody, but he's different. He walks into the room and it's Stevens, or Eliot, or Crane—someone of that magnitude. I think we mostly talked about Paris and New York and who Frank O'Hara was sleeping with, though I still don't know. I was more reserved that night. Wilde boy on his best behavior, so to speak. I had the "don't fuck up" voice in the back of my head. I hope he had fun."
Dimitrov is a spritely, Bulgarian-born, Michigan transplant. He received his MFA from Sarah Lawrence in 2009 and started the Wilde Boys almost immediately after. Intensely devoted, he curates, organizes, and moderates every installment. It's this personal touch that brings a new life to the salons. Rather than a series of routine questions about the author's latest work or broad analytical statements that may as well be pulled off of Wikipedia, Dimitrov, and those he pulls into conversation, attack the material from their own singular perspective. The poems and the poets are discussed because these are the poems and the poets that Dimitrov enjoys and wants to talk about. Frequently he starts his questions and comments with "When I read X, I felt …" and while Dimitrov is concise and smart and clearly an artist who has grasped the theory and history of poetics, what follows is a personal reaction to a poem rather than a canonistic analysis. And the conversations are not limited to Dimitrov, the poets, and the experts. Anyone in attendance is welcome to contribute their own reactions; anyone is welcome to change the subject to a different work, or a different mood. The important thing is the engagement, that what's said is said because it's felt, not because it sounds good or seems smart. This is all to the end of informing the poets' work. "There've been nights where I've gone home and pulled certain poems from my first manuscript which I'm working on," Dimtrov says. "Or revised other poems based on something that was sparked from what someone said or asked or talked to me about. My poems or the poems of my peers, a lot of who were my classmates, are never discussed at the salon directly, because the salon is not a workshop. But I hope that by talking about poetry at large, and in very specific ways, it will inform our own work. The salon is about dialogue. It's about people and our creative and personal lives, which are really one thing. Well for me that's true at least. There is little separation between my 'poetry' life and my 'personal' life."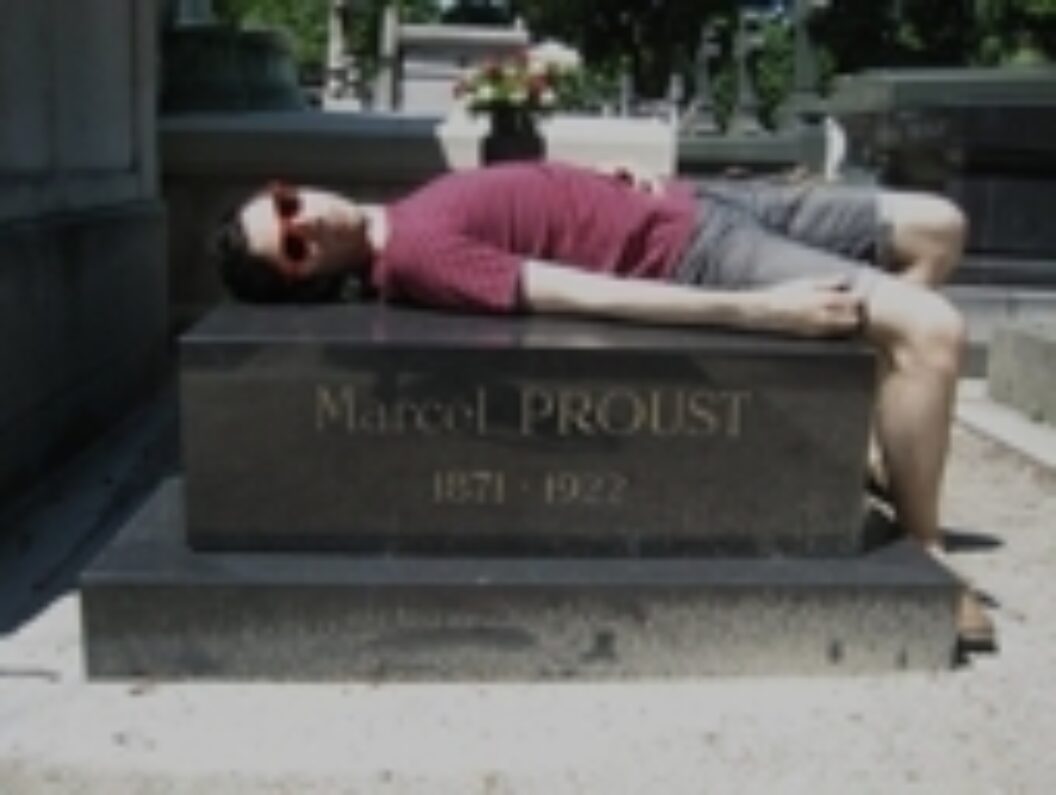 Each salon has an elegant structure to it—an hour or so of cocktails and conversation followed by an hour or so of intense interview, often times with group-readings of the poet's work intermixed. "I love the lengthy cocktail time before and after the poet of the evening speaks with us. It's then when I feel out the mood of the evening, when I realize I probably shouldn't have worn, oh I don't know, white leather (like I did the night John Ashbery came), and I know which of my planned questions to skip, and come up with others to ask in a matter of minutes. I prepare quite extensively. I read reviews, criticism, listen to audio of the poet reading, and watch videos. Having said that, I do know the work of the poet fairly well beforehand. That's one of the reasons they're invited. I usually start by re-reading the books of theirs I least remember and sections of those I most love, the poems I've quoted to friends, and the poems they've quoted to me."
As the salons continue to develop and grow, they have expanded from a small gathering of ten or twelve close friends to larger and larger groups. The Salons have existed as quiet meetings in tiny studios to catered events in lavish apartments on Fifth Avenue, all the while retaining the quality and timbre of the original intimate gatherings, calling back to the original model from past centuries. But as it progresses, Dimitrov also expands on the media and genre. "This past spring I invited two fiction writers for the first time, Michael Cunningham and Edmund White. It's a poetry salon, sure, but Michael's a poet's novelist in many ways. A lot of his friends are poets, he writes about poets in almost every book—and more importantly, the prose is beautiful. Same with Edmund White, who is important to so many young queer writers, no matter what genre they're writing in. And thinking of art in terms of genre is so boring. If it's good, it's good, and I want to read it and talk about it. That said, I do think everyone should be reading poetry and talking about it and using it in their pick up lines."
And there is no sign of the salons slowing. Still to come is Wayne Koestenbaum this month, Dorothea Lasky, and CA Conrad later this summer, and that's to say nothing of the untouched resources: Gertrude Stein, Allen Ginsberg, or even the titular figure himself. "I'd love to talk about Oscar Wilde at the Wilde Boys. His poems aren't my favorite so we'd have to talk about the prose, which is, undeniably unbeatable. I'd take a bullet for Oscar Wilde. I think Oscar would have loved the salon. He would have slept with everybody."
Alex Dimitrov is the founder of Wilde Boys, a queer poetry salon in New York City. His collection, Begging For It, is forthcoming from Four Way Books in 2013. His poems have recently appeared in theKenyon Review, The Awl, the I Am A Natural Wonder project, and Boxcar Poetry Review. He works at the Academy of American Poets and frequently writes for Poets & Writers magazine. More poems are forthcoming in Tin House, Boston Review, and The Yale Review later this year. You can read his love poem to James Franco here.
B.C. Edwards lives in Williamsburg, Brooklyn. He is the author of the forthcoming novella knucklebone and is the editor of Pax Americana. He received his MFA from The New School. In addition to BOMBlog, he is a regular contributor to The Brooklyn Review. His most recent work can be found in Red Line Blues, LyreLyre, The Sink Review, Food-i-corp as well as Hobart which nominated him for a 2012 Pushcart Prize. He is also a Literary Death Match champion and has the medal to prove it.