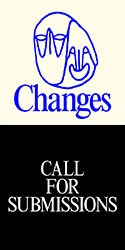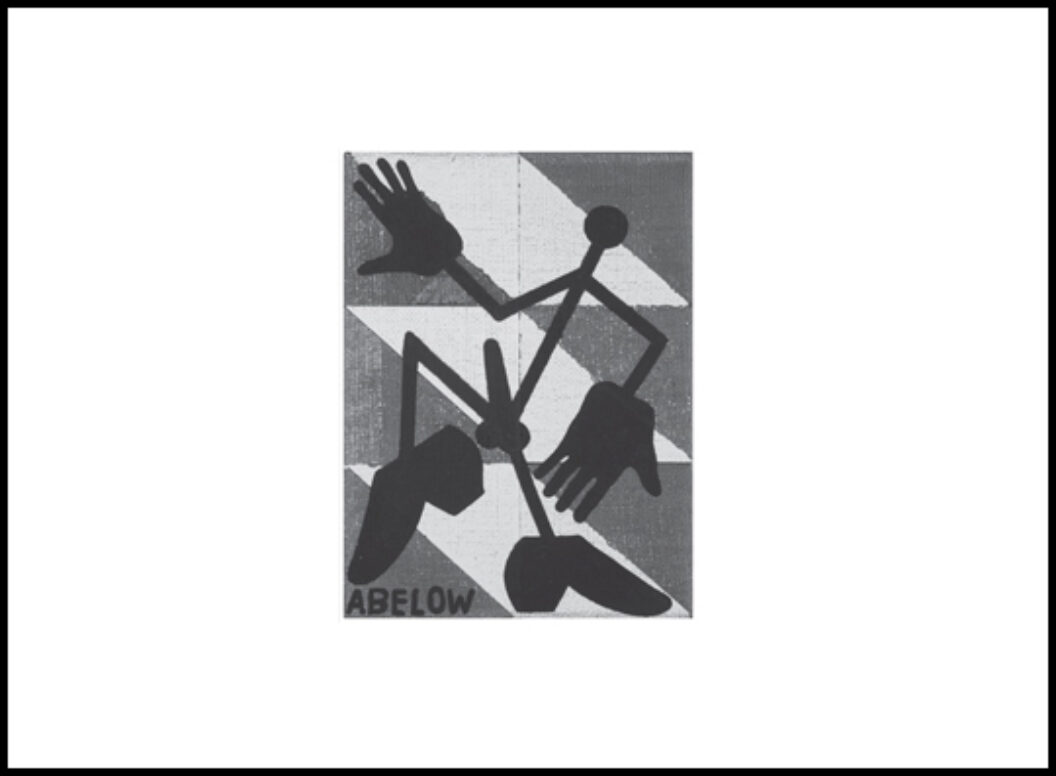 It is surprising that Sam Savage would write a book about a character who has never had a profession—before writing, he worked as a bicycle mechanic, carpenter, crab fisherman, and letterpress printer. What is not surprising is that the protagonist of Savage's latest novel, The Way of the Dog, is an elderly man reflecting on his lifelong struggle to make art; Savage, himself, published his first novel at sixty-five. Since then, he has gone on to publish four more novels, all of which feature protagonists who are somehow frustrated in their art-making. Like the rest, Harold Nivenson lives alone at the story's open. Mourning the death of his dog, and the life he had hoped to live but ultimately failed to, he records snatches of thoughts on index cards, hoping that, along with the detritus of his dilapidated mansion and the dusty pieces of artwork left behind by a onetime friend, they will add up to something: a statement of purpose, the legacy of his life. Perhaps, if nothing else, his life will be his art.
While similar in his design, what sets Nivenson apart from the rest of Savage's protagonists is his seriousness. Unlike Firmin, the titular literary rat who stars in Savage's breakout novel, or Andrew Whittaker, the rambling, self-absorbed landlord-cum-editor/publisher of his third novel, The Cry of the Sloth, Nivenson's afflictions are not comical. He is searching and introspective, longing without the levity that lines the rest of his books. Nivenson contemplates suicide, citing many artists (mostly writers) whose lives ended that way: Gertrude Stein (although in reality she did not take her own life), John Berryman, Vincent Van Gogh, and others, including Peter Meininger, a former friend and partner whose career overshadowed Nivenson's own. But his evaluation seems to be that, as a final act, one's suicide only carries value insomuch as one's life has had value. And the question of how to valuate permeates The Way of the Dog.
Though Nivenson dreamt of making his own art, and even attempted to at times, his feeling now, at the end of his life, is that he wasted his time "failing privately as a great artist and succeeding publicly as a minor dilettante, a man locally famous as an art appreciator and utterly unknown as a literary failure." Whereas Savage's other protagonists persist relentlessly—arrogantly—in their writing, despite their obvious lack of talent, Nivenson gazes backward from the end of his life over a vast, empty gallery of paintings he never finished and pages he never wrote. Whereas Meininger's suicide shocked, Nivenson's would doubtless be forgotten. And without recourse to suicide in his final days, he is left to ask: What has been the meaning of my life? And who has lived it? And what will remain of it after I die?
In May 2012, the painter Joshua Abelow published an edited collection of his journals from '99—'00, the year he graduated RISD and moved to New York. Titled Painter's Journal, it sports a grayscale reproduction of one of Abelow's "self portraits" (a stick figure with an erection) on the cover. In the end pages, there is a photograph of the painter sitting on a futon in his basement studio, a space donated to him by his then boss, Ross Bleckner, an established painter. Behind Abelow are two of "hundreds" of paintings he produced while working there. On the next page, there is another reproduction of the cover image with the title "Dancing Man" underneath it and the date 2011—a sign that time has passed.

Last year saw the publication of many volumes of artists' and writers' journals, Susan Sontag and Christopher Isherwood among them. The eloquence found in these journals is comparable to what one expects from their writers; they lend insight into how certain geniuses came to be, they flesh out the lives of figures we've only known through their polished work. They are testaments to the time-honored art of journaling. But the first thing one notices in Abelow's entries is the sheer banality of the events they record. Though entertaining at times, Painter's Journal amounts to little more than the reportage of a Bushwick twentysomething: shared spaces, casual sex, name-dropping, warm beer, a bus trip, a serious crush, a phone call from Mom. Abelow's early philosophizing is exactly the kind you'd expect to read in your own diary right out of college. And maybe that's the point: that not everyone is born a prodigy; that most of us just have to get serious about doing the work.
And that's what Abelow does. In-between the beautiful girls and booze-filled parties, he is busy finding a studio, painting, hammering stretcher bars, and assisting Ross Bleckner. He is thinking about and talking with other artists, experimenting with his style, showing his work to people, and attending openings. Sure, there's plenty of complaining and plenty of wasted time, but wasting time is much of what an artist does—it is integral to the art-making process. Primarily, Abelow is shaping his persona and carving out a place for himself in the New York art world. By the second-to-last entry, he has sold his first two paintings—an event that we would normally consider monumental. However, he follows that entry with another one, in which he recounts going home with a girl who doesn't sleep with him. "Why would she invite me in at 3am if I was only couch material?" he wonders in the Journal's last line. The sales of his paintings are lost among the dross. Events follow one after the other, but cumulatively they don't form an arc; each is equally unimportant. The whole book lacks conclusion. It's as if Abelow is reminding us that his story doesn't end with painting—that art is only one part of his life. Even that, as Nivenson says, the events of life don't tell a story:
It is not even true that man is born, suffers, and dies. Even that is too much of a story. What is true is that every day the sun rises and sets.
There is not enough time to reckon the sum of our folly.
The entries in The Way of the Dog rise to the surface and sink again like paint flecks in a cup of murky water. Unspecified periods of time pass in-between. Is it today or tomorrow or next week? Is it morning or nighttime? In one entry, as in many of his novels, Savage tells an anecdotal story: "There was once a young woman painter. A young struggling painter … " The painter recorded the minutiae of her daily life in a diary, "practically a book of suffering." She decided she was going to commit suicide. She recorded this in her diary, but didn't specify when. Suddenly, she was painting with "new vigor and radicalness." Her reputation grew. "She sold paintings to private collectors." A show was planned. Then,
[s]he realized that [the show] was a bridge and that if she crossed it she would inevitably return to being the dull conventional painter she had been before.
"The night before the opening of the show she jumped from the roof of her building." The show opened, and "[a]ll ninety-six paintings and drawings were sold." In a way, this is the fantasy of every artist: that we can choose to be other than dull and conventional; that we can choose when we die, and how; that, before dying, we can ensure our legacies; that death can be, in a way, a work of art, thereby making life a work of art; that even death can make a statement; that life can tell a story, be meaningful, send a message; that this message can contain something true about being human—even if that truth is only the desire not to be forgotten.

But Nivenson "never came close to true art." And even if he had, that wouldn't have saved him from old age—from the degradation he experiences now, the weakness and pain, the loneliness. At the opening of the novel, Nivenson's life lacks structure. His dog has died, and with him any semblance of habit or ritual. He reflects on Meininger's magnum opus, Nude in Deck Chair, which hangs above Nivenson's mantle. In it, Nivenson's estranged wife Moll reclines in an impressionist landscape, her genitals rendered in photo-realist style. Moll left Nivenson for Meninger years before and moved to California. All of his thoughts dwell on life's losses. That is, until Moll returns and "[switches] on the lamp in the kitchen, sending a sliver of light under the door."

In many ways, The Way of the Dog is a story about a man finding peace without the restrictions of an identity defined by profession; without the ways that childhood traumas shape identity; without whatever he "does" or "did" or has not done as an artist, major or minor—all while the world grows younger around him. Moll returns, and over time restores routine to Nivenson's life. She feeds him, bathes him, and invites people in. She arranges for the sale of Nude in Deck Chair. She works in the garden, and he sees how she's aged. She is no longer the young woman he used to love; time has passed. She has grown older and so has he. Little messages appear now and then on the refrigerator: Buddhist aphorisms, tenets for living peacefully. This is the end, and the end is kind. The pain of failure is in the past.
We sit across from each other at supper, talking quietly. The weather is warm, the kitchen door open. I imagine people in the adjacent yards hearing the clink of cutlery, the murmur of voices. I imagine the sounds calling up in their minds the images of quiet domestic happiness.
The Way of the Dog is available now from Coffee House Press.
Painter's Journal is available now from Peradam.
Sarah Gerard's fiction and criticism have appeared in BOMB, the New York Times,The Brooklyn Rail, New South, Slice, andWord Riot, among others. She has written journalism for The St. Petersburg Times and Creative Loafing, and edited a number of journals and street papers. She is a bookseller at McNally Jackson and a graduate of The New School with an MFA in Fiction.