The War in Iraq, International Center for Photography by Lucy Raven

Discover MFA Programs in Art and Writing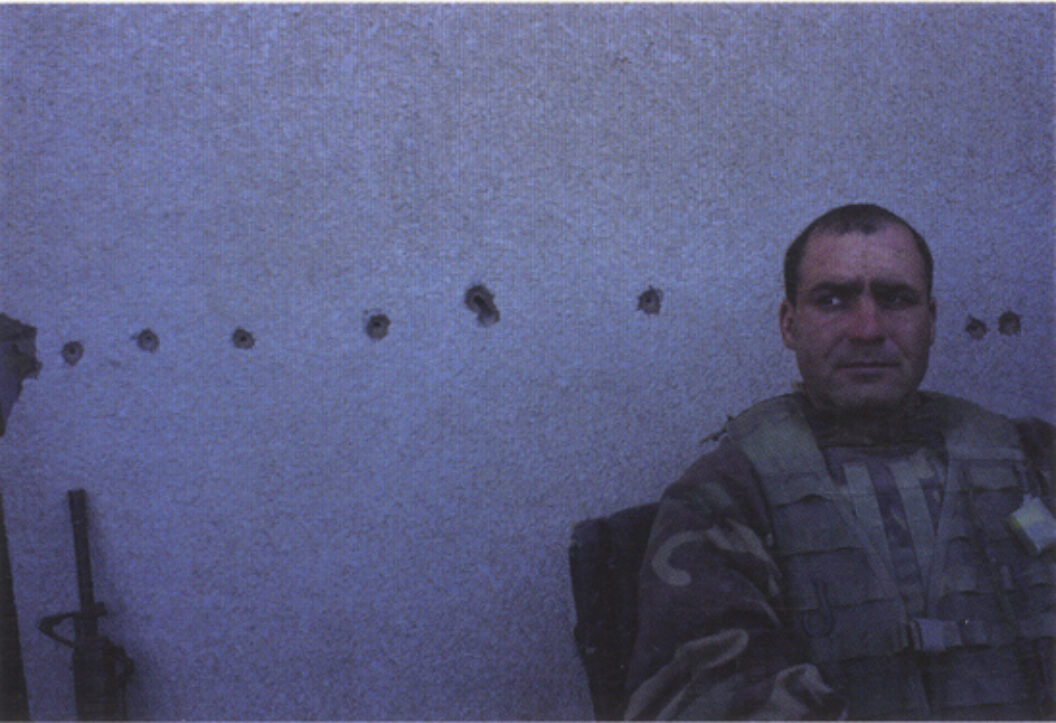 As the American occupation of Iraq drags on despite recycled timelines and White House reassurances, the timing of this show (which opened on the day of the Madrid bombings) felt unsettlingly right. The striking images of VII, a young agency of independent photojournalists, comprised grafts from the media stream we're used to digesting—less the rapid-fire of an AK-47 than the slow pushing of a heavy weight. In Christopher Morris's image An Iraqi soldier blown out of his vehicle by attacking U.S. troops. Northern Outskirts of Baghdad, the viewer looks straight down at the dead soldier from the full height of the photographer. The intimacy of this viewpoint is intensified by the extreme clarity of the digital image: the grain of the photo has been replaced by distinguishable grains of sand. The depth of the photograph telescopes the title's flat description, betraying an illusion where lived experience and media captions appear to converge.
Each photojournalist's images are grouped, emphasizing the individual and simultaneous viewpoints of journalism's new-ish digitization. In Gary Knight's digital slide show, the stop-action effect of a series of shots taken seconds apart is updated with both subject and camera in motion, and the missing activity between stills becomes difficult to ignore: a metonym for the show as a whole. Standing in stark contrast to the lineage of static, iconic war portraiture originating with Matthew Brady's posed Civil War photographs, these images are difficult to name, too fragmentary to fetishize, hard to see.
In his introduction to David Levi-Strauss's indispensable book on photography and politics, Between the Eyes (Aperture, 2003), John Berger identifies a set of questions being asked by people everywhere: Where are we? What are we living through? What have we lost? As advertised, the "embedded" journalists of this war were supposed to provide accurate and concrete coverage, but their images stand out as syntactical blips: any narrative they suggest is nonlinear and nonsensical. They echo the question of where, to which the binary answers of either with us or against us are scarily irrelevant.
—Lucy Raven
The War in Iraq was on view at the International Center for Photography in New York from March to June.
Originally published in
Featuring interviews with Olafur Eliasson, Ellen Phelan, Percival Everett, Francisco Goldman and Esther Allen, Ben Katchor and Alexaner Theroux, Jorgen Leth and Ann Mette Lundtofte, Michael Bell, and Mauricio Kagel.