Home of the Bill T. Jones / Arnie Zane Company
A binocular thriller of the mind.
The chaos between speech and language.
The terror of 200º vision.
A symbiotic burial of the referent.
A purge in twelve episodes.
35mm image sequence, synchronized sounds, 75 minutes. With Mark Heidrich and Jose Rafael Arango and the voices of Peter Gordon and Judith Hendra. Production team: Viktor Vondracek, Lynn Anander and Randy Black.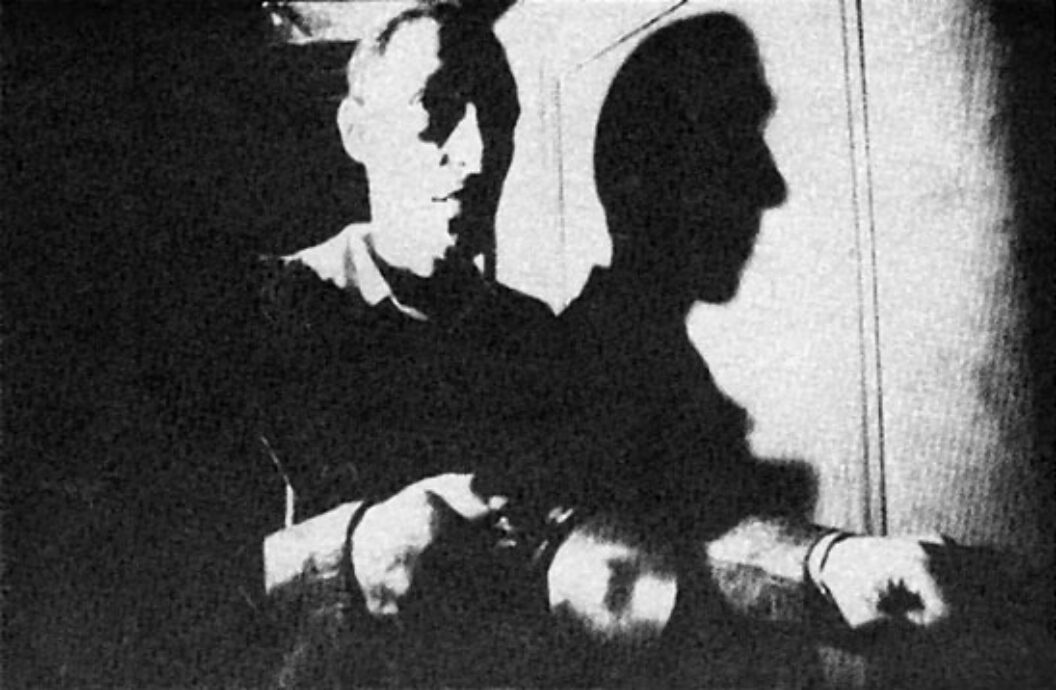 A Murder & Linguistics Release.