The Villain Is the 20th Century by William Corwin
With I Had Nowhere to Go, director Douglas Gordon brings the diary of filmmaker and poet Jonas Mekas into contact with our own reveries.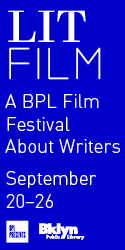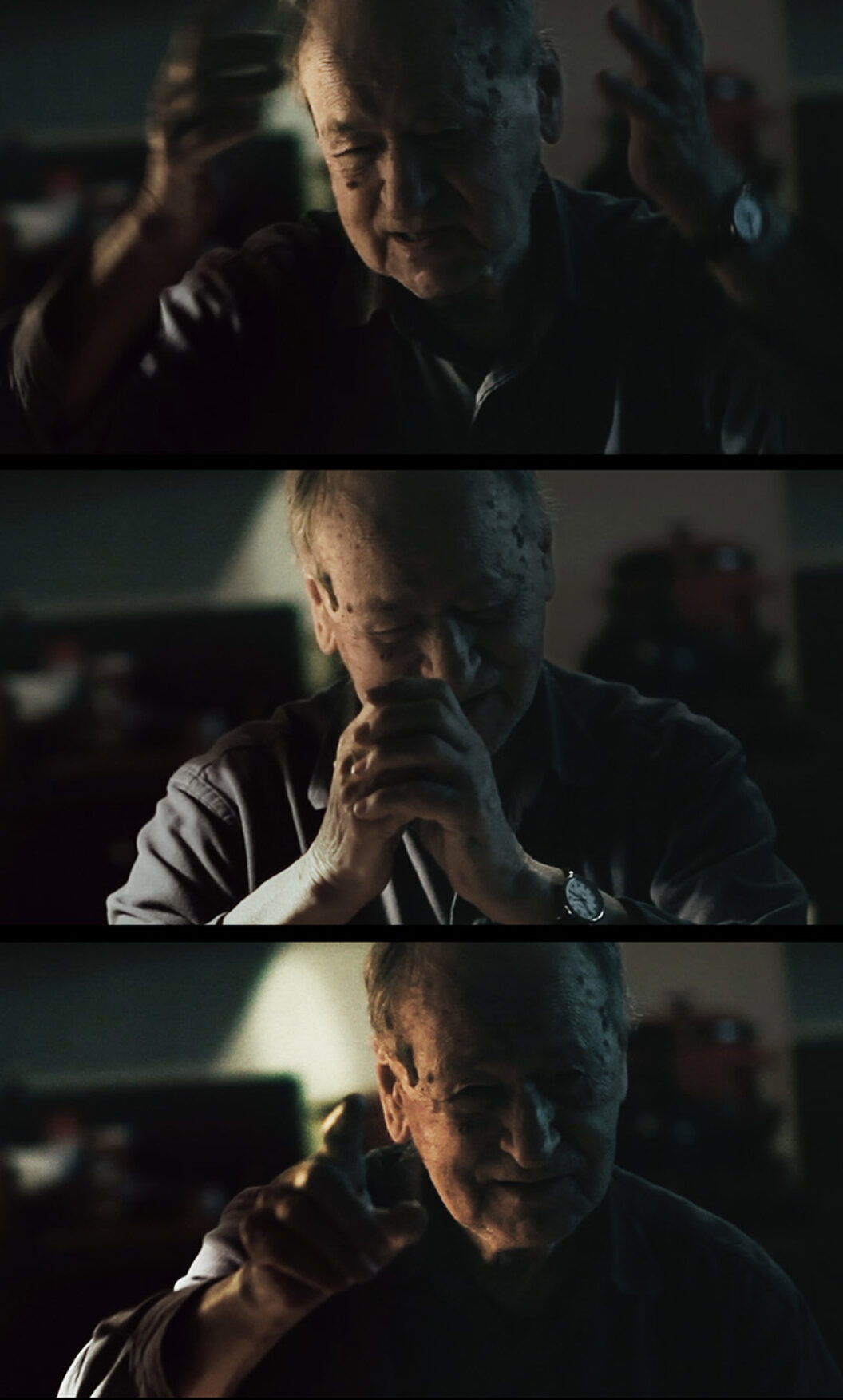 Douglas Gordon's film I Had Nowhere to Go—an adaptation of Jonas Mekas's diaries—is akin to the experience of pulling a sleeping mask over one's eyes on a long-haul flight or train ride. The enforced blackness plunges the viewer into a dream-state and even a nightmare at times, both actually lived by one of the most resilient and enigmatic poets and filmmakers of the last fifty years. I Had Nowhere to Go is chiefly about the word: Mekas's voice is the only constant in this complicated, polynomial equation, and Gordon has accomplished a tremendous feat in generating a riveting work of art on the back of another artist's work without stepping on his toes. While it's definitely a biography, it's a hypnotic work of visual poetry as well—a portrait that could only be effected through the film medium, and with the able editing of Ninot Lotet and sound editing by Frank Kruse.
Mekas is the ultimate survivor—escaping from his native Lithuania in 1944 to avoid conscription in the Wermacht, then escaping postwar Germany to Brooklyn. He was unable to return to his homeland, as he would have faced certain persecution at the hands of the re-instated Soviet government. As stated in his staccato narration, Mekas's greatest adversary was the twentieth century itself; he was and still is a poet, seeking more than anything else to be left alone to make his art. The poet's life in the period Gordon has chosen to set to film, primarily the '40s and '50s, is guided not by political allegiance, but by luck and coincidence. Gordon has produced a 24-hour version, which presents the entirety of the memoirs, but for this shorter edit he chooses moments in his subject's life that exhibit exuberance and his wry wit in simply observing and commenting on the events that befall him. The first tale related to us, setting the tone of pain and luck, is the story of his first camera, given to him as a little boy, with which he snaps a few shots of Russian troops. The captain snatches this camera, yanks out the film, and grinds it into the dirt under his boot, leaving the earliest images shot by Mekas tragically buried somewhere in the Lithuanian mud. But, the captain spares the boy's life, and tells him so, ordering him to run for his life—something Mekas is still doing.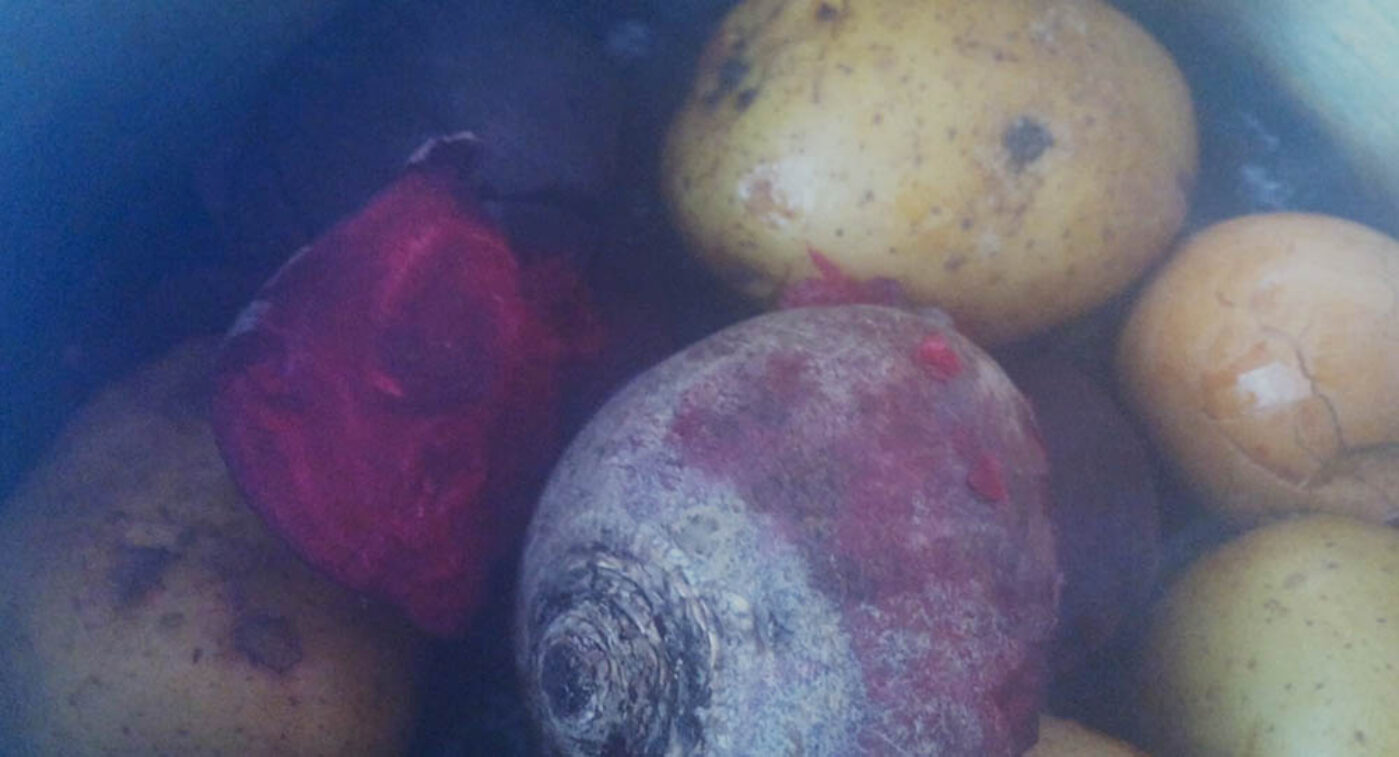 Gordon's sounds and images are woven through the blackness and the voice, but they do not illustrate the story; they seem more like a Surrealist automatic drawing, as choices made while listening to the text read aloud. The menu of imagery wanders off on it's own at times, though often starting or ending with an anchor-point in Mekas's diary. This enforced dream-state of juxtaposition feels almost as though he has penetrated our own trails and meanders of thought. Mekas's observations on the paucity of food and the meager rations of meat in a slave labor camp in Kassel births a visual meditation on beets and potatoes, while footage of a mournful, caged gorilla finds it's denouement in a spoken passage about visiting a ruined zoo in postwar Germany inhabited by a lone chimpanzee. Most poignant is Mekas's description of an air raid over the factory where he was employed in a state of slavery. The slave's feelings of joyful excitement at possible freedom and respite from work contradict the natural horror of mortal danger. A seven-minute symphonic movement of explosions and crashes, entirely against a black screen, follows.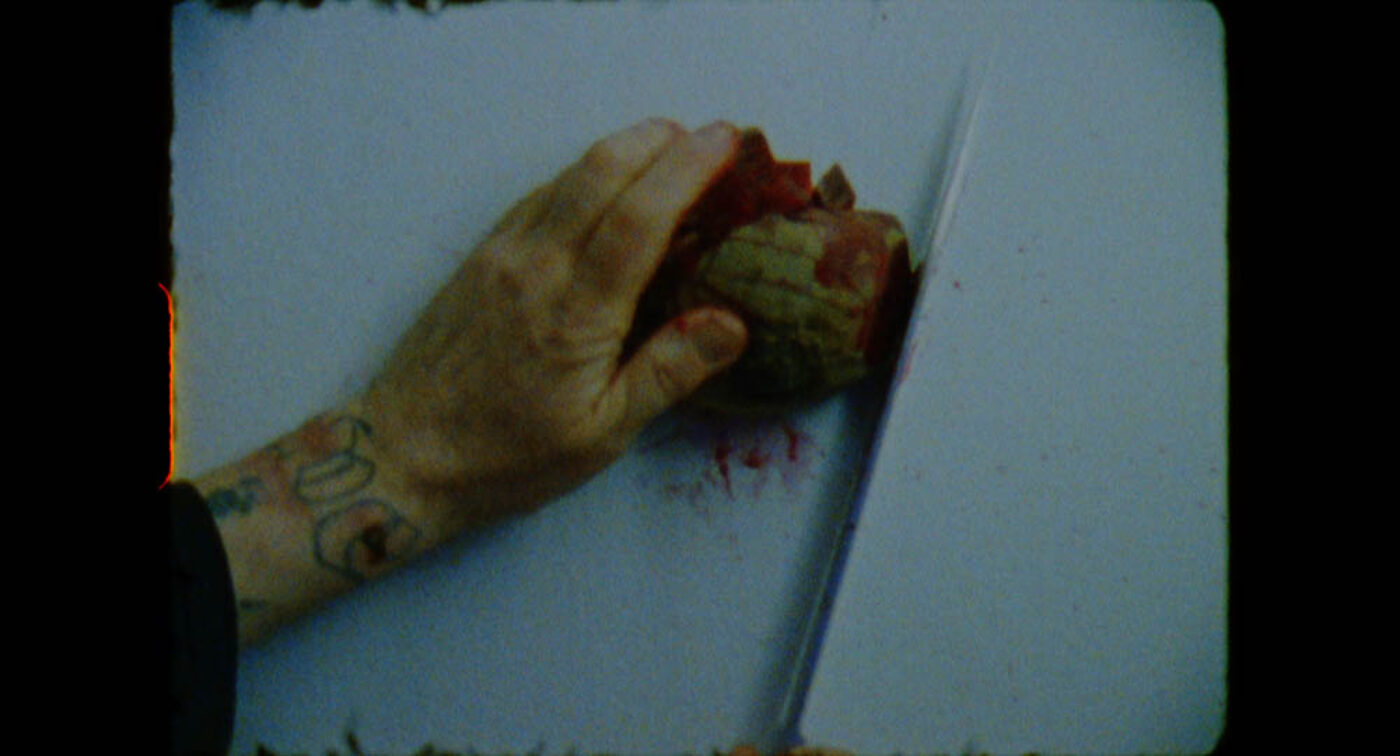 The chronology of the film oscillates back and forth between the time of fear and that of safety. There is no stability—those moments of threat and fear and slavery in Kassel are followed closely by moments of relief working on a delivery truck in Williamsburg, and then once more into the breach: the screen envelops us in velvety oblivion and the voice of Mekas, with its Lithuanian inflection, flows musically along. Parallel to the layers of human tones, sound effects, colors, and images that make Douglas Gordon's film very much a fugue, Mekas's memoir is about raw emotions: fear, hunger, creature comforts, and animal satisfaction; there are no love stories or joyful reunions. It is the perfect base melody for the filmmaker's counterpoint.
I Had Nowhere to Go is part of the "Explorations" slate at the 54th New York Film Festival and runs October 13 and 14, 2016.
William Corwin is a sculptor based in New York City. He has written for Frieze, Art Papers, The Brooklyn Rail, and Artcritical. He also has a regular radio program on Clocktower Radio. His most recent curatorial project is "I, Cyborg" at Gazelli Art House in London, on view through November 12, 2016, and he is curating photographer Conrad Ventur's exhibition "Ivy Nicholson" at The Camera Club of New York this November. He is represented by Geary Contemporary Gallery in NYC.