The Time and Space of Isolation: Diana Thater Interviewed by Joey Orr
A virtual encounter with whale song.

Discover MFA Programs in Art and Writing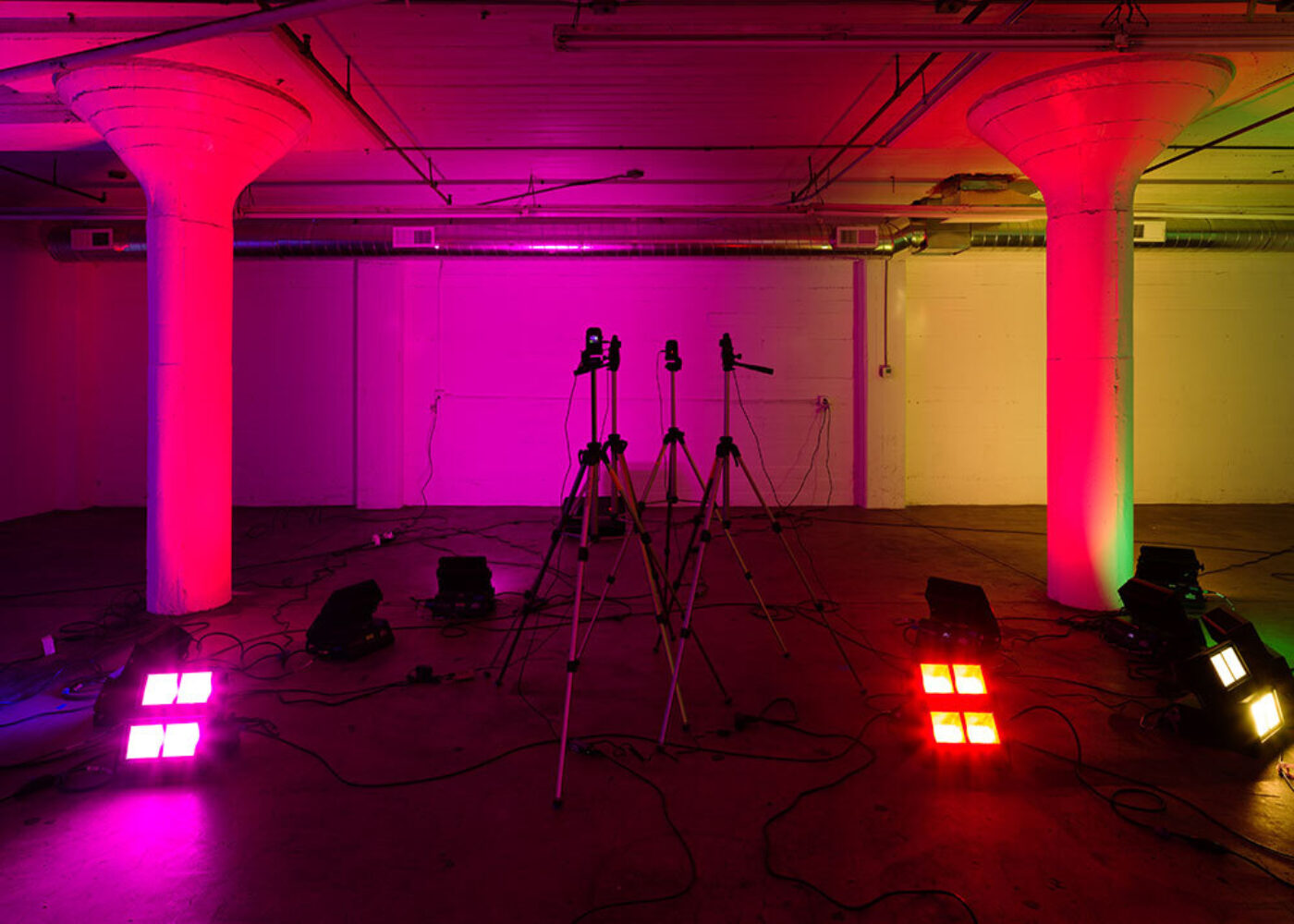 Going into this interview, Diana Thater thought that in one way or another the pandemic would impact the work she was making. She was right. We had a nearly completed interview about an entirely different project when the logistics of traveling and shooting on location became too unsafe to manage. As it turned out, the time and space of isolation we are living through were in deep conversation with another, long-unrealized idea for a piece. And the challenges associated with shooting on location morphed into an emergent creative response, what she describes below as a kind of simultaneity of production and reception that is new in her work.
The last time I saw Thater was in 2016. We were walking through the Streeterville neighborhood in Chicago, and she pointed out some birds perched on the portico of a building, noting their species and what was interesting about their appearance given the time of year. I had not even noticed the birds, but she left me on the corner thinking about the animals with which I shared the city. Thater's body of work prods us to imagine the lives of other species, making connections she sees as critical to all of our survival. Her new work, Yes, there will be singing, conjures an architectural encounter with whale song through live video streaming. For her, even our present moment of isolation is filled with interspecies relation.
—Joey Orr
Joey Orr In Carol Becker's recent essay "The Giant Pause and the New Now," she describes the effects of reduced human activity this way: "The absence of cruise ships and shipping has made the oceans so still that whales can now have more frequent and complex conversations." It made me think of some of the research associated with your new work. Can you describe the subject of this installation and the path that led you to it?
Diana Thater Recent news reports have noted that ocean researchers are able to record much more data right now about the underwater environment than they've ever gathered before. Sound travels especially well in water, but cetaceans, like whales and dolphins who communicate through sound, were more difficult to hear with the noise of navy sonar, seismic surveys, and ships. Now, there is relative silence so we can hear the animals, and, more importantly, they can hear one another.
Silence, and isolation in both time and space, made me think about a male blue whale I read about who scientists originally thought might be deaf because his songs were at a different frequency than any other blue whale they'd recorded. Researchers only know him by his voice; he sings at 52 hertz, so they named him Whale 52. It seems likely to me that Whale 52 cannot understand, nor be understood, by other whales. The wonderful thing about him is that he sings nonetheless.
I always think about how animals know their world. How could we "see" it the way they see it? Could we have a sympathetic response to the song of a whale? Can we imagine knowing the world through sound as they do? Do they sing for their own pleasure and the pleasure of other whales?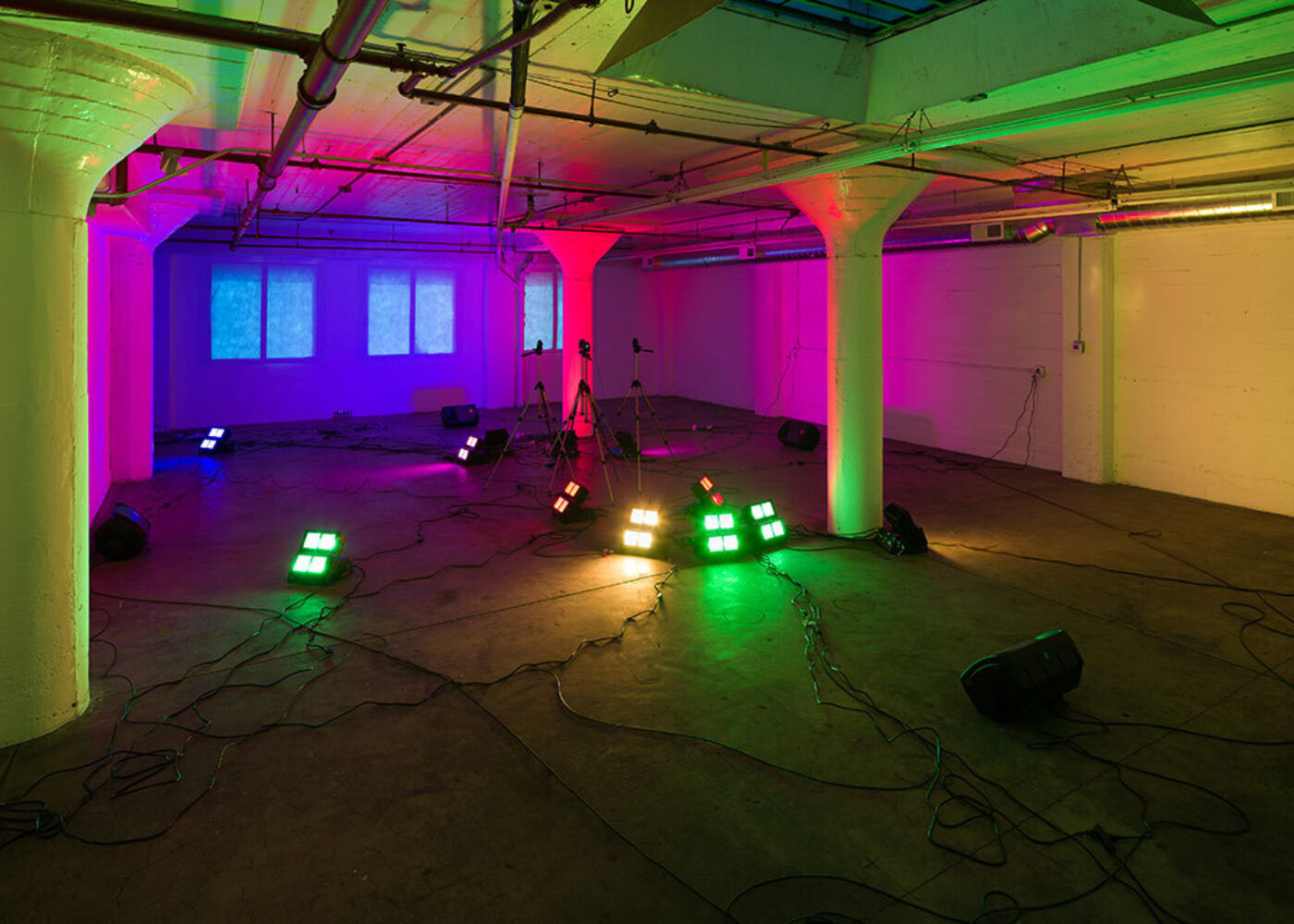 JO You have previously made work with an animal on the verge of extinction, but never about an animal that no one has ever seen. No image exists, in video or any other format, for you to reference in the work.
DT I think it's great that he's never actually been seen by humans. For whales, sound is more important than sight, so seeing him wouldn't necessarily make us know him. We can form a better image of this mysterious whale by listening to him—by thinking about "seeing" him the way others of his kind do. Whales can speak to one another over great stretches of ocean. So, perhaps we should think about Whale 52 through sound and from what feels like far away. We can form an image of him through his song. My idea here, and always really, is to frame the unknown and make it known in some way.
JO Instead of seeing images of Whale 52, we see the sound equipment that emits his song. I've been thinking about the appearance of equipment in your work, which always signifies film and video and all of its support as an equal subject. Can you talk about the very particular experience you have composed of the sound and video apparatus in the space?
DT Everything we know about nature in the twentieth and twenty-first centuries is mediated by technology, like cameras and recording devices. I try to think about mediation in my own work. In order to do that, I have always filmed the entirety of an event. I shoot from all angles, so my crew and all the equipment often appear in the work. This is a 360-degree piece. Unlike my past work with 360-degree installations, China (1995), relay (2006), Chernobyl (2011), this particular piece is not a circle of video projections, but is instead a circle of audio projections and cameras filming the empty room, while theatrical lighting fills the space.
In my work, technology is doubled. You see the camera equipment in the video, and then the projection equipment in the show. In this new work, the shoot is the show. It is a combination of installation and documentation in which you encounter both the event (the sound and color) and the documentation of it (the cameras). The making of the artwork and the installation are simultaneous, and neither is complete without the other.
JO We knew going into this interview that the pandemic might create some challenges for your upcoming exhibition. Can you describe how Whale 52 became the subject of your latest work?
DT My shoot for another project was canceled, so I turned to a work that I'd been hoping to make for several years. It became clear that now is the perfect moment for this new piece, so I devised a strategy for making and showing it. The isolation of Whale 52 seems an apt metaphor for this time and the right work for a show made and viewed by people in isolation.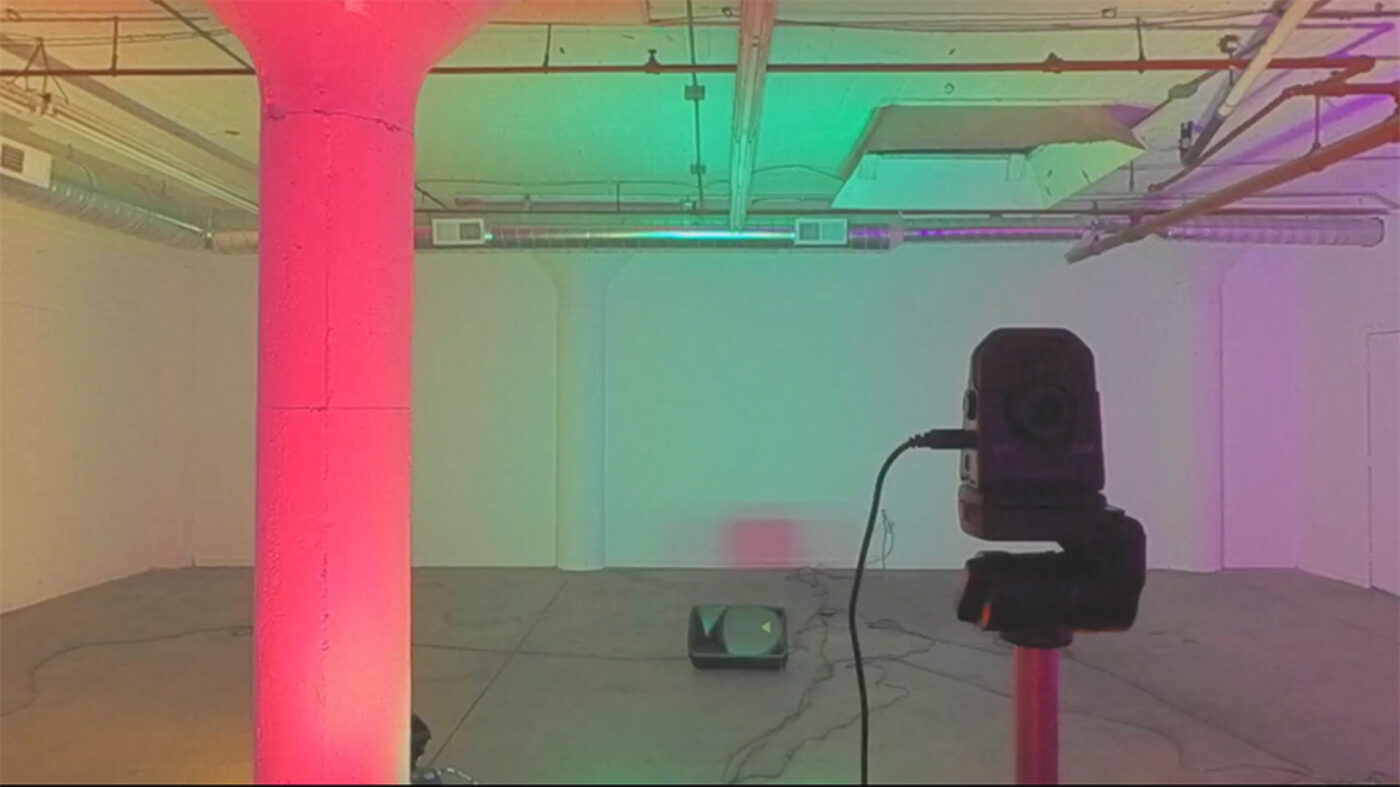 JO The installation is set up in a real space in Los Angeles, but that is not where viewers will encounter it. It will only be accessible by live stream through the gallery's website. The viewer will not be immersed in your work in a physical, architectural space. That is new for you. Since your use of space is always in conversation with the subject of your work, can you talk about the displacement of space here?
DT One aspect of my work, and the reason I utilize the exhibition-space architecture and make it part of the work, is that I want the viewer to feel space. I want to make space a thing that one can experience consciously while being present in it. Color is one of the tools I use to activate the architecture and create another kind of atmosphere, different from the one we know, one in which space feels like a volume. For this piece, I am making a kind of enveloping, palpable space—an ocean of color, which may be a correlative to the way cetaceans hear and thus see their rich world. With installations, I work with the real time and space that you are in. The online world is a different, but no less real, kind of time and space. So having a show that is only a live video feed of a locked-down exhibition becomes a chain of spaces: the unknown distance between you and the any-space-whatever where the actual installation exists; the unfathomable distance between you and the whale; and then the space that you are in while you watch and listen to it, along with the weird space outside your home—pandemic space.
Time is vital to the work as well. A filmmaker has to think simultaneously about the time and space in which they are working. Right now, real time is like no time. We're in a never-ending moment, and we don't know what the future looks like. All we have is the present. To me art is not about the world we have— it's about the world we want. In the absence of a vision of the future, I have made a work that is entirely about the NOW.
Diana Thater: Yes, there will be singing can be viewed via livestream at the David Zwirner website until November 28.
Joey Orr is the Andrew W. Mellon Curator for Research at the Spencer Museum of Art, where he directs the Integrated Arts Research Initiative. He previously was the Andrew W. Mellon Postdoctoral Curatorial Fellow at the Museum of Contemporary Art Chicago where he served as curatorial lead for the MCA's iteration of Diana Thater's midcareer retrospective, The Sympathetic Imagination. He is a founding member of the idea collective John Q.