The Task of the Publisher: Lucas Zwirner Interviewed by Addis Goldman
The Head of Content at David Zwirner discusses art books, design, and a new Romanticism.

Discover MFA Programs in Art and Writing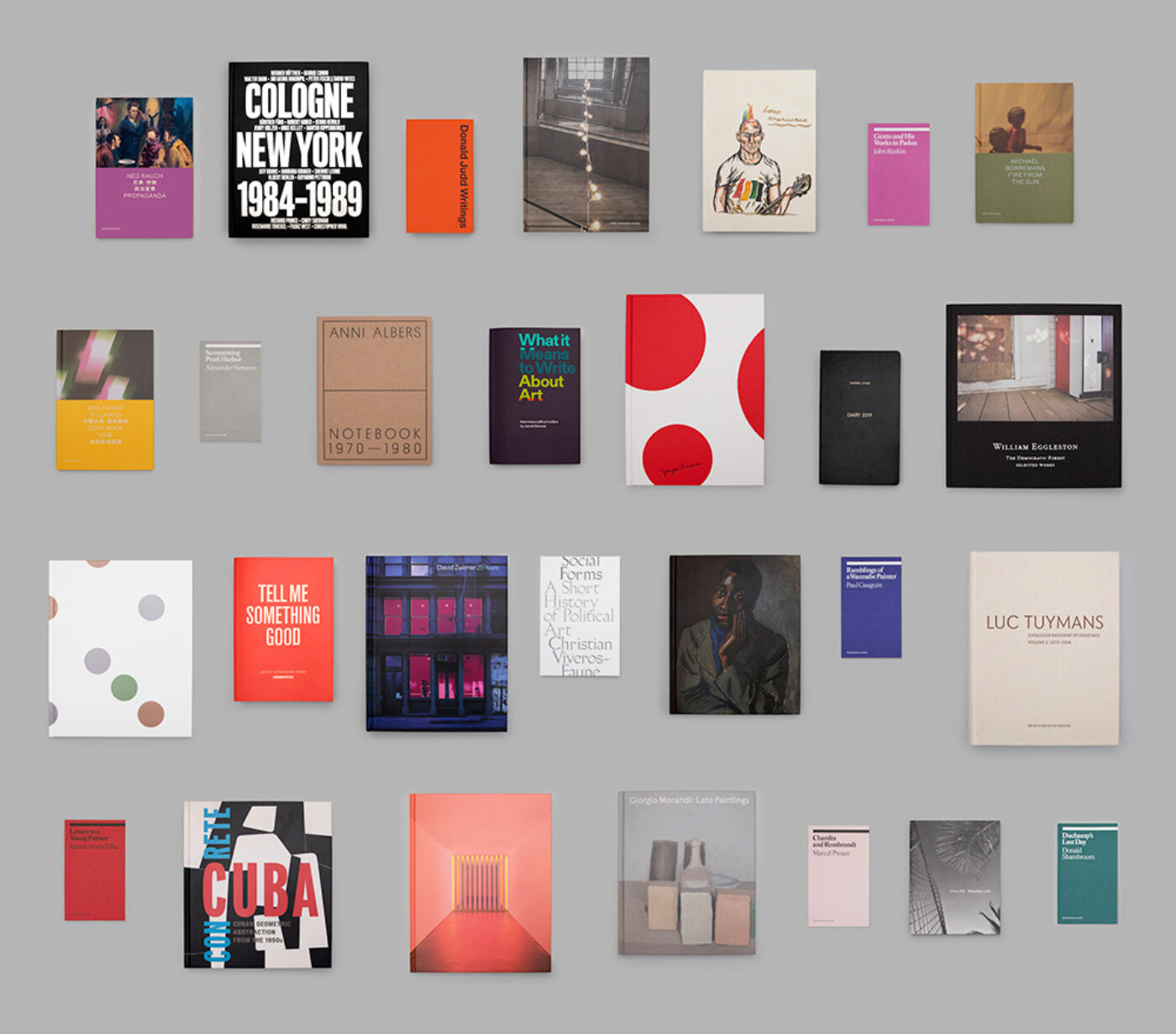 Whether commissioning translations of arcane aesthetic literature or producing weighty catalogue raisonnés, Lucas Zwirner approaches his work with a cerebral enthusiasm for the critical legacies of the gallery's artists and the evolving demands of working at the intersection of visual and literary culture. We spoke in his office on West 20th Street in New York City.
—Addis Goldman
Addis Goldman What are you working on today?
Lucas Zwirner Right now I'm working on Donald Judd Interviews, which comes out this fall. The book is the first compilation of its kind, presenting more than sixty interviews with the artist over four decades. Rainer and Flavin Judd are very environmentally conscious, so this morning I've been having conversations about finding the most responsible way to package all of our books by using nearly one hundred percent recycled materials for shipping, packaging, and printing, which it turns out we mostly do already. I wanted to make sure that for this book in particular—but really for all our books—we aren't cutting corners.
AG Whom do you rely on for the printing services side of publishing?
LZ We work with amazing people, primarily in Italy—Verona Libri and Trifolio. Fabio, the senior colorist for Verona Libri, flew in today to see our current Joan Mitchell show and is doing color correction as we speak. We also have an incredible in-house production manager, Jules, who lives half the year in Italy. So there's a high level of material sensitivity, down to shorthand understandings of inks, chemicals, and minute tonal distinctions between white paper types. This all becomes more important when you have a major distributor and need to make sure all of your books are up to snuff despite higher print runs.
AG You're referring to your recent partnership with Simon & Schuster, yes?
LZ Yeah. Simon & Schuster has become our distribution partner, which is exciting because it really allows us to expand. We'll gain reach, do larger print runs, and publish a wider array of books, including novels, ideally! That said, I'm not as interested in competing over big advances. I want to incubate new, younger talent. But in terms of our new distribution, the joke I've been making is that you will now be able to buy a Zwirner book in an airport!
AG (laughter) Yes, Hudson News. Real international cachet.
LZ I mean, look, if we think it's important to have our Ruth Asawa book at SFO because she was such a hero in San Francisco, then we should! And that's where a great distributor like Simon & Schuster can really make a difference.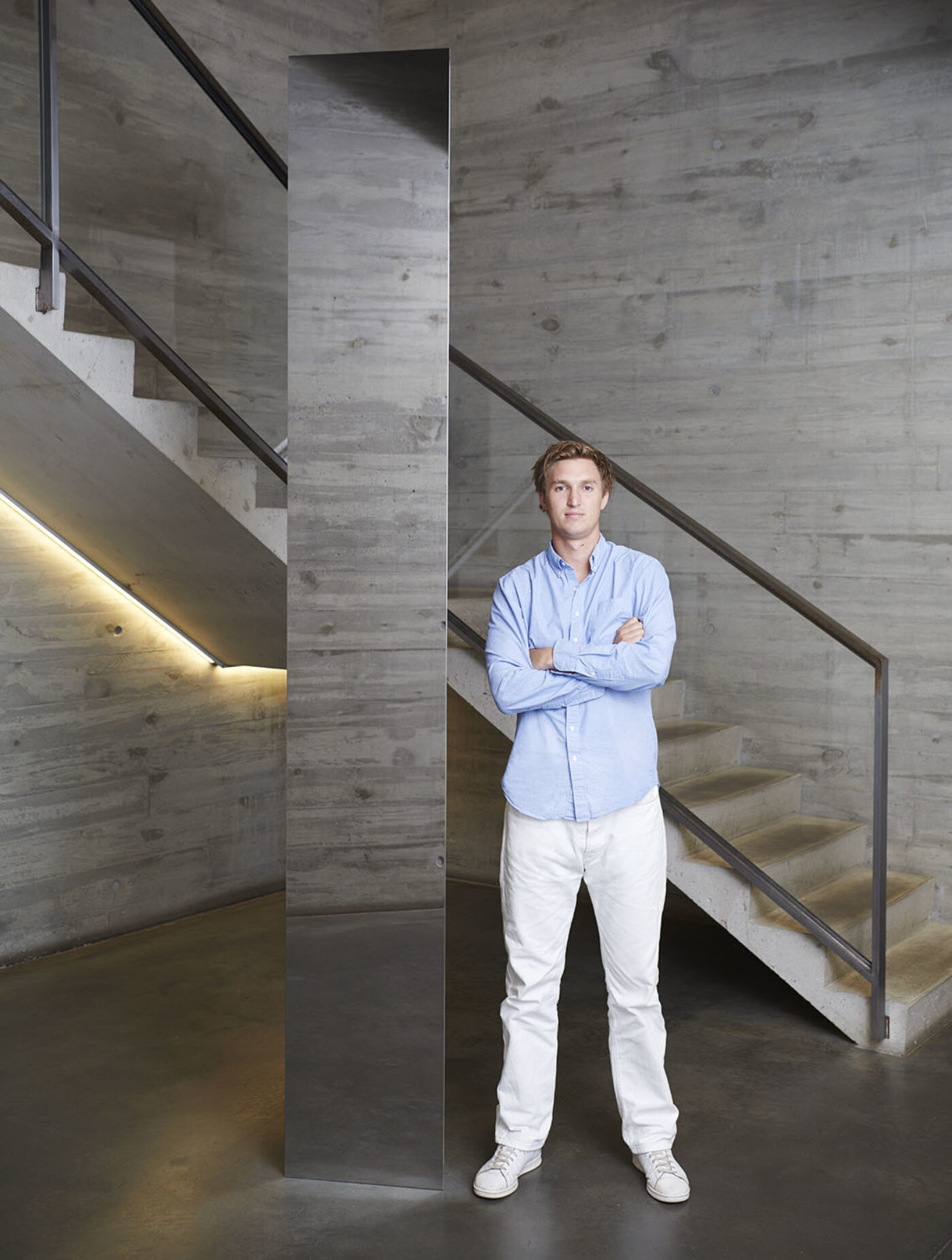 AG I want to briefly go back to Donald Judd Interviews.
LZ The book, which we're co-publishing with the Judd Foundation, really shows Judd as an intellectual sparring partner for artists like Dan Flavin, Frank Stella, and Yayoi Kusama, as well as art historians like Lucy Lippard and Barbara Rose. Judd was so influential as a thinker and critic, and I think this volume will be especially relevant given his upcoming MoMA retrospective. It contains both published and unpublished material, often drawn from obscure sources, like an undigitized German catalogue associated with the Bauhaus. So it's really an act of reconstructing a discourse that Judd was central to.
AG Definitely. And there are provocative aspects of that discourse that are at the bedrock of thinking about Minimalism. Sculpture can be immune to the critique of representation but not to the critique of literal objects, etc.
LZ The art critic Michael Fried famously made an argument against aspects of Judd's work. His argument was against what he called "theatricality," specifically, the idea that you need to be absorbed by artworks instead of being made aware of their objecthood and materiality, because the latter interrupts the feeling of being lost in or transported by art. The last line of Fried's great essay "Art and Objecthood" (1967) is something like, "We are all literalists most or all of our lives. Presentness is grace." But then I always wondered, What really is the experience of looking at a piece by Judd? Pretty absorbing, right? Fried made a powerful theoretical argument that just didn't necessarily apply to my experience of Judd's work.
AG Writings—the companion volume to Donald Judd Interviews, published in 2016—almost looks like a Judd sculpture. It's a real tome. There's this idea that today, given the acceleration of digital experience, there's a renewed interest in the physical experience of the book. Is there something to that?
LZ We're so saturated in digital experience that I do think there's a return to the book, especially books that are designed as sculptural objects, that have a real presence. There's a simplicity to Writings that speaks to Judd's preoccupations: solid colors, one material all the way around, and so on. It looks deliberate. Hopefully, as a publisher affiliated with a gallery, we're uniquely positioned to address some of the questions around book design. For example, No Problem: Cologne/New York 1984–1989, which we published a few years ago, is not as simple; it has such strong typography and graphic identity, and it was very successful. The same is true of our recent Kusama book, Festival of Life. It's the poor interplay between image and text that makes books die as objects. Books need to feel fresh and seductive to compete in a world of handsome consumer objects. I think our ekphrasis series is effective in that respect: it's dedicated to publishing rare, out-of-print, and newly commissioned texts as contemporary and approachable paperback volumes.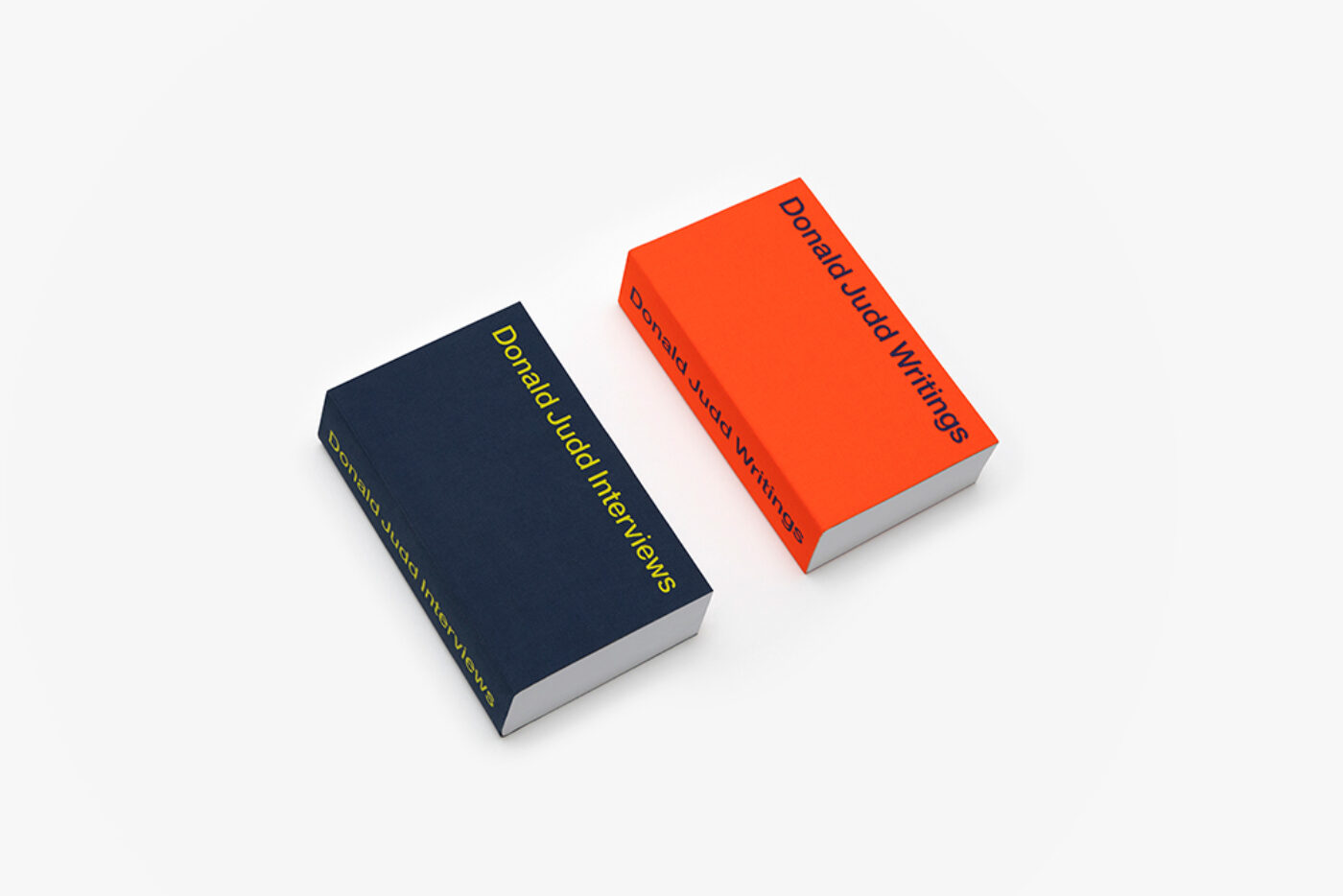 AG Let's talk about the ekphrasis series. Your undergraduate background is partly rooted in nineteenth-century German Idealism and Romanticism, as well as ideas related to the canon, having studied closely with Harold Bloom at Yale. For ekphrasis, you've chosen to revive texts by Rainer Maria Rilke, Marcel Proust, John Ruskin, and Oscar Wilde, among others. These are canonical aesthetic thinkers, in some cases interested in systems of aesthetic morality. With contemporary art criticism being so indebted to postmodern critical theory, do you find some solace in these Romantic projects from the nineteenth century?
LZ In college I started out studying the philosophy of language, which I quickly found out was heavily math-driven. I was interested enough to see it through, but got disillusioned by the detachment of that syntactic approach. I ended up looking for answers about language, not through the philosophy of logic, but through Transcendental Idealism and German Romanticism—through Kant, Hofmannsthal, Fichte, Schelling, the Schlegel brothers, up to Heidegger, and what is now quite strangely called "Continental" writing, even though it comes from many different continents. Looking more to the present, Stanley Cavell is a philosopher I admire. He could write about language and logic in Ludwig Wittgenstein, but also 1940s comedy films and King Lear. He was a composer and pianist, steeped in technical philosophy, but he had a deep aesthetic sense.
AG So your philosophical background aligns pretty directly with the direction of the series?
LZ Yeah, with ekphrasis I'm interested in promoting writers that present something additive, as opposed to criticism or deconstruction. The Psychology of an Art Writer by this wonderful writer Vernon Lee (the pseudonym for Violet Paget), a British supernaturalist poet from the late nineteenth century, is all about questions of mood, interiority, and immediacy, which I find really significant today. A lot of criticism ignores emotive language and feelings—what it actually feels like to experience art or literature.
AG I agree that much of contemporary art writing is indebted to the poststructuralist critical turn. So it's a breath of fresh air to focus on aesthetic writings in which language is at the service of experience.
LZ For me the conclusion here is: What moves you? If you're moved by postmodernism or critical theory, then you should be reading precisely that. I think I'm just less moved by them. I like thinkers who build things—worldviews, languages, systems. There was a time when I was really interested in Athenaeum, a founding publication of German Romanticism that emerged as a response to the Industrial Revolution. We're in a similar moment where art and literature can provide some resistance to the encroachments of technology. I feel that if there's a new Romanticism today, then it needs to reach back to literature that deals with aesthetic experience.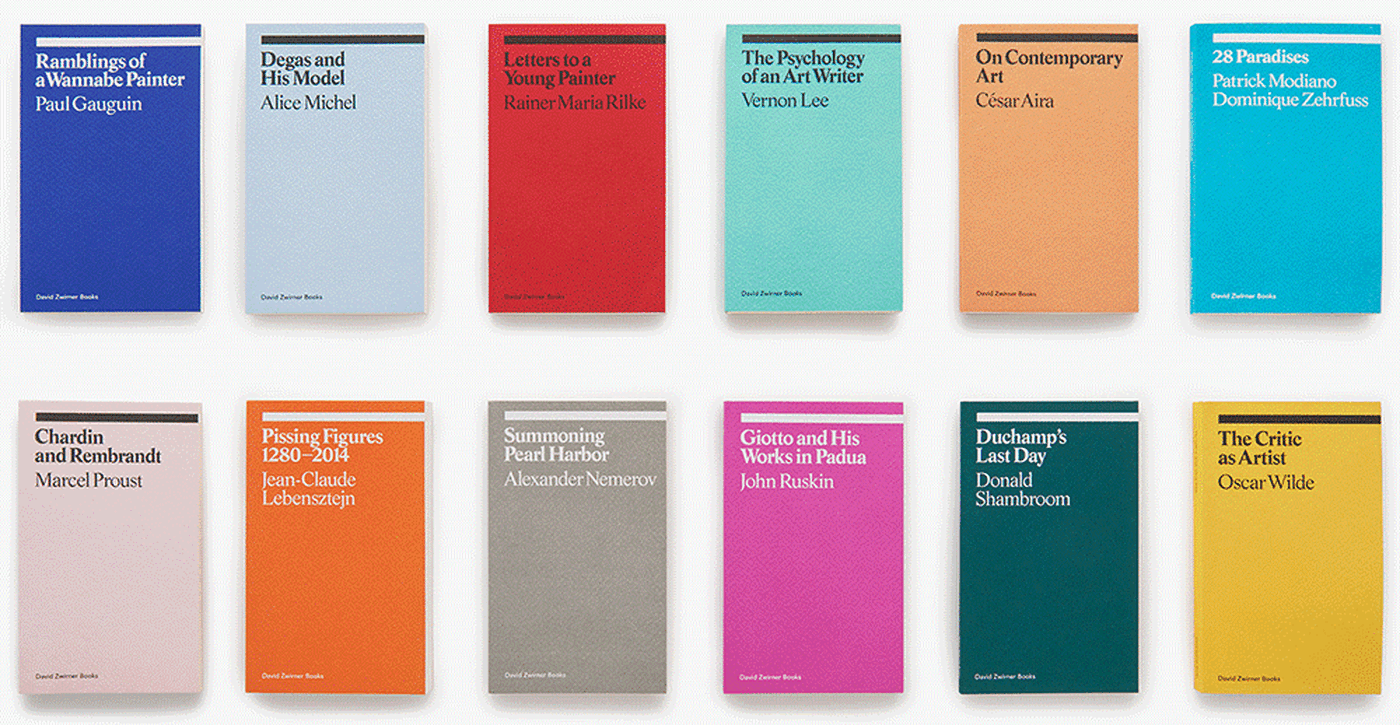 AG I also know that you're a writer. I wanted to ask if you continue writing today?
LZ A German translation I did of a speech by Elias Canetti called "The Profession of the Poet," edited by Joshua Cohen, is coming out soon with Farrar, Straus & Giroux. But I have to say that I go through phases. I want to spend time writing, but then I also feel like publishing is very satisfying. I think, ultimately, with making art, you don't want to force yourself into it. You want it to call you.
Donald Judd Interviews is forthcoming from David Zwirner Books.
David Zwirner Books and the New York Review of Books will host POWER / CULTURE, a four-part series of public talks that will bring together leading writers, artists, and thinkers to explore the role of power within the cultural sphere. The talks will examine the shifting power of the critic, the public, the patron, and the artist, both historically and within today's cultural landscape. Hosted by Lucas Zwirner, Head of Content at David Zwirner, and Daniel Mendelsohn, Editor-at-Large of the New York Review of Books, the talks will take place at David Zwirner's New York galleries. The series will launch on Monday, September 23, and feature panelists Bob Gottlieb, Antwaun Sargent, Manohla Dargis, and Jillian Steinhauer, and will be moderated by Mendelsohn.
Addis Goldman is a visual artist and writer. He holds a BA in Political Science from Colorado College and formerly worked at BOMB.