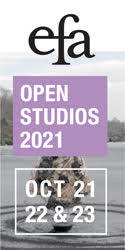 I'm a Swede. I want you to be aware of this from the start because this fact is responsible for the strangest episode of my life, which I want to tell you about now. As I was saying, I'm Swedish, and my name is Erik Hjalmar Ossiannilsson. When I was a young man, in or around 1897, I came to this small Central American country (where I now reside) for the purpose of finding a rare species of the Iguanidae family, which I considered a close relative to the dinosaur. My trip was dominated by such ill fortune, however, that as soon as I crossed the border, I was taken prisoner. I can't tell you why I was arrested; I've devoted many fruitless years trying to figure this out and I don't think there's anyone on earth who can explain it. This country was in a state of war back then and my Nordic features triggered suspicions. Worse still, I couldn't make myself understood since I didn't speak the native language. Anyone can see that none of these reasons alone explains why I was arrested. As I said, it's pointless to try to explain it; simply put, I was arrested.
It was useless for me to point out that I was Swedish, given my poor language skills. The hope that a representative of my country would come and save me from this situation vanished with time. I found out he couldn't help me because he didn't speak Swedish and had absolutely no connection with my homeland—worse, he was well over ninety, sickly, and also under arrest.
In prison, I came to know countless other important citizens who were also arrested quite often: ex-presidents, senators, soldiers, respectable ladies, and bishops. Once, even a chief of police. The arrival of these celebrities, almost always in large numbers, created chaos in the jails: visitors, messages, the mailing of packages, bribes for the guards, meetings, and even escapes. With a constant influx of new prisoners, the situation for those of us who were longtimers was constantly changing. From a somewhat comfortable private cell I'd be put into one filled with one or two hundred prisoners, or in a cell so small that it barely fit one body. Worse, when there were many visitors or the cells were full, I'd be sent to the torture chamber, which was empty at the time since no one was being beaten. What I saw in prison was awful nonetheless—we were so many that they frequently sent us from one cell to another. Personally, I think I've been in all of them.
So that is how I met some of the country's most important people at the same time that I began to learn the language. I kept on insisting I was Swedish with all my heart and soul, until I finally gave up. It was absurd to be imprisoned for no reason, but equally absurd to be released for the sole reason that I was a Swede.
I was in this predicament for over five years. I'd completely given up my claims of Swedish nationality and all hope of being released after the President was reelected. One morning some government officials came to my cell and, surprisingly, asked if I was Swedish. As soon as I said I was, they bathed and shaved me, cut my hair (for the first time ever), and had me put on a suit and tie. At first, I thought the relationship between our two countries had improved; although, oddly enough, all these preparations, especially the suit, led me to suspect that they intended to kill me. This fear dissipated little by little when I realized I'd be meeting the President.
He had been waiting for me. He greeted me with great cordiality, asking me time and again exactly what I had done. Then he asked with great interest if I was from Sweden, and when I answered yes, he added: "So you speak Swedish?" When I said that I certainly did, he gave me a letter written in a feminine script in the language of my birth. He asked if I would do him the favor of translating it (later, I discovered that when the President first got this letter, his staff searched the country far and wide looking for somebody to read it until someone remembered hearing a prisoner in jail screaming that he was Swedish). The letter was from a young woman named Selma Borjesson, asking for a few beautiful gold coins that, according to what she had heard, circulated here. She went on to express her admiration for the President of that exotic nation, and included a picture of herself: the most beautiful woman I've ever seen in my entire life.
The letter's contents and the photo produced in him a great delight. After hearing my translation, he dictated an answer in the courtliest language, offering to send the coins she had asked for even though it was illegal to do so. I translated his words into accurate Swedish, firmly convinced that this unexpected and newly discovered talent of mine would not only lead to my freedom, but might also lead to a job, or at least permission to search for the desired Iguanidae. But I added a couple of words to the President's letter, telling her about my precarious situation, begging that admirable woman to intercede on my behalf.
I was congratulating myself for my shrewdness when, after the President thanked me, I was unexpectedly brought back to my cell. I took off the suit and returned to the awful state in which I had been found. Nonetheless, the days that followed were filled with hope. And sure enough, a few weeks later, I was again bathed, shaved, and dressed in a suit since the desired answer had been received.
As I'd imagined, this second letter included a long paragraph in which she pleaded for my—her countryman's—freedom. Unfortunately, I couldn't reveal that part to the President because he would think I had made it up or he'd discover I had added my own words to his letter. I'd be put to death for my insolence. So I skipped the paragraph asking for my freedom and added a couple of amorous words to the President. I embellished his answer to her, taking advantage of the occasion to dismiss her romantic notions about the President, letting her know what kind of a man he was.
From then on, the young woman wrote more frequently, each time showing greater interest in my predicament. This led to more baths, shaves, and black suits, which somehow diminished my humiliation and increased my hopes of being freed. I grew more comfortable with each letter she wrote to the President. I must confess that during the tedious, unbearable intervals between letters, thoughts of my freedom and of my beautiful possible savior stayed with me day and night. I became so obsessed that I confused everything—finally, I didn't know whether I desired her more than my own freedom, something I told her about while the President composed his letters. To put it simply, I was in love and felt the unending pleasure of knowing that my love was being returned. But to my shame, the President was also in love, deeply in love, and what was worse, I had been the cause and abettor of that love, leading him to think that the letters on which my own life depended were written for him.
During my lengthy, agonizing imprisonment, I spent my time composing the next letter the President would read (I became indispensable, since he didn't want me to read the letter and translate it, but to translate it as I read it). And perhaps because he didn't trust me, or for his own pleasure, he'd make me read each letter three or four times. And since he responded to my words of love, carefully polishing and sharpening each of his sentences, forcing me to embellish the beauty and poetic flourishes of the Swedish language with a few verses of my own invention.
To lengthen these letters, I asked the President countless questions about his country's history, customs, and politics to which he responded with great fervor. And so he began to compose even longer letters, mostly describing his government and the affairs of state, with increasing confidence. He would then ask for the advice and opinion of his beloved. So from my filthy jail cell, I eventually had the fate of his country in my hands, without anyone, not even the President, knowing about it. In this way, I allowed exiles to return and had sentences commuted and many prisoners freed without anyone thanking me.
One of my greatest pleasures in composing his daily letters was the chance to gaze again upon her photo, which the President took out time and again to inspire him. I asked her to send more photographs, but as you can imagine, they all ended up in the President's hands. My revenge was the countless expensive gifts he would send to her in my name.
But as my love increased, a new worry developed: the huge pile of letters on the President's desk recounted in great detail the history of my romance with her. He was barely mentioned in these letters, and only then merely to insult him. In each of these love letters my death sentence was, so to speak, executed.
The subject of my freedom—in addition to my love—was the main topic of our discourse, as you can well imagine. We were constantly making all sorts of plans for my escape, imagining all kinds of schemes. At one point, I refused to translate new letters unless I was set free, but that only resulted in my being given just bread and water. This, together with the huge punishment of not being able to read her indispensable letters, broke my will. My condition of surrender was that I required that I be shaved, bathed, and dressed nicely every day, not just on the days a letter was received, which was not only impractical but humiliating. But I wasn't given even that.
Later, my beloved suggested visiting the President to ask for my freedom (the President would support this proposal, since he had insisted she visit for years). But I blocked this ploy because I knew I would lose her forever. So I suggested that another beautiful woman come in her place to plead for my release. But it was now my love's turn to say no, arguing that it was too risky and difficult to find such a volunteer. Another suggestion, which we almost took up, was to protest my imprisonment with the Swedish government until we succeeded in getting them to break off diplomatic relations. But I made her see that such an action would merely halt our correspondence and lead, inevitably, to my death. I preferred efforts to improve relations between our countries, which had been deplorable until then. But she rightly argued, "How can you convince the Swedish government to improve relations with a country that arrests one of its own citizens?" The worst possible ploy came from a lawyer friend of hers who offered to get me extradited by claiming I was a criminal, not realizing that the President would then have the right to kill me at once.
In the meantime, another worry came to light: day by day I became a bigger security risk for the President because I knew all his secrets, which put me in greater danger. Yes, his growing love was my greatest weapon—he wouldn't kill me as long as he needed me. But at the same time, I knew that the services I performed would make it even more difficult for me to win my freedom. The hope that another compatriot of mine would appear became a new fear since any Swede could read the letters and discover I was a fraud.
This is the position in which my beloved and I found ourselves, busy in preparing a new and better plan when, suddenly, the thing I most feared and which I had tried to avoid came to pass: the President fell out of love. Worse, his falling out of love was not gradual but sudden; it didn't give me a chance to prepare myself for it. The letters that arrived were now simply thrown into the trash, and I was no longer brought in to read them. Sometimes, I was asked to read him a letter more out of curiosity than anything else, which he'd then answer in a short, clipped manner trying to end the affair. I put all my mortal, desperate sorrow into the few lines I wrote back. The few letters of hers that the President gave me revealed the tenderest, most affecting, and most passionate words a woman has ever offered a man. But I was such a failure at reading that I often stopped mid-sentence. The worst part was her rebukes for having delayed my responses. She was so much under the veil of jealousy that she even accused me of no longer being imprisoned, implying that, perhaps, I'd never even been in jail. I wasn't dressed to go see the President when a guard read me her last letter, in which she broke off our engagement once and for all. She and my hopes of being freed—everything had come to an end. The last heartbreaking words of Selma Borjesson had been written.
A pen and a few sheets of paper were left in my cell, perhaps in case I had to write one final letter. I don't know why the President hasn't killed me, maybe because he's grateful for what I did for him or because he might need me if another Swedish woman writes to him. Or maybe he's simply forgotten about me. I don't know if Selma Borjesson, my beloved, has continued to write, or if she, too, has forgotten about me (I sometimes think about the frightful possibility—a result of being locked up in a cell—that perhaps she never existed at all, that this whole plan was hatched by an enemy of the President).
More than four years have gone by. Once again, I've lost hope that the President's term will end since he's been reelected again. So I've decided to use the pen and paper to tell my story. I'm writing in Swedish in case it ends up in the President's hands. In the remote chance a fellow countryman of mine ends up reading these pages, I beg him to remember Erik Hjalmar Ossiannilsson, if I am still alive.
Translation by David Unger
Ernesto Cardenal is a Nicaraguan poet, revolutionary, Roman Catholic priest, and the author of fifteen books of poetry, the latest in English being Pluriverse: New and Selected Poems (New Directions, 2009) and The Origin of the Species and Other Poems (Texas Tech Press, 2011). Cardenal served as Nicaragua's Minister of Culture from 1979 to 1987. "The Swede" is the only work of short fiction he has published.
Guatemalan writer David Unger is the author of five novels, including The Mastermind (Akashic Books, 2016). He has translated Rigoberta Menchú, Silvia Molina, and many other authors. In 2014, he received Guatemala's 2014 Miguel Angel Asturias National Literature Prize for lifetime achievement. He lives in the United States.
Originally published in
Featuring interviews with Lynda Benglis, Roe Ethridge, Becca Blackwell, Antonio Campos, Robert Greene, Angie Keefer, Liz Magic Laser, Laura Kurgan, China Miéville, Michael Palmer, and Rosmarie Waldrop.