The Strange and the Mundane: Torbjørn Rødland Interviewed by Osman Can Yerebakan
Photographs that make you look twice.

Discover MFA Programs in Art and Writing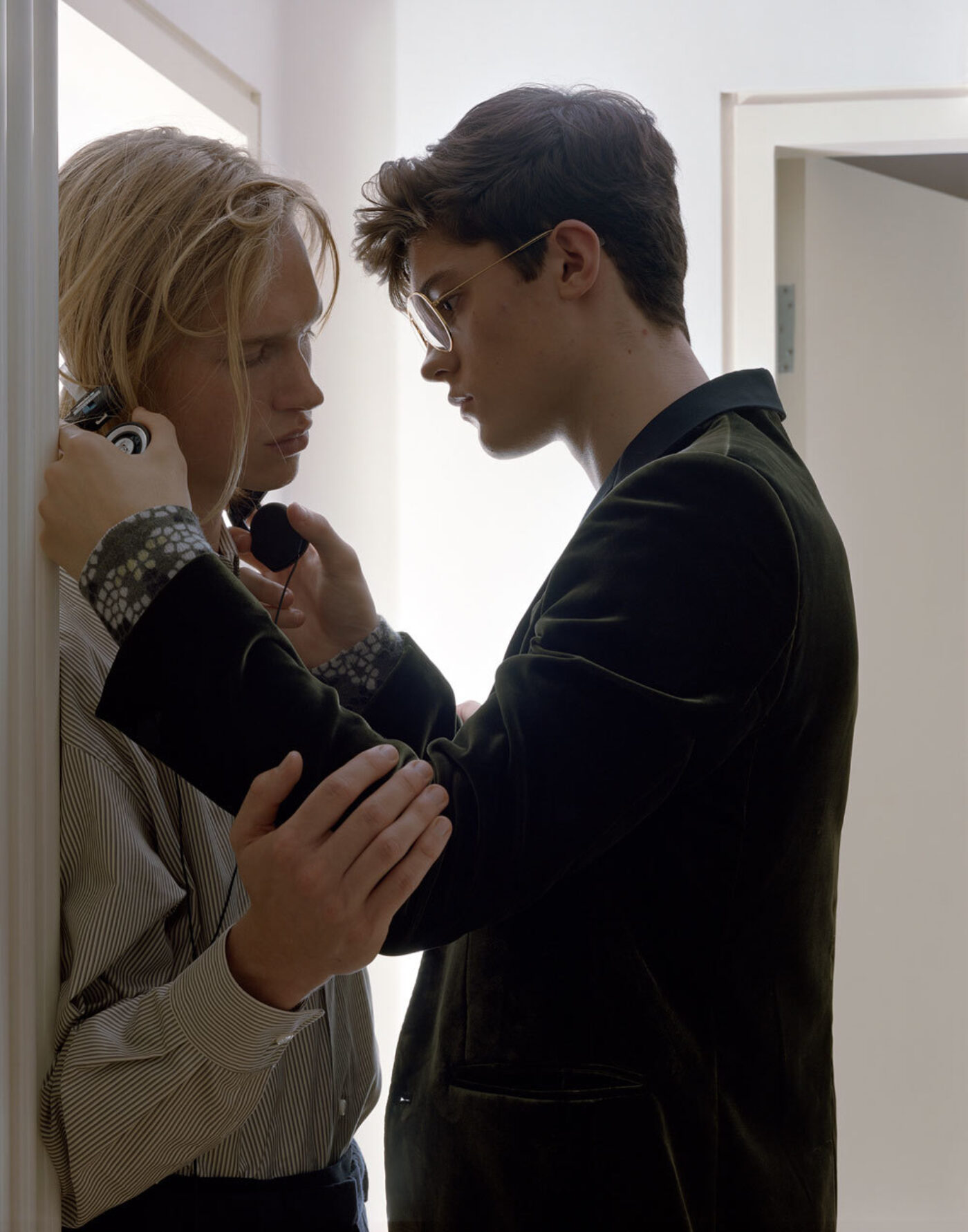 In his photographs of sun-filled Los Angeles interiors or flora-dense backyards, Norwegian-born artist Torbjørn Rødland flirts with his viewer by contrasting clinical level hygiene with elements of contamination and excess. At first, seductive models of irresistible charm engage with fetishized objects or one another amid desirably impeccable atmospheres. However, Rødland veers away from safe territories with eerie accents he incorporates into his enigmatic visual narrative. The artist's current exhibition, Backlit Rainbow, at L.A.'s David Kordansky Gallery furthers Rødland's two-decade-long venture into complicating the border between the familiar and the eerie. The artist answered my questions over the phone while preparing for his exhibition with the gallery.
—Osman Can Yerebakan
Osman Can Yerebakan Your images balance theatricality with candor. They insist on ingenuity, while simultaneously looking staged. How does mis-en-scène come into fruition?
Torbjørn Rødland One of the things I don't like about 1980s staged photography is that it clearly presents itself as staged, probably to separate the viewer from the idea that photography necessarily reflects reality. I'm drawn to hinting at a little more breadth of life; however, I can't wait for something miraculous to happen in front of my camera. I still set the stage, but aesthetically I have certain ideals for what a photograph should look like. There is always a balance to being excessive or minimal, and it becomes problematic if a concept goes too far on either end. I try to balance this duality in a fashion, which may be a little different than other photographers.
OCY Do you work with narrative sketches to provide the cinematic effect? Is improvisation an option?
TR I don't plan my images as strictly as a director does for a film, yet I examine possibilities of putting two elements together or combine one object with a certain body part, which becomes a sort of improvisation. Sometimes, I have a clear idea for where I want to go. I made Between Fork and Ladder, my first film in eleven years, in a similar way where I focused on separate elements I find fascinating without necessarily knowing how to tie them together. When united, they looked much more scripted and planned than they actually were. I learned early on to trust my intuitions on certain aspects and details about the casting choices or props both in this new film and my photographs.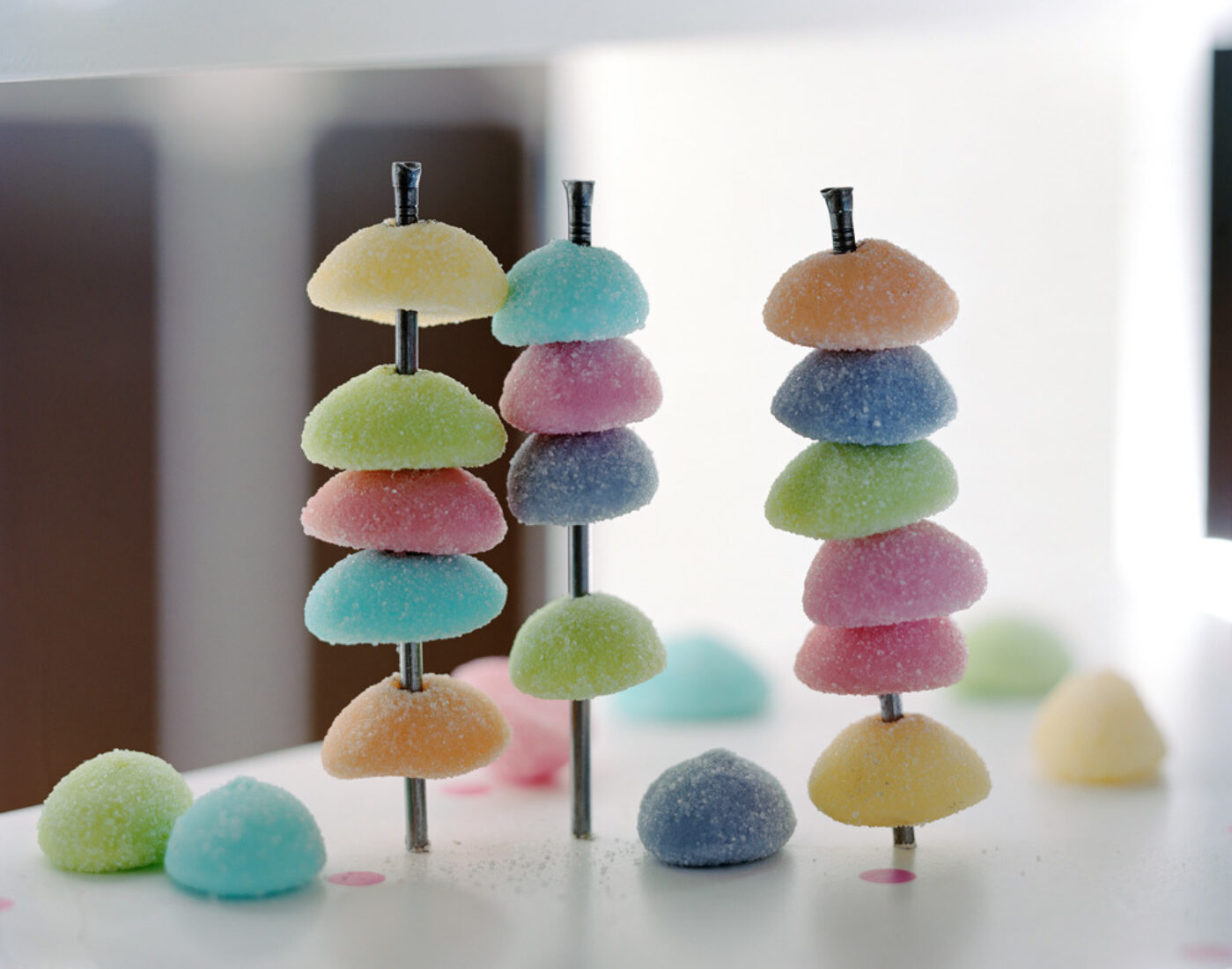 OCY How do you cast your models?
TR There is not one way anymore. I am very open to different methods that can either be through high-end casting agencies or low-key platforms like Instagram. I even meet people I want to photograph at art openings or friends of friends introduce them. There have also been times when people also contacted me.
OCY You attribute sensuality to mundane, inanimate objects, either by adding corporal elements such as hair, or by having your models touch them. The Serpentine Gallery survey was aptly titled The Touch That Made You. How does your approach to the subject change between live models and everyday objects?
TR What you mentioned is definitely one way to interpret the survey's title. I am interested in accentuating the tactility of surfaces to make them desirable to touch. That's a way to move on from what I saw as the limitations of conceptual art or theory-driven art by bringing back these sensual, erotic, but also psychological qualities.
OCY In my opinion, one of your most striking works is Midlife Dilemma (2015) in which a statuesque young man lifts up an older one by his collar and pushing him against the wall. The elder man carries a shameless expression on his face, while the young ogles the viewer. There are various assumptions about the scenario, but I am curious if you'd ever explain a photograph.
TR I very seldom aim to convey one meaning through a photograph. An image should not be one hundred percent of its meaning; however, a meaning can emerge by just pulling viewers away from what they're used to seeing. The viewer's individual experience is another important factor, what lives they've led and other photographs they've seen. Of course, there is the meme take on the respective photograph, which is some kind of a sugar daddy joke. On social media, people commonly prefer this reading of the image, because it's a fun one. Looking at the resulting image, I realized the young model is just as much younger than me as the elder model is older than myself. This way, the work also became a discussion of different stages of my life from a personal angle. The question of how the young prepares for later years of life all of a sudden became a component of the image.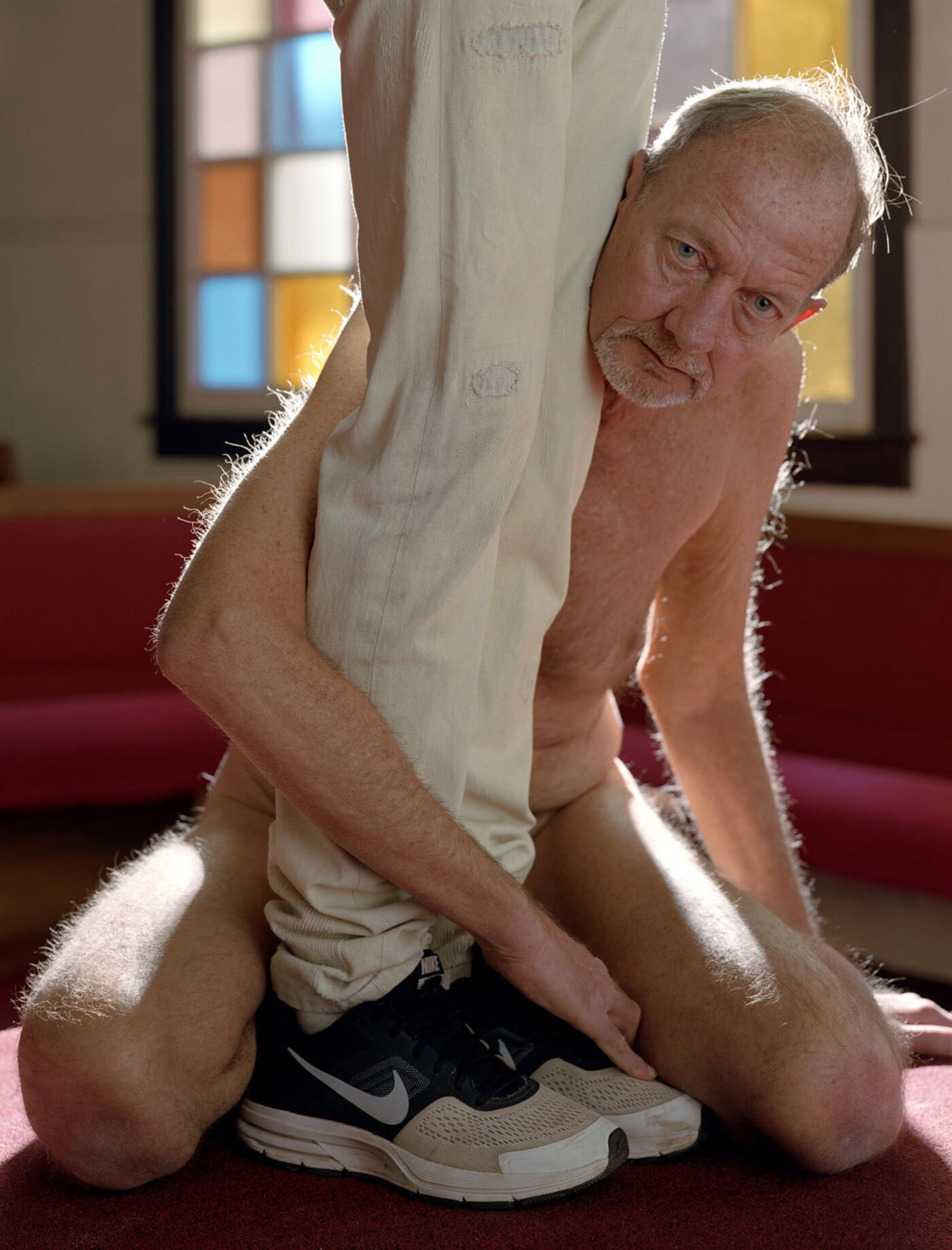 OCY Speaking of opposites, dichotomy is a common element in your work with your depiction of beauty and decay or desire and disgust.
TR Yes, it's common to see two figures who are opposite aspects of one person or idea. Think of typical Hollywood action movies where the superhero and the villain are two opposite symbols within the same force. They basically raise questions about how to live your life or which temptations to pursue—my images often contain that duality. 
OCY Besides being a casting source, how has Instagram influenced your practice at this point?
TR I started in the early '90s, so I had already amassed a certain catalog before social media and during other changes of image culture. It does take away some of the allure, for sure. However, I don't think Instagram really changed what I do. Photography might be harder than any other art form, and that's partly because—on another level— it's so easy. Looking at endless Instagram feeds, one sees that only very few have something noteworthy, but I am also interested in how images are shared, hash-tagged, or commented on—all the flimsy language surrounding and interconnecting lifestyle and popular photography today.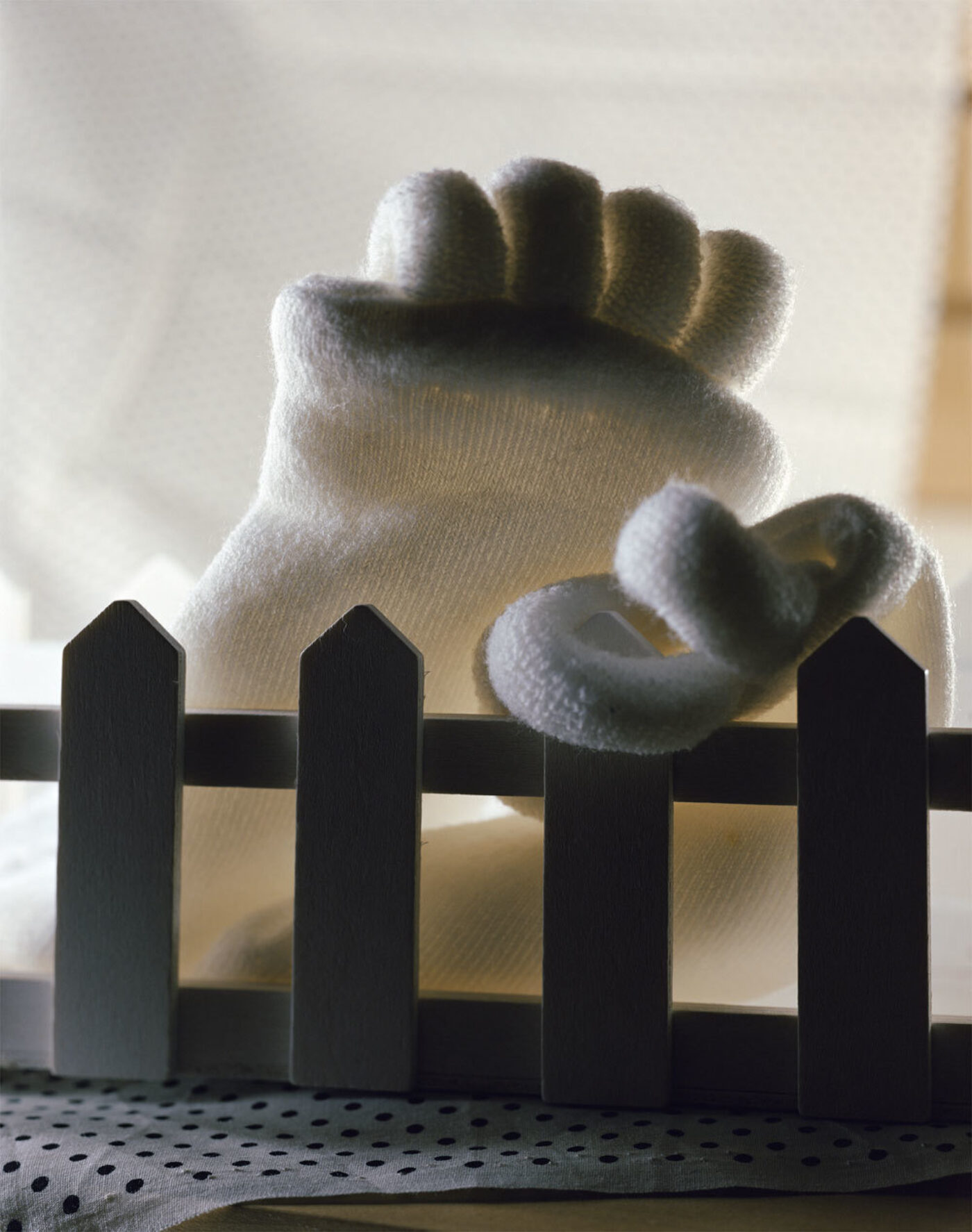 OCY What attracts you about living in Los Angeles as a Northern European? Is that cinematic plasticity the main reason?
TR As someone who's still excited about living here, I might not even be conscious of its reasons. Unlike New York where I lived for a year, Los Angeles is a difficult place to visit if you don't know where to go; everything is layered. Deciding to live here was an elimination process after trying to live in various cities. There was always something wrong with every place. If I wanted to stay in Paris or Tokyo, for example, language was a barrier. The mixture between urban and nature is similar to my hometown in Norway. This is a very urban city, yet it can become very rural all of a sudden with cars and birds of prey existing together. I find peace in that.
OCY Does using an analog camera help you build a certain connection with your models?
TR There's an interesting point, which is that none of us can see the image during the session. It's something I am used to. When experimentation is going on, I don't know what will end up happening with the camera. I like reaching images different than what I had in mind, since I can't check and correct them for something more proper. That possibility for failure is very productive for pushing me to images that I might not have made consciously. Double exposure also accentuates these unforeseeable results.
Torbjørn Rødland: Backlit Rainbow is on view at David Kordansky Gallery in Los Angeles through July 7.
Osman Can Yerebakan is a New York-based art writer and curator. His writing has appeared in New York Times: T Magazine, Village Voice, Brooklyn Rail, GARAGE (Vice), Galerie Magazine, Elephant Magazine, Cultured, ArtSlant, ArtAsiaPacific, Art New England, Art Observed, and elsewhere.