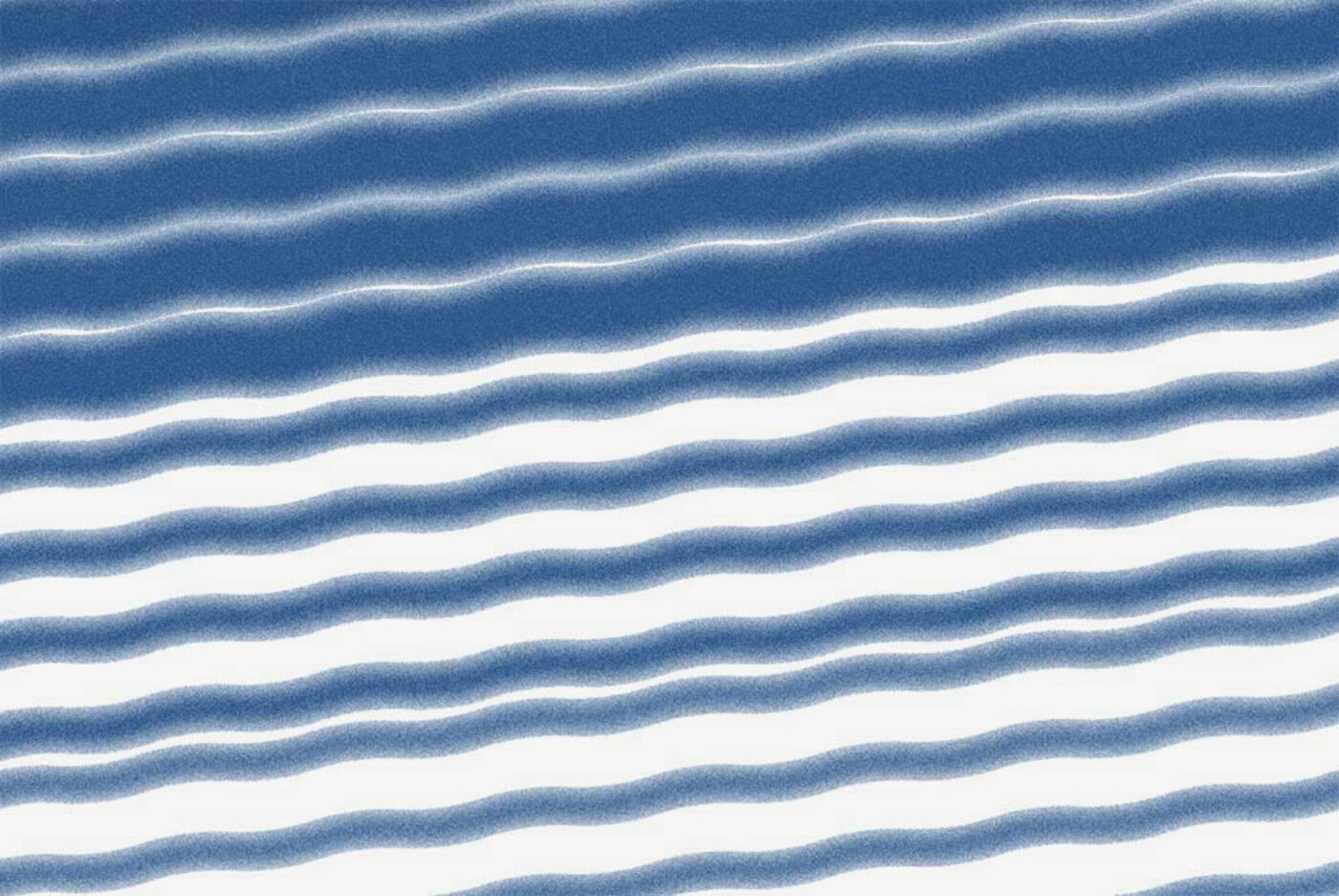 Translated by Victoria Cóccaro & Rebekah Smith
Sudden, recombinant abbreviations and looping queries make up the rou of alch by Buenos Aires-based author Pablo Katchadjian. What follows is an excerpt from this book-length poem, which is the third release from Señal—an ongoing series of contemporary Latin American poetry publications produced collaboratively by BOMB, Libros Antena Books, and Ugly Duckling Presse. Katchadjian—along with authors Florencia Castellano and Luis Felipe Fabre, and translators Stalina Emmanuelle Villarreal, Victoria Cóccaro, Alexis Almeida, John Pluecker, and Rebekah Smith—will be reading at the King Juan Carlos I of Spain Center at NYU on October 13 and at The Poetry Project on October 14, 2016.
I don't want them to leave so I give them all I have
the buc and the rou
the inf and the cont
that's to say
concepts and materials
with those two things they could make anything
and would even see their shadows grow
—-
and so for this I do what I can with what I have
and the wighte bugget appears
that could be a wigghet
that's to say
infinite variations in the contemplating
or
inf vars in the cont in order to arrive at the infinite
if they understand it they'd understand it
and that would only be if they accepted it
if they accepted it they'd understand it
—-
the concepts and the materials
conc and mat
make building a house possible
that would be the disaster in the middle of all of this
I'd give that to my friends
conc and mat to make a house
because of this I ask them that
they stay with me and not leave
although something in all this I do bothers them
—-
for example abbreviating
in one way it's unfortunate
but at the same time it pleases and amuses my friends
that's all I ask
and for that I give all that I have in my brain
—-
what I ask my friends
is that they'd stay with me through all of this
I've already said it
now they can follow the rou
with their gaze on the inf of the horizon
because meanwhile they forgot to watch where they're going
—-
who's there?
the kids?
there they go
they're seated on the buc
to contemplate the contemplating
—-
conc and mat are useful for building a house
where all my friends could live
and all the pieces
come from my brain
I have what I have so they'd stay with me
—-
and the kids?
has their house come to an end?
conc and mat are useless to them
they continue on that route and wait for more of the same
—-
who's going to use the mat to build the missing house?
I trust my friends
they know how to wait
with their eyes they survey the rou
they put the kids to work because they want the house I promise
—-
the kids are filling baggs with water
and use the glasses to move the mat
all that they'd learned they're using now
my friends relax
they watch the rou and take over to make the conc work
in the background is the infinite on the horizon
—-
it's to be here no matter what
do my friends understand that?
yes
that's why they make the house with the kids
my friends understand it
and if they could
the kids would understand it
—-
they want a surprise
that could be the finished house
they fill bags with glasses and inflate the walls
soon it all collapses
—-
they use half their brain to watch the rou
and the other half is used for the alch
which half is best?
it's unknown
but it would be easy to know it if they knew it
—-
half a brick from each half of the brain
and the brain of the kids would be
that half brick
which half is best?
they wouldn't know even if someone told them
—-
I ask my friends to stay with me
I give them more conc
half of a brain would be enough
I give them more mat
and they make the kids work with half of a brain
if I don't convince them I should give them a surprise
but I don't have it
I have what I have so they'd stay with me
—-
it's made with effort
and neither goes nor leads to any place
no route
no mountain valley
that's to say
no snowy landscape
el cam del alch
no quiero que se vayan y por eso les doy todo lo que tengo
el bald y el cam
el inf y el cont
es decir
conceptos y materiales
con esas dos cosas podrían hacer cualquier otra
y hasta verían sus sombras crecer
—-
y por eso también hago lo que puedo con lo que tengo
y aparece el valde vlanco
que podría ser valnco
es decir
infinitas variaciones en el contemplar
o
inf varc en el cont para llegar al infinito
si lo entienden lo entenderían
y eso sólo sería si lo aceptaran
si lo aceptaran lo entenderían
—-
los conceptos y los materiales
conc y mat
permiten hacer una casa
que sería el desastre en medio de todo esto
eso les daría a mis amigos
conc y mat para hacer una casa
por eso les pido que
se queden conmigo y no se vayan
aunque alguna cosa les moleste de todo esto que hago
—-
por ejemplo abreviar
por un lado es lamentable
pero a la vez alegra y divierte a mis amigos
eso es todo lo que pido
y para eso doy todo lo que tengo en el cerebro
—-
lo que les pido a mis amigos
es que se queden conmigo mientras dura todo esto
ya lo dije
ahora se puede seguir por el cam
con la mirada en el inf del horizonte
porque entretanto olvidaron mirar por dónde van
—-
quiénes están?
los hijos?
allá van
están sentados en el bald
contemplando el contemplar
—-
conc y mat sirven para hacer una casa
en donde podrían vivir todos mis amigos
y todos los elementos
salen de mi cerebro
lo que tengo es para que se queden conmigo
—-
y los hijos?
ya tienen la casa armada?
conc y mat no les sirven para nada
siguen por ese camino y esperan más de lo mismo
—-
quién va usar el mat para hacer la casa que hace falta?
confío en mis amigos
ellos saben esperar
recorren con la vista el cam
ponen a los hijos a trabajar porque quieren la casa que prometo
—-
los hijos están llenando volsas de agua
y usan los vasos de vidrio para transportar el mat
todo lo que aprendieron lo están usando ahora
mis amigos descansan
miran el cam y se encargan de hacer funcionar el conc
de fondo está el infinito en el horizonte
—-
es estar acá como sea
lo entienden mis amigos?
sí
por eso hacen la casa con los hijos
mis amigos lo entienden
y si pudieran
los hijos lo entenderían
—-
quieren una sorpresa
que sería la casa terminada
llenan bolsas de vidrio e hinchan las paredes
al rato todo se derrumba
—-
usan una mitad del cerebro para mirar el cam
y la otra mitad les sirve para el alch
qué mitad conviene?
no se sabe
pero sería fácil saberlo si ellos lo supieran
—-
medio ladrillo de cada lado del cerebro
y el cerebro de los hijos sería
ese medio ladrillo
qué mitad conviene?
no lo sabrían ni siquiera si se lo dijeran
—-
les pido a mis amigos que se queden conmigo
les doy más conc
medio lado del cerebro alcanzaría
les doy más mat
y hacen trabajar a los hijos con medio lado del cerebro
si así no los convenzo debería darles una sorpresa
pero no la tengo
lo que tengo es para que se queden conmigo
—-
se arma con esfuerzo
y tampoco anda ni lleva a ningún lado
ningún camino
ningún valle de montaña
es decir
ningún paisaje nevado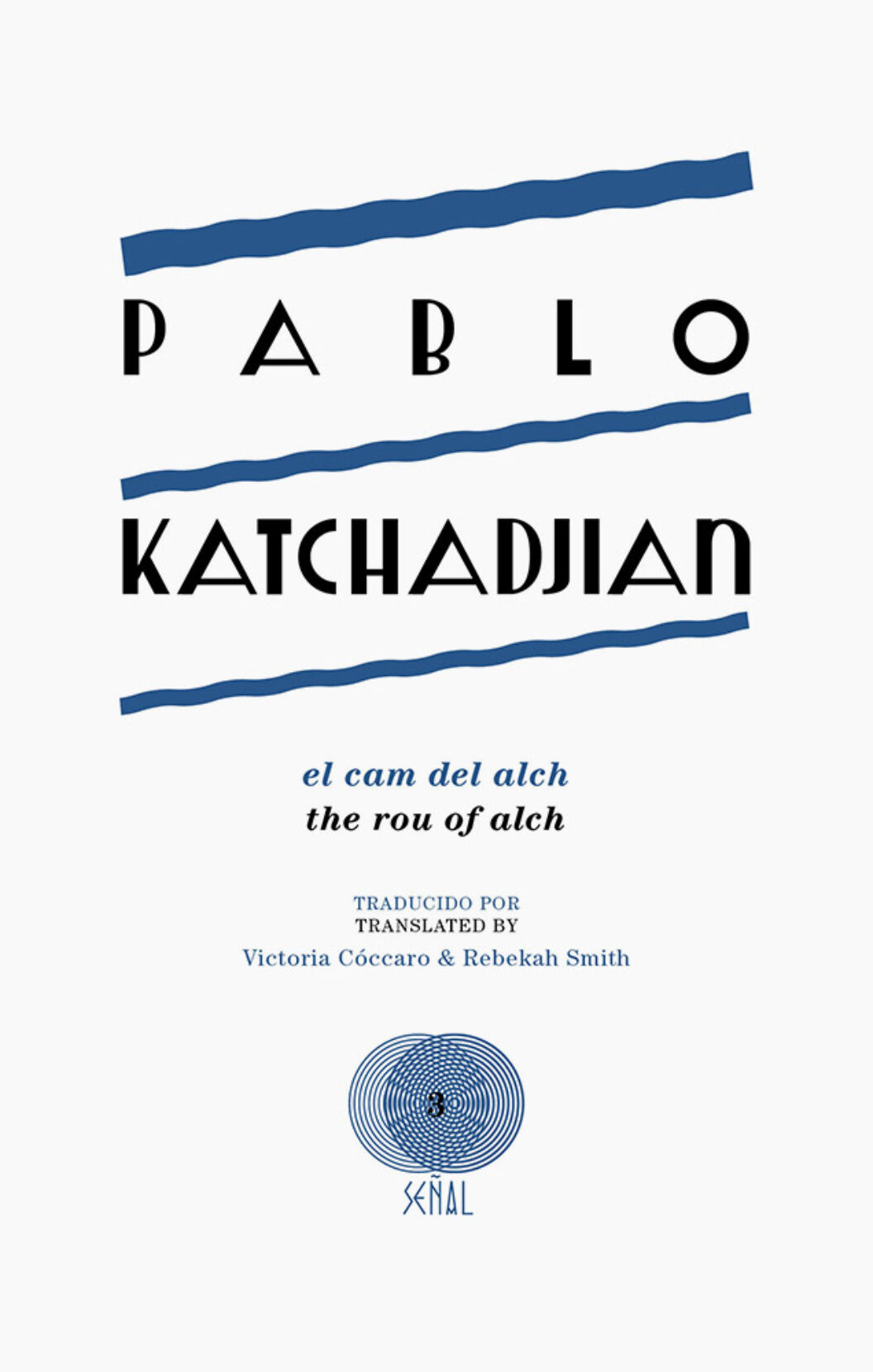 Pablo Katchadjian is the author of the novels La libertad total (Bajo la luna), Gracias (Blatt & Ríos), and Qué hacer (Bajo la luna). He has also written books of a less clear genre: La cadena del desánimo (Blatt & Ríos), Mucho trabajo (Spiral Jetty), El Aleph engordado (Imprenta Argentina de Poesía), El Martín Fierro ordenado alfabéticamente (IAP), and three books of poetry: el cam del alch (IAP), dp canta el alma (Vox) and in collaboration with Marcelo Galindo and Santiago Pintabona, los albañiles (IAP). His work has been translated into English, French, and Hebrew, and La libertad total was adapted as an opera and staged at the Teatro San Martín in 2014.