Discover MFA Programs in Art and Writing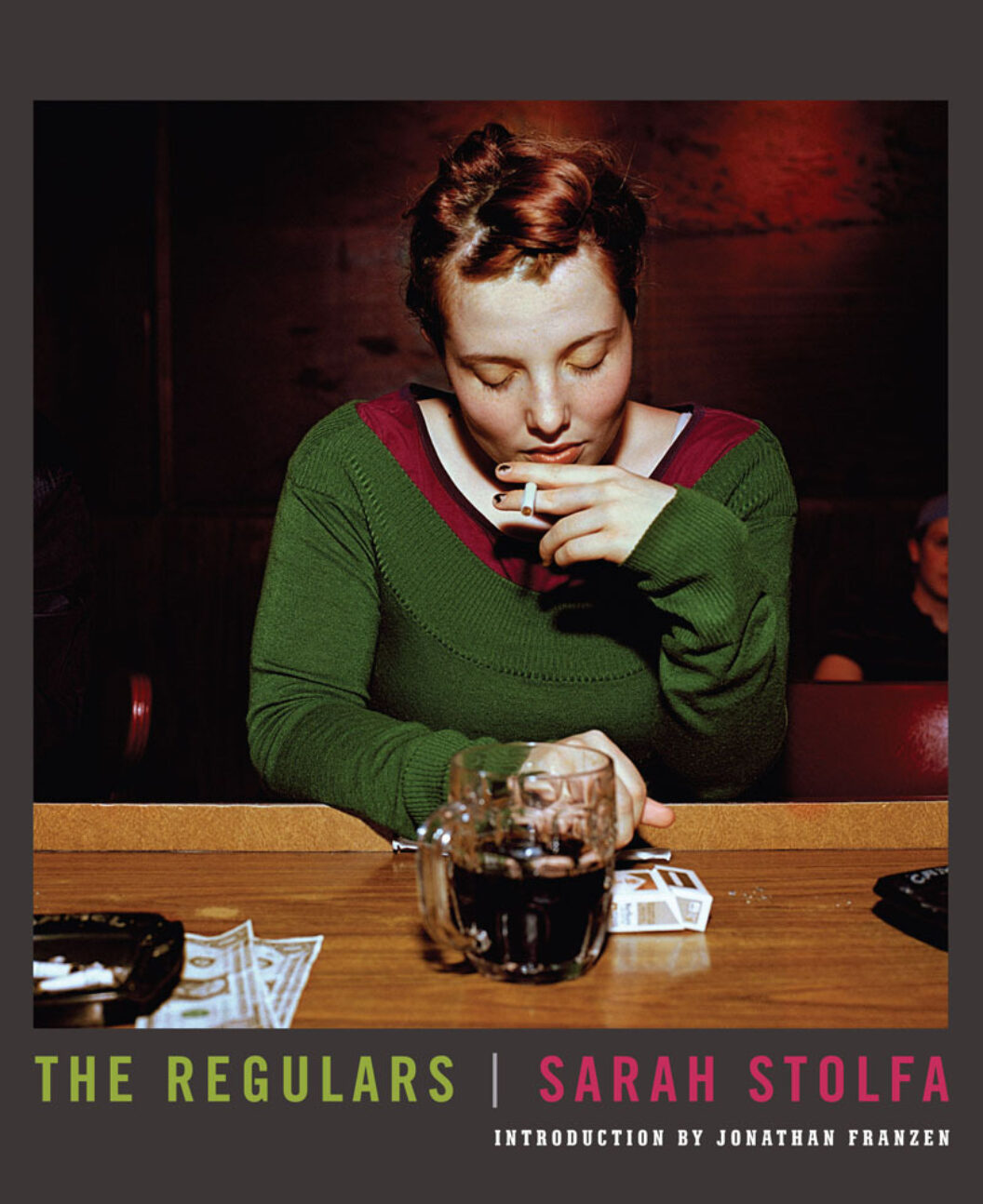 From an actress's slim thighs to the digitally altered landscape of abandoned real estate projects, (the latter recently featured in the New York Times), we have become a culture obsessed with the perfected image. We do not necessarily want to see our world reflected back to us in a photograph, we want to see an idealized version of it. We want an image that is more than what it is—we want it to reek of sex, or loneliness, or glamour, or triumph. A photograph is easier understood if we recognize that there is something to be understood of it.
Sarah Stolfa's photography book, The Regulars, challenges that comfort we have with photographs. Stolfa, as a bartender in Philadelphia, spent two years taking photographs of faces at the bar. And while, in a compelling and thought-provoking introduction, Jonathan Franzen explores how the curious atmosphere of Philadelphia is reflected in the photographs, I enjoyed the pictures in that they felt placeless to me. With stark faces juxtaposed against a dark background, you wouldn't necessarily know each character was in the bar if not for the mugs of beer and half-filled ash trays at their hands. Each photograph is intimately concerned with its subject, and nothing else. And what's most startling is how honest Stolfa's camera is, while still maintaining a sense of distance from each regular.
On one hand, the photographs are revealing through details like a girl's cracked black nail polish, or the pimples along a man's mouth, or the gap in another man's teeth. The photographs don't ask you to see the regulars for anything more than what they present themselves as. On the other hand, like any photograph of any stranger, there remains a sense of the unknown. Where have they come from? What's been on their mind? Why does he scowl, while another woman closes her eyes and tilts back her head, trance-like? Why have they decided to come alone to this bar? For myself, always curious, there is something satisfying to the photographs in that they don't answer any of your questions, but they tell you just enough.
"Ten years ago, if one of my customers at [the bar] had told me that working at this bar would lead me going to Yale for an MFA in photography, I would have poured their drink down the sink, assuming they were drunk, and told them to get the hell out of my bar," writes Stolfa. "By the end of my time there, the place I was dying to leave had become my ticket out. The regulars, these photographs, were my escape. But the bar never quite let go of me." There is an eerie staying power surrounding Stolfa's regulars. Maybe it's because the portraits don't really ask anything of you, and just leave you with a stark portrait of humanness. And in them you can recognize your neighbor, your friend, or yourself. The familiarity, for me, is both uncomfortable and seductive, making The Regulars a compelling and promising first work by Stolfa.
The Regulars is out now from Artisan Books.