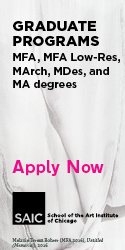 This visual narrative, arranged into a scroll format for online viewing, is the first chapter of Tammy Nguyen's fiction Primate City—a duet of artist books that draws upon a 1969 US military intelligence proposal to modernize Danang City. The work also makes use of Vietnamese mythology and geography to implicate this document in shaping the current geopolitical climate in the South China Sea. In 2014, Nguyen visited Danang City and learned about the animals who would become the protagonists of this story.
Primate City will be on view, along with paintings and prints, at Nguyen's solo exhibition at Ground Floor Gallery in Brooklyn from March 3–26, 2017.

Tammy Nguyen was a Fulbright scholar and has exhibited at San-Art, The Fine Arts Museum of Ho Chi Minh City, the Bronx Museum, Wave Hill, Carriage Barns Art Center, Pyramid Atlantic Art Center, and the Inside-Out Museum. Her work has been collected by Yale University and the Museum of Modern Art. In 2016, Nguyen founded Passenger Pigeon Press, an independent press that aims to address geopolitics, science, and identity through art. She is a participant in Lower Manhattan Cultural Council's Process Space program and teaches at Berkeley Carroll School in Brooklyn. Follow her on Instagram @tammowhammo.