The Punk Version of Mrs. Dalloway: Laura Parnes Interviewed by Stephanie Barber
Documenting and improvising alternative lives. 

Discover MFA Programs in Art and Writing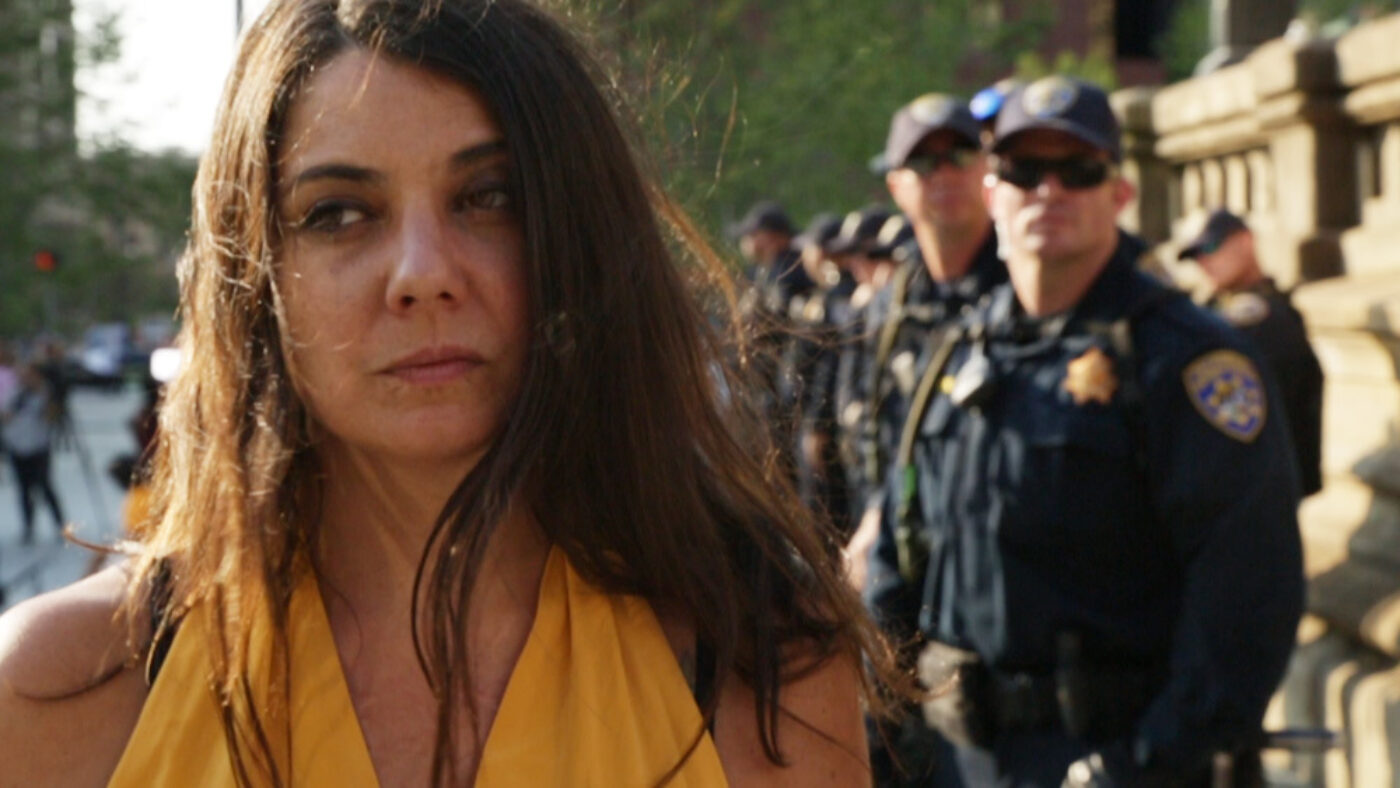 Laura Parnes's new video, Tour Without End (2018), follows New York City actors and musicians Kate Valk, Jim Fletcher, Lizzi Bougatsos, Shannon Funchess, and others as they skillfully play Parnes's game of genre-slipping through performance documentation, narrative storytelling, and experimental theatre. The characters move through cultural clashes at political rallies; conversations that whip from poignant to hysterical; tender, unexpected intimacies; and real and constructed performances. Tour Without End upsets and delights and pulls off this feat of representing diverse and opposing elements in one body of work while commenting on an America that seems unable to pull off the same stunt with as much grace, humor, and gravity.
—Stephanie Barber
Stephanie Barber I'm thinking about the title Tour Without End. If a tour never ends it's conceivable that all genres of art, all people, all musics and possible ways to live will, at some point, be represented. There's something expansive and inclusive in the suggestion of a sprawling, endless time frame. (Perhaps infinity is the only utopia?) I think it's a perfect title for this video. What was your initial conception of the video and how and when did you decide on this title?
Laura Parnes The title began as an exploration of how people with expansive careers are able to persevere in a youth-obsessed culture. Knowing so many brilliant, eccentric talents with a wide range of skills, ages, and abilities, I wanted to capture their essence, like a time capsule. I was interested in pushing against cliché conversations about generational difference and moving into something inclusive and expansive. Rather than the typical, "Things were so much better in the past when artists were more authentic," or, "Youth will always improve on the work of past artists," Tour Without End really tries to draw, and even create, intergenerational connections. It's actually one of the most vital things one can do in this current illiberal era.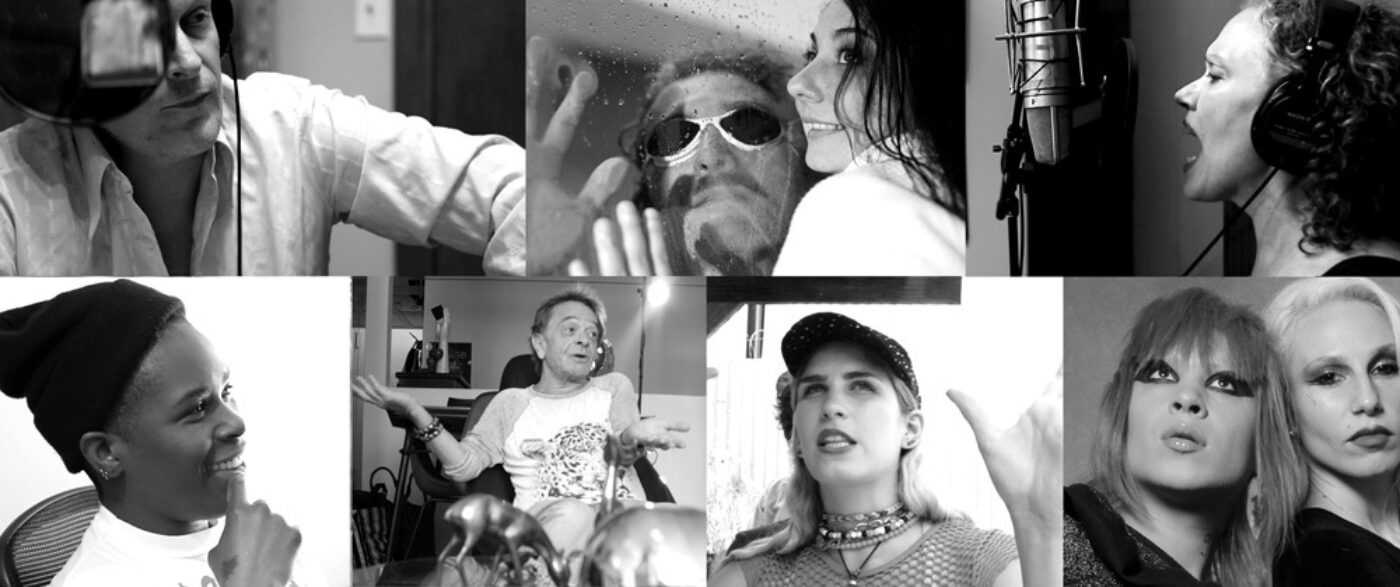 SB Are the characters the time capsules or what they make? Or are you making the time capsule? Because the piece slips between fiction and documentary, the "essence" you are getting at seems both actual and imaginary. How did you approach this delicate balance, as a director, between observer and creator?
LP As far as a time capsule, the film was shot over the course of four years at many DIY spaces that have since shuttered their doors due to New York City's rapid gentrification. In that sense, it captures a very specific moment and documents real performances but clearly reverberates beyond the history of artist-run spaces. The film is mostly fiction—but with constant slippage into reality. Fiction is the lie through which we tell the truth (to quote Albert Camus). The film doesn't reveal or capture the essence of a specific participating performer; however, the process of blurring lines between the performers' constructed characters and their real lives allows for a concentration of something very raw and immediate. This use of fiction and non-fiction facilitates an exploration of real social networks and community while forging new connections that might not exist if it were not for the film.
SB How did this entwining of fiction and non-fiction impact the way you thought about the piece formally? There are radical shifts in the assumed intentionality of the piece from performance document, to interview, to fictive scenes. The entirety seems intent on upsetting expectations. How did you conceive of the overall form?
LP I wanted to move away from the scripted form. I've grown weary of presenting work that's tightly preplanned, or presented with certainty as if it were a declaration of truth. It has the potential to turn the director into an autocrat. By embracing improvisation and collaboration the process allows for the characters' complex and sometimes conflicting viewpoints. Editing functions like a sifting or panning through the performances, uncovering and revealing. The collision of styles and references such as the absurd humor of Spinal Tap butted next to the devastating political unrest depicted in Medium Cool ask the viewer to embrace radical shifts of all kinds—from their own narratives to world politics.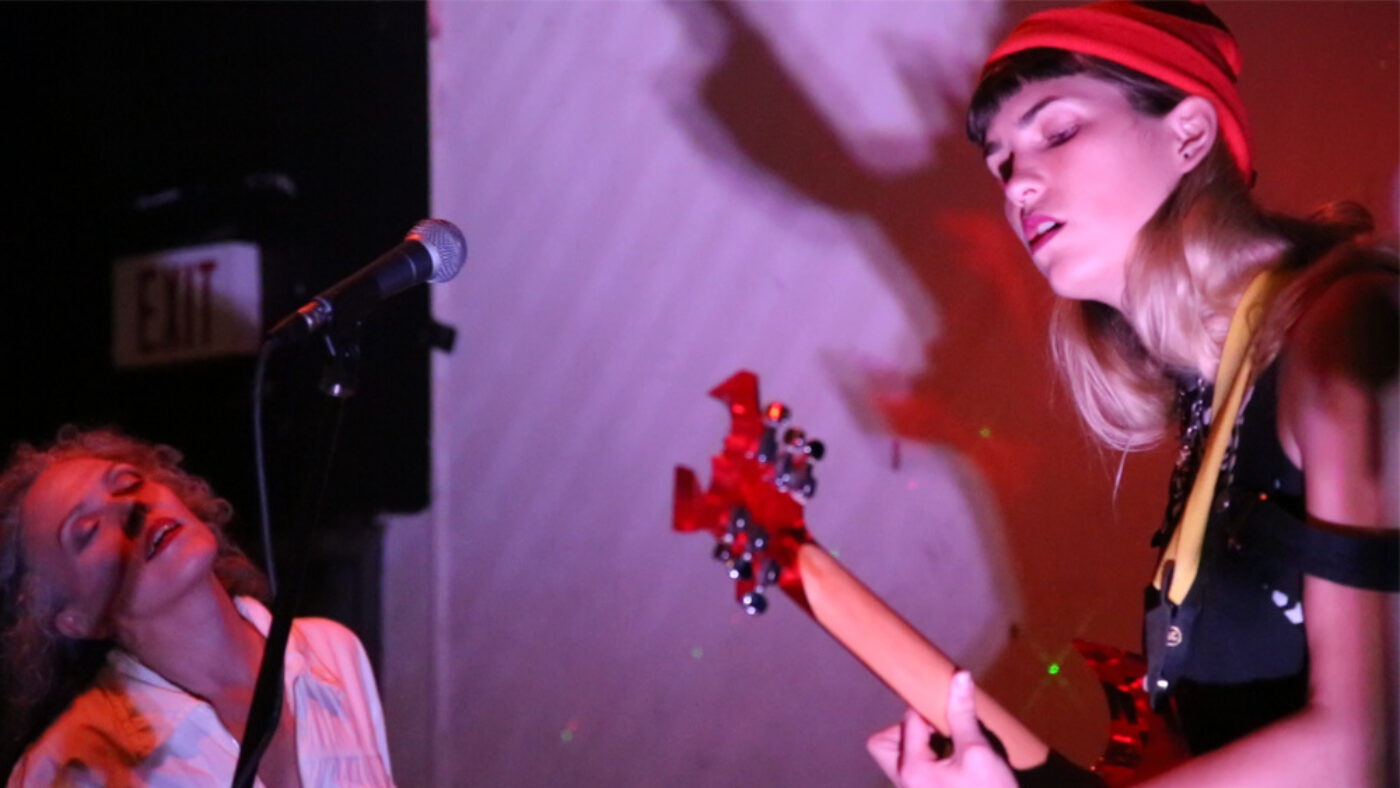 SB With such a sprawling cast and so many shooting locations I assume it was a logistical challenge, but it also seems as if every shoot is the most fascinating social event. How adept are you at mixing the social and work? Were you able to enjoy the process?
LP Yes, I felt like the poor, punk version of Mrs. Dalloway. The success of a scene depended on the guest list and the careful steering of conversation or setting up situations with all these surprise elements. Often, the less the performers knew about my ideas for how the scene should evolve the better. It was hilarious editing some of the more elaborate scenes. I asked six of the performers to do a toast or perform for Kate Valk's character Cookie's birthday party. There was little instruction outside of that. We had cameras everywhere, and you could hear some of the participants complaining over and over again that they had no idea what was happening. Nevertheless, the performances were really remarkable. Certainly John Cassavetes was an inspiration for this, and once the cameras started to roll, Valk and Jim Fletcher of the Wooster Group were brilliant at steering the scenes and bringing out the best in others. The production side was very hair-raising with so many characters with conflicting schedules, but once shooting began it was really a privilege to see so many divergent talents in the same room. It was pure pleasure—that is, until we went to the Republican National Convention.
SB What happened at the convention?
LP Okay, just to contextualize, many cast members are committed to infusing their music and formal engagements with activism, but the New York music scene definitely exists in an echo chamber. Being on tour forces them to travel in places where the American social fabric is actively being torn apart. I thought it was really important to show this cultural clash while asserting that no one can exist outside of politics.
Six of us traveled to Cleveland with a plan to participate in the protests against Trump and also to improvise scenes along the way. Cleveland is in an open carry state, and it's hard to understand what an impact open carry can have on silencing voices of dissent until you're in the midst of an armed sea of white supremacists, Alex Jones followers, and openly misogynist Hillary haters. I think we were all very shocked and surprised at the level of hate unfolding.
SB Great phrase, "hate unfolding," as if a well-warmed iron could smooth out our cultural misunderstandings! Because much of what you're shooting are musical performances, I imagine you approached music differently than you might've in your past work. How did you think about the use of music in your County Down (2012) or Blood and Guts in High School (2007), and how did that change during the edit of Tour Without End?
LP Tour Without End's use of music is much more organic. I could use the performances as interludes or a bridge between scenes as well as a device to move the story forward. For instance, I shot The Julie Ruin (Kathleen Hanna's band) right after the election. The energy of the performance was a mixture of devastation and defiance, and it helped to shift the tone of the film without using clumsy exposition.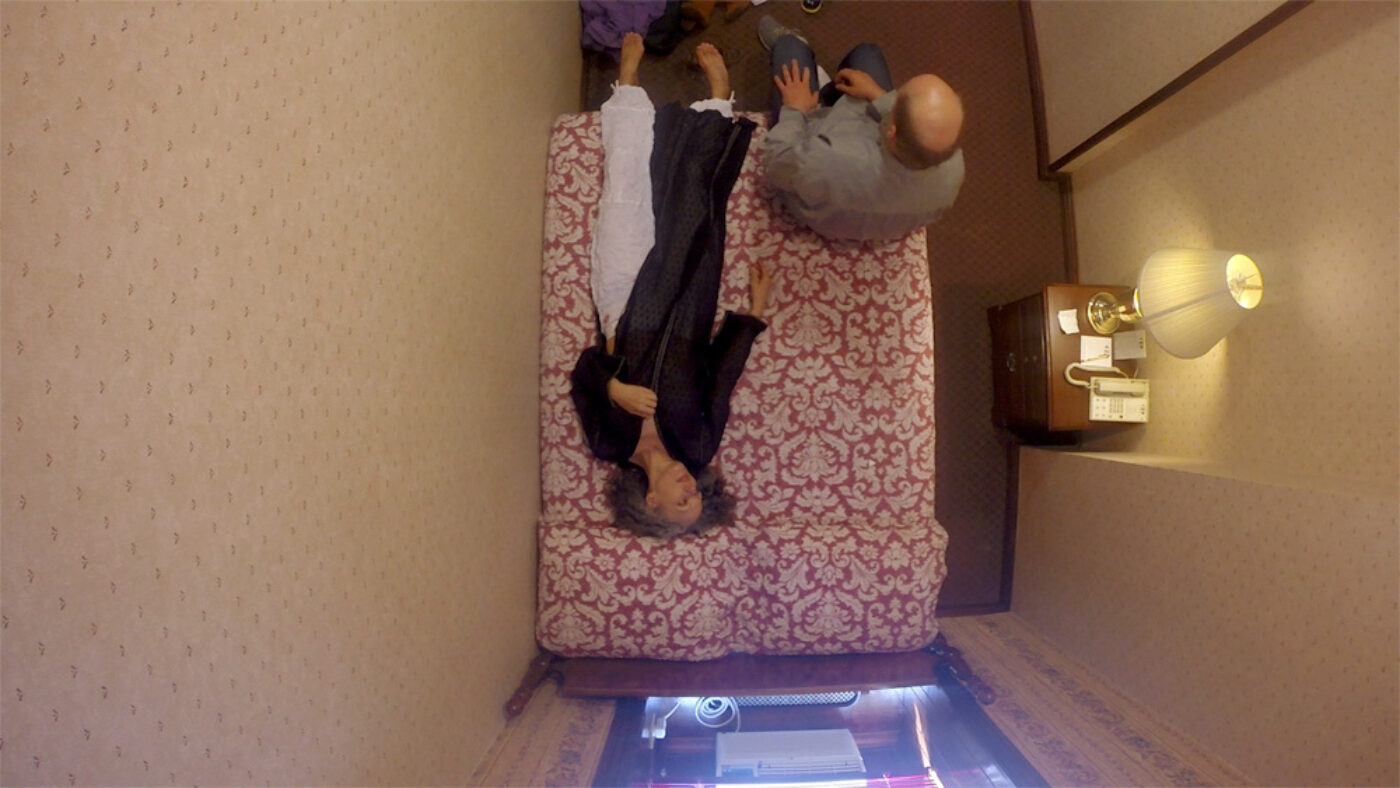 SB The scene that feels most "punk" to me was the conversation/sex scene between Christen Clifford, Valk, and Fletcher. In this scene Clifford has lost her hair from chemotherapy and is contemplating her mortality. The conversation turns into probably the most provocative ménage à trois known to cinema. I felt challenged to step up to a more advanced understanding of what can be sexy or sexual. This suggestion of sex continuing despite capitalism's tight grip on "what is sexy" seems a perfect encapsulation of your larger idea of music and performance continuing beyond the halcyon days of dewy sale-ability. How did you think about the sex in this scene, and how did you discuss this with the actors?
LP This scene is perhaps the most polarizing in the film. I've had people abruptly ask me to turn it off mid-scene whereas others have described it as the best sex scene they've seen on film. Clifford had been diagnosed with cancer, and with her indomitable nature was looking for collaborators to make work related to her illness. She'd already appeared in the scene "Cookie's Birthday," so I thought it would be interesting to expand on that. It's a totally collaborative process, and a range of possibilities was discussed, but it wasn't clear what would happen until we began shooting. Clifford brought a sense of raw intimacy to this scene, and Valk and Fletcher responded with an openness and generosity that propelled the scene forward. The viewer isn't spared the very real effects of cancer and chemotherapy on the body. Clifford's performance is at once confrontational and extremely vulnerable, sexy. It was very moving and empowering to film.
Laura Parnes's Tour Without End screens at the International House Philadelphia at the Light Box Film Center on September 12 and at the SVA Theater in New York City on September 13, with a conversation with Johanna Fateman and Amy Taubin on the occasion of the thirtieth anniversary of SVA MFA Photo, Video and Related Media Department. 
Stephanie Barber is an American writer and artist. She has created a poetic and conceptual body of work in a variety of media. Her work ferries viewers through philosophical inquiry with the unexpected oars of empathy, play, story, and humor. Her exhibition Nature as a Metaphor for Economic, Emotional and Existential Horror will be at Capsule Gallery in New York from October 4–November 6, 2018.