Overlooked modernisms on display.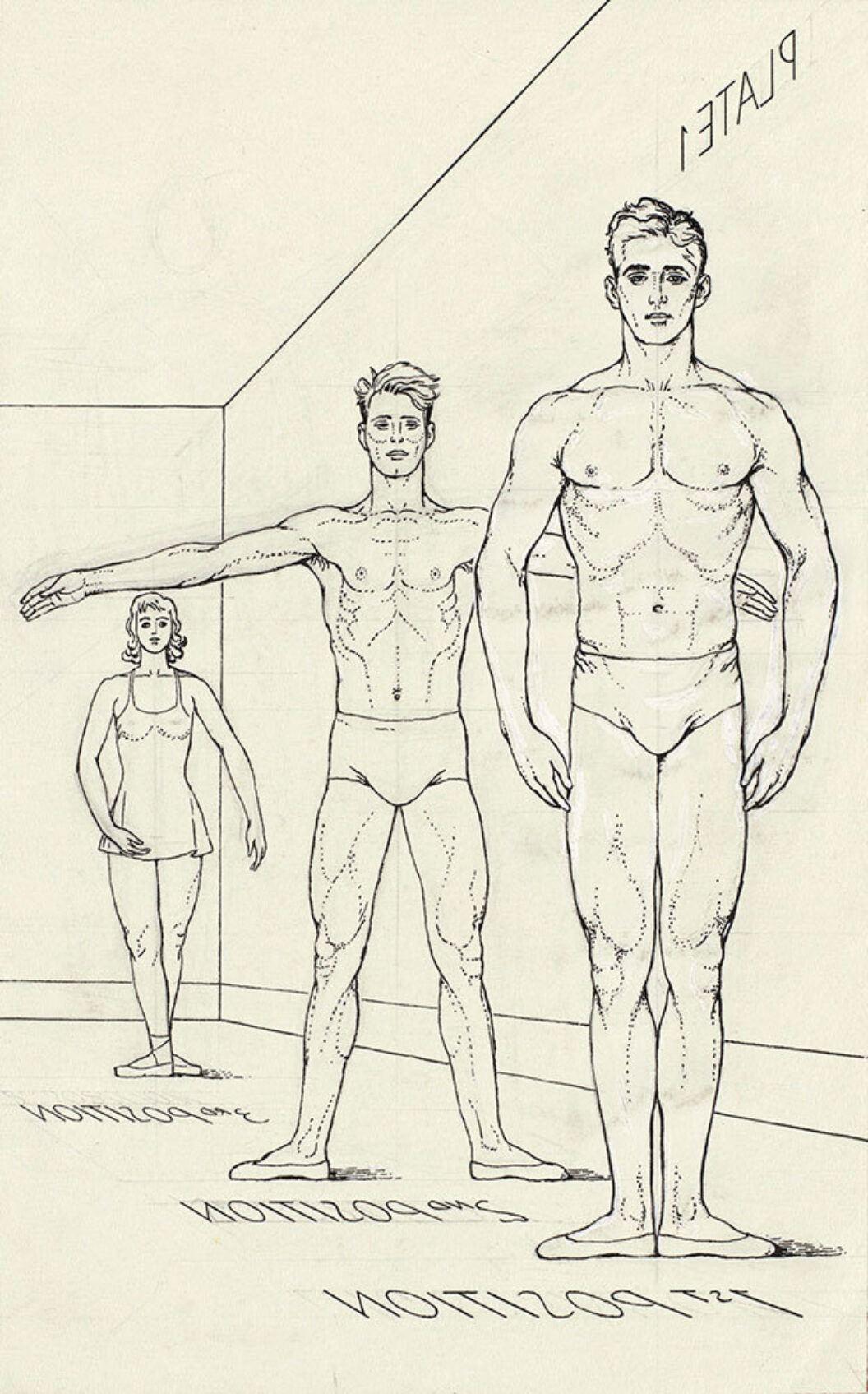 Theory + Practice is a series supported by The Andy Warhol Foundation for the Visual Arts and the Shelley & Donald Rubin Foundation.
This spring, three interrelated exhibitions across Manhattan have created a rich constellation of modernist inquiries the likes of which the art world rarely sees. Together they might even form a portent, an augur of greater things to come—a cognitive shift in how the art world and perhaps even the public at large are willing to engage with the various, disparate, often queer or gay, and largely overlooked modernisms that have defined US culture for the past hundred years. To examine them, and to appreciate them, is to challenge some of the most ossified and intractable narratives in art history today. It's a moment of reckoning for modernism at large; for the small, non-normative communities that cultivated it; and, perhaps most of all, for the centrality of dance within the movement. Together, Hymn to Apollo: The Ancient World and the Ballets Russes at New York University's Institute for the Study of the Ancient World, Lincoln Kirstein's Modern at the Museum of Modern Art (MoMA), The Young and Evil at David Zwirner Gallery, and last year's Nick Mauss: Transmissions at the Whitney Museum of American Art posit a thesis as iconoclastic as it is daring: What if modernism, just like dance, is more akin to a state of dwelling, a modality of being that is defined less by a material production than by an immaterial meditation—a sort of sustained attention that rests outside normal, lived experience?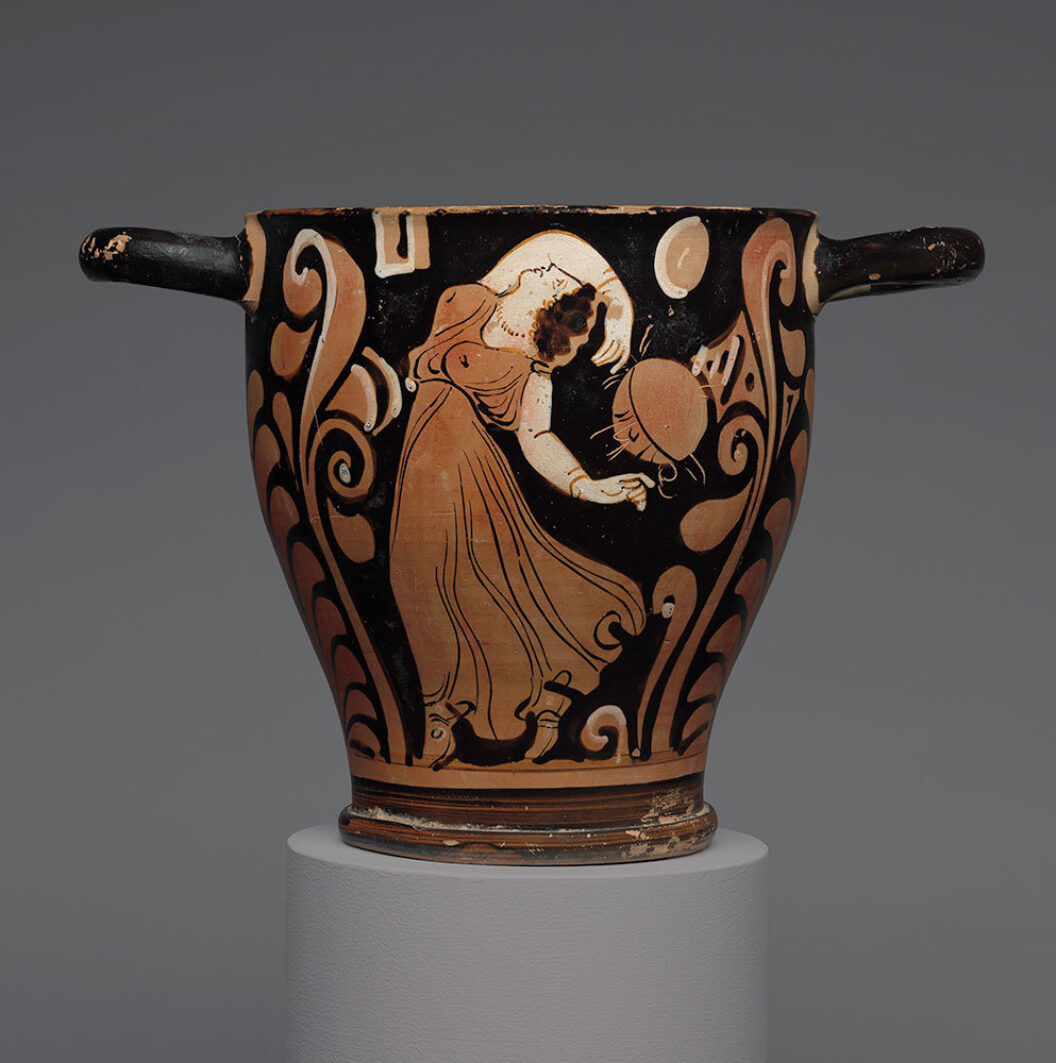 Each show has a story to tell. A story, and a lesson. Hymn to Apollo pairs artworks from Greek antiquity—primarily kylikes, kraters, and other pottery forms—against set designs, costumes, and documentary photographs from the famed Ballets Russes. Among the exhibited objects is an astounding hand-painted suit by the great proto-Surrealist Giorgio di Chirico, maybe the most interesting single thing in New York right now. Hymn's mission is two-fold: to demonstrate the deep and complex collaborations that many European modernists maintained with the Ballets Russes, which, directed by Sergei Diaghilev and often featuring Vaslav Nijinsky, dominated the vanguard of modern ballet and elevated the status of the male dancer to new heights. But curators Clare Fitzgerald and Rachel Herschman also wanted to demonstrate this particular modernism's indebtedness to antiquity, especially in their posturing of the human form and the creation of a culture in which dance plays a central role (as it did in ancient Athens). The show interfaces the homosexuality and homosociality that so often defined ancient Greek culture with the homosexuality and homosociality that so often defined modern culture, and especially ballet. Dancing, Hymn to Apollo seems to suggest, can never leave the body, let alone the body politic.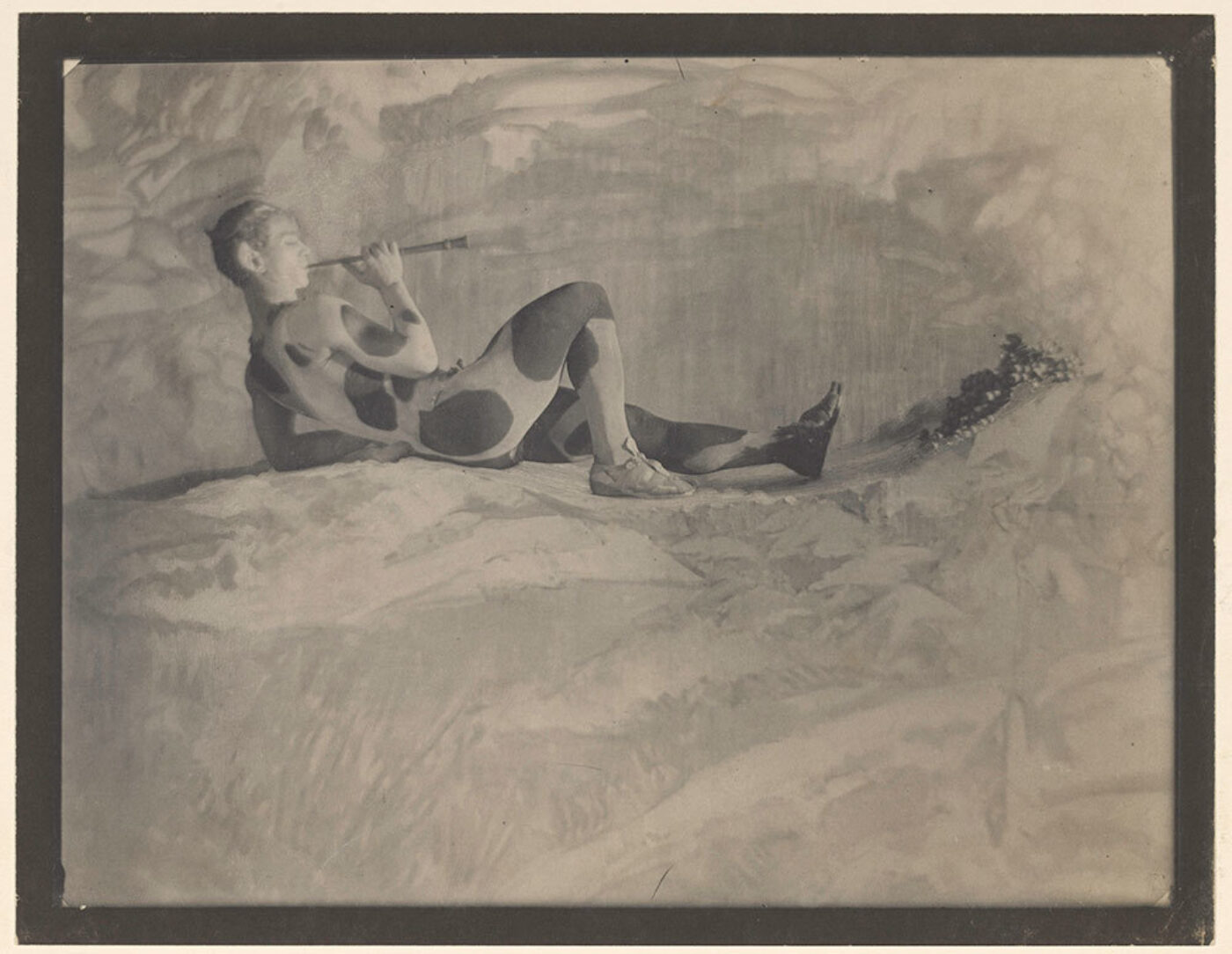 Just a few dozen blocks below the Institute for the Study of the Ancient World, one finds Lincoln Kirstein's Modern at MoMA. The timing is fortuitous, because it was George Balanchine and his trailblazing work with the Ballets Russes that directly inspired Kirstein, who brought the impresario to the United States, became his collaborator, and developed into the most important champion of modern dance, and particularly ballet, in American history. Lincoln Kirstein's Modern is brimming with objects. Here we find ephemera, like sketches for the Virgil Thomson/Lew Christensen one-act production, Filling Station (1937), now famous for its incredibly campy and erotic costumes, and patronized by Kirstein. We also find videos of other Kirstein ballet-productions projected onto screens. But more than anything else, we find caches of homoerotic paintings, sculptures, photographs, and films.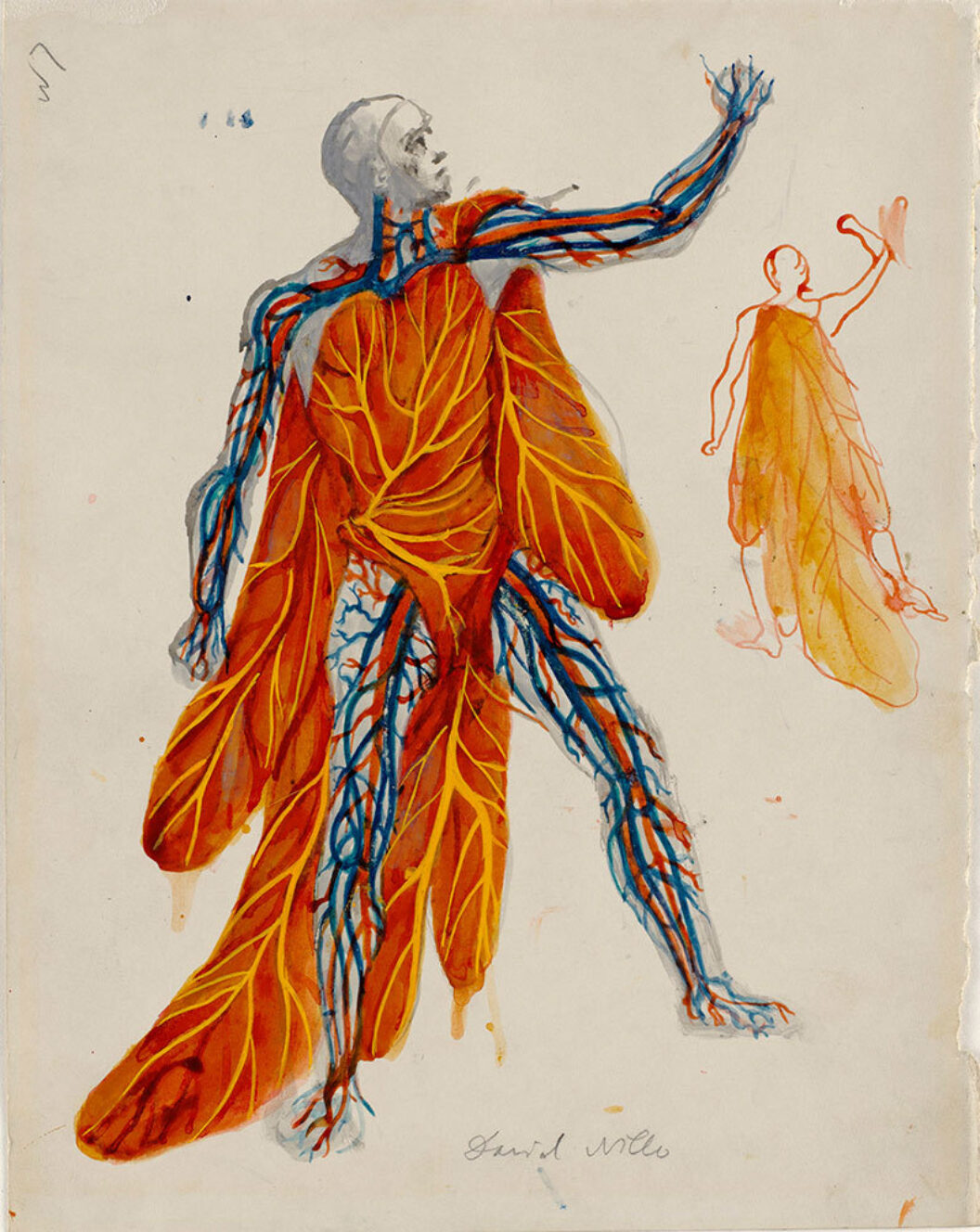 Kirstein's legacy is titan. He didn't just bring Balanchine to the United States. He started the New York City Ballet and the School of American Ballet. He effectively built the New York State Theater, recently renamed the David H. Koch Theater at Lincoln Center. He spent a lifetime amassing a huge dance archive and library. MoMA's show honors this legacy, but it also honors its own legacy. Kirstein was Harvard University buddies with Alfred H. Barr Jr., MoMA's very first director, and he became a very early and very active member of the museum. In fact, Lincoln Kirstein's Modern is as much about congratulating MoMA's supposed commitment to the performing arts (which it pegs to its impending renovation) as it is an homage to Kirstein.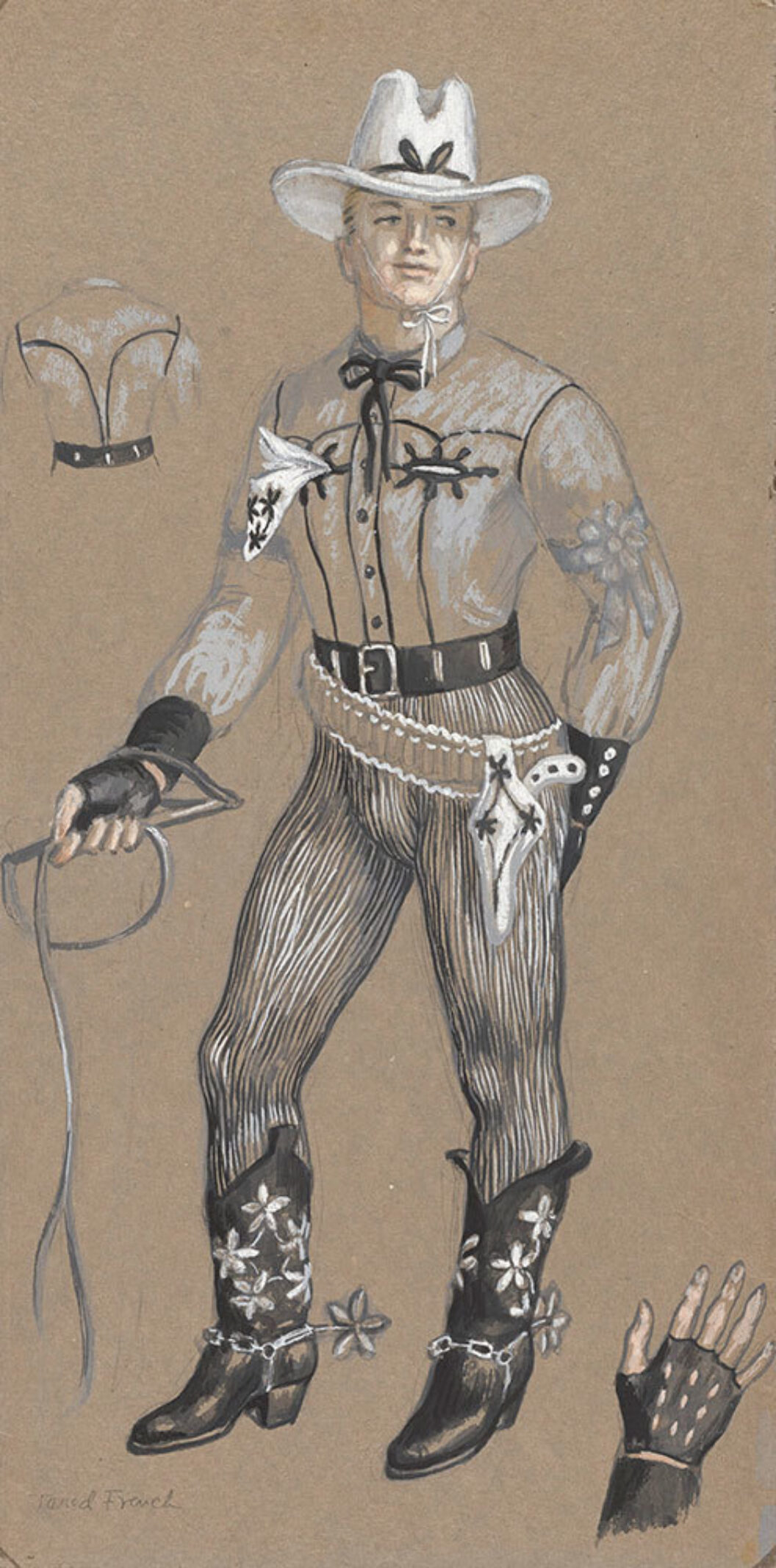 But there is something strange about this heartwarming buddy narrative—something that speaks to another politics of dancing. Kirstein and MoMA were intimate, but they also had a huge falling out. The department Kirstein started was eventually shuttered, and he was left so resentful that he revoked his massive archival donations and redistributed them to Harvard and the New York Public Library. Russell Lynes, who was George Platt Lynes's brother, a Harper's Magazine editor, member of the Kirstein circle, confidant of Barr's, and author of the MoMA history Good Old Modern: An Intimate Portrait of the Museum of Modern Art (1973), remembers a very different relationship. "Alfred Barr," he writes, "who was never convinced that [Kirstein's dance archive] belonged in the museum … paid it no heed, and Kirstein was fairly thoroughly disenchanted with Barr and the Museum." Moreover, Lincoln Kirstein's Modern ends with a spray of Latin American paintings that Kirstein personally secured. The conceit here is to show how Kirstein's expeditions to South America kickstarted MoMA's commitment to Latin American modernism, which becomes another self-congratulatory maneuver. But what's not really broadcast (except very quietly in the catalogue) is that Kirstein's first trip to South America with a ballet troupe was a cultural propaganda mission funded by Nelson Rockefeller and that his second art-buying trip included mandates from the US Government's Office of the Coordinator of Inter-American Affairs and no small amount of spying. "Gentleman espionage" as dance historian Lynn Garofola calls it. In other words, the most valuable lesson that one could learn from Lincoln Kirstein's Modern comes not from what it displays, but from what it hides: the friction and enmity between the performing arts and the visual arts, between corporate America and gay bohemia, and the well-known, mid-century entanglement of American art with American geopolitics—the Cold War culture wars. Lincoln Kirstein's Modern, then, forms another politics of dancing—a secondary register that is invisible to most casual visitors, but quite glaring to those initiated into this history. This is a politics of the suppressive kind. The oppressive kind. The revisionist kind. The good-ole-boys-from-Harvard kind. And it's a shame, because how saucy and fun would that show have been?
Nevertheless, curators Jodi Hauptman and Samantha Friedman have done substantial work, and they've produced something exquisite. Moreover, MoMA's last decade of dance and performing arts programming, now under the expert stewardship of Stuart Comer and others, along with the inclusion in the museum's new renovation of a space specially dedicated to performance, are correcting the course and implicitly making amends to Kirstein, to ballet, and, quite frankly, to the small gay and queer communities whose legacies were all but obliterated from art history by the very narratives that MoMA helped enshrine.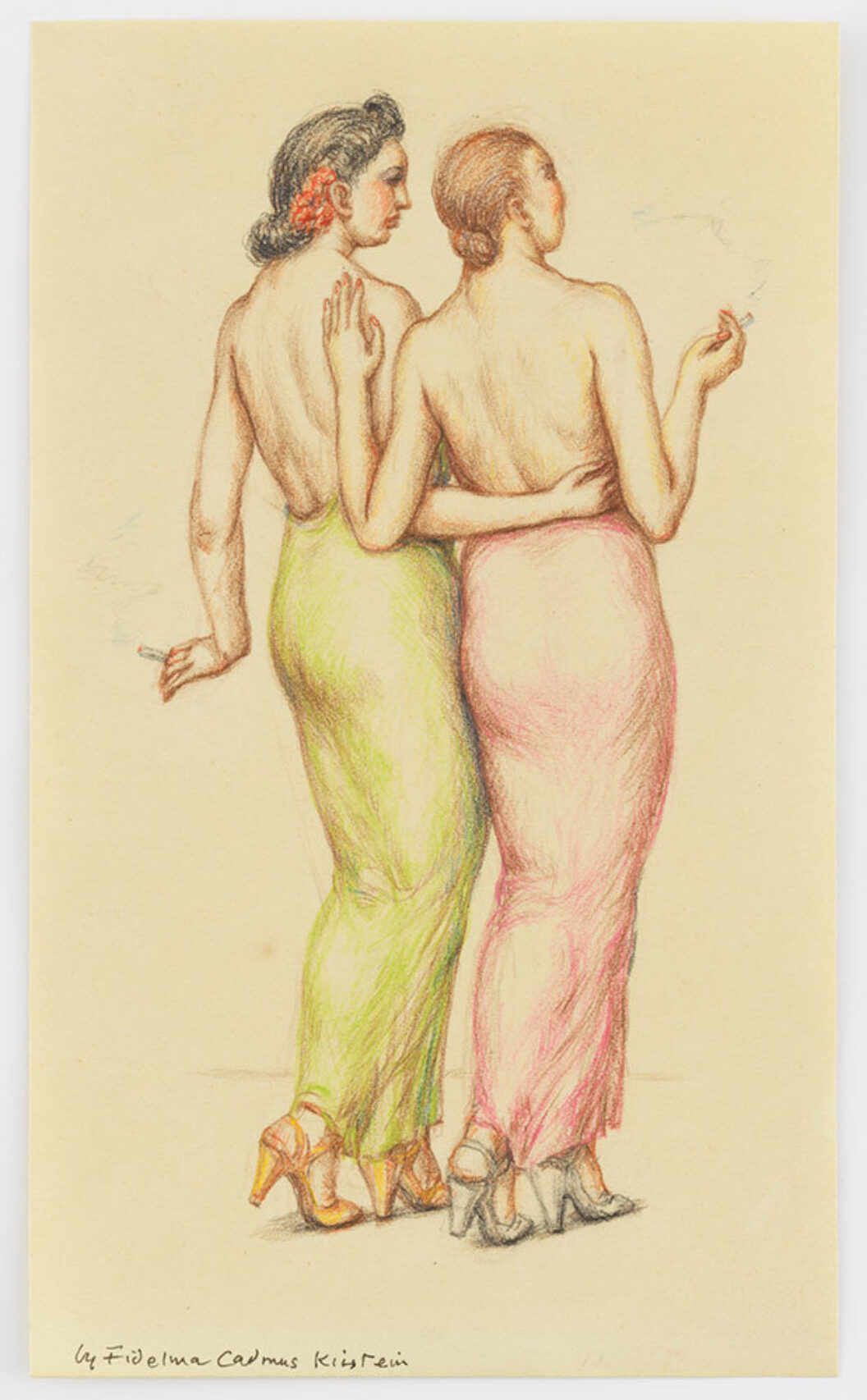 Now continue your journey downtown to David Zwirner in Chelsea and feast your eyes upon The Young and Evil. In particular note the prominently positioned vitrine filled with erotic drawings by the queer modernist darling and recipient of Kirstein's patronage, Pavel Tchelitchew. Here, two paper sheets offer a platoon of male nudes engaged in complex sexual sequences. Behold this infinity ring of fellatio, this Möbius strip of sucking, this unadulterated festival of Olympic-grade, acrobatic fucking: an orgy for our time.
Curator Jarrett Earnest gives us a gift—one that the more conservative Lincoln Kirstein's Modern does not, even though the two shows overlap so much that they display duplicate objects. The Young and Evil puts on full display the gay sexuality that defined Kirstein and his circle, like Tchelitchew, Paul Cadmus, Jared French and the brilliant collaborative work of Cadmus and Jared and Margaret French as PaJaMa. It forces the viewer not to cleave one exhibition from the other. So you want to honor gay modernist cultures like those that cultivated American Ballet? Well, the show says, then honor this.
It's also admirable that such an exhibition would overtake a good chunk of David Zwirner's real estate. After all, the reason that dance and performance art are still so overlooked in art museums and galleries is obvious to many, and especially to a corporate juggernaut like David Zwirner: dance, quite simply, is a terrible instrument of capital. It is much harder to commodify a sequence of pirouettes than a sequence of brushstrokes. A dance, a dancer; a choreography, a choreographer—none lend themself to the careful cultivation of exchange value. Dance cannot be contained, then carefully doled out by gallerists to important collectors and institutions. It is difficult to reorganize performance-based artworks into assets, or containers of wealth, as one can so easily effect with paintings. But Earnest plays this to his advantage. In lieu of comfortable, canonical masterpieces, The Young and Evil provides the documentation of dance, the gay frivolities of its great patrons, and their interrelated, often collaborative artworks.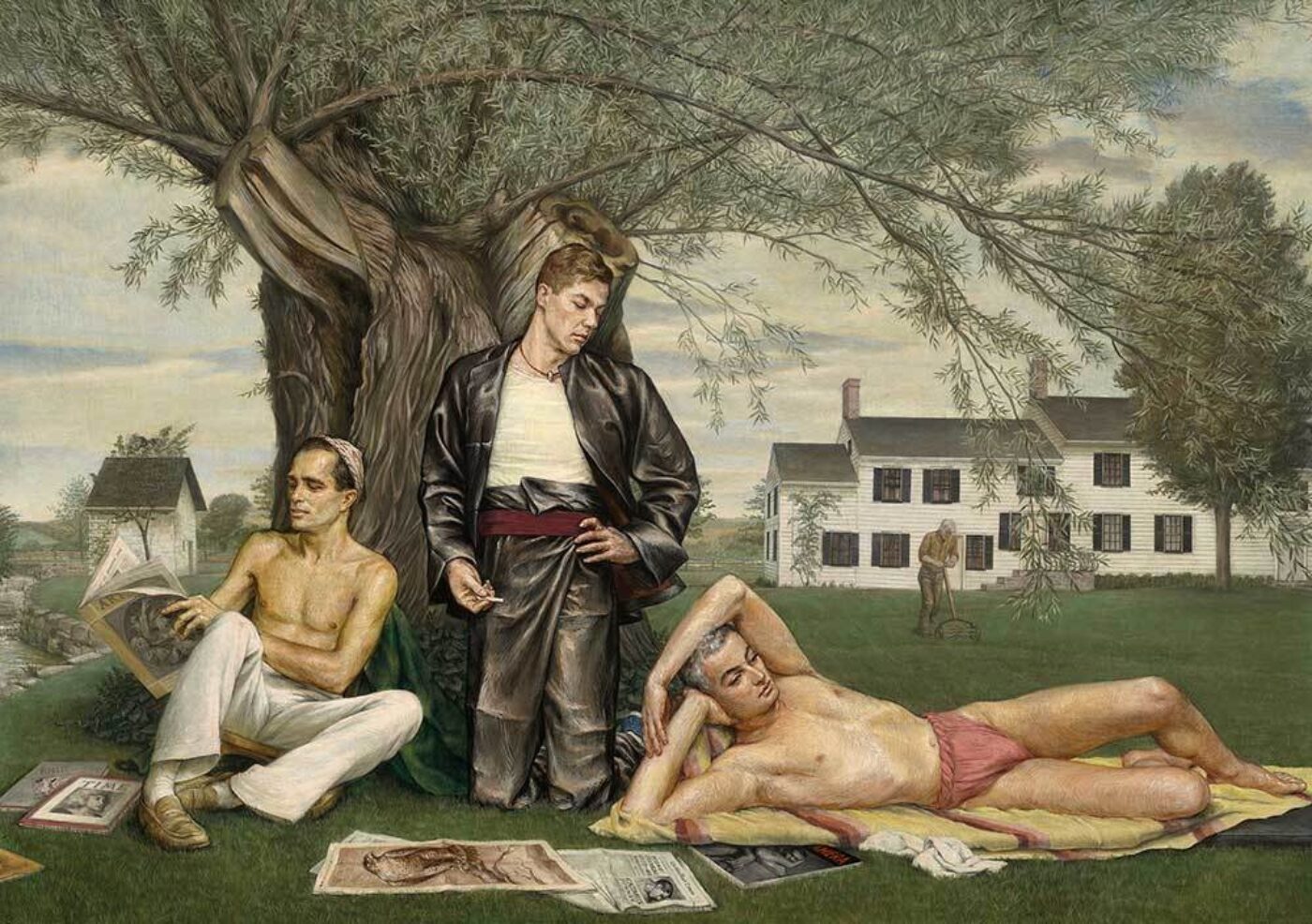 The triangulation of Hymn to Apollo, Lincoln Kirstein's Modern, and The Young and Evil marks an incredible moment in New York's cultural milieu. Hopefully such shows will not be the last—they were certainly not the first. Nick Mauss's recent solo project at the Whitney Museum, Transmissions, resurrected much of the same material. It was one of the most unique and perspicacious engagements with modern American ballet, and alternative modernisms more generally.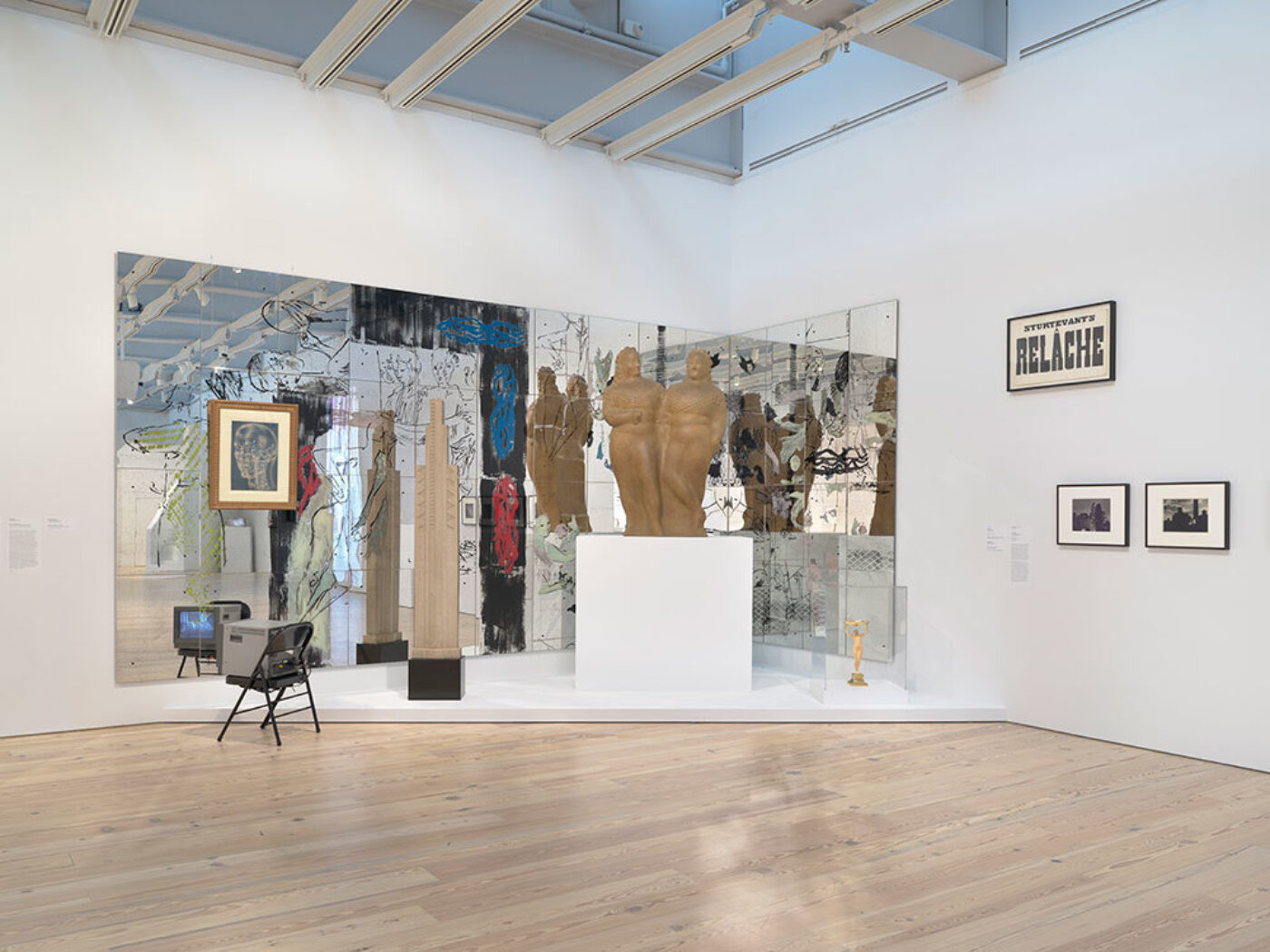 Incorporating a wide array of objects that stood cheek to jowl with a stage-like space where dancers performed eloquent choreographies, Mauss transformed the top floor of the Whitney into an architecture that was equal parts photo-history exhibition, conceptual art space, and live performance. Mauss, alongside curators Elisabeth Sussman and Scott Rothkopf, were eager to understand why figures like Tchelitchew and Kirstein, who were quite literally among the most notable personages of American culture during their lives, had all but vanished from public memory. Moreover, Transmissions argued that many modernisms (for there does indeed exist a plurality of modernisms) were highly conceptual endeavors. Isn't it interesting, for example, that the contemporary traditions of performance art and conceptual art emerged almost simultaneously in the mid-1960s?
Similar to Hymn to Apollo's intervention, Mauss remediates various modernist strategies, and he choreographs objects and bodies into a quasi-historical network. And the word choreography, it is important to recall, is Greek in origin and literally means dance-writing. The concept, then, is about a mapping of movement, a tracing of flesh, a writing of being. And more so than the other shows, there was something distinctly choreographic about Transmissions. It was transitive. It hinged on multiple registers of movement: temporal, cognitive, spatial, and more. This is choreography—a remediation of blood and bones into words and signs, a hieroglyphics of the flesh. And this is what Mauss sought to reenact. Incidentally, during antiquity there was even a name for such a person—a choregus. These were men who sponsored and led choruses, like the famed Greek writer Demosthenes. And these four exhibitions make one thing clear: like Mauss today, Kirstein was a choregus in the truest sense of the word. He was a modern Demosthenes who pumped his wealth, creativity, ambition, and desire into ballet; who lead the chorus of modernist movement; and who translated that genre into a coherent language.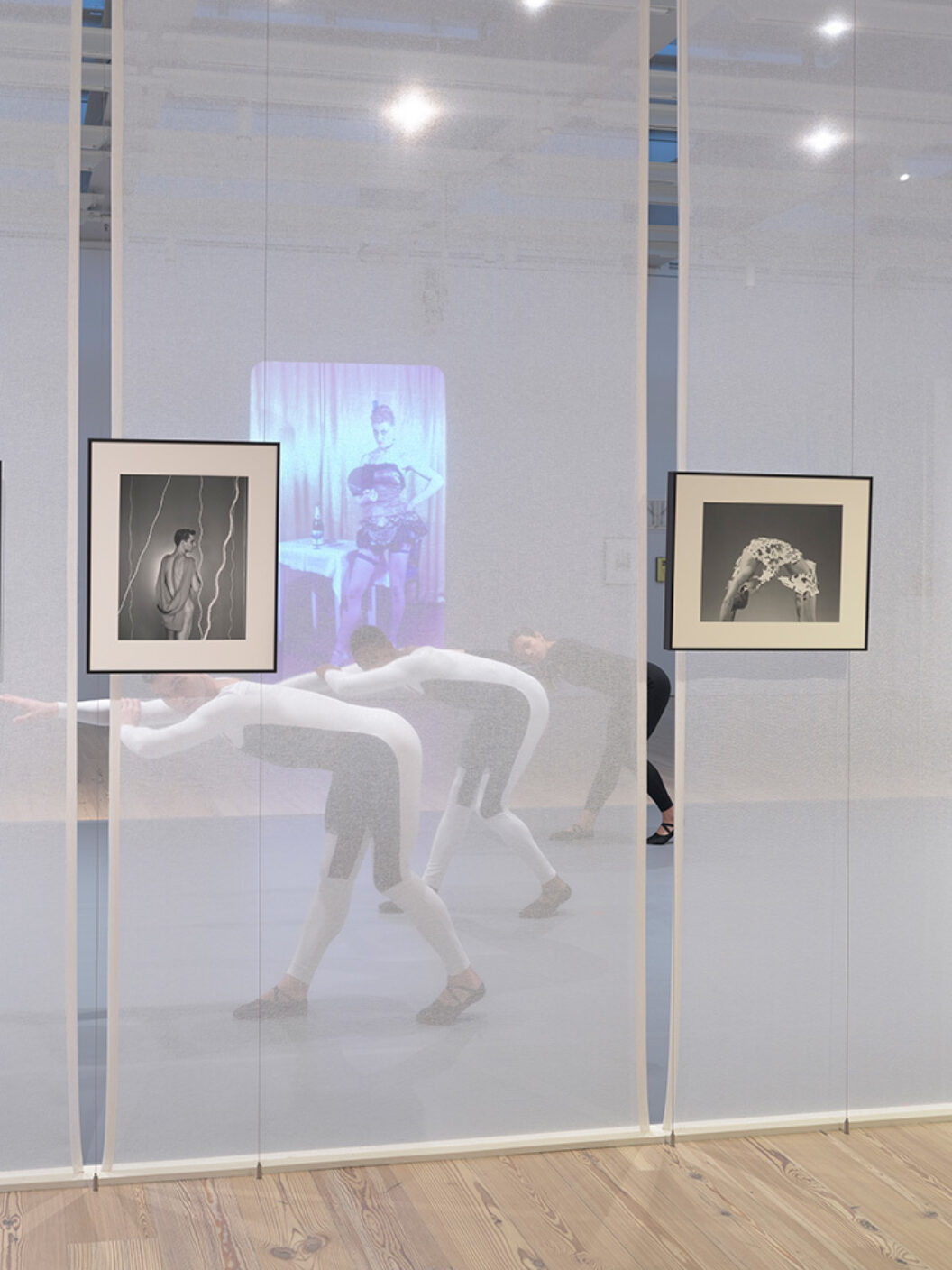 I'm struck by Mauss's synthesis of conceptual art and dance. Could this be more than an homage to a specific historical tradition? Does not dance, in its pure physicality, transcend the body in some meaningful way? Does it not become a meditative practice—an exercise in dwelling, in the truest sense of the word? If so, dance, one could argue, is a kind of philosophy, a pure investigation into the nature of being. Friedrich Nietzsche certainly believed so. The famous German philosopher, who couldn't have managed a plié if his life depended on it, found a symmetry between these two activities. Dancers, his logic ran, seek a leanness, a taut and compact form, and an austere diet to match. And because rigorous inquiry runs metaphorically parallel to rigorous movement, the ideal philosopher's mind should resemble the ideal dancer's body: efficient, toned, and filled with total self-possession. "It is not fat but the greatest possible suppleness and strength that a good dancer desires from his nourishment," Nietzsche once argued. "And I would not know what the spirit of a philosopher might wish more to be than a good dancer. For the dance is his ideal, also his art, and finally also his only piety, his 'service of God.'" May we all—we thinkers, we mind-dancers—become so lucky.
Hymn to Apollo: The Ancient World and the Ballets Russes is on view at the Institute for the Study of the Ancient World until June 2. Lincoln Kirstein's Modern is on view at the Museum of Modern Art until June 15. The Young and Evil was on view at David Zwirner Gallery from February 21–April 13, 2019. Nick Mauss: Transmissions was on view at the Whitney Museum of American Art from March 16–May 14, 2018. Nick Mauss: Transmissions will be reprised in a forthcoming artist's book published by Dancing Foxes Press.
Matthew J. Abrams is an essayist and critic. His first book, a monograph on Stanley Whitney, is forthcoming with Lund Humphries. His second book, a critique of opium culture, is underway. He holds a PhD in art history from Yale University where he specialized in American modernism. He runs a bimonthly newsletter about art and philosophy, called no/ta/be/ne.