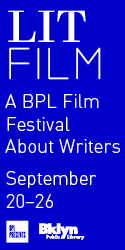 He is the one that, tossing a bomb into
The crowd, takes notes;
The one who, from an unseen distance
Levels on the tripod that black rifle
With sights that see as far as his soul
Trains and levels, manoeuvres for a clear sight
Of the speaker on the platform;
Waits, watching the clock, for the onset of a car
In the left corner of its back seat
Carrying the enemy
The poet is the one who is always preparing
The ambush, the one who
Covers with layers of
Earth and grass and worn weed,
The spiked pit,
And watches from the level of weeds ahead;
The poet is the bomb in the city,
Unable to bear the circle of the
Seconds in his heart,
Waiting to burst.
The late Lakdasa Wikkramasinha was an instructor in English, University of Kelanyia. His Jean Arasanayagam is a lecturer in English at the Government books include Nossa Senhora des Cinglais (1973), O Regal Blood (1975), and Grasshopper Gleaming (1976).
Originally published in
Featuring interviews with Reno, Derek Walcott, Neal Jimenez & Eric Stoltz, George Condo, Louis Kahn, Camille Billops, Darius James, Michael Jenkins, and Joe Mantello.