The Password: Remembering John Ashbery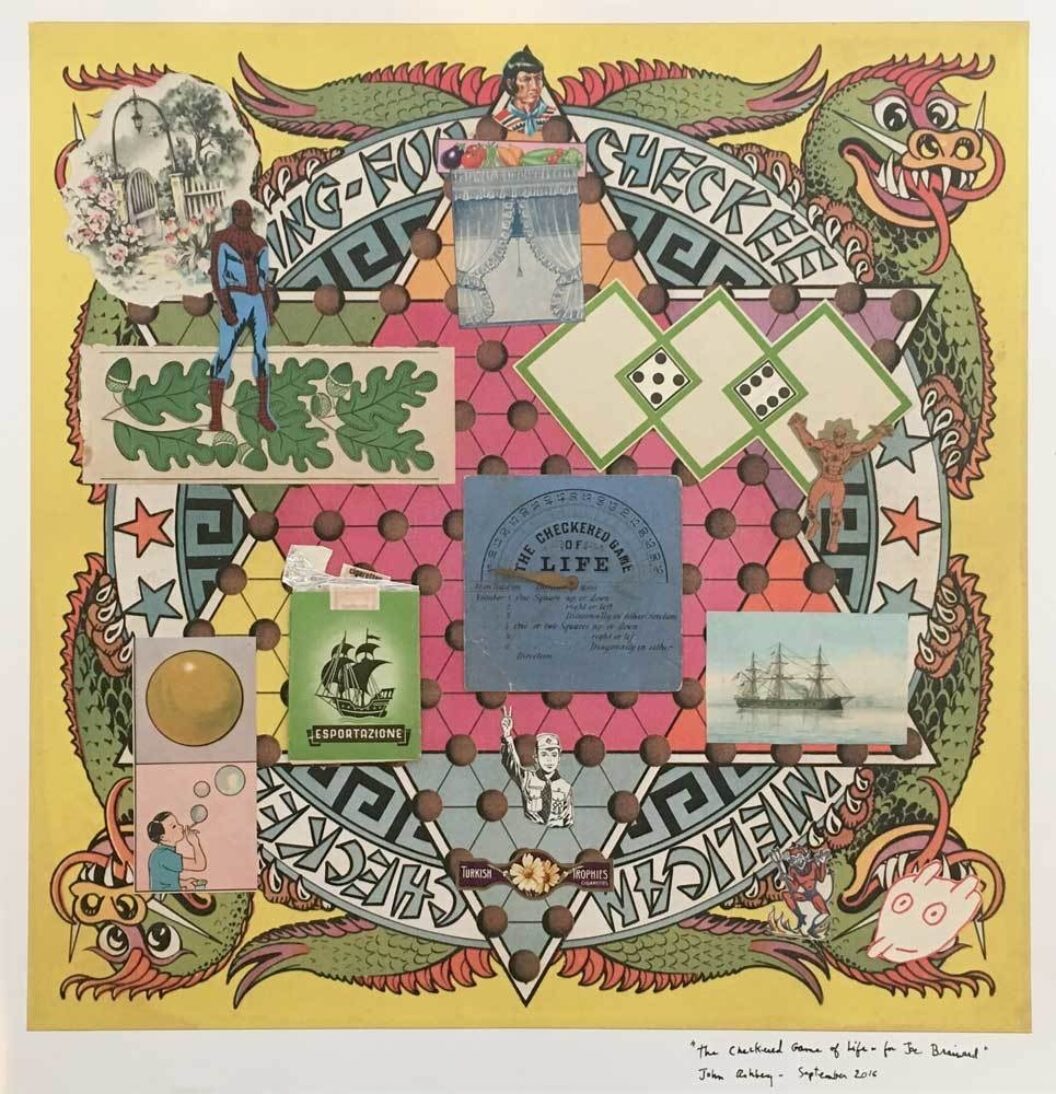 I first discovered Ashbery's poetry by pure chance, the way the most defining encounters in life tend to happen. It was the winter of 1992 or '93. A poetry journal had caught my eye at a bookstore in Barcelona, and I'd bought copies of two back issues. I had never seen a more magnificent journal. It had the subtlest, yet fortuitous, of titles: Poesía. Revista ilustrada de información poética and was published by Spain's Ministry of Culture. The journal was not merely illustrated. It had French flaps and was printed full-color in a variety of stocks, with inserts (I remember, in particular, a facsimile of the Dalí News No. 1), and an exquisite range of fonts. Words danced on the page, and holding a copy was as much a pleasurable haptic experience as a feast for the eyes and mind. As for the "poetic information" it was its purpose to deliver, the one I found in its pages was precisely the type I was ready to receive. It's as if, unbeknownst to my conscious self, inside me lay a dormant agent who needed a secret password in order to become active. The password was Ashbery. I'd never read anything remotely like "Self-Portrait in A Convex Mirror," which appeared in the issue from 1985 rendered into Spanish by Javier Marías.
The poem felt immediate, contemporary, a linguistic embodiment of the palimpsest of temporal layers that keep adding up to the feeling of living in the present. I understood every line, but after reading it, I could not paraphrase what I'd read. All I could hold onto was the experience of immersing myself in an ocean of language in which thought fused with close observation. It was elating and dizzying to read the poem and realize that doing so mirrored the distorting effect of Parmigianino's mirror itself: interspersed with Ashbery's lines are quotes and accounts of what he read about the self-portrait. As in a Möbius strip, reading is writing is reading. Looking back, I realize the radicalness of the "poetic information" I had come upon. There poem had no pretense of depth, it relished the surface, yet was devoid of banality:
And just as there are no words for the surface, that is, 
No words to say what it really is, that it is not
Superficial but a visible core, then there is 
No way out of the problem of pathos vs. experience.
You will stay on, restive, serene in
Your gesture which is neither embrace nor warning
But which holds something of both in pure
Affirmation that doesn't affirm anything.
Here was poetry in a zone above all forms of discourse, in which their shortcomings and insufficiencies were turned into poetry's currency. Back then, having grown up in Mexico City, I was most familiar with the model of the poet whose erudition, virtuosity, refined sensibility, and acumen rendered him (yes, it was usually a him) a public intellectual. I didn't know it at the time, but what Ashbery's poem in Poesía taught me was that to be a poet you did not need to be an erudite scholar or an academic, or someone with the aspirations of a politician, nor a sage, nor a visionary or a hermit, and even less a hero of the people. A poet was merely an artist like all other artists, playing with materials and transforming them in the process of doing so. In this case the material was that which most closely tracks our experience, that without which, in fact, our experience could not be accounted for.
I chose to remain in New York City after graduate school in no small part because the city was a place in which this was demonstrably a sustainable praxis; here poets not only were like other artists, they also collaborated with them and found methods that could be applied from one medium to another with astonishing results. Read, especially, collage and atonal composition. Our landscape is alive with filiations, shuttlings…
I never got over the thrill of hearing Ashbery read in the flesh. I remember in particular an ecstatic reading in the '90s, at Dia, when the museum was one of the few art venues in Chelsea. He read for what seemed like hours to a crowd whose attentiveness never waned. That weekend every word I heard and uttered seemed tangible, and magnetized. Then and always, especially when I heard him read out loud in that inimitable cadence of his, encountering his work would rekindle in me a nostalgia for a diction that I continue to long for and he never fails to deliver: that in which, detached from their speaker and their speaker's particularities, all words, and even clichés, have the same value and thus attain the utmost potential of their expression.
And the vase is always full
Because there is only just so much room
And it accommodates everything.
Mónica de la Torre is the author, most recently, of The Happy End: All Welcome (Ugly Duckling Presse). She teaches in the Literary Arts program at Brown University.