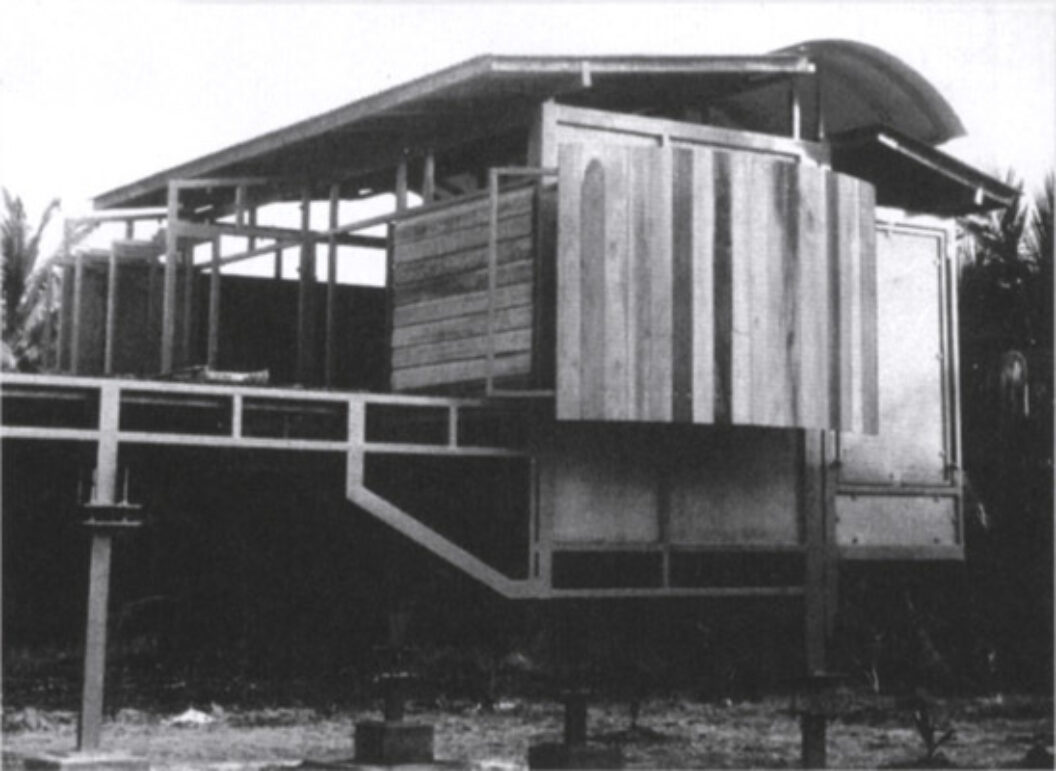 The Orchard Group is not for wimps. Design-build partners since 1999, Chris Otterbine and Laura Sansone drive around their 54 acres of rambling apple orchards 90 minutes north of Manhattan in a huge John Deere tractor equipped with a front-loader and a backhoe. No mere SUV, this über-off-road vehicle carves new roads into the landscape.
Otterbine, who studied architecture at Cooper Union, and Sansone, who studied art at Cranbrook, have recently completed the first phase of their new headquarters for experimental construction methods. The 1,500-square-foot wood-frame structure rests on a 5,000-psi concrete slab, the kind used for steel shops and auto showrooms. A kitchen, a sleeping area and a workshop for steel and wood construction occupy the open interior space. Punched-out windows grant picturesque views of the orchard, while a raised skylight and massive barn doors along the north facade flood the interior with light. A shower, sink, and toilet grace an exterior deck along the east facade. Privacy is afforded by the surrounding trees.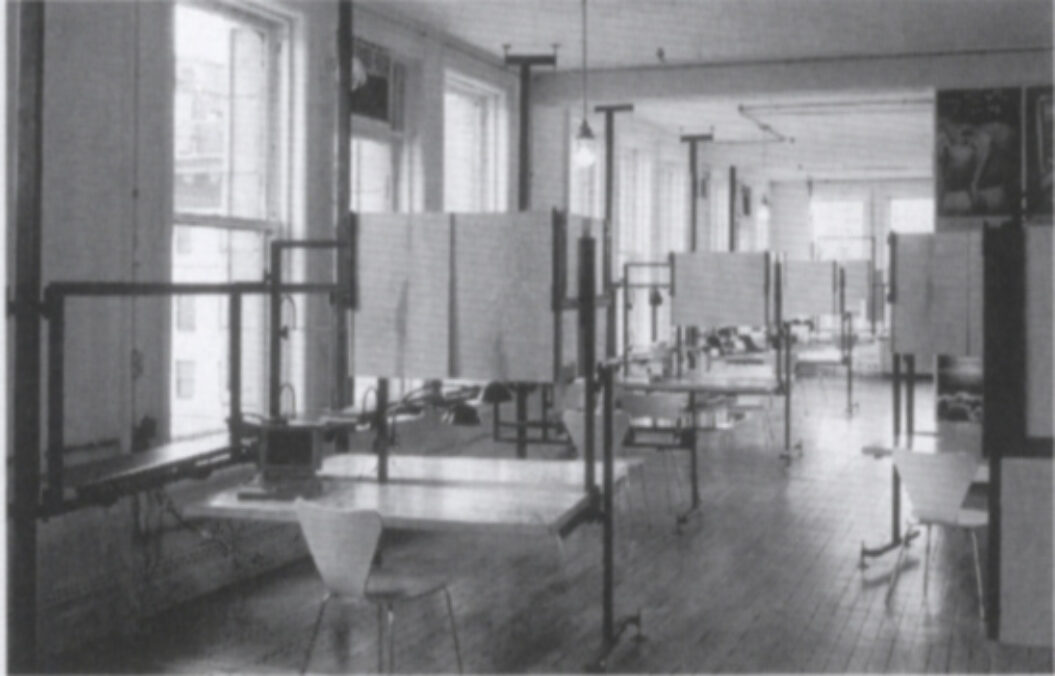 Phase one of this work in progress was completed in a week. The cost: $10,000. Ongoing construction projects will serve as a vehicle for experimental methods and materials, including foamed-aluminum doors and partitions, EPDM rubber membranes, and reglit glass thermal walls. (Home Depot is a frequent source for materials). A sample of furrowed gray Cordora fabric, a potential building skin, has been stapled to the north facade for endurance testing. A summer intern arrives in time for phase two, in which a second-level living quarter will be "clipped" onto the primary structure, secondary living space. Counter-weighted pivot windows will offer panoramic views of the landscape.
In 1993 Otterbine and Face Fabrication rebuilt the Storefront for Art and Architecture in Manhattan in collaboration with Vito Acconci and Steven Holl. Rotating steel-rimmed panels of precast concrete animated the new facade on Kenmare Street. Other past projects include Café Aubette in New York and a house on stilts in Belize. Perched on steel posts and concrete spread footings, clad with local "Santa Maria" wood, the Belize house was fabricated in three weeks in New York and assembled in another three weeks on site. Otterbine and Sansone have also produced an array of museum-quality architectural models for artist James Turrell and architects Lebbeus Woods, Steven Holl, Diller + Scofidio, and James Stewart Polschek and Partners.
The Orchard Group recently completed a house addition in Rhinebeck, New York, for Holl. The two-story steel-and-glass structure is clad in black integral-pigment exterior cement plaster. It features ramped concrete floors, a foamed-aluminum deck, an elevated pond, and a counterweighted steel skylight. Few detail drawings were produced prior to construction. The Orchard Group's designs are driven by the construction process itself. Their sketch-build methodology makes for fast solutions and on-the-spot inventions.
—Janet Olmsted Cross
Originally published in
Featuring interviews with Jane Hammond, Walid Ra'ad, Martina Kudlacek, Mahmoud Darwish, Jeffrey Eugenides, Steve Reich, Beryl Korot, and Christopher Shinn