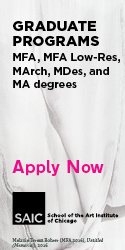 Julie lost her mind one day … just like that. Well really it had taken two weeks to completely lose it. She had always been eccentric but now she was past that. She believed very strongly in the principle "YOU ARE WHAT YOU EAT" so she experimented with water—drank it for two weeks. No food, no juice, just water. She was convinced that since she would only be water, she could disappear at will.
I saw her the night before she disappeared and she was pretty lucid. Was she really mad? She told me that she had lived forever; that she would never die and since she was all water she must have been the iceberg that sank the Titanic, the heavy water used in making the Hydrogen bomb, the basic substance used along with Kool Aid in Jonestown, Quiana.
"I feel very guilty," she said.
Her last words before she left were:
"When you see a gushing fountain, I'll be there. When you sip a glass of ice water, I'll be there. When there's a torrential downpour, a cloudburst, a flood, a blizzard, a lawn sprinkler … that's me."
"Okay," I smiled, "I'll look for you."
No one ever saw her again.
"Oh she's so elusive," everybody said, "She'll turn up sooner or later in some mental hospital." But she never did.
I know it's completely ridiculous but now whenever I take a bath I see Julie pouring out of the faucet and I begin to wonder just how many other odd people and complete strangers are in the bath tub floating around with me.
—Cookie Mueller Jan 1st, 1983.
Originally published in
Kathy Acker, Jene Highstein, Mark Pauline, James "Son" Thomas, art by Anthony McCall, Judy Pfaff, Julia Heyward, and more.