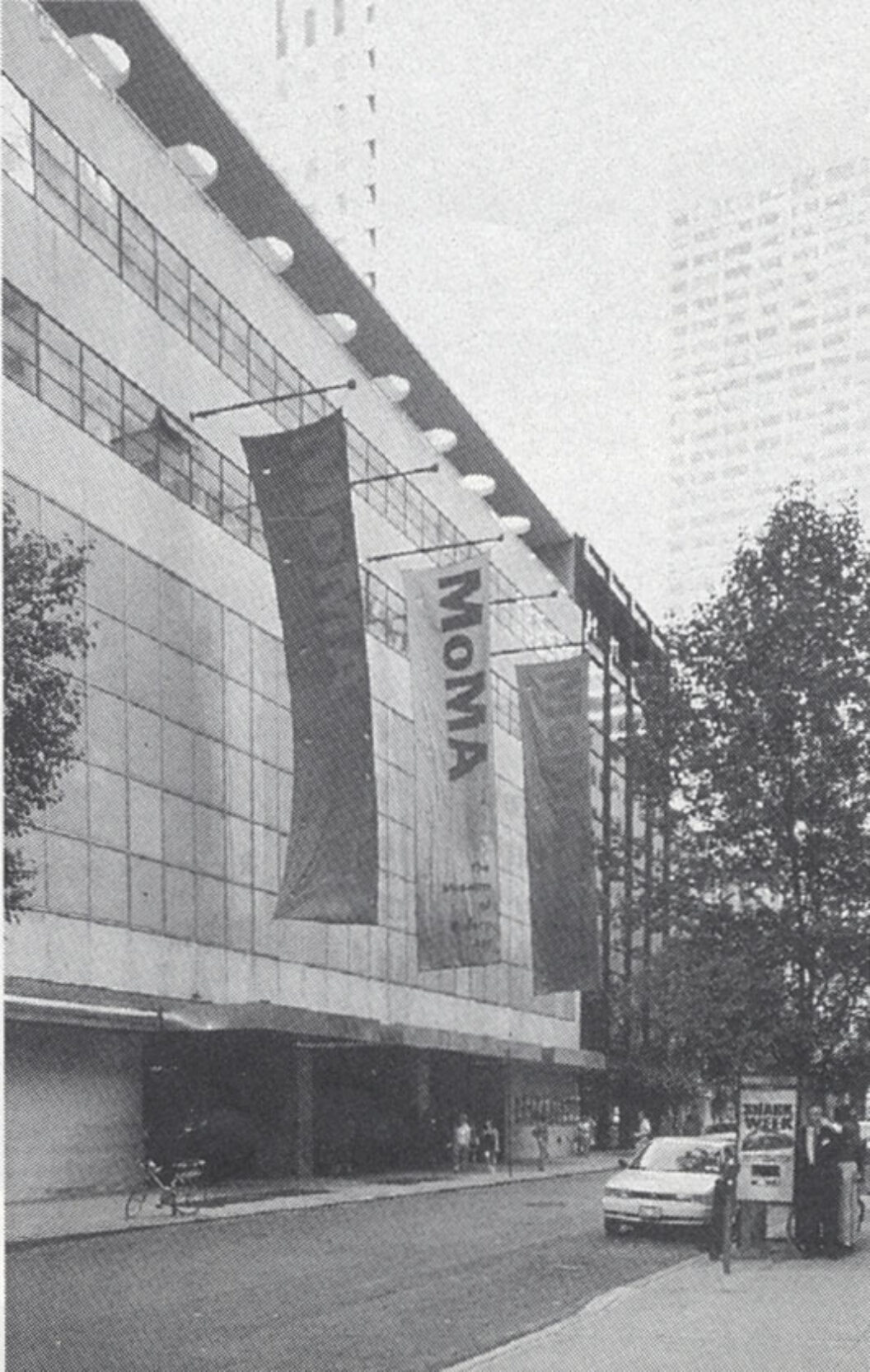 The only International style building in New York, The Museum of Modern Art of 1939, designed by Philip Goodwin and Edward Durrel Stone, is once again scheduled for renovation and expansion. Is this an opportunity to restore the original to its former dignity? Perhaps the trustees have realized the value of an architecture belonging to the spirit and the epoch of the Museum's extraordinary collection. Unfortunately, not one of the architects selected to submit proposals for this restoration considered this approach, proving once more how fragile architecture can be.
MoMA's architecture has been so compromised that it is only Philip Johnson's 1964 garden that gives character to this institution. The garden, perhaps his best work, represents a moment in the 1960s when many architects were searching for an architecture both modern and monumental, as in Oscar Niemeyer's Brasília that is more akin to the spirit of De Chirico than that of Matisse.
Of the 10 projects exhibited, only the work of Rem Koolhass, Steven Holl, and Herzog & de Meuron proposed to solve the very difficult problems of the site, the zoning, and the specific functional problems of the Museum's expansion, within the reality of a three-dimensional architectural idea. By the choice of the three finalists, Herzog & de Meuron, Taniguchi, and Tschumi, the Museum clearly indicated that it was not looking for a project that had a strong architectural form or one that proposed any radical reformulation of the spatial organization. Both Taniguchi and Tschumi's projects are very silent about architectural form, and are defined by a circulation scheme, one being a linear spine and the other a series of interlocking spaces that progress in sections. Herzog & de Meuron's project, although showing a clear circulation scheme, attempts to resolve the totality of the patchwork of spaces into a unified architectural field, even taking the lower floors of the residential tower and using this to balance a new and elegant architectural composition.
Inexplicably, MoMA is proceeding to expand without a conviction as to its fundamental architectural legacy. It seems fated that the original building of 1939 will be erased or absorbed by the new construction. I cannot imagine this happening to any other museum in New York.
—Carlos Brillembourg
Originally published in
Featuring interviews with Gregory Crewdson, Lorna Simpson, Allan Gurganus, Louis Auchincloss, Marie Howe, Rilla Askew, Rupert Graves, Andrew Blanco, and Paula Vogel.