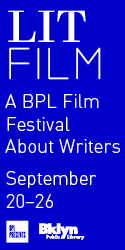 The touch of your skin
undertows and loosens me,
a honeyed melody
oozes: a melody
—Miguel Hernández
XVI
This wedding night
I am my balcony.
Window I am
without any other ambition but that he love me.
And when the daylight
breaks through my windowpane
I have dressed myself in my nuptial sheets.
What a balcony I am.
I will show the white cloth
so white by the window,
after this wedding night.
Minus a single jittery nerve,
minus blood pin-money,
minus an island and cotton
by which to fatten the pain.
How white and pure
I am my balcony.
Goodbye blood.
Goodbye blood, the blood and its utter darkness.
Anyway naked and covered
with my wedding sheets
I am armed.
And into the streets of Spain
and of my America I go weary,
waving my white fabric,
white vagina. White the love.
Because this wedding night I am my balcony.

 
XVII

The sun kindles in your groin,
raises the tower of your body
with the force of little gods,
presses and lifts.
The golden head
pulls your penis erect
(desire of the sexless
archangel that depends on this)
until reaching the labial place
where little drops of
maleness sweeten
and you go on
mooring like a boat
slowed in semen.
You set off in me an echo in the matrix.
It will be rain, something that I will invent
during the flight
fastened inside your thighs.
And of course! How peaceful the sea
with such a baptism
in my vase-shaped hollow!
Your sun!     Your sun!     Your sun!
My black whirlpool.

 
XXV

Everything goes to cold.
This mist with its talon,
the wilted rose,
the bird and its scarf
of air, the vase
cursing summer.
The sidewalk, the elderly señorita
who won't persist, bows down
rejects herself. It is a stain.
It is fate and a lengthy
ravine
where teethy currents
in the air roam
above the poor things
and the others. Time
without shelter, there is no lukewarm
business.
They do not leave us alone.
Oh sun without consequences.
This autumn that contaminates everything,
overflowing dieties that dampen you
wooden oboe
slender oboe
Your death lives the death.

 
XXIX

I was not seated to the right.
He does not prohibit me nor rapes nor shuts me up.
He did not take a whip, he does not know the freeplay of a
                                                                                         chain
He does not hold black.
He did not give up his feet to boots.
He doesn't judge that needless pig.
He doesn't humble the trip to the onion.
He can't make it flower under the tyrant.
He came to this sweaty place with us.
I put on two wings.
That bullet that went through until it exited
           (the bitter part
Bleed in Arabic.
Your heart cracked like a jug in
           (the war
He puts the birthing of light to the top of his canvas
The garlic was golden like a planet.
He lives hour to hour steady and to the left.
From this time there is no leaving the moment
           (of passion.

 
Translated from the Spanish by Zoë Anglesey.
Ana Istarú, poet and actress, was born in 1960. Ana Istarú has four books of poems: Palabra nueva (1975); Poemas para un día cualquiera (1977); Poemas abiertos y otros amaneceres (1980); and La estación de fiebre which won the EDUCA Latin American Poetry Prize in 1982.
Originally published in
Cindy Sherman, Dario Fo, Bruce Weber, Lisa Fonssagrives-Penn, and Raymond Voinquel.