Discover MFA Programs in Art and Writing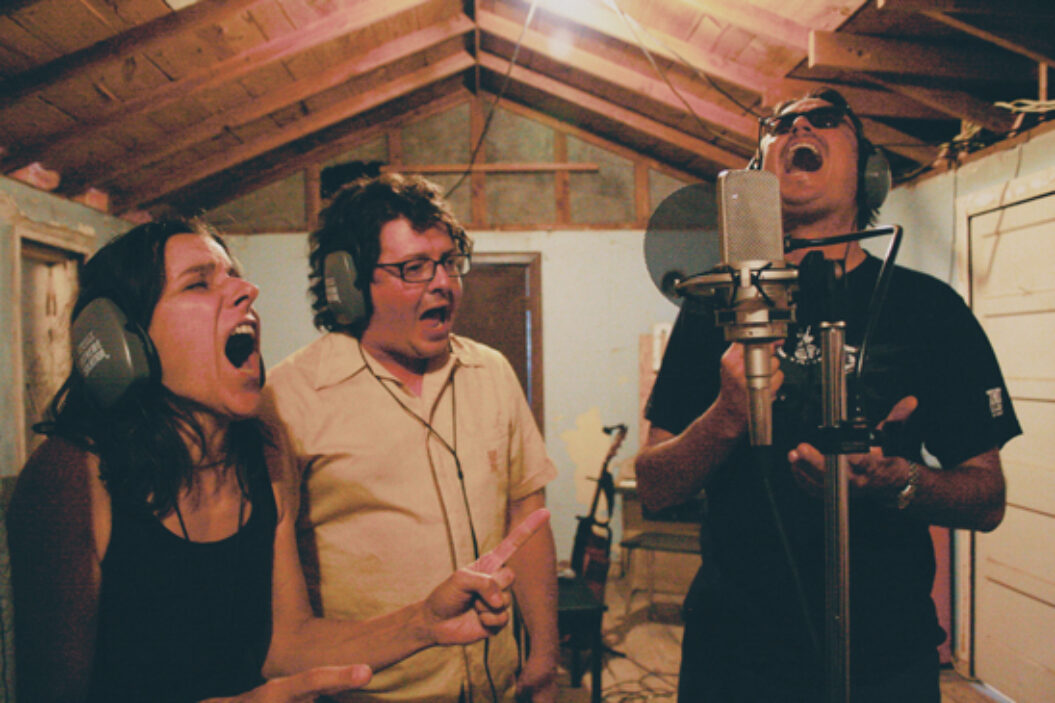 Marfa is arguably the most enigmatic small town in America. It has served as Hollywood film set, strategic border town, and art-world nexus. Its unique history is celebrated in The Marfa Sessions: Sounds across Town. Radiating from Ballroom Marfa, the exhibition permeates the town, incorporating distal sites such as Fidel Vizcaino Park, areas of ranchland, a billboard, the Marfa Book Company, and even the local airwaves.
Nina Katchadourian's The Marfa Jingles, broadcast on KRTS Marfa Public Radio, praises beloved local institutions including the Rotary Club, Broom Shop, Foodshark, and the mysterious Marfa Lights. The Jingles can also be heard from a listening post at Ballroom Marfa or purchased as an album. Katchadourian is one of the six artists in the exhibition commissioned by its three curators—Regine Basha, Rebecca Gates, and Lucy Raven—to make site-specific sound art for their polyphonic portrait. Deborah Stratman and Steven Badgett's Caballos de Vigilancia consists of three sculptures of dead horses that also function as listening posts for sounds which allude to town patriarch Donald Judd's Scottish heritage as well as the local history of border patrol surveillance. Similarly, Kaffe Matthews's Sonic Bed_Marfa, a bed built from wood salvaged from the town, serves as cocoon for a tonal soundscape also derived from locally recorded sounds.
The Marfa Sessions expands the notion of site-specificity from visible to audible space and negotiates the enigmas and peculiarities not only of Marfa but of sound itself. It emphasizes sound's unique ability to transcend time and space and the paradox by which it can be both intensely mnemonic and a stimulus to new experience. As a portrait, The Marfa Sessions, as clearly defined as it is ephemeral, as comfortable as Satie's furniture music, unflinchingly offers up sound not as document but as dialectic.
Victoria Miguel is a writer based in New York.
The Marfa Sessions: Sounds Across Town was exhibited at Ballroom Marfa.
Originally published in
Featuring interviews with Adam Bartos and A.M. Homes, Jacqueline Humphries, Tod Williams and Billie Tsien, Andrei Codrescu, Mary Gaitskill, Matthew Buckingham, and Pauline Oliveros.