The Landscape of Memory by Sarah Gerard
Sarah Gerard on life's closing and Gerald Murnane's fifth novel, Inland.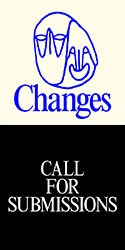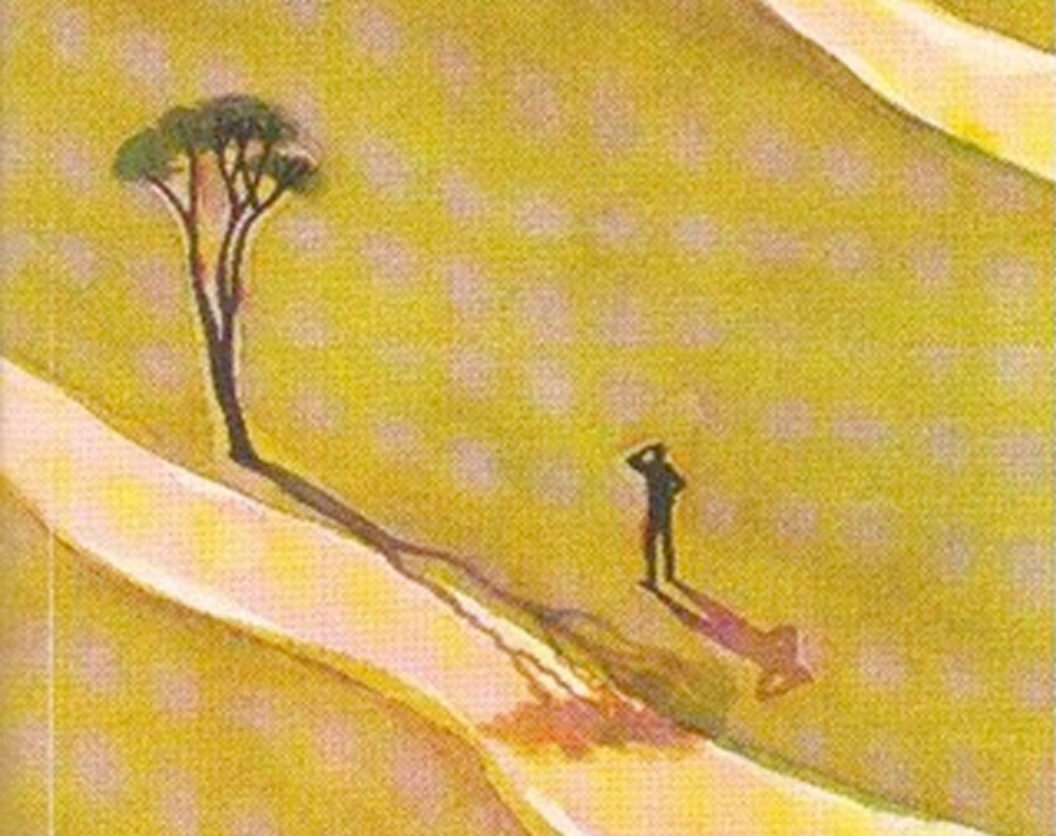 "In all the world there has never been, there is not, and there will never be any such thing as time. There is only place. Eternity is here already, and it has no mystery about it; eternity is just another name for this endless scenery where we wander from one place to another." —Gerald Murnane, Velvet Waters

Gerald Murnane has never left Australia and rarely even left the state of Victoria, but his fiction is widely traveled. In his fifth novel, Inland, available for the first time in the U.S. from Dalkey Archive, a writer sits alone in a manor house among books he doesn't read, and pages he struggles to write, and "travels" as far as the American plains, the Hungarian Alfold, and the Australian interior. Places are overlain with other places, assigned unspecific or fantastical-sounding names, tableau settings, or two different periods of time. Many of the vignettes one encounters in Inland are taken from Murnane's own childhood, and transplanted, in whole or in part, into different settings, with different characters. Walking the border between autobiography and fiction in this way, the book is an exploration of memory's relation to time, time to place, and truth to language, fiction, and dreams.
A few days after finishing Inland, when I had moved onto Wuthering Heights in anticipation of writing about their respective uses of landscape, my mother called to tell me that my grandfather's body was "shutting down." He would likely die before the end of the day Saturday, and it was currently Friday. My grandparents lived in a semi-rural suburb of Cleveland called Pepper Pike, in a house surrounded by rolling lawns and woods I liked to explore as a child. I had bought a ticket to see my grandparents later in the month, when they would celebrate their 65th wedding anniversary. But within minutes, I was on the phone changing the dates of my trip, and within hours, was departing JFK.
Asked if he would attend the ceremony should he be awarded the 2010 Nobel Prize in fiction, Murnane responded that, "There's no question of me going … I've never been on an airplane, and I wouldn't get on one for anything." I sat near the window on a CR7, looking over the right wing, next to a woman who wanted to talk when I didn't. There were maybe ten other people on my tiny jet, which seemed to confirm my suspicion that Delta reserves these small planes for medical passengers. I'd forgotten to pack Wuthering Heights, so was stuck with the dry and unemotional Rhetoric of Fiction by William C. Booth, a text that heavily informed Murnane's fiction. In his final years, my grandfather read Alexander McCall Smith's First Ladies Detective Agency series over and over with little exception. He loved the moral rightness of its characters.
Inland opens with its narrator writing in the library of a manor house, in an unspecified Hungarian village, using a language he calls "heavy-hearted Magyar." He writes to an editor who lives in the American Midwest, whom he has never met but frequently imagines in vivid scenes that form a large chunk of the book's narrative. Scenes like these separate the narrative of the book from its plot using various framing devices, combined into a collage that calls attention to the book as something that is composed. (The narrator "writes on" pages, as opposed to simply "writing" them because Murnane is concerned with surfaces, appearances, signifiers.) Perhaps the most obvious example is a false obituary notice that he sends to his editor. "I have tried to insert something of myself into the passage below," he says ironically.
There died quietly some little time ago, at his family seat, in Szolnok County on the Great Alfold, a gentleman who preserved during his lifetime spent almost wholly in the seclusion of his ancestral library, or in solitary walks through the extensive park and grounds laid out by his grandfather, a secret so burdensome that no writer of fiction would dare implant it in the heart of any one of his characters for fear of ridicule.

The notice goes on to include two long quotations from people interviewed about the deceased who, it becomes apparent, is not necessarily the narrator or any other specific person, but—Murnane seems to be saying, like the summary of any life—is a work of fiction, the raw material for which is culled from the memories of the deceased and those left behind. One such passage, from an unnamed "farm-servant and member of a family that later found its way to America" (a vague specificity characteristic of Murnane) is a page-and-a-half long and constitutes half of the obituary. Anyone who has read an obituary knows that, except in the case of a celebrity's, they are not this long, nor do they include sentimental qualifiers, nor even a creative adjective, nor do they include quotations. There is seldom a description of the manner in which a person died, or even much description of the manner in which a person lived. In fact, they are frustratingly terse, specific, unemotional. My grandfather's read,
GERARD SANFORD ABRAHAM GERARD, age 89, died August 8, 2012. World War II Army veteran, President of City Barrel and Drum Company. Beloved husband of Jean (nee Rabinovitz); devoted father of Darrel Gerard (Maureen Shields) of UT, Eric Gerard (Patricia) of FL and Wendy Gerard (Scott Ozer) of CA; dear brother of Betty Miller and Lou Gerard (both deceased); loving grandfather of Sarah Gerard (David Formentin), Chandler Gerard-Reimer and Wesley Gerard-Ozer; especially loved uncle of Renee Saxon-Everette, Michael Saxon, Dr. Arlen Rollins and Susan Rollins; great uncle of Dr. Aaron Rollins.

The first use of Gerard is not my typo; it appears this way on the Plain Dealer website. The obituary ran for two days in print. On the first day, my husband's name was Daniel, and my cousin's last name was Reiner. I guess the person transcribing it, like Murnane, was not so concerned with fact.
In the novel's opening passage, the narrator says that "this heaviness pressing on me is perhaps the weight of all these words I still have not written. And the heaviness pressing on me is what first urged me to write. Or the heaviness pressing on me could be the weight of all the days I still have not lived." There are many writers in my family: my father, my uncle, my aunt, my cousin, and my grandfather. You've probably not heard of any of us, but my grandfather would have told you about an episode of Hawaii Five-O he wrote but was not given credit for. There is a dresser in the basement full of typewritten short stories and scripts he abandoned after the incident. He loved to read, especially mysteries. He also loved film. Pride and Prejudice was his most recent favorite—the one with Keira Knightley. He loved storytelling. He loved to tell his own stories, over and over. He was very proud of my writing, though I don't think he shared it with anyone. For the first two days of my trip, when he was still slipping in and out of consciousness, I'm not sure he knew who I was.
Cancer is a slow, ravaging disease, a pestilence over the body's landscape. Landscape is a product of the mind; a fiction; a collage of remembered places, or in Murnane's case, imagined places. My grandfather is a collage of memory. His body is memory. The plague over the landscape of his body is memory. Murnane's landscapes are pieced together from places he's seen and some he's never seen. Those places he's seen are mostly remembered from childhood; those places he hasn't are studied, imagined. He loves maps. He loves to create fiction that is like a map in the way images connect across distances, creating patterns: the colors red, green, and white; the appearance of books; the wind; a window; a mirror; a young girl. He loves experimenting with images in different contexts, imbuing them with new meanings. "I learned that no thing in the world is one thing," says Inland's narrator, "that each thing in the world is two things at least, and probably many more than two things." Inland's images, removed from their original contexts, lend an out-of-time feeling to whatever scene they're in, the way lox will always make me feel like I'm eating with my grandfather. Murnane brings his focus on signifiers, finally, around to the body.
Your body—whether or not the belly protrudes or the hair on the head of it is turning grey, and whether the hand in front of the belly is writing or at rest or busy at something else—your body is the least part of you. Your body is a sign of you, perhaps: a sign marking the place where the true part of you begins.

This is comforting to me.
Naturally, Murnane's interest in signifiers extends to include an interest in language. He relies heavily on the trust we place in text and draws attention to it in the conceit of Inland. We know that the narrator writes in a heavy-hearted Magyar, but we read his work in English. His editor sends him "translations" of the names of prairie flowers, and presumably those translations are then translated again so that we can read them. Embedded in the story, all around the narrator, are books whose language, we so easily forget, is heavy-hearted Magyar. Likewise, the headstones he sees in the graveyard he likes to visit, in the end, are etched with what must be Magyar. (In the Jewish tradition, the grave does not receive a headstone until a year has passed.) Oftentimes, the narrator hesitates to specify the name of a place or person, giving his reader, instead, a sort of riddle. For example: "From the same notice I learned the name after her marriage of the girl I once talked easily with. The name in fact was my own name," which the reader doesn't know. We are left, at all turns, guessing at the decipherability, the reliability, of the text.
It is not unusual for a person, when they're dying, to become anxious, restless, or sleepless, to hallucinate or have visions, or to have difficulty speaking. Often, we weren't sure whether my grandfather was calling for the nurse or his deceased cousin who shared her name, talking to his mother who died decades ago, or asking to be turned over, calling someone's name in a dream or in this world, or just calling out from pain. He worked, or thought that he worked, until the day he died.
Some things I remember about my grandfather are things that I've seen, such as the time he traveled (like Murnane, he hated traveling) to visit us in Florida. I was three. We went to Clearwater Beach. I remember clearly someone telling me not to walk in the sand spurs, but I did anyway and they stung the bottoms of my feet. I screamed and cried, and my grandfather carried me to the water, and washed my feet off, and carried me back to the towel. At least, I think that's what happened.
Some things I remember about my grandfather are things I've never seen, like Inland's narrator has never seen his editor in America, or her home on the Plains, or the company she works for—the Calvin O. Dahlberg Institute of Prairie Studies, a place we believe exists in the world of the story because we're told that it does. Like Inland's narrator has never seen the woman he contacts to find out about the "girl-woman" he once loved on Bendingo Street, but who he knows lived nearby. I remember my grandfather's service in the Army, when he was stationed in the Pacific and put on malaria control, and contracted dengue fever from a mosquito. He was laid up for weeks in the island's only hospital. I remember the night he met my grandmother at a Valentine's Day dance thrown by the local temple. He asked her to dance and she said no, that he was too short, that she liked tall men. These are things I have to imagine, but feel are true, like the narrator believes the wind on the Plains is true.
Last March, while my grandfather weakened with cancer, I took my husband's Flip camera to Cleveland and spent four days interviewing my grandparents. I asked my grandfather questions about his childhood, his views on God and religion, his relationship with my grandmother, their children, his favorite books, his favorite movies. I remember that my grandfather loved The King's Speech, but didn't like Black Swan because it didn't make sense to him. I remember how empathic he was despite the terrible pain he was in. I remember that, when I asked him what he was reading, he said he'd been reading something until three or four nights before, but that "some of that stuff is violent. Not the violence in the story, but the characters. It's terrible to know that people are like that. I couldn't sleep afterwards." I remember that he didn't like Dennis Lehane's novels.
To say that literature and life are separate is to say that literature happens somewhere outside us, that somehow we think about literature in a place outside our own minds. This is impossible. The places where we think about, feel, and live literature are the same places where we think about and feel and live our own lives. The events of literature and the events of our lives are mixed up together, inseparably.
I had found a copy of Wuthering Heights in the Cleveland airport and read it throughout the week while my grandfather was dying. "Catherine's face was just like a landscape,"
shadows and sunshine flitting over it, in rapid succession. But the shadows rested longer and the sunshine was more transient, and her poor little heart reproached itself for even that passing forgetfulness of its cares.

Inland's narrator doesn't read the books in his library, preferring instead to look at the spines (a choice word) and imagine the spaces that open up behind them, calling, first, the page of a book a window and later, more accurately, a mirror. Towards the end of Inland, however, he gets up from his table and takes Wuthering Heights off the shelf.
[W]hile I read it aloud I dreamed of myself seeing headstones of graves with grass-stems swaying near by and clusters of tiny flower-heads among the grass and in the background a view of indistinct moorland.

While I watched my grandfather die, I imagined his hipbones and knees as hills that were growing while he grew thinner. It rained the night before he died and tiny brooks crossed our path as the undertakers carried my grandfather out of the house on a stretcher. It rained on the day of his funeral. I was a pallbearer, and bore the weight of his body in the casket from the funeral home to the hearse and from the hearse to the grave. Inland's narrator visits his cemetery in the last scene.
While I stared I began to weep. I wept in a way that I have never wept for any person I have met during my life. I wept for only a few moments but violently, in the way that I weep sometimes for a man or a woman in a book that I have just read to its end

Sarah Gerard's fiction and criticism have appeared in BOMB, The Brooklyn Rail, New South, Slice, and Word Riot, among others. She has written journalism for The St. Petersburg Times and Creative Loafing, and edited a number of journals and street papers. She is a bookseller at McNally Jackson and a graduate of The New School with an MFA in Fiction.