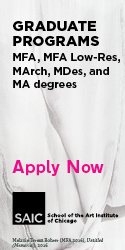 dead
In the room they talk of him. His distrust, the burden of the dead. Another orphan. Outside their window, dead white windows look down.
Only the dead can talk. In the dry wasteland, words are shadows. It is impossible here to say the word "garden."
fugitive
He runs without hope. It is inevitable that he will be caught. That he will be crushed. He knows this more with every step.
He runs through hot dry country. The others are always after him. How many there are he does not know. He leaves his voice behind.
speechlessness
Who took his words away? "They" are the only ones allowed to speak here.
Who is to blame? How does one blame without words?
voice
He hears the voice come from his mouth.
It is not from his mouth. It is from the mouth of the man pursuing him.
hunger
His is a hunger that cannot be filled. When there is food he eats and eats but is not nourished. His mother with her sweet rich mile is dead.
He is always hungry. He scratches the scabs off his dry skin and greedily sucks the blood.
the land
They killed his mother and his father and turned him loose in the dry land. Everything there is bare and it is only land he has. The green trees by the river beckon but he can never reach them. The blood of his parents soaks into the pale dirt.
thought
They chase him and he runs. Mute and dry, is he even allowed a few thoughts? A few, perhaps. To keep him going. Memories of easier forms of motion. A horse to carry him. The dead words of his father's voice.
tree
Running he has reached the only tree there, the only green in the huge dry plain. The crows circle and caw. His body hangs swinging by the neck.
Note: Juan Rulfo is a Mexican writer, the author of two works of fiction, El llano en llamas (The Burning Plain and Other Stories) (1953), and Pedro Paramo (1955). His most recent work is a collection of photographs, Inframundo: The Mexico of Juan Rulfo (1980), published in English in 1983 by Ediciones del Norte.
Originally published in
Ralph Humphrey, John Jesurun, art by David Salle, Eric Fischl, writing by Luc Sante, Kimiko Hahn, Tim Dlugos, and more.