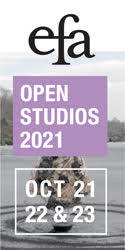 The pleasure Solovei took in the manner of Shea's death, never mind that it was a suicide and Shea the very paradigm of what Solovei could not but help but helplessly think of whenever he, Solovei, had thought to set himself the meditation of what it must be to be the Gentile—oh so very big-boned, large-boned, heavy-boned, long and broad in all the central categories, the blithe inventor of every reckless declension, the very thing of this vexing life most lived.
And never mind that Solovei loved Shea.
Solovei loved Shea's death more.
Could not keep himself from telling everyone:
"You hear about poor Shea? Jesus, the man drove himself off a fucking cliff. Took his car and went poking up along the coast and found himself what looked to him to be the very spot which was high enough and then sailed the sonofabitch right off."
Or so the story went.
The story that had been carried cross-country to Solovei by those who had still been keeping company with Shea right up until Shea's end.
Not that Solovei and Shea had ever had a falling out. Just that Solovei had come to arrive at a time in his life when it was more and more seeming to him to be necessary for him to keep himself more and more to his own small experience. This is why when Solovei told everyone about poor Shea, it was via the telephone that Solovei would pass along the news.
It made him ashamed.
"Hello?"
"Hi, this is Solovei."
"I'm calling about Shea."
"You remember, my old buddy Shea—big guy? Great big happy bastard, great big cheerful happy chap, with sort of what you might call indomitably red hair?"
"Anyway, I just got this call from California and you'll never guess."
It seemed to Solovei nothing short of a show of heroics in himself that he could keep telephoning the word around when here it kept making the fellow feel so horribly ashamed of himself to be doing it.
"Ah, God, the bravery it must have took in him to actually have taken hold of that goddamn wheel."
And so saying, have a vision of the hands of his friend Shea—great hams of hands, as Solovei understood these Gentiles to say.
Meaty.
Big-freckled.
Letting go and gripping elsewise and then yanking your mind that long, clattering, blazing disastrous way.
Jesus Christ.
The fucking courage of Shea!
To which she said, "Oh, it is certainly not a question of living or dying but only of the hilt."
Solovei did not get this.
He said, "Hilt?"
She said, "Why it has got its teeth so fiercely into you like this, Shea's doing away with himself—the fact that, like his life, how he did it was right up to the hilt."
"Oh," Solovei said.
"Yes, of course," Solovei said.
"Sure," Solovei said.
"Yes, I suppose so," Solovei said.
And knew that his interlocutor had uncovered the truth.
She.
Her.
One of the ones Solovei had stopped feeling the necessity of keeping up with when he had started feeling the necessity of keeping closer to himself.
"Come on over and we'll fuck," she said.
"You're spooked," she said.
"I'll get you unspooked," she said.
"Come fuck," she said.
"Maybe sometime soon," Solovei said, and then, with real terror in his heart, hung up.
As for what is left of the story, Solovei never did go to have his little visit with her but did have, some months thereafterward, a dream in which he had in fact set out to have it and then saw himself in his car motoring along the highway to her house, whereupon suddenly also saw—that is, the Solovei sleeping saw the Solovei driving—himself having to perform an amazing sequence of unimaginably shrewd maneuvers to elude the enormous truck that had abruptly been revealed bearing so brutally down upon him from his blind side, which was both sides.
In his dream, Solovei could even hear himself already telephoning all of the friends he used to have.
"Hi."
"It's me."
"It's Solovei."
"I was on my way to see Shea's old wife."
"I had the car out, just to pay a condolence call, I couldn't have conceivably have been driving more cautiously, when out of the fucking blue there is all of a sudden right out of nowhere alongside me this gigantic fucking truck.
"Anyway, it's a miracle, the stunts I could all of sudden so incredibly do with that wheel and those brakes and my mind."
Gordon Lish's collection of short stories Mourners at the Door, an Elisabeth Sifton Book with Viking Penguin is due out in March. His novel Peru is coming out in October from Scribners. He is currently working on a novel, Extravaganza.
Originally published in
James Rosenquist, Julian Barnes by Patrick McGrath, Diane Kurys, Richard Greenberg, and Jeremy Gilbert-Rolfe.