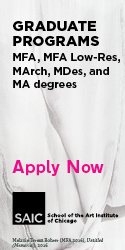 Zachary talks about wanting to be with someone because he feels like he can be a better person for someone else. He says he doesn't know what he's doing, wishes he had someone to do things for. I tell him I think we are very different people.
Theory as pure verbalism: a generated knowledge with negative impact.
If I begin to miss someone I think, "Life is bad anyway."
Someone imagines herself as a weak outlier of modernism.
The modernist text originates in rhetoric, and quite specifically: a rhetoric of expression, in which the "subject" of language is subjected to a consciousness of the unnaturalness of expression.
There are parts of reading ("aspects") that remain unnamed.
Lyotard: "L'utopie est que la vérité ne paraît jamais là où elle est attendue." (Below this phrase, in a notebook, multiple versions of the sentence in English indicate excited reading. Here I display only the most accurate, "Utopia is [the fact] that truth never appears where it is expected.")
* * *

A hut is a small house.
I liked that (as you put it) "fairly relentless pursuit of a particular kind of past."
It's possible that the novel becomes necessary (to a writer) when one perceives and cannot simply "think through" others, personalities. One enters into a circular relation, in attempting to solve contingency, something not even productive of lyric. Thus the novel is the elaboration of nearly real situations as an aid, a kind of paradoxical recovery from the actual.
Impulse of some novelists: pessimism, fear, a hatred that finds no relief in reality.
* * *

Fragment suddenly recalled from a conversation in a dream: "You know I'm the kind of person who just thinks symmetrical faces are the most beautiful," as she imagines (joyfully) a symmetrical face.
* * *

"I thought of you" means: "What I said to myself; a variety of sentences I could remember others saying."
The importance of disappointment should not be underestimated.
An Argentine professor watches an American student take notes. Regarding the form of her presence, he remarks, "She draws a line."
* * *

The pitiful nearness of what does come to pass and, therefore, incessantly replaces that which we intend as our existence.
Locations are eccentric. Here and now. Not the movement of "closer"; rather, "otherwise."
A phrase in a notebook: "Dickinson as anti-Bovary"
The worst is my imagination: lushly underscoring everything.
* * *

You cannot win. This was what she feared, in its possibly perfect truth. You cannot win. There are no winners.
A woman in a story is overheard saying, "Whatever happens, it has either already happened or has always been about to happen. This has been true since the day we met."
* * *

I wake from a dream in which Charles Olson is smothering me with his inner thigh. He stands over me, presses his semi-erect penis, under the material of his chinos, against my cheek and eye. There is a sweet smell, as of detergent.
To experiment with every kind of prose imaginable, i.e., the proses of America. I ask, What is the purpose of clarity, beyond description? Clarity, but to what end? The exquisite prose of Melville, of—what is totally different and yet feels related—Rousseau.
* * *

The worst is my imagination.
A note: "Must begin studies of description."
Lucy Ives is most recently the author of Orange Roses, a collection of poems and essays, and nineties, a novel about a decade. She lives in New York City and is a deputy editor with Triple Canopy. The Hermit, excerpted here, is a series in prose.
Originally published in
Featuring interviews with Jay Scheib, Matthew Barney and Gaspar Noé, chameckilerner, Zoe Leonard and Shannon Ebnerm, Teju Cole, Etel Adnan, Natalie Frank, and Valerie Snobeck.