Signaling Through the Flames: On The Gulf by Belle Boggs by Kristen Martin
A scam writing workshop for Christians breeds empathy.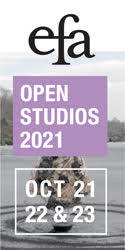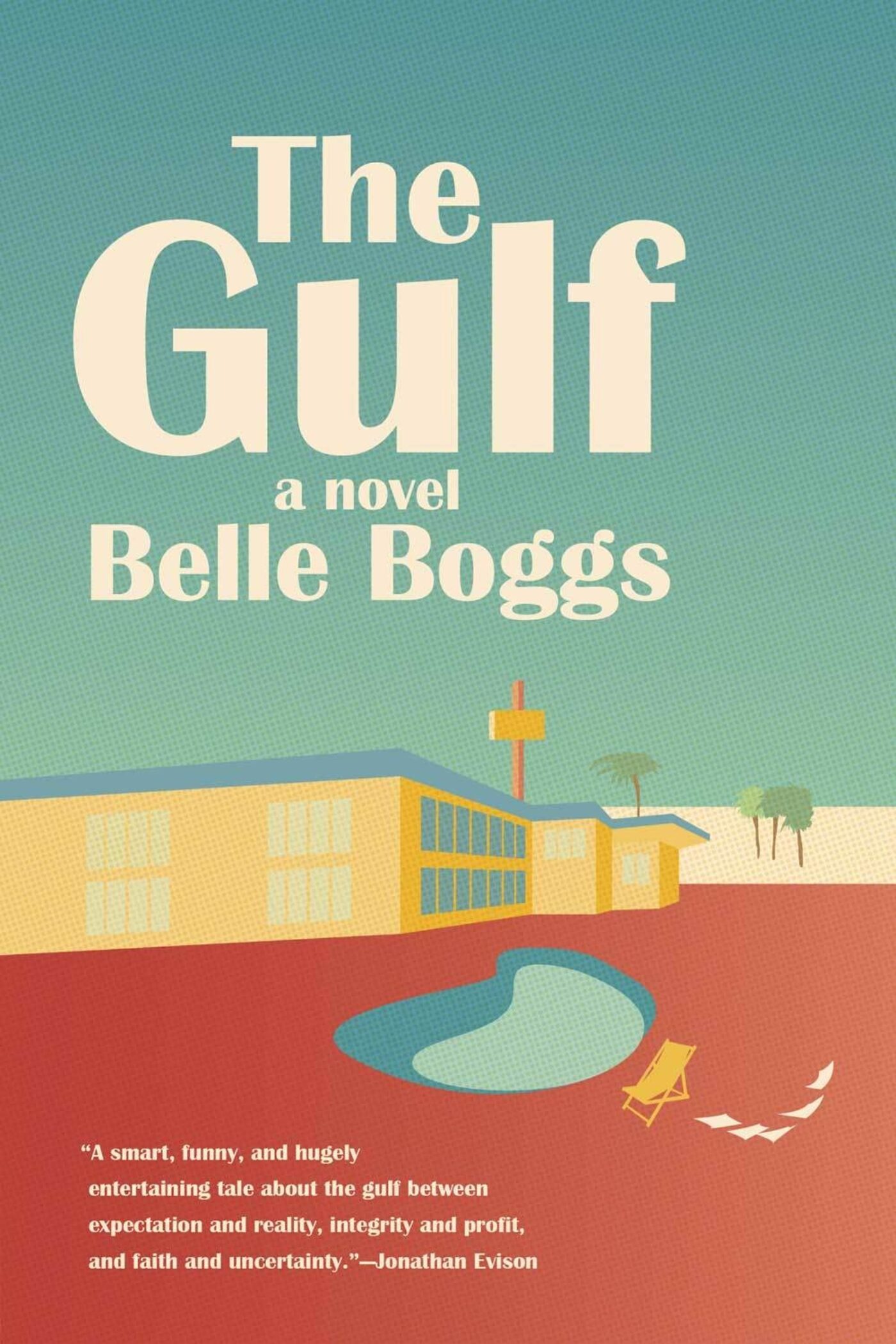 Stuffed between puffer-coated shoulders on the subway, I caught myself mooning over the cover of Belle Boggs's first novel The Gulf (Graywolf). The illustration of the motel-turned-low-residency-writing-program at the book's center is weirdly alluring: a kidney-shaped pool sits before a block of motel rooms; a trail of papers floats away from a yellow folding chair. Boggs had succeeded in getting me in the mindset of her antiheroine, Marianne Stuart. At the start of The Gulf, Marianne is eager to leave behind "routinely performing her own incompetence" in Brooklyn for the ease of sitting on a Florida beach and reading applications to her new writing program. The only thing that snapped me out of my daydream was the cross atop the motel.
After all, the school that atheist Marianne heads is for evangelical Christians: the Genesis Inspirational Writing Ranch. Marianne originally conjured up the idea of bilking Christian writers as a joke; she'd laughed about it with her then-boyfriend Eric when they were getting MFAs at NYU. Now her ex-fiancé, Eric makes farce reality when he calls Marianne in August 2011 to tell her that his great-aunt wants them to start a Christian writing school at her shuttered motel near Sarasota. Marianne will administrate; Eric, whose novel was remaindered in paperback, will teach fiction; Eric's venture capitalist brother, Mark, will handle the business side. Marianne, thirty-four and barely employed, with her apartment going condo and her poetry collection long-stalled, can't muster the resolve to turn down making money off people whose beliefs she can't tolerate.
Eric promises Marianne that at the Ranch she'll have time to work on her book, The Ugly Bear List, which "reference[s] all the people and movements and decisions that made Marianne's blood pressure rise. Climate change deniers, racists and gun nuts and abortion foes…" The applications that she reads on the beach? Fodder for The Ugly Bear List.
With this scarily plausible setup, Boggs nails the launching point for her satire of for-profit education and the unholy links between manipulation, money, and writing. But The Gulf is more than just a witty parody: Boggs uses the Ranch as a lens through which to examine our fractured country, where the inability to allow for ambivalence keeps us separated by a gulf. In Boggs's ultimately redemptive novel, it is language—poetry—that bridges that gulf.
Boggs builds this bridge by getting us out of Marianne's head and into those of others at the Ranch, most notably Janine Gray, a high school "life skills" teacher from Panama City. Janine began writing poems on detention slips to grapple with her students' "strange, unknowable, ridiculous choices," but soon shifted her questioning to a situation that had long troubled her: that of Terri Schiavo, who becomes her speaker. Schiavo fell into a persistent vegetative state in 1990, and came into Janine's world and the real world in 2005 when her husband and parents' battle over removing her feeding tube.
Boggs' choice to use the Schiavo case as Janine's writerly preoccupation is a smart one, a litmus test for what side of the gulf you're on. I remember it as a right-to-die case—I sided with Schiavo's husband, who argued that she would not want to be kept alive artificially with no hope of recovery, and found her parents, who believed she could recover, infuriating. Janine's take made my blood pressure rise as much as it might have made Marianne's: "Terri's husband, and the lawyers and politicians and even the doctors, who stood against Terri's parents and against God, seemed to represent…a world in which, instead of praising God for sparing his wife's life…a man might kill her."
The thing is, Marianne likes Janine's Schiavo poems—she finds them "modest but tightly packed, wounded." At the start of the first residency session in March, Boggs makes clear that these two characters are not truly one another's foils. They bond over Lawrence Ferlinghetti's "Poetry as Insurgent Art" and idea that "The state of the world calls out for poetry to save it." The women might interpret that state differently, based on the news soundtracks filtering through their days, but they both find purpose in poetry, and those purposes become progressively more nuanced. Janine's poetry teacher challenges her to ponder that Schiavo might have wanted to die; Marianne's The Ugly Bear List morphs beyond a shit list. Through these two women's poetic reckonings, Boggs convincingly makes the case that the writing workshop can breed empathy.
Indeed, it is empathy that prompts Marianne to question the bilking she's signed up for. Her quandaries increase when Mark and Eric enter a Faustian funding agreement with God's Word God's World, a smarmy business that props up for-profit Christian schools. (Boggs' GWGW characters, and the schools they fund—cosmetology, medical billing, sonography—are a horror-comedy in and of themselves.) With these quagmires, Boggs gives Marianne more meaty matters to work out than will-she-or-won't-she get back together with Eric—her primary dilemma before the students arrive—and thus lends The Gulf real depth. As a political maelstrom over GWGW's involvement ramps up alongside a literal hurricane headed toward the Ranch, Boggs forces readers to reckon with why Marianne said yes to Eric in the first place—and whether money might have convinced us to do so, too.
Beyond Marianne's difficulties with GWGW is the heart of her issues: her broken relationship with her born-again sister, Ruth. Their mother died when Marianne was seventeen and Ruth was five, and the different sense they made out of that loss fixed the rift between them. Ultimately, though, Marianne and Ruth don't get enough page time in this swiftly moving, densely packed novel—an issue with the utilization of other characters, who seem to come and go to reinforce plot points. The space allotted to the sisters for grappling with one another's beliefs was unsatisfying, as Ruth doesn't seem to entertain doubts about her hard-right positions. Marianne's time at the Ranch gives her an education in nuance and empathy, but I couldn't help but feel that she wasn't the character who needs it most.
This gets at the biggest question The Gulf has me chewing on: should some gulfs be bridged? Do all our beliefs deserve doubting? Ferlinghetti's "Poetry as Insurgent Art" begins, "I am signaling you through the flames." Boggs makes us question who is worth signaling, and how.
Kristen Martin is working on a collection of essays that meditates on grief, death, and life. Her personal and critical essays have been published in Literary Hub, The Cut, Hazlitt, Catapult, Real Life, and elsewhere. She received an MFA in nonfiction writing from Columbia University, consults with writers at the Columbia University Writing Center and teaches writing at the University of Pennsylvania.