This First Proof contains the story The Great Lawn.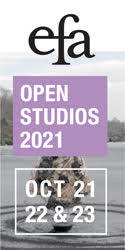 A thunderstorm chased us out of the park. The clouds gathered suddenly and were rising over the wall of trees that cut us away from the rest of the city. The stretch of blue over the green where we sat turned orange and then gray into an almost silver. His hair was silver.
He had gray wings; that's how I called them. "You have gray wings," I smiled, touching his hair, "just over your ears. Has it always been gray?"
"Since I was 19. I don't mind it."
"You're a cloud," I said, leaning back on the grass. He leaned over me, his face against the sky. "A little to the left. The sun is in my eyes." I touched his face.
It was the delicate cool of an early spring day. The kind that says put your shorts on, ride your bike to the Park because the winter was long and summer might never arrive. You don't really decide, but just proceed as if it had already. The wind tells you through the leaves, 'if not yet then soon, because it must come.' Anticipating the warmth, shivering without your jacket, peddling your bicycle; you will the summer forward. And summoning the season we wanted that day, we played Wiffle ball in Central Park's Great Lawn, ignoring the chill that shook our knees when the wind rose—it sounded like our breath if we closed our eyes and listened—suspended—before we'd kiss—the wind blowing through us.
We leaned into the park on our bikes, and laid them down at the edge of the green. It wasn't too crowded, being one of the first days of the season. The sky opened up for us; women in bikinis sunned themselves in the fields and on the larger rocks, men played Frisbee with their shirts off and looked at the girls from time to time. And we—our limp Wiffle ball league sat lolling near the edge of the grass, laughing, sitting down, stealing puffs off a joint we'd rolled at home, and sips off the beer warming slowly in our backpacks.
My old friend from college, Jacob, had planned the game a week in advance, but then canceled and rescheduled and canceled and rescheduled, as the weather report changed and our faith in meteorology fluctuated. Many of his friends hadn't shown that day because the weatherman had predicted rain finally, though the sky showed no signs of it. We made some calls sitting Indian style there, while picking grass from the roots to do nothing with and then let go. "I did show," some said, "I left an hour ago," "I'll be there in an hour," "I don't care for Wiffle ball."
We had to modify the game to suit our limited company—three players per team, one base, home plate, and a pitcher's mound in between, a catcher behind. The teams were made up of The Doctor—whom Janice was dating, Dave (Jacob's friend from his hometown of Atlanta, "Atlantis," he liked to say, "my lost city …")—just out of a relationship and therefore taking the game very seriously, he could not afford to lose again, not again this week, and me—a little drunk off vodka, with pulled grass in my hair ("Lady of the grass," they'd call me later)—with coy looks to Philip on the other team. The other team (did we give them names?): Philip—my new boyfriend, we were just starting, Janice—my friend from graduate school, and Jacob—perennially unattached.
The game was tricky with only one base to run. Jacob served it up for me, and I hit and took off for first base directly behind Jacob where Philip was crouched low to receive his pass. I ran straight into Philip, fell on top laughing, a tackle, which informed our revision of the game—"Wiffle-Tackle" we called it after that. I was struck out. Too slow. I crawled back to home plate, giggling.
"The Doctor," as we called him—because he was one and this was so funny—Ben, couldn't hit the ball. He was a hulking man, muscular, handsome, capable, good with his hands, he seemed; a surgeon, but he couldn't hit the ball. He kept trying to use one hand. The yellow plastic bat in one hand, and as the game wore on, he was unable to make contact. Every one began giving him pointers. Even I tried to show him how to hold the bat, but nothing. You could see his self esteem waning, his sort of giving up with a 'whatever' attitude as Janice struck him out repeatedly. Poor Janice.
When Philip threw them easy for me, I complained and said I knew what he was up to. "Don't give me special treatment just 'cause I'm your girl," I said. He said he wasn't, denied it as he lobbed it over and I ran for my life toward first base as if it were the first and last kiss of my life. Later on he admitted on the couch that he was taking it easy on me, as to keep me included in the game and I said it was wrong, though I loved it. The game wasn't high stakes for him and me, not like for the others with their personal dramas; they needed to win. Philip and I already had it all. At one point he sat comfortable in the outfield while the Doctor took his swings. Philip with a swig of tepid beer, a cigarette, though he didn't smoke, why not take up smoking?
Janice and I ran through the park. The day was closing and we were looking for an open snack vendor. I told her as we ran, "There, the guy is going that way! Isn't Philip handsome, isn't he the most handsome?" and she said, "Can you believe he couldn't hit the ball, not even once, zero contact." I said, "He said, 'I love you' this morning," and she said, "Why wouldn't he use both hands?!"
The day was so long then—we took our bikes to Sheep Meadow, we said our goodbyes, that we might meet up with Janice and Ben later for dinner. Janice wanted to. "Sure," we said, "We'll be in touch later." Philip and I took off to see some of his friends at the other end of the park. They all had bikes over there. We sat down and had cocktails, mango Mojitos from an illegal vendor they had all become friends with, and then I became the Lady of the Grass veiled by handfuls that rained over me and Philip as I baptized him. Our feet touched while other people spoke and we smiled about what we knew. What did we know then?
The storm was coming but we held out until thunder cracked loud just beyond the trees and the sky changed suddenly. The clouds rising over the meadow, rising after us. We took up our bikes and left to race the storm home.
The rain caught us. We rode home in the rain to his place on the East side of Tenth Street. Later I would say that was the source of all our problems, that we lived on opposite sides of Tenth Street. I rode behind him much of the way in single file, occasionally in front to show my independence. I would ride without looking back, knowing he was just behind, watching me. We rode down Broadway, through the traffic and light of Time Square reflecting off the wet pavement in rainbows that had no beginning or end. The storm crackled over us delivering us sharp reproofs, telling us to hurry, that we hadn't much time. It was an odd twilight, down, down, through the city, the street lights changing color in the puddles, the headlights of cars painting us red and yellow and green. That odd hum of rain, punctuated by the sound of car breaks, the splash of wheels, the squeaking of my own bicycle tires as I'd slow to an intersection, maneuver around a stopped car in front of me.
Everyone else stopped but we were suspended in motion; Philip ahead of me, cascading into right and left turns. My legs soaked through and shining in the new dusk. The city had never been so beautiful as it was then, because it had to be, because it was for us. We roped east and south and east and south. I smiled at him at a stoplight breathing, pushing the wet hair from my face.
We might have had dinner that night with Janice and the Doctor, but we were tired and wet and felt wonderful all at once, so we called and sent our regrets. "We're just going to stay in," I said. 'We.'
We went upstairs, carried our bikes the five flights, and felt bad for Janice and the Doctor because it would all fall apart for them, because it mattered that he couldn't hit the ball, because nothing like that could ever matter for us. We discussed their situation. "I don't think she'll be able to get past this," I said with the concern of a close friend. "I told her he might be good at Frisbee, and that she ought to give him another chance. Did you see her face when we left?" I said as he put his arms around me.
"A shame." He mimicked my pity, that everyone couldn't have what we had. He kissed me. His face was wet against mine. His wet hair falling into my eyes. We peeled off our clothes soaked through, ordered sushi from the restaurant downstairs, and lay together huddled under the covers of his bed.
The food arrived and we were dry but for our hair. We sat on the couch in our still damp underwear and ate and turned the TV on. We changed the channel a few times before settling on a Christmas movie, which we both had seen already. We finished eating and finished the movie and it continued to rain hard against the windows, the windowpane banging occasionally from gusts of wind. Another Christmas movie came on the TV, followed by another. We lay there soundless next to each other on the couch, his arms slung over me, his breath on the back of my neck, holding me close so I wouldn't fall off the edge. I knew I wouldn't.
"I normally hate Christmas movies because they're so cute," I whispered, "but right now it's so right, right now it's just perfect."
"Me too," he turned my head to kiss me, pulling me even closer, our cold feet touching.
"It's funny watching Christmas movies in the spring, don't you think?" I said smiling the way he liked it, looking into his eyes.
"I suppose it doesn't really make sense," he said kissing my forehead and my cheek. "I do love you," he said. "I do love you," he repeated, perhaps because he knew he never would. The Great Lawn stretched before us.
Iris Smyles is a writer and cartoonist. Her acclaimed comic book, The Naked Woman, is available online and in select NYC bookstores. She teaches literature at The City College of New York and is the editor of Smyles & Fish magazine (www.SmylesAndFish.com).
Originally published in
Featuring interviews with Bill Jensen, Robert Polidori, Cristina Garcia, Lore Segal, Mary Jordan, Reinhold Friedl, John Turturro, Sarah Ruhl.